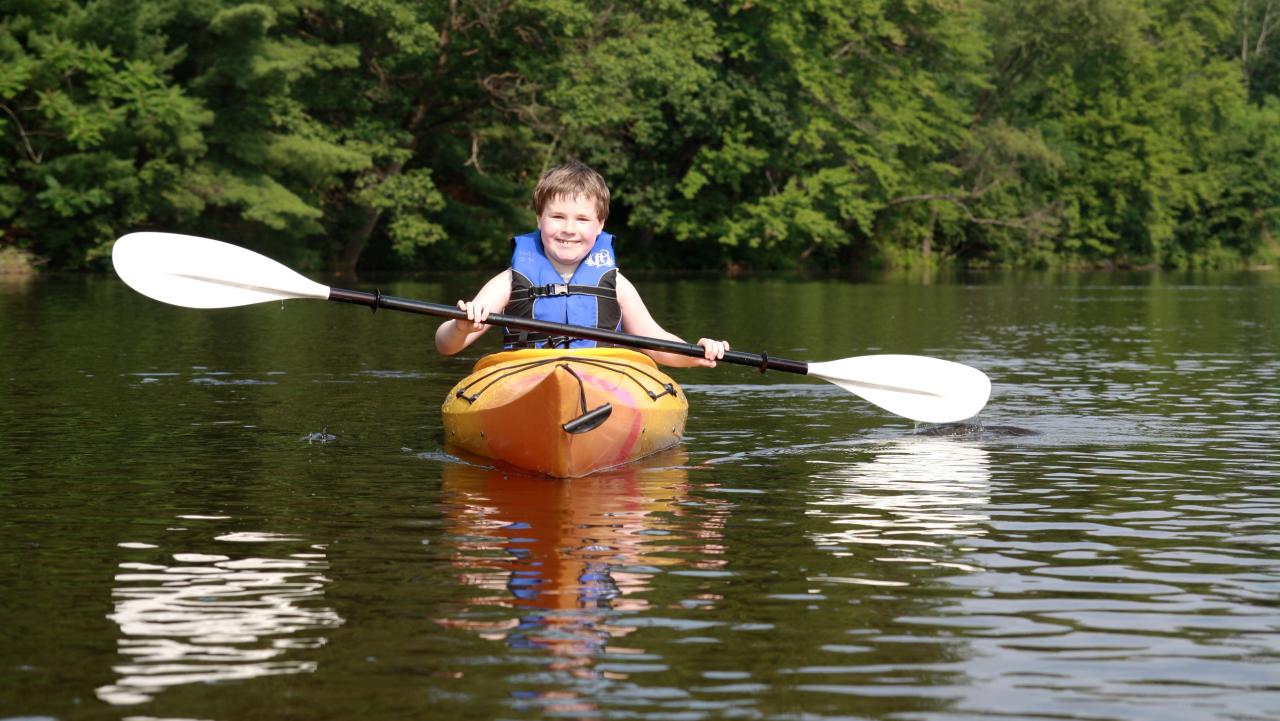 Discover a summer packed with the best can't-miss events, breweries, trails, and more fun while visiting the Stevens Point Area. Check out the best things to do while in the Stevens Point Area with our 50+ can't miss list!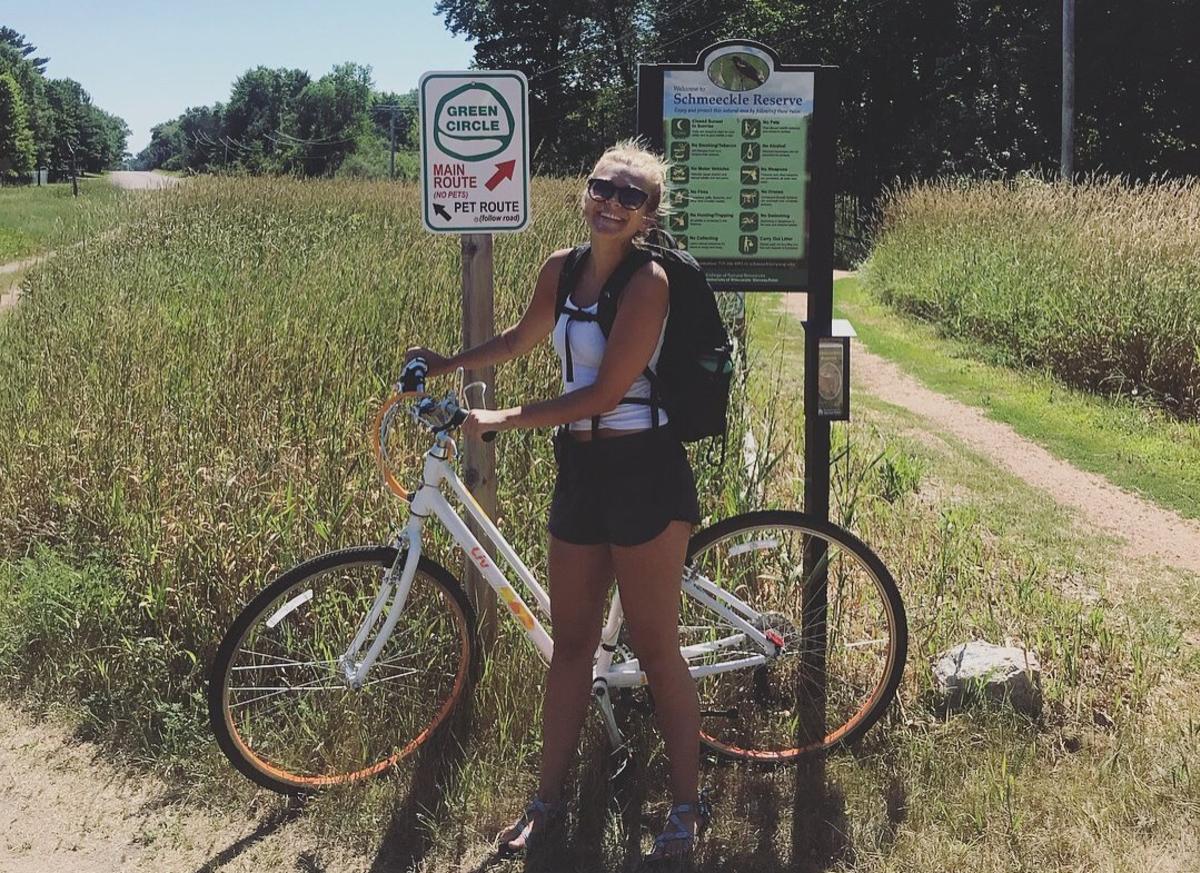 Photo Credit: @kenzplum
Bike or hike your way through the 27-mile scenic trail that winds along rivers, through parks and forests and over wetlands! For a trail that meanders through natural forests and over wetlands, head out on the River Pines Trail. Or, explore as many segments as you would like and find your favorite!
Exploring with kids? Check out our Kids Guide to the Green Circle Trail. Looking for delicious snacks along the way? Tasty Spots Along the Green Circle Trail.
2. Catch a Wisconsin River sunset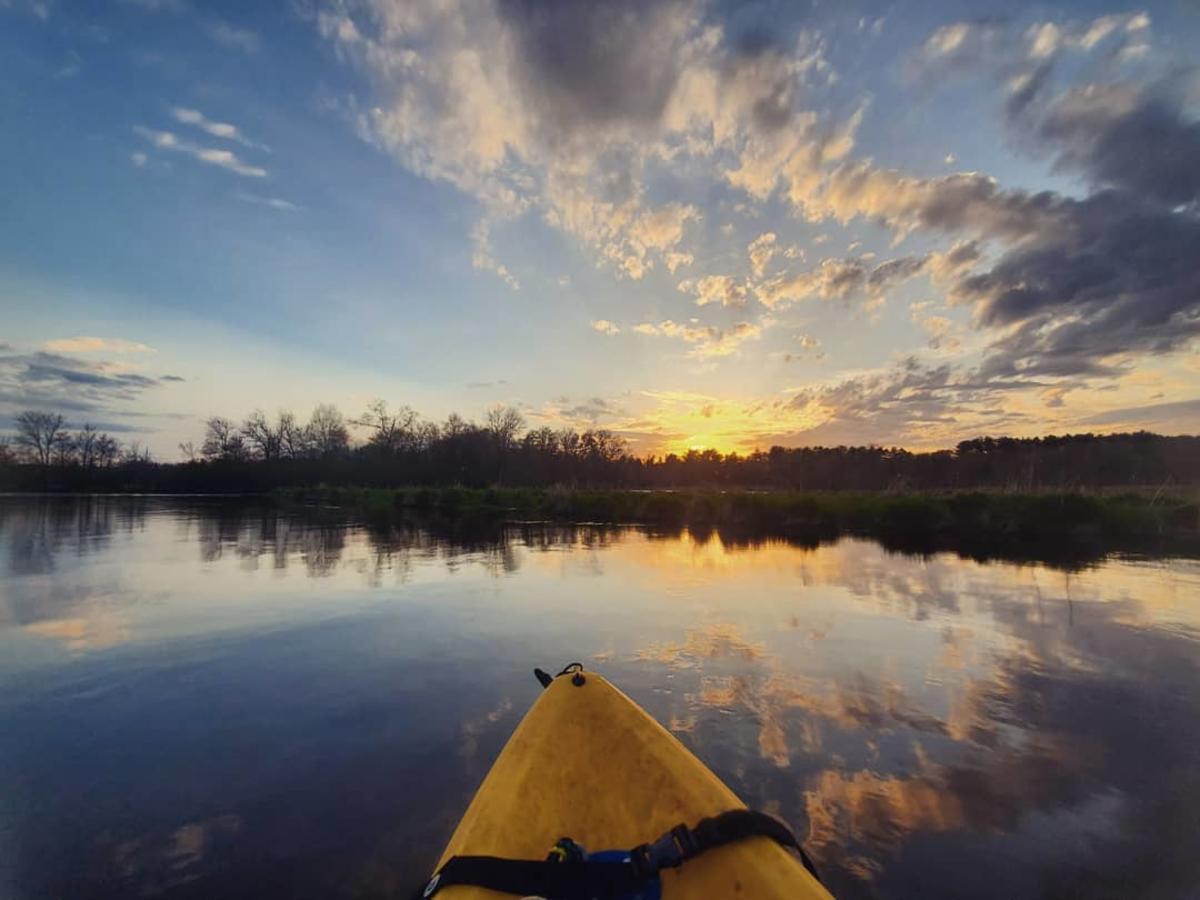 Photo Credit: @krey.outdoors
From shore, or better yet, on the water don't skip this must-do! Rent a canoe, boat, or kayak and then sit back and relax while watching the sunset on the Wisconsin River.
For more sunset spots, Insider's Guide to Sunsets in the Stevens Point Area. 
3. Venture out on the road less traveled 
Drive on the rustic roads that meander through Portage County, designated the most scenic roads in Wisconsin. Hit HH and head east where the road turns into 5th Avenue to Lake Emily for a ride filled with beautiful tree's for a picture perfect drive. Then, stop at Lake Emily Park for a picnic!
4. Take a swing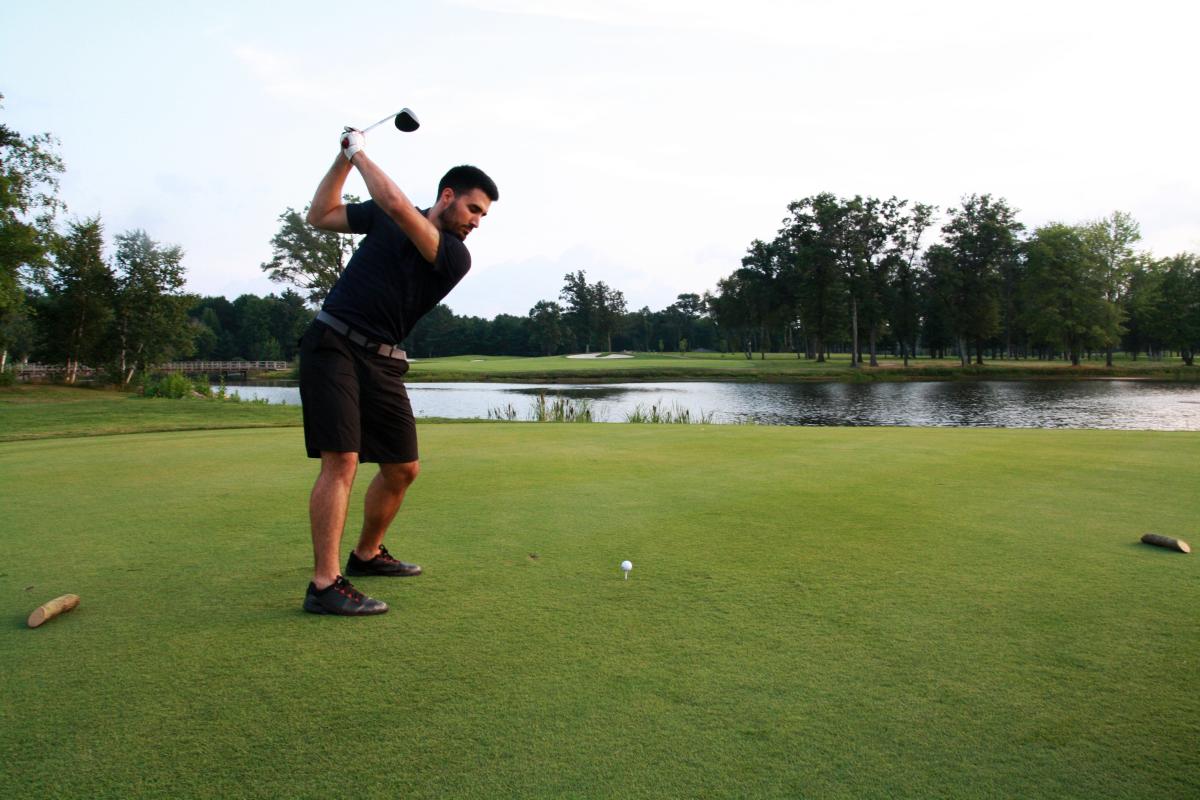 Whether you're a novice or on the verge of a pro career, you'll agree the golf courses here are beautiful! SentryWorld, an 18-hole course, is known for the blooming flower hole filled with over 30,000 flowers and a different design each year! The Wisconsin River Golf Club has a great 19th hole restaurant stop if you're feeling hungry and be sure to take in all of the wildlife you see while out swinging. Or, with a complete rebuild of the course check out the Stevens Point Country Club. Be sure to make a reservation in advance if you aren't a member.
5. Barefoot slaloms & pyramids
Enjoy a daring water ski performance of barefooting, beautiful ballet lines, pyramids and jumping choreographed to a theme and music at South Bay Beach on Lake DuBay! Learn more about the free Water Walkers events. 
6. Seek out local flavor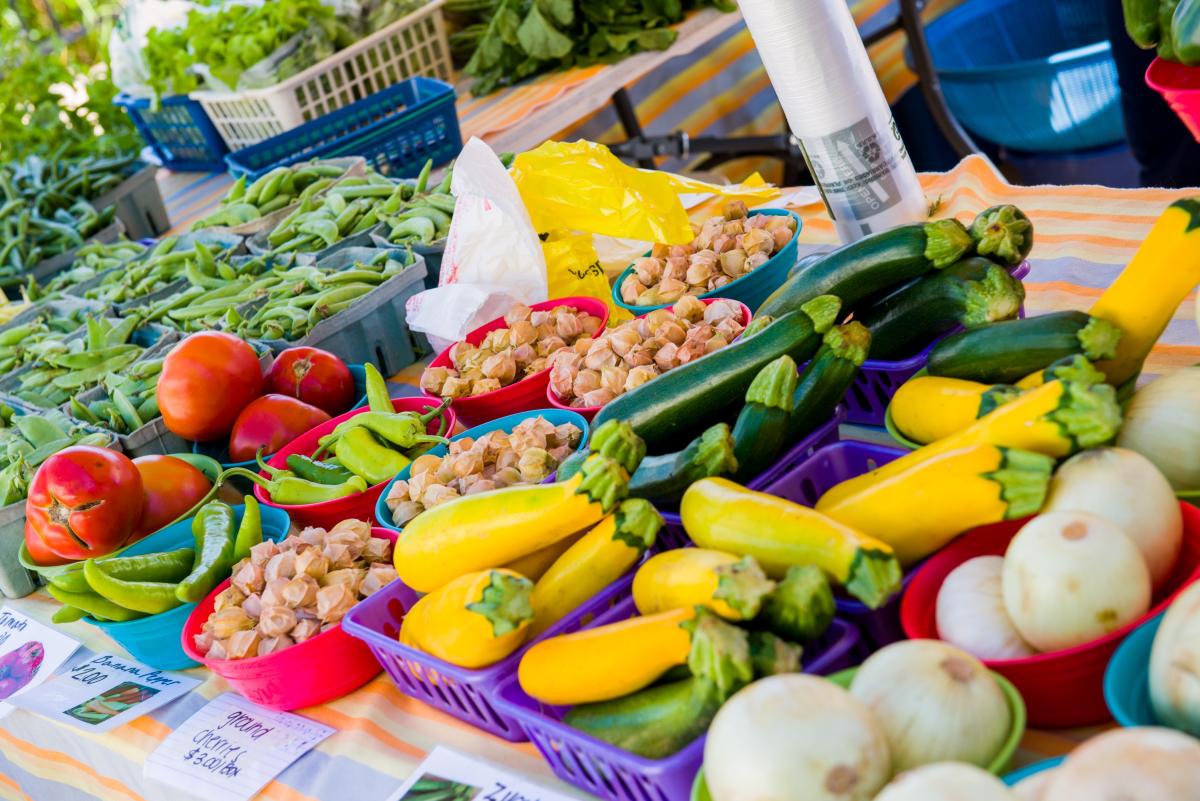 You can find delicious goods at the farmers market, open 6 days a week right in the Stevens Point Area! Head downtown Monday through Saturday and check out the local produce, flowers, and other goods. Bring the kids along for a splash in the fountain for summer fun and see where locals and visitors have been shopping for over 150 years!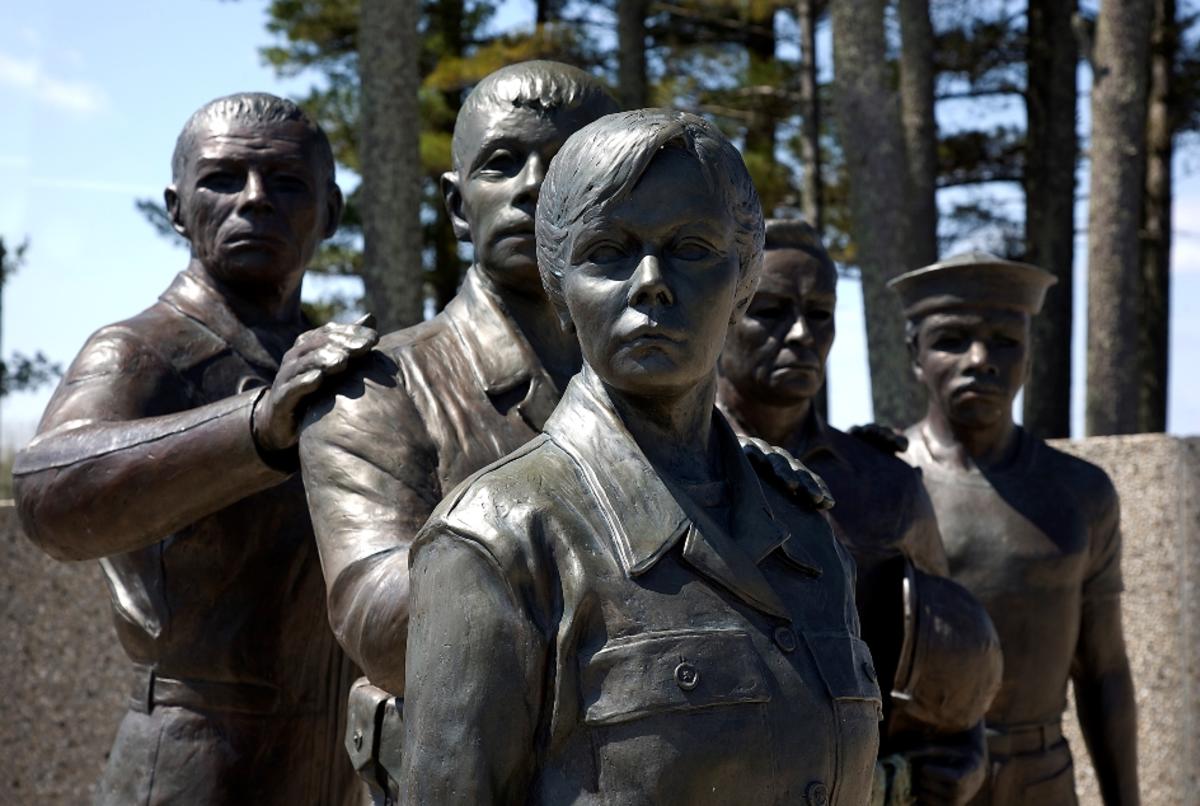 Pay a tribute to veterans from Wisconsin that served our country in the Korean War by visiting the Korean War Memorial in Pacawa Park in Plover. Extend your visit and head out on the trails around Lake Pacawa.
8. Bring history to life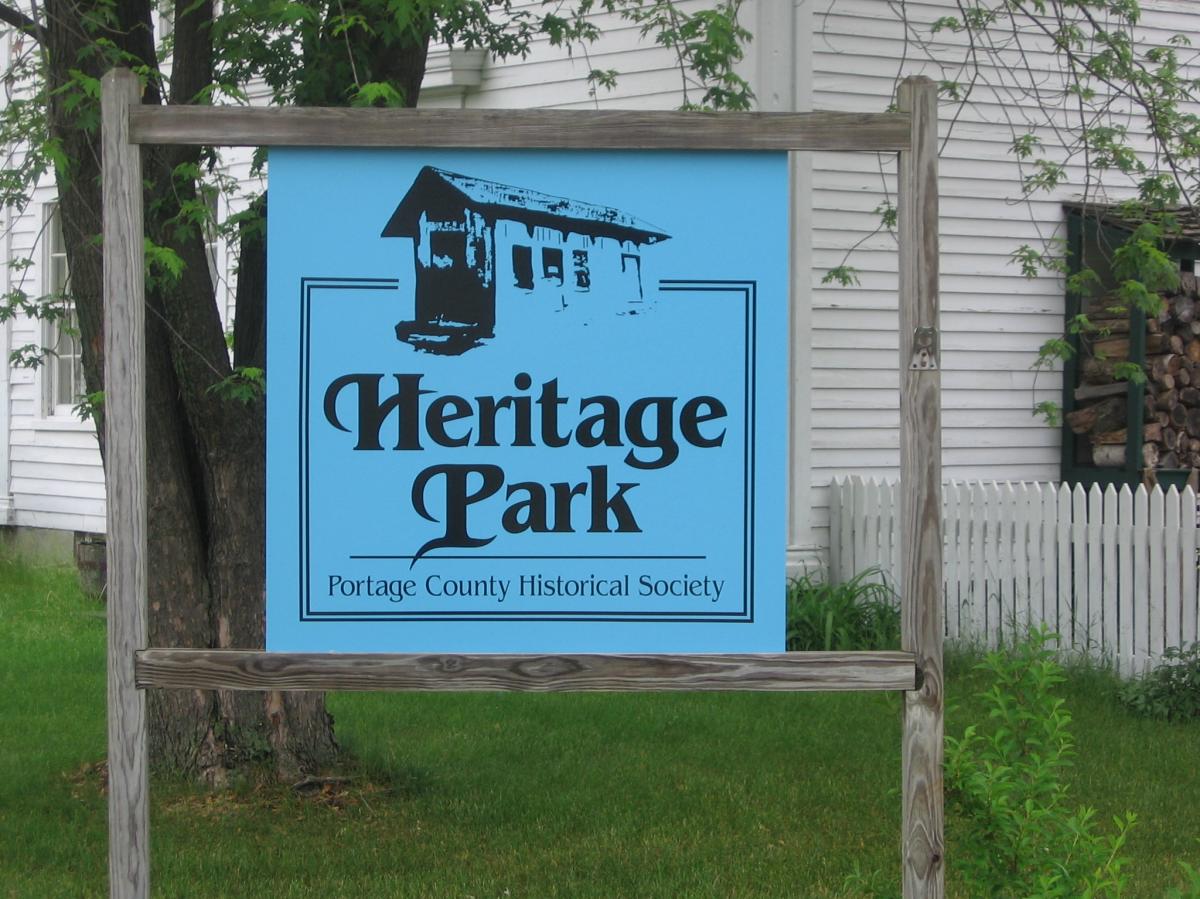 See history come to life as you tour the park located in Plover and learn more about the history of the Stevens Point Area. From Memorial Day to Labor Day, Heritage Park is open on Saturdays and Sundays from 1:00 PM to 4:00 PM.
9. All aboard
Stop in to see the restored Locomotive No 2713 and commemorate the role of the steam engine in the development of the community! Be sure to climb up on the restored train while visiting.
10. Hit the course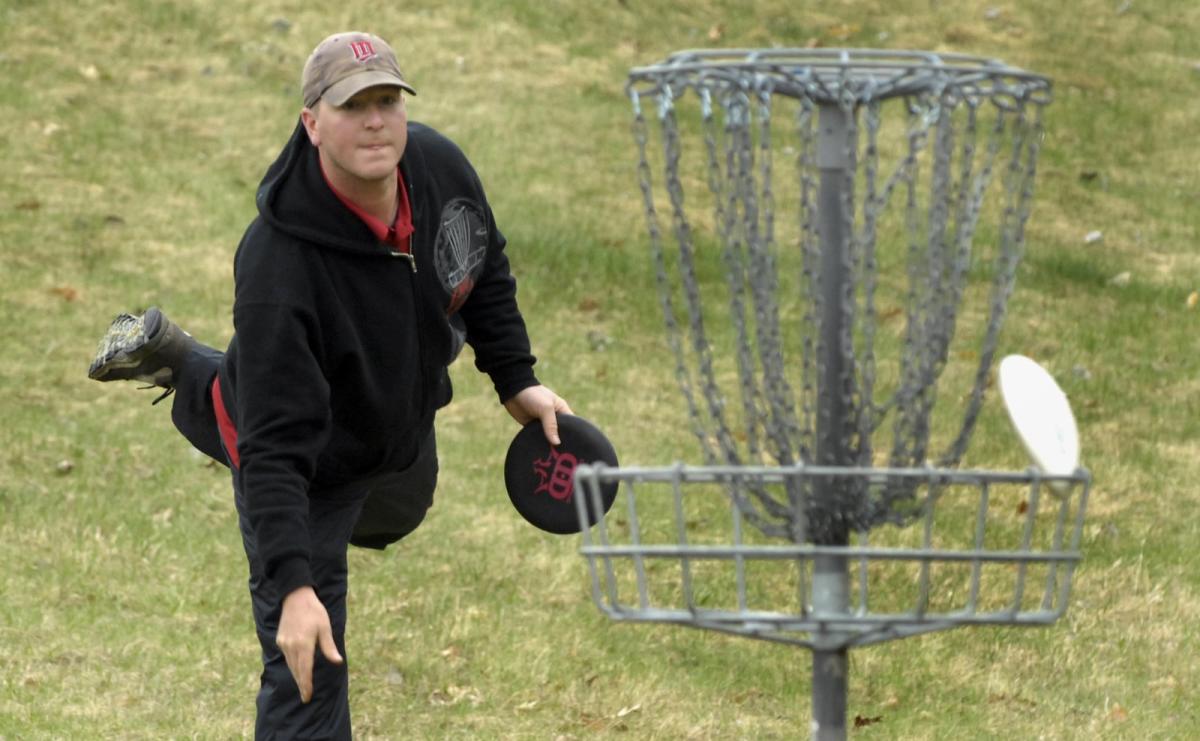 Photo Credit: Stevens Point Journal
You can find you fun at one of four different courses at Yulga Park, Mead Park, Standing Rocks County Park, and McDill Park. 
11. Explore 33,000 acres
At George Mead Wildlife Area, you can head out and bike the 7-mile Berkhahn Rookery Bicycle Loop. Or, for a short and tranquil walking trail through grassland habitat and native prairies try the Audubon Prarie Nature Trail. Want to bird watch? At the Mead, there have been over 268 species of birds recorded there. Check them out for yourself!
Take a self-guided nature walk through the scenic and well marked Jordan County Park. Or stop at the beach, volleyball court, playground, and on Saturday's don't miss the Nature Center.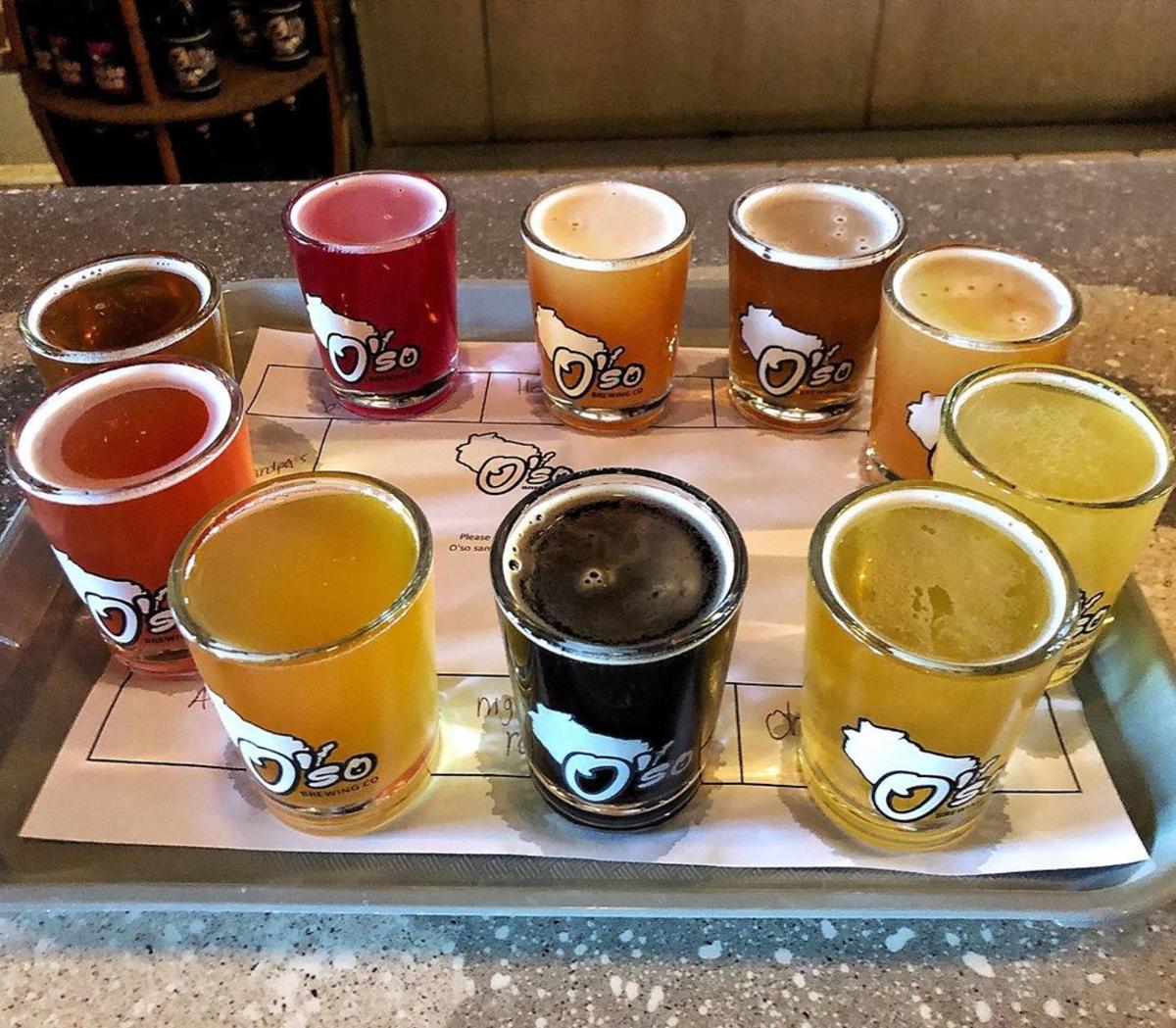 Photo Credit: @danny_runsforbeer
Stop by O'so Brewing for a tasty brew in the tap house. Be sure to check out the Chardee Macdennis refermented on cherries, cranberries, and blueberries! 
14. #selfie with a local mural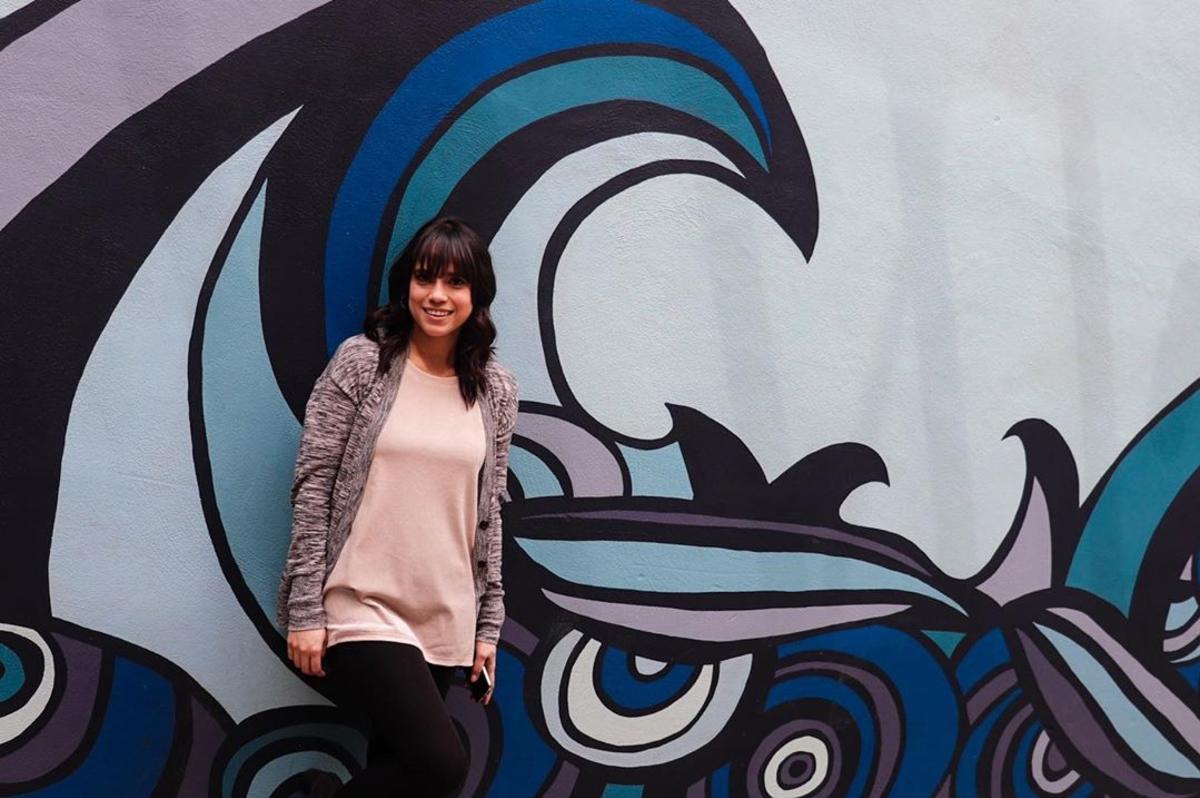 Photo Credit: @krissy_love13
Located throughout historic downtown is a plethora of murals that characterize the Stevens Point Area. For more unusual canvases, check out the new Trash Canvas project that was done in the spring of 2019! Or, head to the University of Wisconsin- Stevens Point to check out the regions largest mural, E Pluribus Unum, a 50 by 150-foot mosaic mural on the trainer CNR building. Find your favorites by exploring the historic downtown filled with local artwork.
15. Sit in a warden's vehicle
Learn more about Wisconsin's environmental history and the people that made the state a leader in the conservation and environmental movement at the Wisconsin Conservation Hall of Fame. Don't leave without sitting in the Warden's vehicle!
16. Picnic in the parks
Grab a bite to eat in downtown Stevens Point at Habibis Gyros and Kabob House and then head to one of our many beautiful riverfront parks like Pfiffner Pioneer Park or Bukolt Park. 
17. Grab a seat at the mixology bar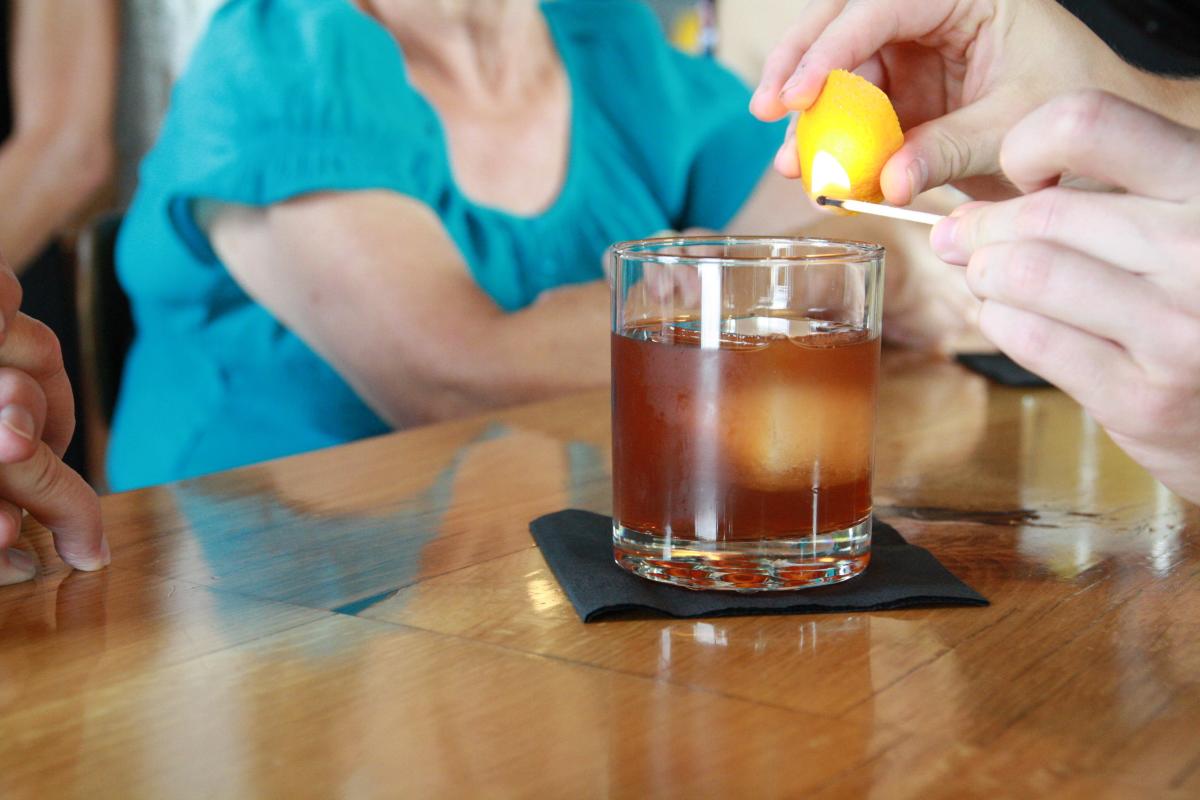 Pull up a seat at the mixology bar at Great Northern Distillery and enjoy a cocktail or even take home a bottle and create your own recipe or follow theirs! Be sure to try the Old-Fashioned which is made with their Great Northern Vanguard Whiskey. 
18. See renewable energy in action
In Custer, you can head out to the Midwest Renewable Energy Association for a tour to learn more about solar, wind, and alternative construction techniques!
19. Visit the University of Wisconsin- Stevens Point
From the Museum of Natural History and the Edna Carlsten Art Gallery to the Aviary and Forestry Hall of Fame and Allen F. Blocher Planetarium, there is always something fun going on at UWSP!
20. See local art
Head downtown to the Riverfront Arts Center and explore their gallery that is filled with different exhibits throughout the summer! From July 12 to August 18 the exhibit will feature 20 Years of Visions.
21. Act like a kid for the day
Children ages 6 months to 12 years and their families can enjoy interactive exhibits and activities at the Children's Museum in downtown Stevens Point! Sit at the anchor desk or crawl through a log and enjoy all of the obstacles at the Central Wisconsin Children's Museum.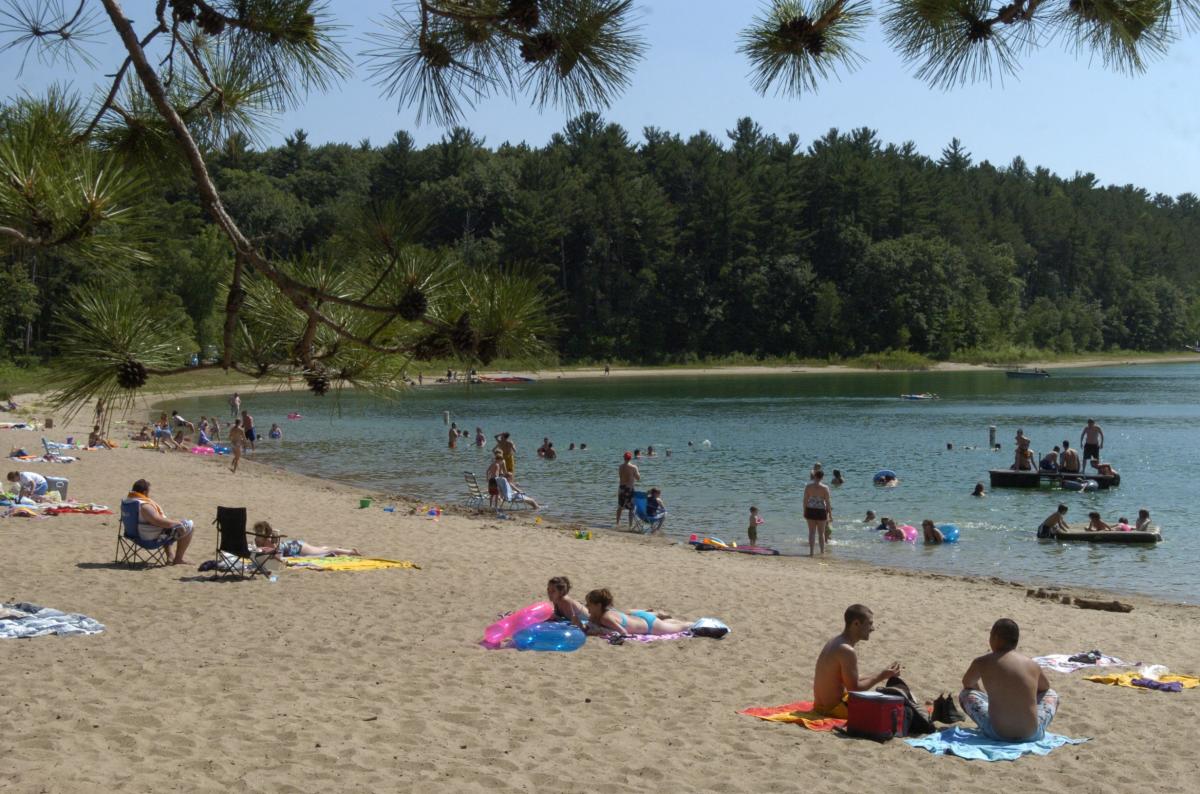 Sunset Lake Park is a beautiful clear lake, located just north of Amherst. Sit and play in the sand or head out with your boat and throw a line for some great fishing. 
For more places to take a dip in the sandy water check out our Top 6 Swimming Spots for a Summer Splash. Featuring beaches at Iverson Park, Jordan County Park, Lake Emily, and Bukolt Park!
23. Hit the slide
A temperature controlled water is Donald Copp's Municipal Pool. With lifeguards, this Stevens Point pool has a 162-foot blue slide and two diving boards for a big summer splash. Young children? Explore the water with a zero-depth wading pool. 
24. Bring your own chair or blanket for live music
For an outdoor live music event, head to PJ's restaurant on Wednesdays at 6pm! Sit back and relax while sipping a seasonal cocktail or cold brew while watching bands from all over the area. 
25. Say cheers to tasty history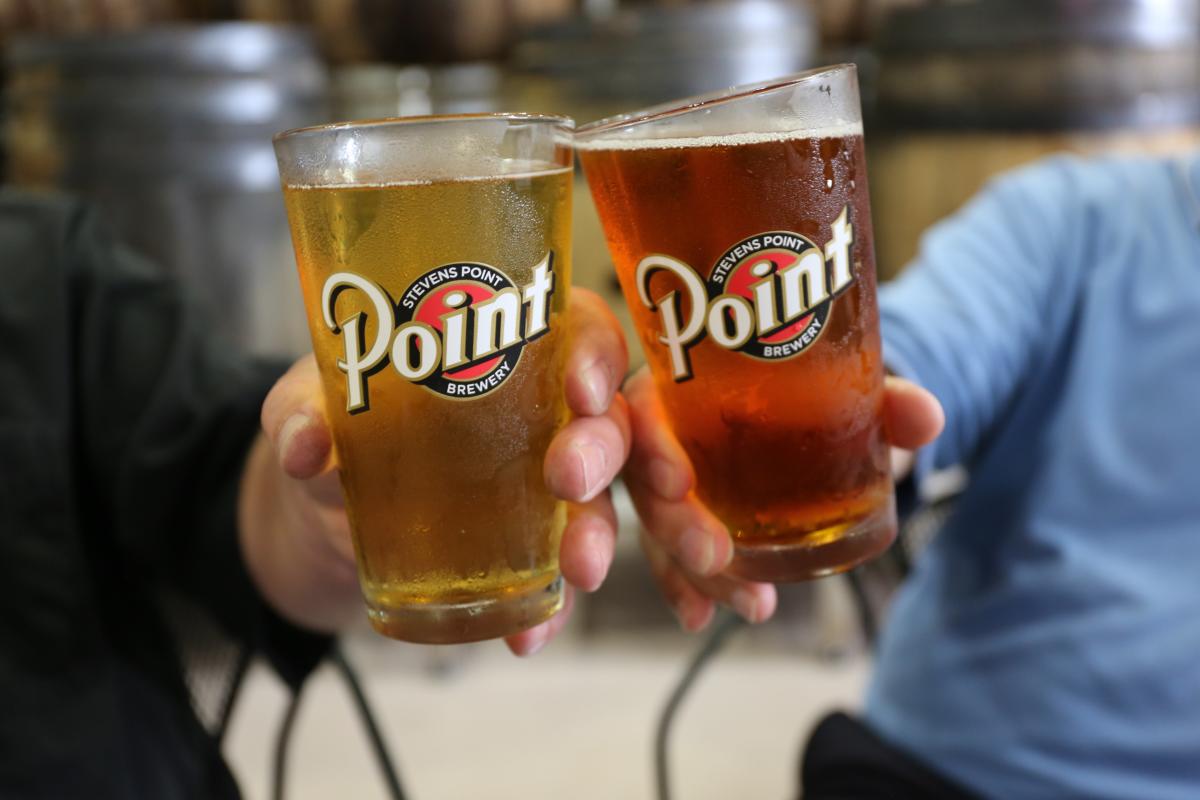 Visit one of the oldest continuously operating breweries in the nation! The Stevens Point Brewery has been a local favorite since 1857. Be sure to check out the Point Healani Pineapple Coconut beer for a fresh summer beer to bask under the sun with. 
26. Enjoy a festival and fireworks
Mark your calendar and head out to for family fun with a perfect summer festival. Filled with food, crafts, live music, and a firework show, Celebrate Plover is a summer event you can't miss out on!
27. Hit the water and battle pirates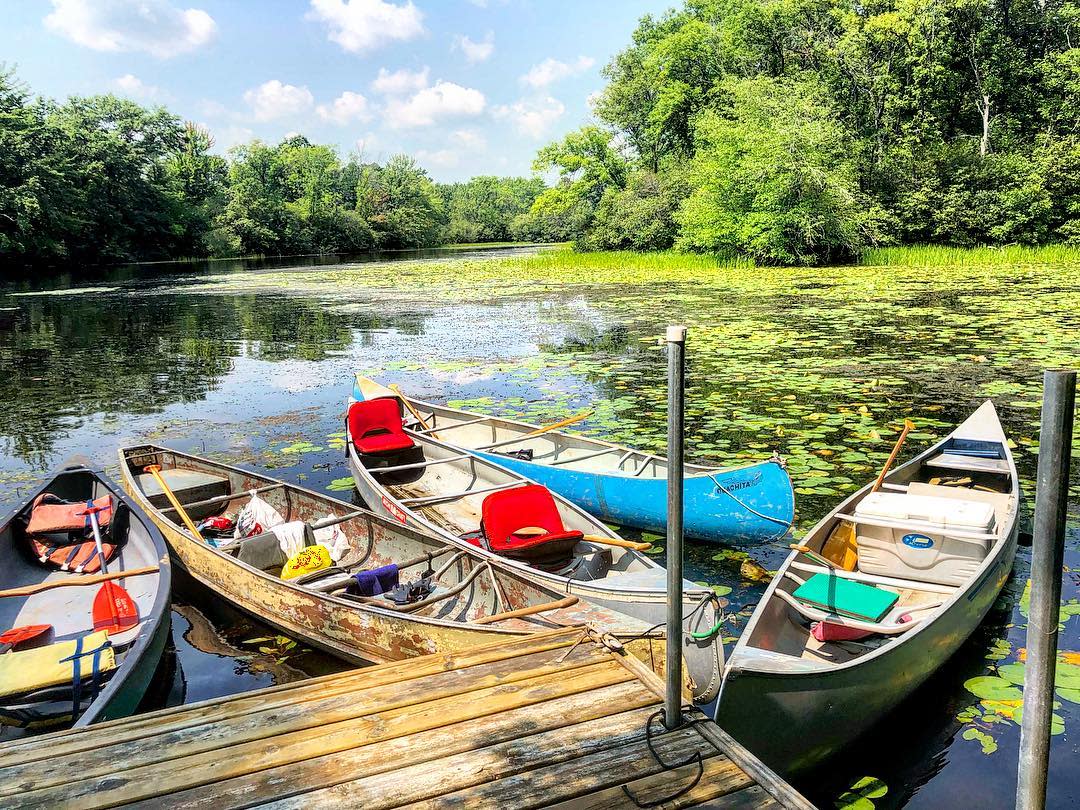 Photo Credit: @brooke.godfrey
For a paddling adventure filled with games and scavenger hunts check out Paddlequest. Learn more about the fun unique event and plan your team for next year by reading How to Paddlequest. 
28. Swing in the hammock chair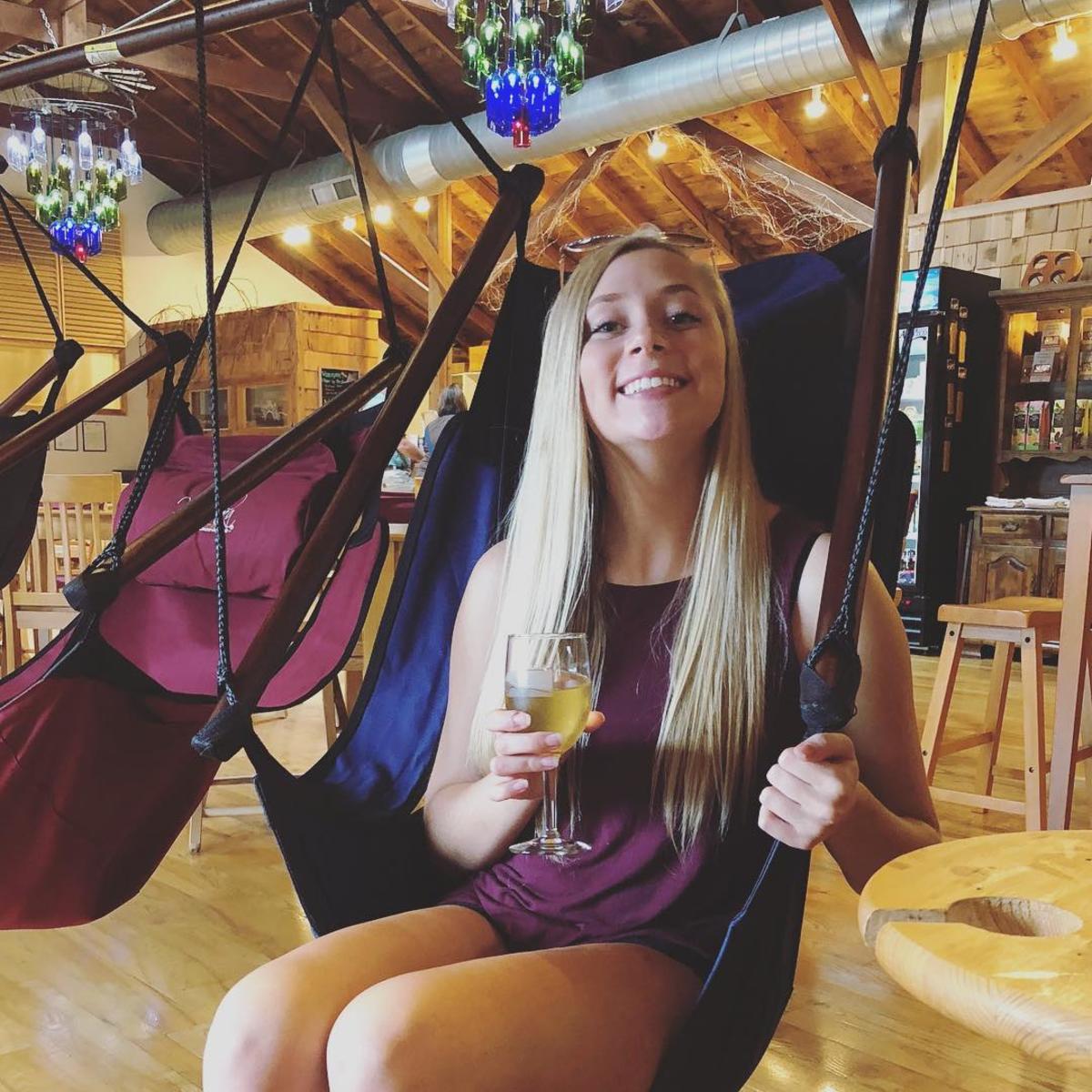 Photo Credit: @nicole.435
Head to Sunset Point Winery and enjoy a tasty glass of wine while sitting back and relaxing in one of their swings. Be sure to beat the heat this summer with a wine slushie! If you stop in on Tuesday's, they are only $4!
29. Scope out the perfect scoop
For locally made ice cream, visit King Cone on a hot summer day. With 48 flavors that rotate throughout their case, you can be sure to find a sweet treat to enjoy! For a light and refreshing summer treat, King Cone now offers sorbets in both lemon and pineapple flavors. Or, try the King Sampler which features four flavors to mix and match.
30. Head out for demolition derby fun
Head over to Rosholt for the 93rd annual Portage County Fair this summer from August 30th to September 2nd, 2019 for family fun activities. Don't miss the demolition derby, where you can find your fun taking part in it or watch from the stands!
32. Putt through 18 holes
Taste your skills at Stevens Point Area's only indoor mini-golf course is at Putt-n-Play which features 3 glow-in-the-dark holes! You can also find outdoor "Call-of-Duty" style laser tag, an arcade, food and more family fun.
33. Sip with a side of sustainability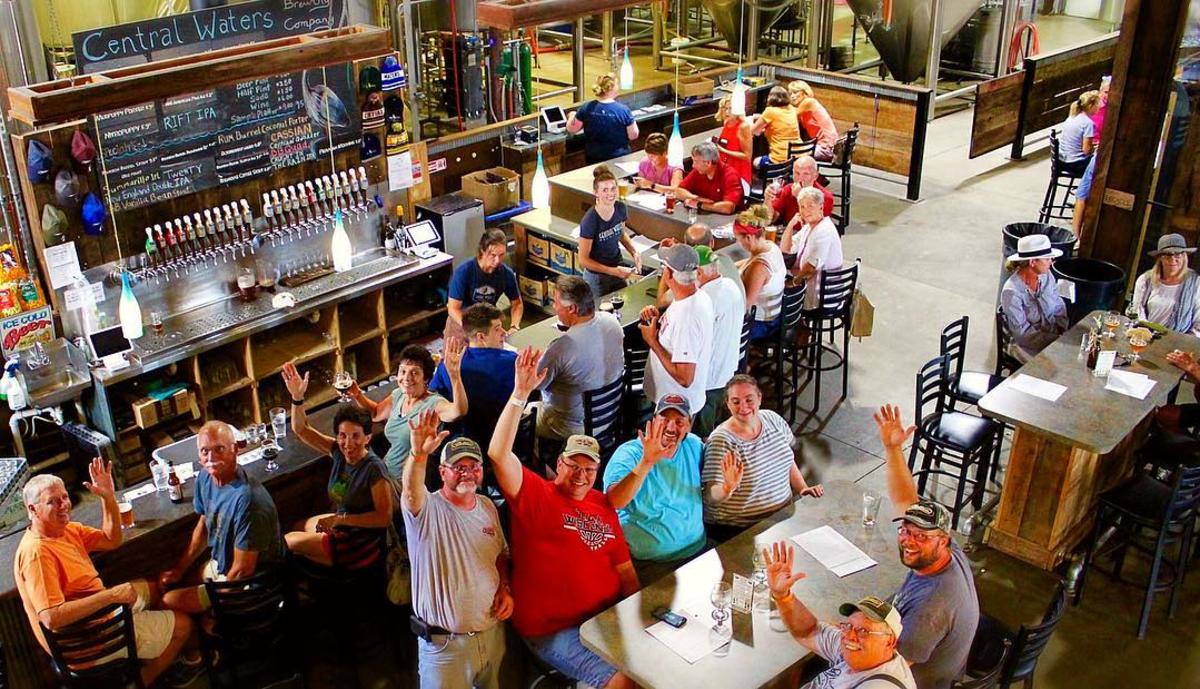 Photo Credit: @centralwaters
Head out to the patio and sit back and relax with a cold craft beer in your hand. From the Blood Orange Bellini Brut IPA to the Wildflower Blonde Ale, Central Waters has a seasonal favorite this summer just for you!
34. Climb, jump, swing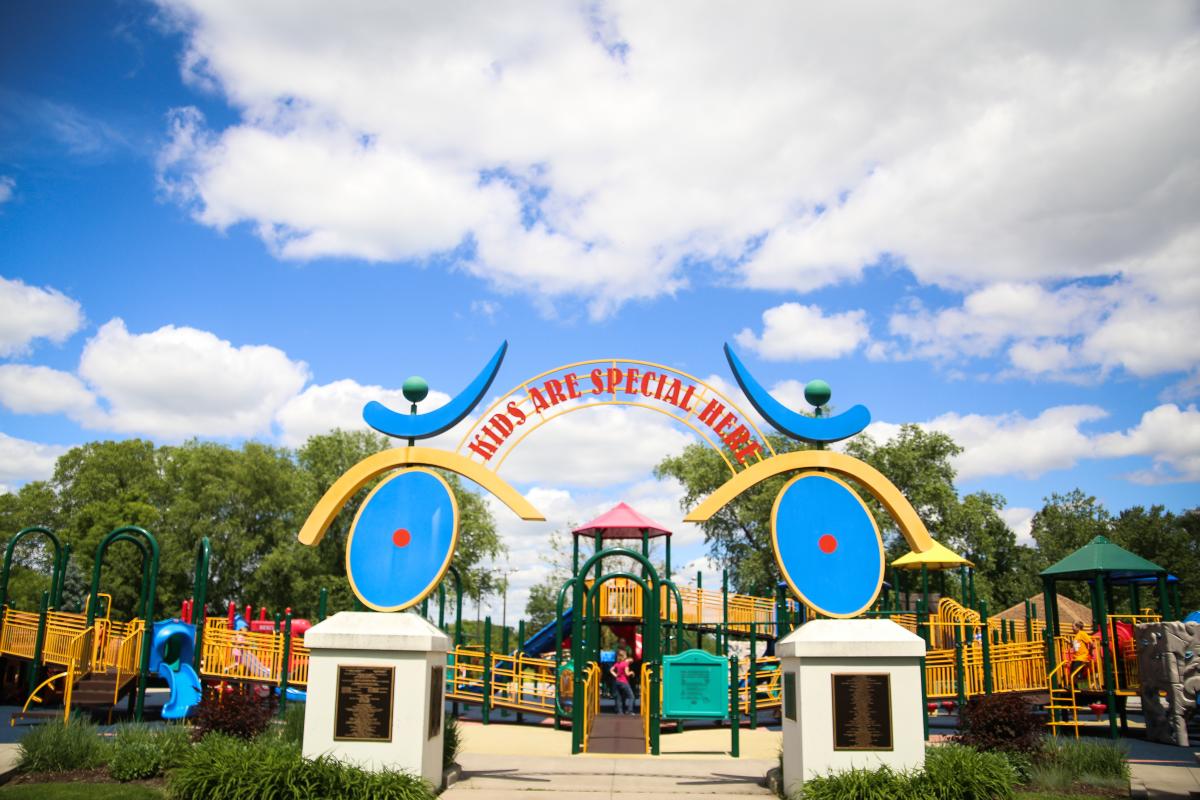 Bringing the kiddos along? Blow off some extra energy at K.A.S.H. Playground where the kids can find a soft rubber surface park that is suitable and safe for all children!
35. Test your skills
Looking to see if you can escape before the timer hits zero? Tactical Escape features escape rooms for all ages to work together and solve your objective!
36. See art & nature combine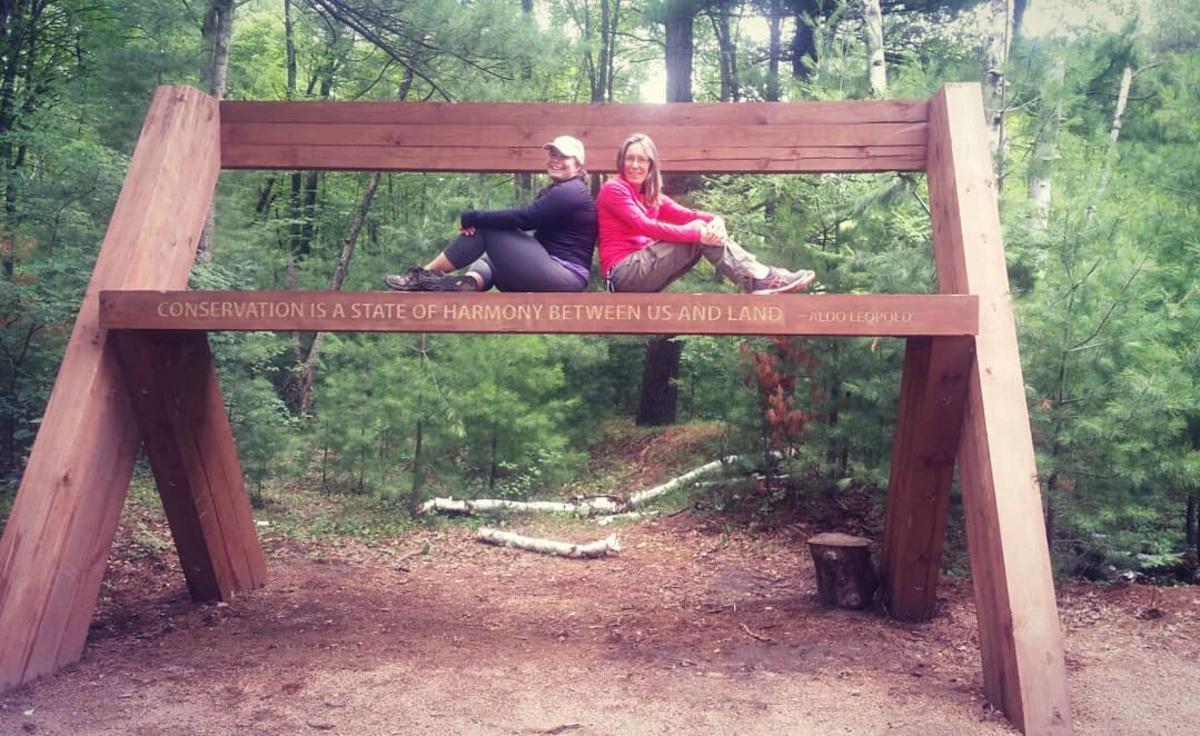 Photo Credit: @justaniowagirlinabigworld
Visit the Stevens Point Sculpture Park and venture through the 20-acres of art from local, regional, national and international artists! Don't miss out on seeing 'A Sand County Bench' that was created by Jacob Brault. 
37. Order up a large cone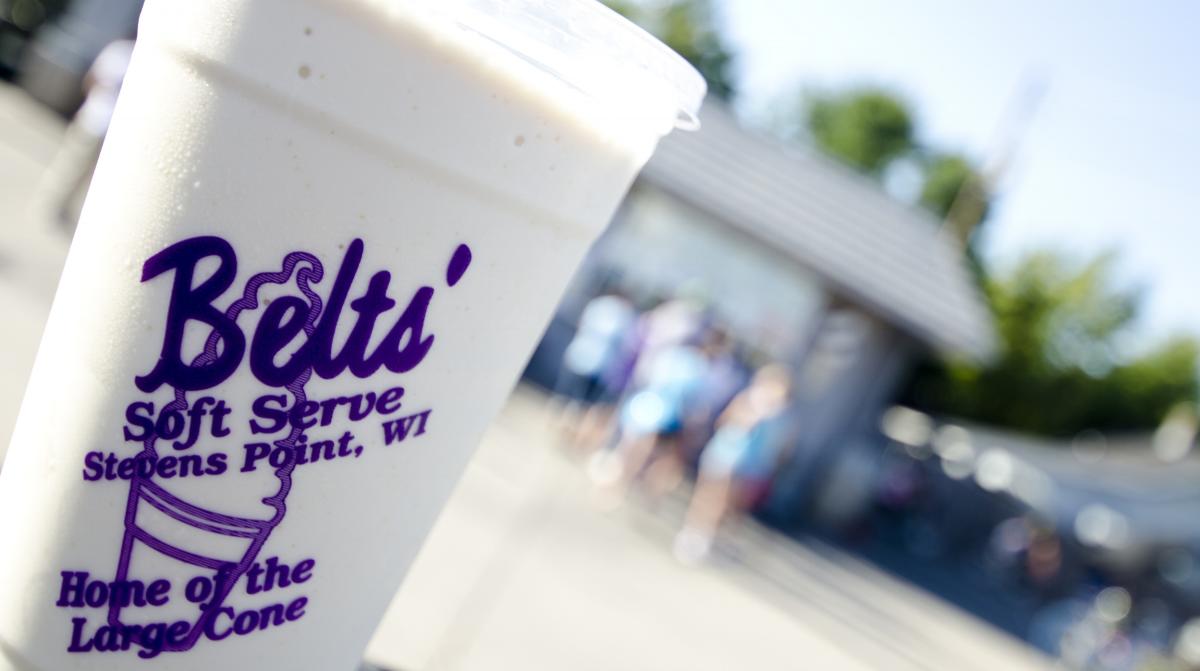 It isn't quite summer until you stop at Belt's Soft Serve! A hometown favorite and home to the large cone, you can find a 3-pound large cone or a fruit-filled flurry! Filled with homemade cake and local strawberries is the Strawberry Shortcake Sundae, you can't miss out on this tasty treat this summer.
38. Blockbusters & big screens
Looking for some indoor fun? Head to Rogers Cinema for a movie on Tuesdays for just $5. With two locations in Stevens Point, there are plenty of more options to choose from! Don't forget to get some popcorn and load up on your favorite seasoning.
39. Bike the trails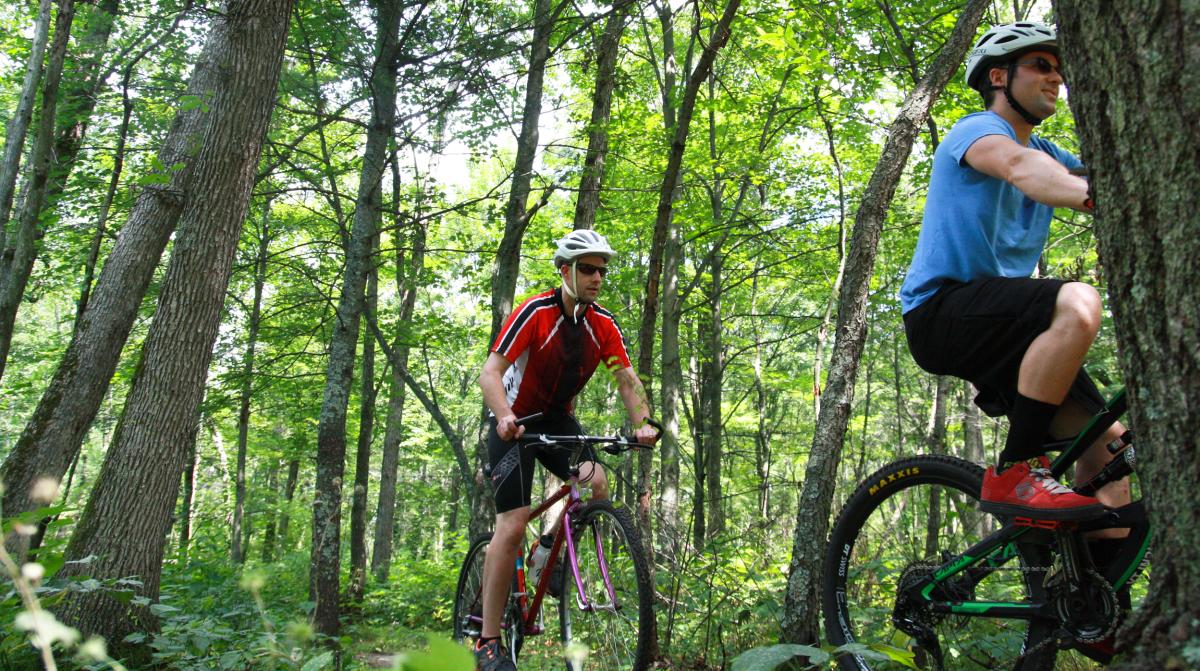 Head out on the trails at Standing Rocks County Park with your mountain bike and explore 13 miles of rolling trails! No bike? No problem! You can also hike the cross country running trails and bring Fido along to the dog exercise area!
40. Pack the s'mores
Finding some summer fun camping this summer? In the Stevens Point Area you will find options along the Shores of Lake DuBay or a campground filled with a waterpark pond and a sandy beach. Learn more about camping in the Stevens Point Area here.
41. Catch the live action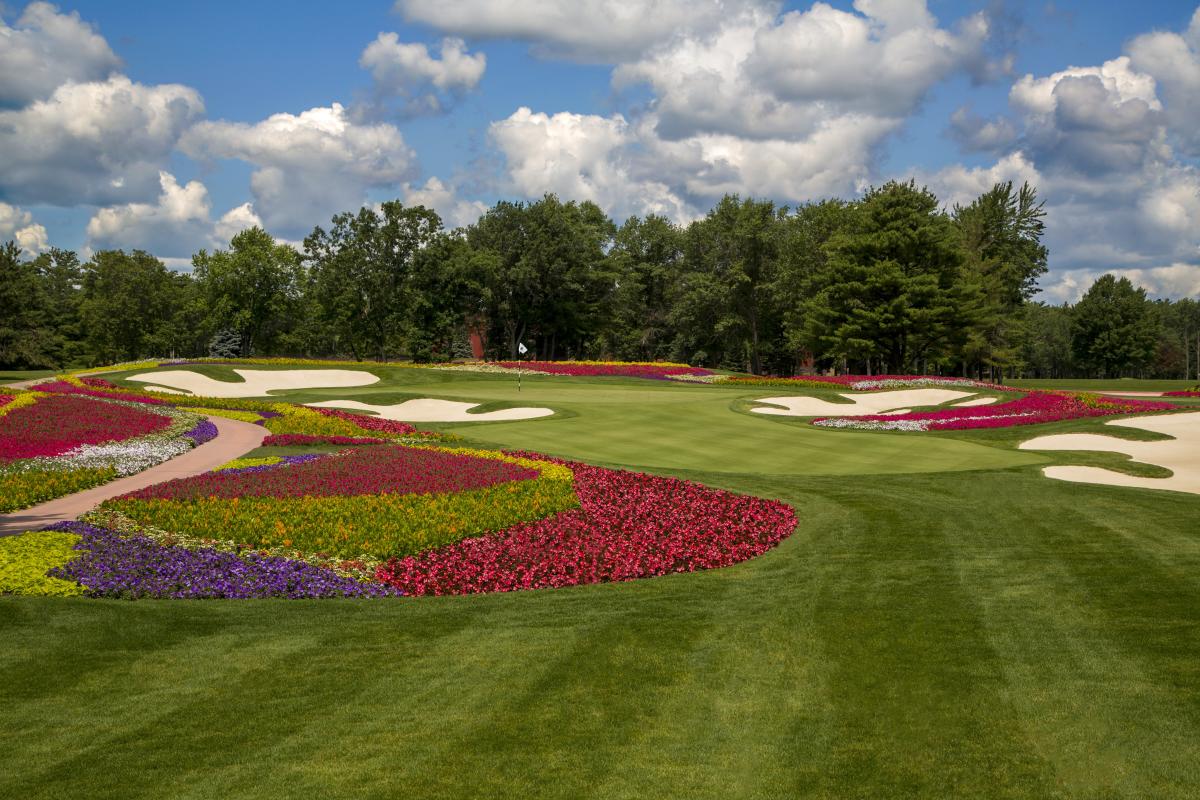 SentryWorld will be hosting the 71st U.S. Girls Junior Championship from July 22 to July 27, 2019. The event is free to attend and spectators are welcomed on the course for tournament play! Learn more about tips for the spectators here.
42. Grab some pizza and local beer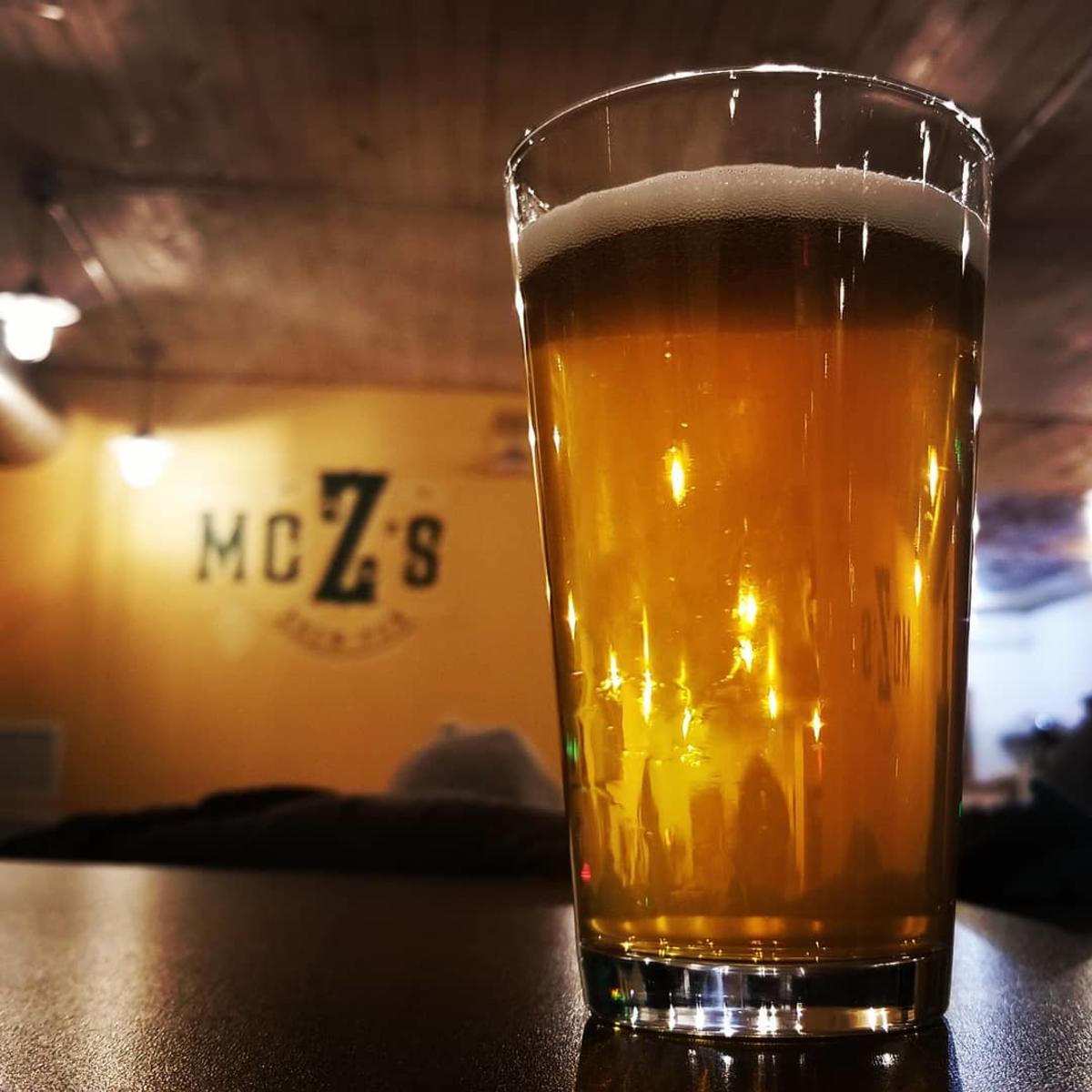 Photo Credit: @travis.haines
Tucked in downtown Rosholt is McZ's Brew Pub where you can find local flavor in their beer and homemade food. Can't choose one flavor to taste? McZ's offers flights for a perfect taste of each of their brews! In the mood for a homemade pizza with beer dough? McZ's has a flavor for everyone from BBQ Pork to Chicken Bacon Ranch!
43. Free jazz on the river
Celebrate the Riverfront Jazz Festival at Pfiffner Pioneer Park this summer on August 31 and September 1, 2019! The event is free of charge and will feature fantastic musicians from around the nation.
44. Geocache with a twist
Looking for an adventure this summer? Head out and about through Portage County on the search for small iron sculptures that are hidden throughout nature.
 Learn more in our Insiders Guide for Sculpture Quest.
45. Bites for breakfast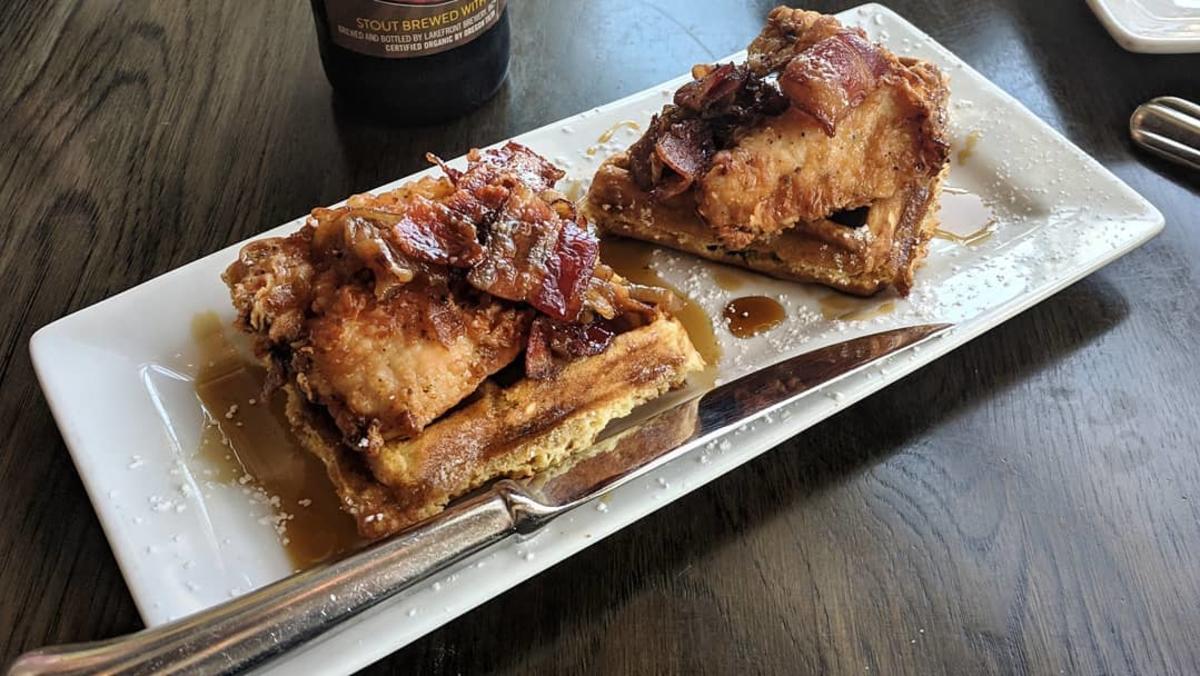 Photo Credit: @goatboy91587
Who doesn't love a great breakfast? In the Stevens Point Area you can find many places to find a delicious breakfast to start your day off just right. From The Wooden Chair to Father Fat's to The Landmark, there is plenty of options for a tasty bite to eat!
46. Find a new hiking spot
For one of the states natural area's and a peaceful walk through a forest of red and white oak with a canopy of red and white pines, visit New Hope Pines. The spot is perfect for beginner hikers - and isn't far form the Ice Age Trail for more room to explore.
47. Get picking
Want to head out and pick some fresh blueberries? Chet's Blueberry Farm is the place for you! Be sure to check their Facebook for updates on when the best times to head out are!
48. Soak up summer fun, with sand & sun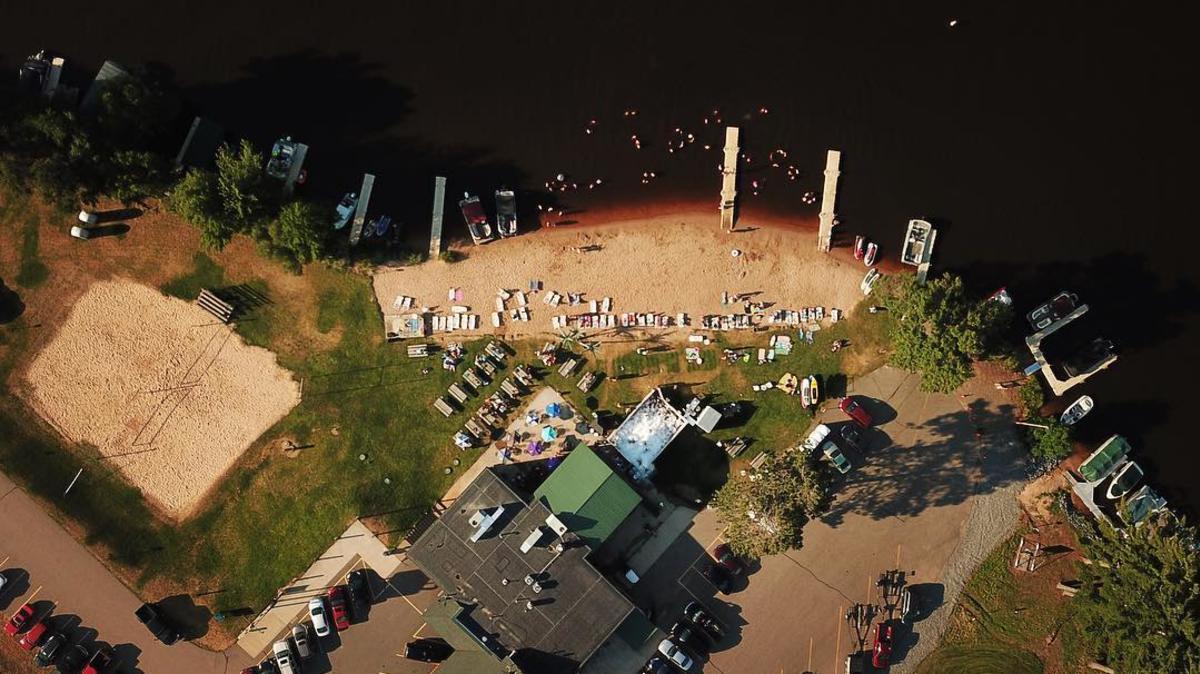 Photo Credit: @tkorth313
Head directly to the sand beach at Tiki Beach Bar & Grill,  order a bite to eat - or a Tiki special, such as the Malibu bucket while enjoying the fresh air, sandy beach and cool waters of Lake DuBay. Out on the bay boating? Pull on up to the sandy beachfront or pull into one of the docks for a fun stop. Paddleboards and kayaks are available for rental by the hour too!
49. Kick back in a hammock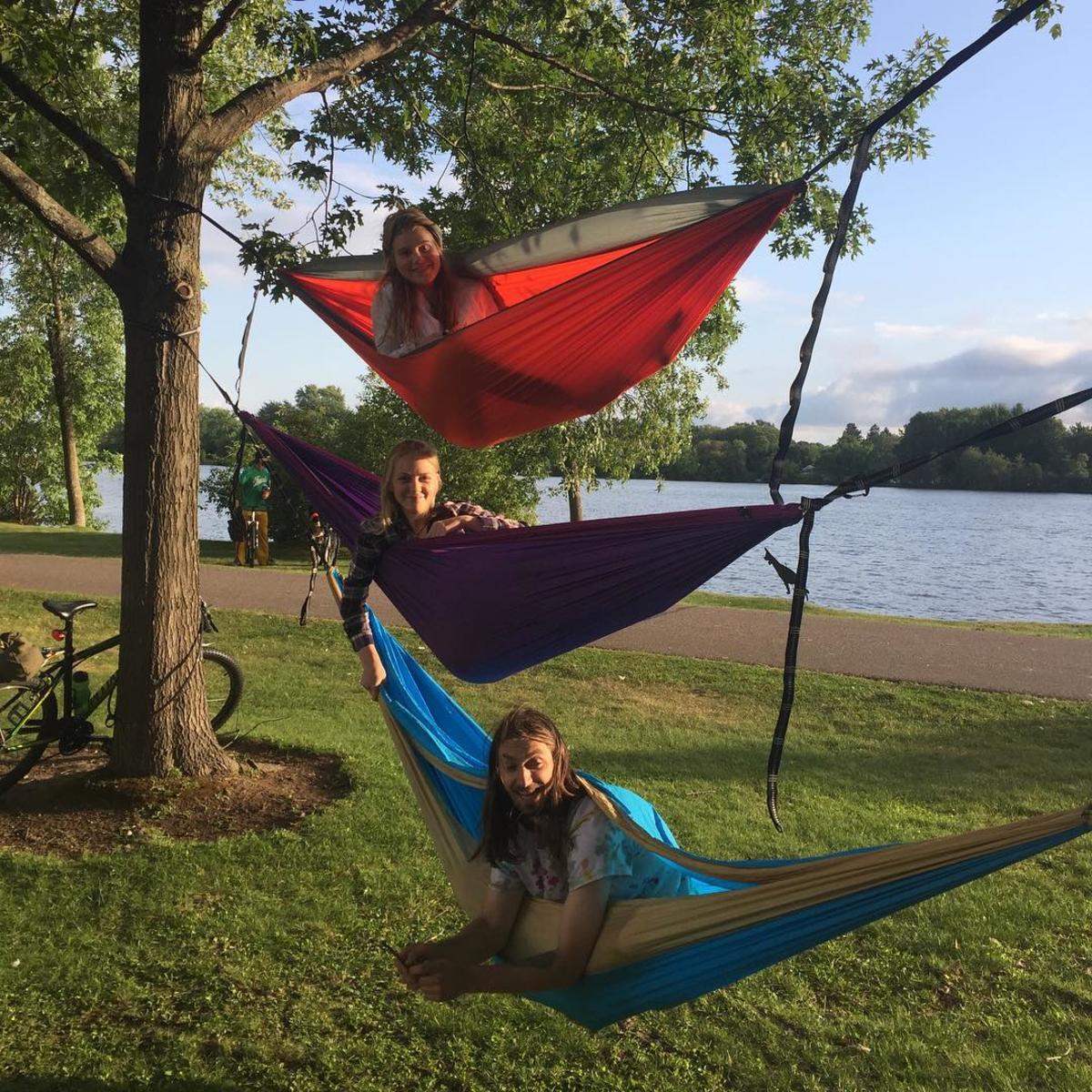 Photo Credit: @j.o_goods
Find your favorite hammocking spots in the Stevens Point area this summer. For some ideas, head to Pfiffner Pioneer Park and find your perfect trees to hang from next to the river. Or, head to Schmeeckle Reserve and enjoy the sounds of birds chirping and a shady spot covered by the trees lingering throughout. 
50. Grab grub at a food truck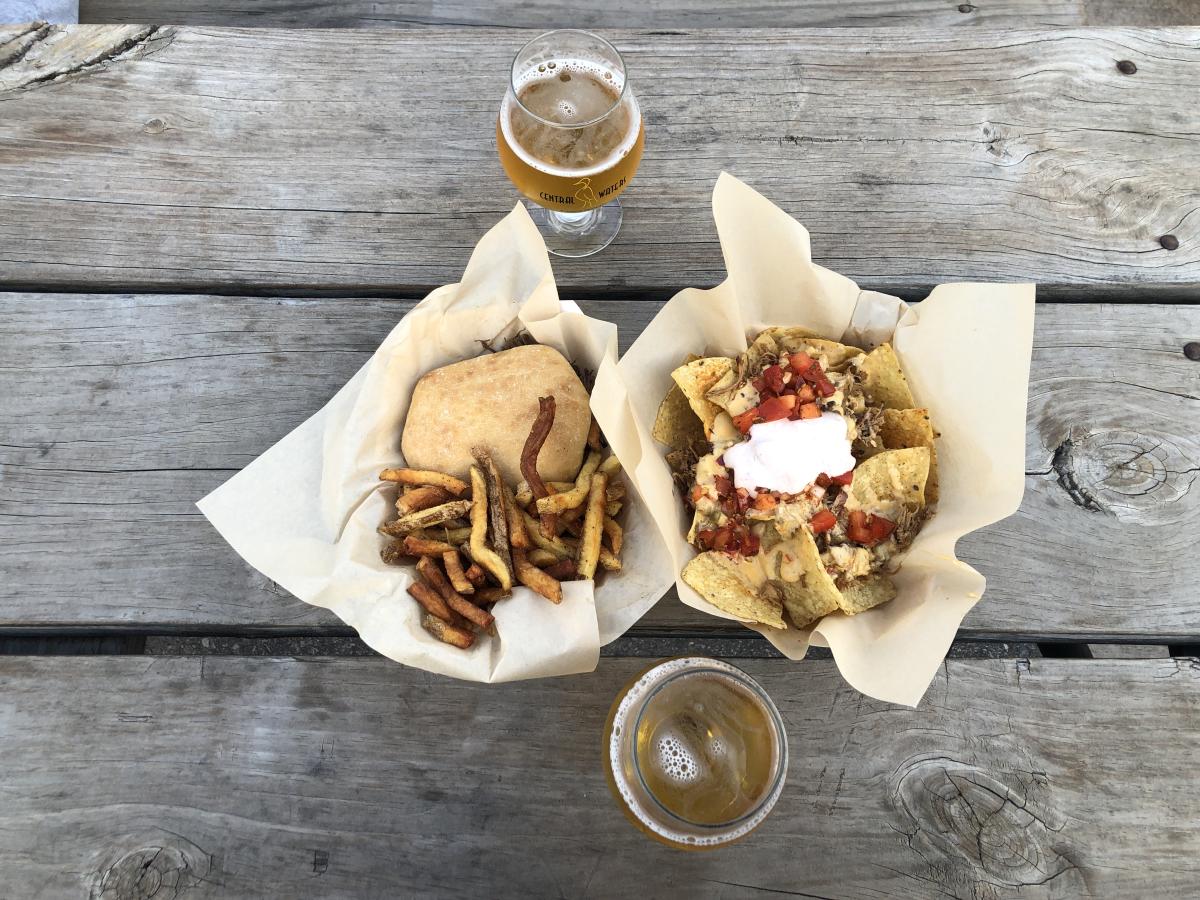 Did someone say food truck? Chef C's Munchie Mobile is on the move almost every day this summer! Check out their Facebook page for updates on when and where they will be located throughout the week. Don't forget to head to Chef C's hungry as there is always delicious bites to eat.
Chef C's is at Central Waters most Fridays and Saturdays. Stay up to date with their Facebook page to find weekly updates on where they will be at in the Stevens Point Area!
51. Head out for free live music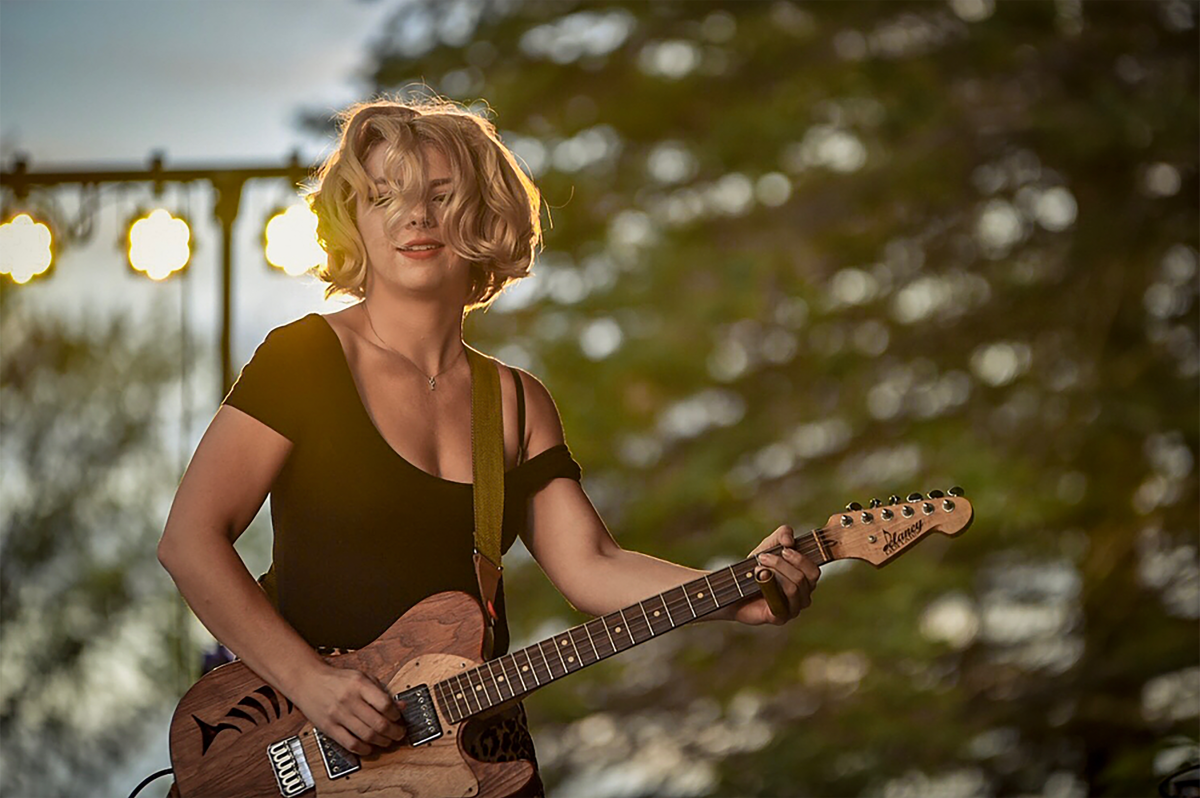 Photo Credit: @ctbieri
Every Thursday night through August, Levitt Amp Stevens Point Music Series will takeover Pfiffner Pioneer Park with live music. Learn more about the events here, or find more live music events here.
52. Enjoy a fresh cup of joe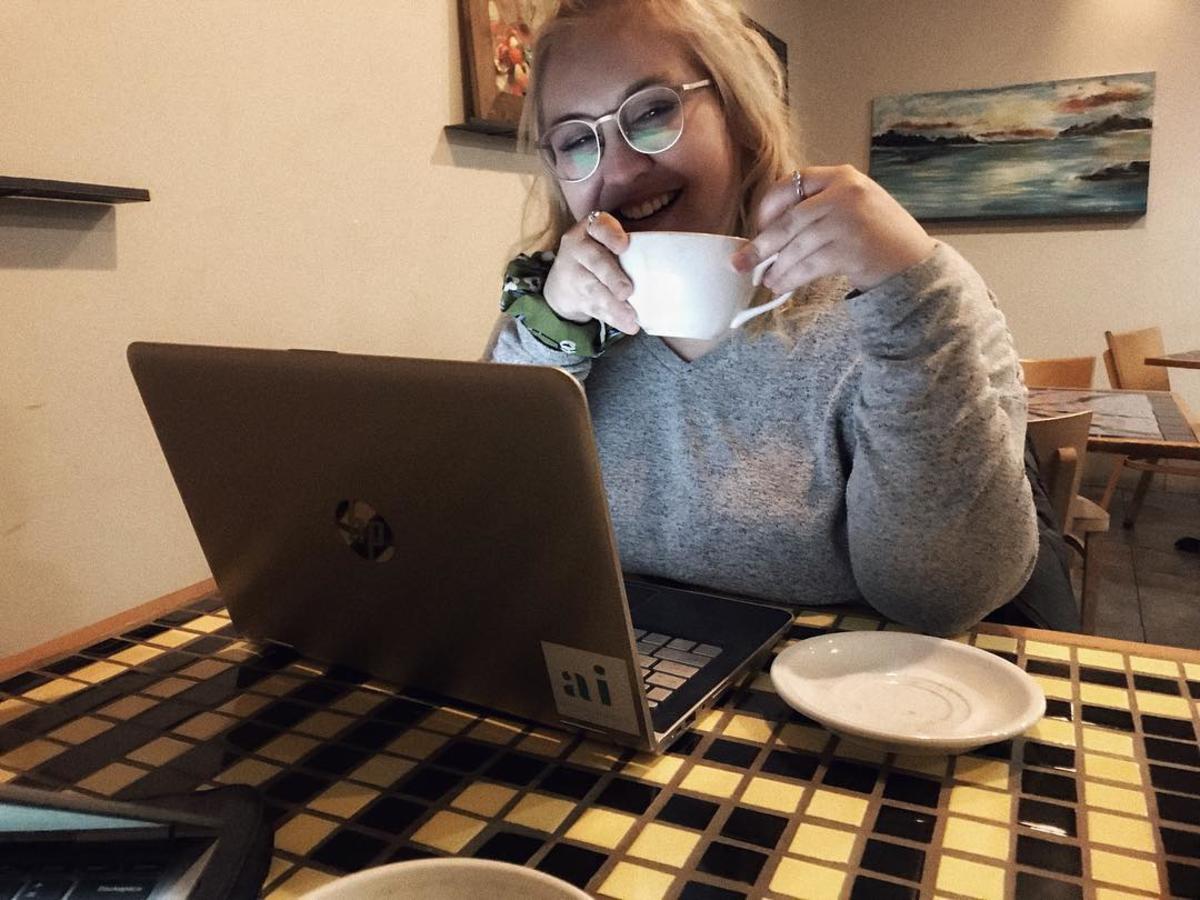 Photo Credit: @alexis.bittner
If you're ready to find your favorite cup of coffee this summer in the Stevens Point Area there is plenty of options for you! From Zest Bakery & Coffee House and Emy J's to Ruby Coffee Roasters and Mission Coffee House, you have a plethora of places to check out.
Learn more in our Insiders Guide for Coffee Hotspots!
53. Cast a line
The Stevens Point Area has a multitude of places to head out and cast a line. From the Wisconsin Rivers trout streams, sloughs and backwaters filled with abundant species of fish to more than 40 lakes, you can find a variety of opportunities for fishing. Don't know where to start? Here for a fishing guide & map. 
54. Find your favorite Bloody Mary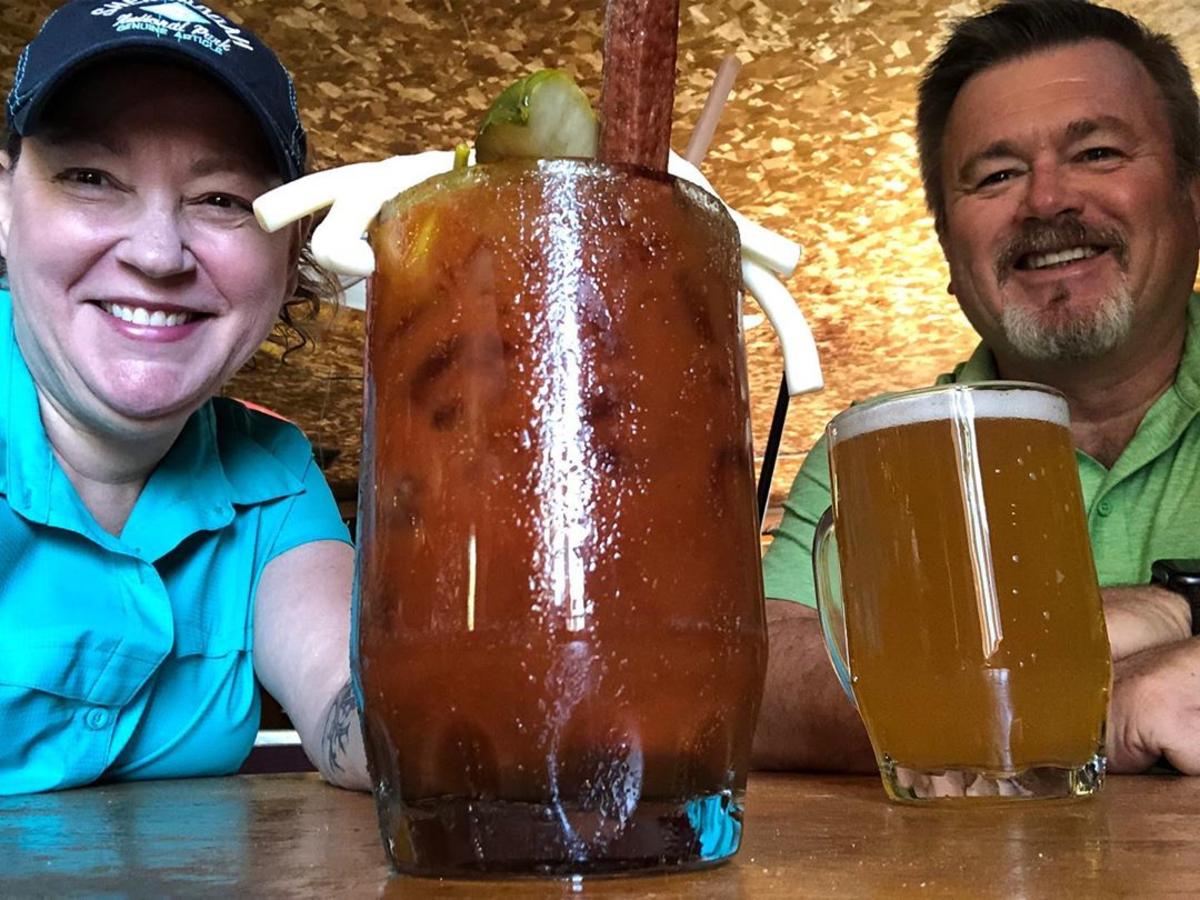 Photo Credit: @barbaranixon
On the search for your favorite bloody mary in the Stevens Point Area? From Rusty's Backwater Saloon in Stevens Point to Father Fats in Plover, you will be sure to find your top pick!
For more on Bloody Marys, take a look at Three to Try: Bloody Marys.
Want More?
Findr more things to do in the Stevens Point Area here. Don't forget to capture your own fun and add your photo, including #StevensPtArea on Instagram and share your favorites all summer long!