Looking for a place to stay in the Stevens Point Area with waterfront views? We've made a list of places to stay for a waterfront vacation in central Wisconsin, sure to inspire your next trip!
 
Lodging with Waterfront Views

Water Dragon Inn
The Water Dragon Inn is one of the newest additions for lodging in the Stevens Point Area. The stone cottage is nestled among 5 acres along the shores of the McDill Pond (part of the Plover River) in the Village of Whiting. It offers a relaxing spa-like setting for an overnight stay - with beautiful indoor and outdoor spaces. Inside, you'll find three bedrooms with en-suite bathrooms, full kitchen, dining room, living room, fireplaces, and a sun porch - with room for up to 8 guests. Part of the Destination Wellness brand, and connected to the area's full-service Wellness Spa, they offer Stay & Spa package options for guests.

Amherst Riverdance Cabin
For a more serene waterfront view, check out the one-of-a-kind Amherst Riverdance Cabin where the Tomorrow River flows by. This cabin is all about the details, including the hand-designed mosaic bathroom floor and tree staircase with the railings made with retired snowshoes. In this eco-friendly cabin equipped with solar water heat and recycled lumber, you'll be steps from the Tomorrow River where you can dip a toe or launch a paddling adventure. For local flavor, renters can hop on a bike and head to nearby Central Waters Brewery in Amherst for a pint.
Looking for more? While it doesn't have direct water views, you don't want to overlook the Tomorrow River Homestead. Not a traditional vacation rental, the homestead offers a different take on lodging providing a place for artists and travelers to experience rural America. This property has had several former lives, from a rest home to a biker hangout. But, most recently, it has been reimagined to host artist residencies and studio space in addition to 5 bedrooms and on-site camping - the perfect unique rental for family gatherings. The home is set on a 4.5-acre lot in the center of Nelsonville, where the Tomorrow River (a class A trout stream) winds, and it's within walking distance to the nationally known Ruby Coffee Roasters.
Campgrounds with Cabins & Waterfront Views

Rivers Edge Campground
Don't overlook this popular campground, where the name Rivers Edge implies water is nearby. Here you'll find several cabins available for rent, with most of them sitting along the shores of a large man-made pond. The pond is the perfect place to spend a hot summer day - from the wide sandy beach to the inflatable water activities. Rentals are available for their 2-bedroom cabins and the River's Edge Lodge which sleeps 8. 
Lake DuBay Shores Campground
Sitting on the shores of beautiful Lake DuBay, you'll find Lake DuBay Shores Campground. In addition to numerous campsites, they also offer rentals for their Lake House and the Lakeside Motel Room for a less rustic retreat. The two-bedroom lake house even includes an enclosed lakeside porch - perfect for enjoying the view of Lake DuBay. The lake house is available for as little as two nights or up to a week. The one-room motel is set up for a comfortable stay, with 2 queen beds and kitchenette.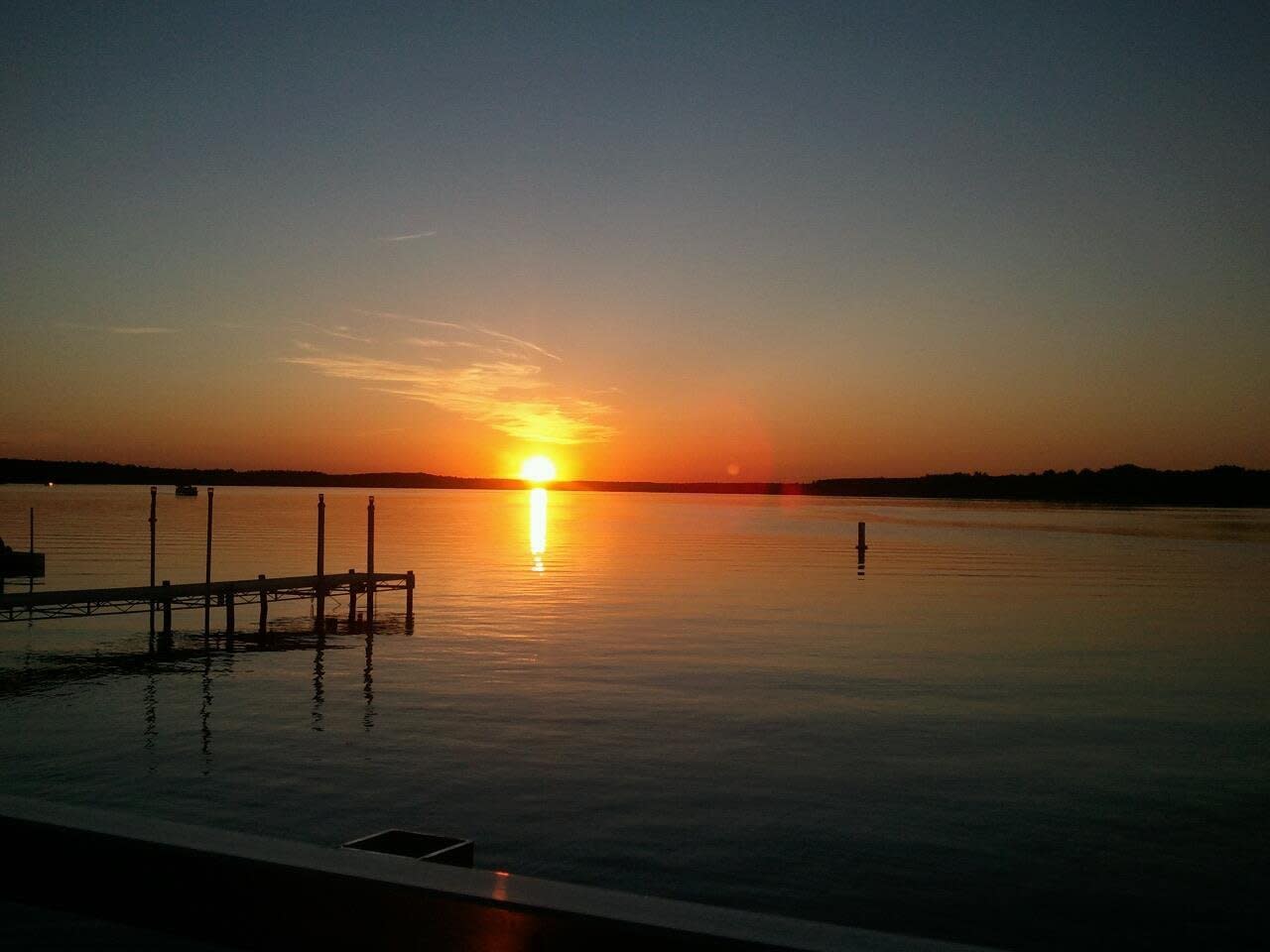 Looking for more? Cabins are available for rent at Oasis Campground. While not offering a waterfront view, the cabins include access to the pool and on-site pond (with inflatable waterpark). You'll also find cabins available for rent at Vista Royalle Campground, near Bancroft. While they don't provide a direct waterfront view, there is a fishing pond and swimming pond on the property to enjoy. 
Campsites with Waterfront Views
If you're looking campsites with a view, you'll find waterfront sites available at Lake Emily County Park, Jordan County Park and DuBay County Park.

DuBay County Park
You'll be closest to the water at DuBay County Park, with sites 5-13 and sites 32-36. The park is named after the lake, which is actually an impoundment of the Wisconsin River. Divided by County Highway E, the park is split in two sections. On the east side of the road, you'll find the sites closest to the water which are just up the shore from the swimming beach and picnic area. 

Jordan County Park
Jordan County Park is a popular campground, just to the east of Stevens Point on Highway 66. While most of the sites in the main campground are across Highway Y, there are three walk-in sites that are worth the extra effort to carry-in all of your gear. These waterfront sites are perfect for paddlers looking to launch directly into the 85-acre Jordan Pond, part of the Plover River flowage.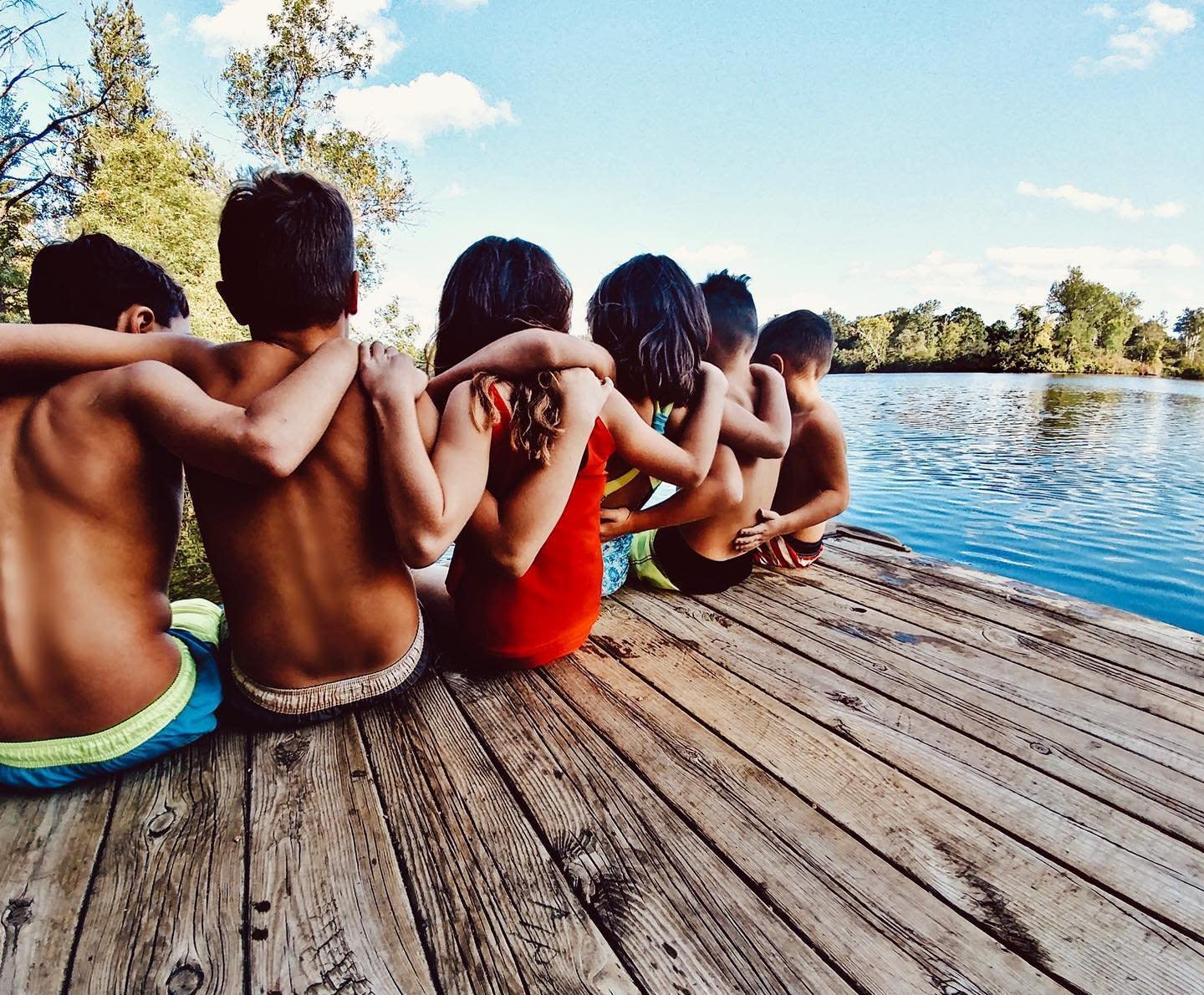 Photo credit: @belleofthebustle

Lake Emily County Park
Not far from Amherst, you'll find this 143-acre park, home to the 96-acre Lake Emily. Camping is available at Lake Emily County Park on both the north and south sides of the lake, but those looking for water views will be most interested in sites 52-64. Beyond the lake, you'll also have easy access to the Tomorrow River State Trail.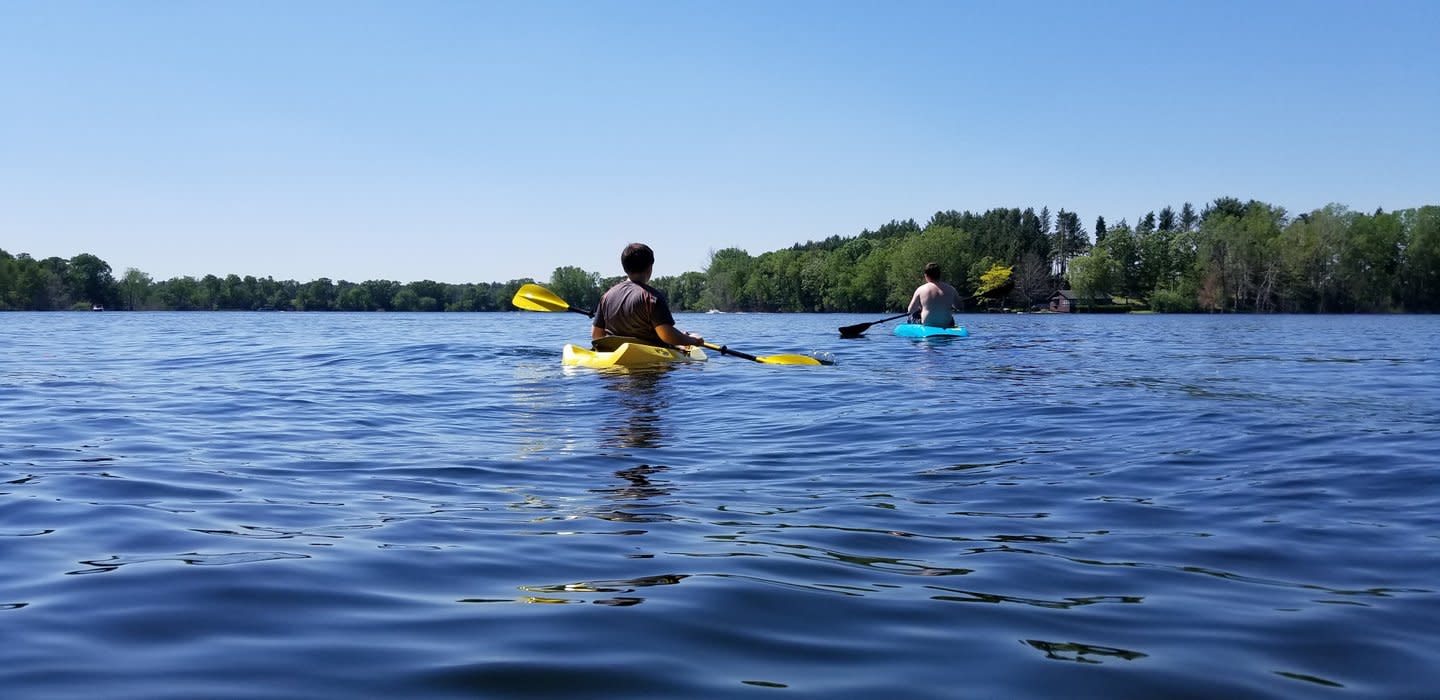 Want More?
Looking to plan your next getaway in the Stevens Point Area? Order a visitors guide, find more fun things to do, and scope out additional lodging options here.