Looking for a picturesque sunflower field in the Stevens Point Area? Look no further. This farm's sunflower patch in central Wisconsin has got you covered. Get your camera ready, grab your friends and family and head out for a day of undeniable views. 

Header photo by: Tina Lechner

Sopa Fairview Farm
Nothing says summertime more than a field of gorgeous sunflowers. Explore the expansive field of flowers at Sopa Fairview Farm where they allow the public to come and meander through the field and take pictures. They even offer the perfect "selfie spot" where you can pull in and snap a few quick shots!  
The farm is currently in its 4th generation of ownership as it was started back in 1893. Ever wondered what they do with the sunflowers after their season ends? They actually use them to make sunflower oil and it's available for purchase at the farm. 
What to Expect

WHERE TO FIND IT?
While Sopa Fairview Farm itself is located at 8290 Old Amish Rd, Amherst, WI 54406, the sunflower field moves each year - but still around the same area. Wander on Old Amish Road near the farm and you'll be sure to find the field. There is parking available at pull-off spaces beside the road. 
WHEN IS THE BEST TIME?
 
While it depends on the weather conditions each year, usually the peak bloom for sunflowers this year is the last few days of July through early August. They don't last long so be sure to take advantage of the short window!
Watch for updates from Sopa Fairview Farms for when to head to the field.
IT'S FREE
While admission to the field is free and you are able to enjoy the picturesque field without paying a penny - consider bringing along some cash to leave behind in the donation buckets for the family farm as a thank you.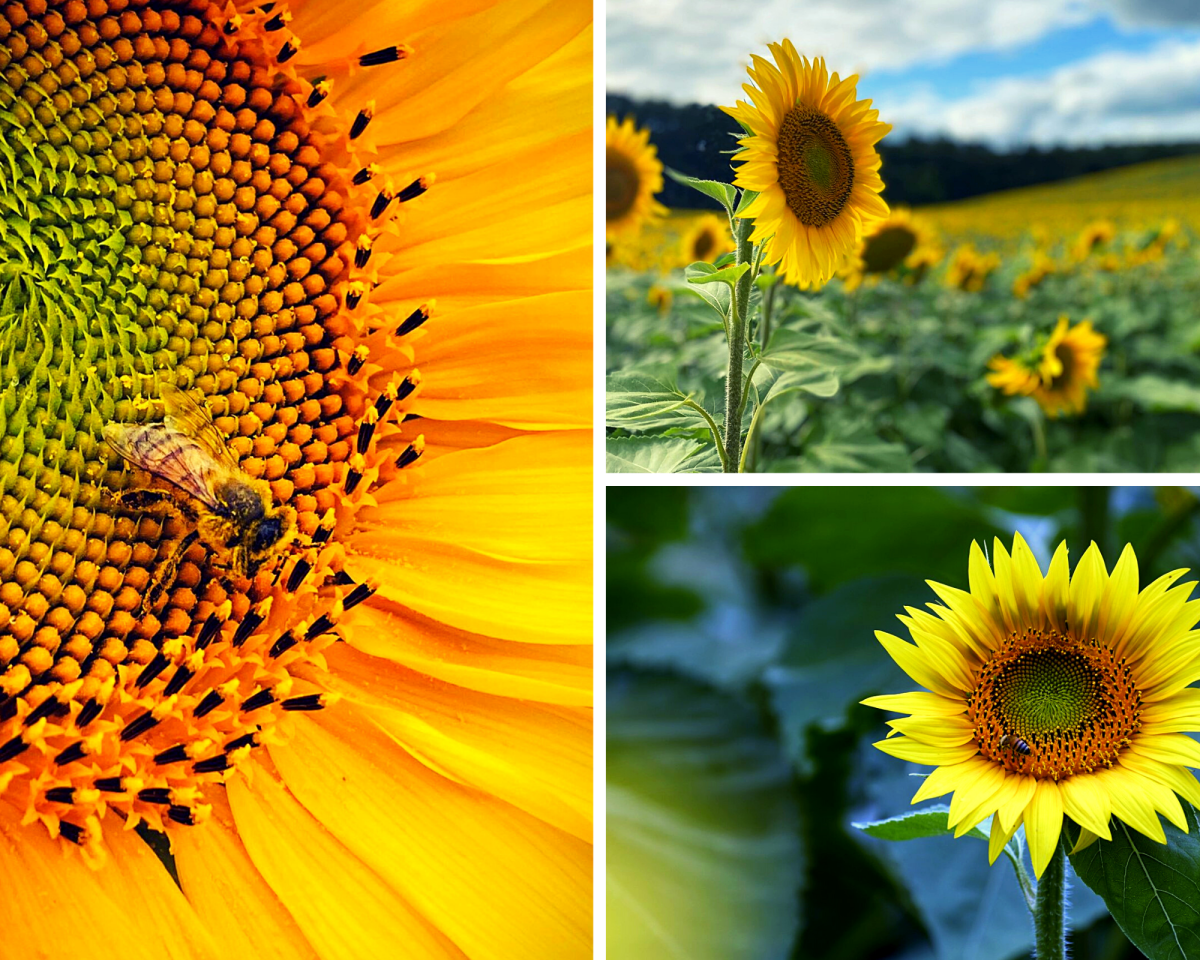 Photos from Tina Lechner & @ewetz955  
Sunflower Sneek Peak Video
Get a quick look into Sopa's sunflowers and what their gorgeous field looks like. 
Get all of the details on things to do this summer in the Stevens Point Area with our guide to the…