Looking for a fun and relaxing weekend getaway to the Stevens Point Area? Head out on your road trip with recommendations from Bobby Tanzilo from OnMilwaukee.com, as took to the mural-lined streets to spend some time exploring all there is to offer here in the heart of Wisconsin. Read on to uncover his top picks including where to stay and the top 10 things to see, do and eat.

Header photo from @travelwisconsin
ABOUT THE STEVENS POINT AREA
The Stevens Point Area has come a long way since its logging days. Where mills once lined the Wisconsin River, now the shoreline is home to parks that host many community events. There is world-class golf, a respected university, and 27 miles of Green Circle Trail walking that loops through the region. Grand murals enliven the walls around the area, including a local favorite, painted by artist Jessie Fritsch, picturing the late Supreme Court Justice Ruth Bader Ginsburg.
The region is also a hotbed for craft beverages, with nearly a half-dozen breweries, a winery, and a distillery known as the Central Wisconsin Craft Collective. 
WHERE TO STAY
The Inn at SentryWorld:
Arrive to smiling staff at The Inn, where the interior is both rustic and modern, lodge-like and luxurious. The hotel gazes out over the golf course which is the host of the 2023 U.S. Senior Open. An Outfitter in the lobby has bikes and other gear for rent, along with locally sourced snacks and athletic clothing for sale.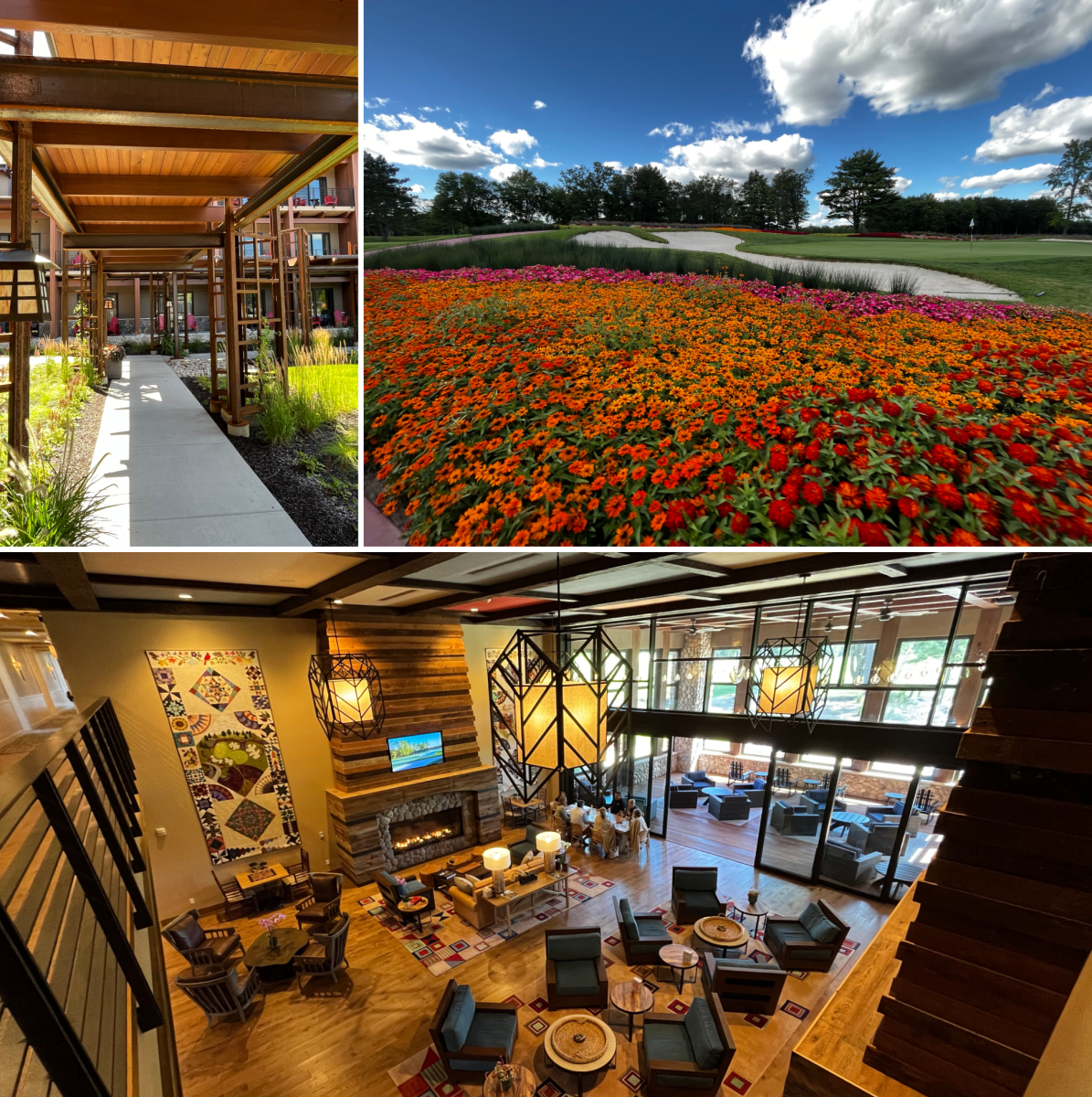 Bobby Tanzilo
10 THINGS TO EAT, DRINK, & DO