Looking for inclusive drinking options in central Wisconsin? Find a variety of zero-proof drinks at local restaurants or in the comfort of your home with hand-crafted mocktails. Packed with flavor while looking the part of a regular cocktail, we've rounded up some of the best places to find a mocktail in the Stevens Point Area. 

Header photo from @sirenshrubs  
What is a Mocktail?
Whatever the reason you're choosing to not drink alcohol, opting for a mocktail is a way to participate in mindful drinking while enjoying a delicious beverage. From simple to complex, mocktails can be made up of just about any ingredient which most of the time include soda, simple syrups, fruit, herbs, and more - and often take just as much time and care to craft. 
 
Go Out & Get a Taste
Explore local flavor by trying a mocktail at a bar or restaurant in the area. Have a favorite mocktail spot that we missed? Let us know!
 
MIKEY'S BAR & GRILL
3081 Village Park Dr., Plover
 

Equipped with an already impressive beer, wine, and spirits menu, it makes perfect sense that Mikey's has some great mocktails too. A can't-miss on their menu is their triple berry lavender fizz made with mixed berry and lavender-infused simple syrup, lemon, and seltzer.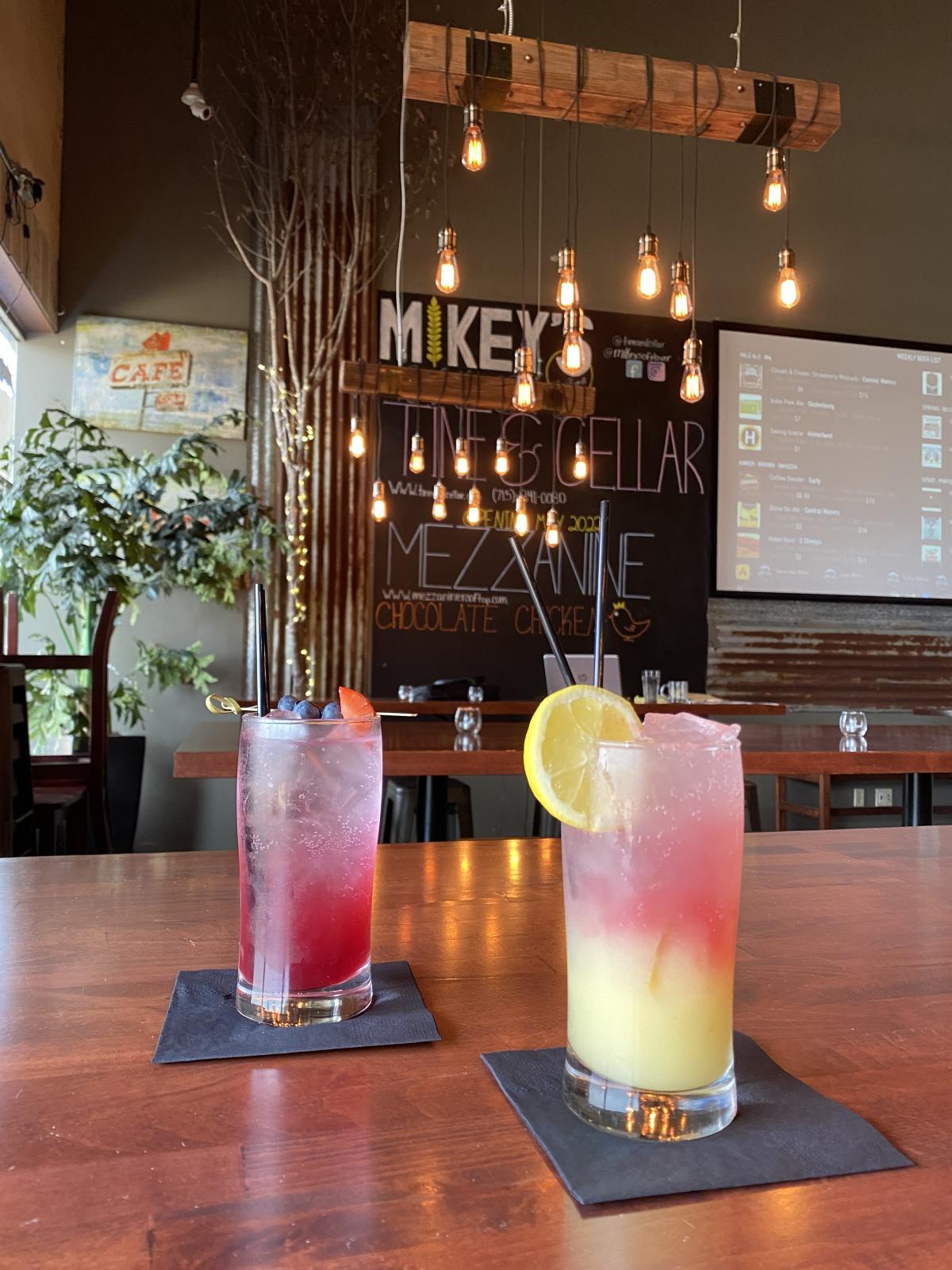 GUU'S ON MAIN
1140 Main St., Stevens Point
 

Grab a refreshing drink - with a non-alcoholic spin - from Guu's on Main and their mocktail menu. Their menu features a N/A mule, mojito, cucumber gimlet, and a French OJ drink made with orange and pomegranate juice and sprite. 

PJ'S RESTAURANT
601 Michigan Ave. N, Stevens Point
 

Serving up good eats and drinks on the regular, be sure to check out PJ's for one of their signature mocktails. Served with strawberry basil simple syrup, line juice, and press - try their Strawberry Basil Refresher for a refreshing sip. 
Don't be shy! When visiting other restaurants or bars, many times you can ask for mocktails to be made off the menu.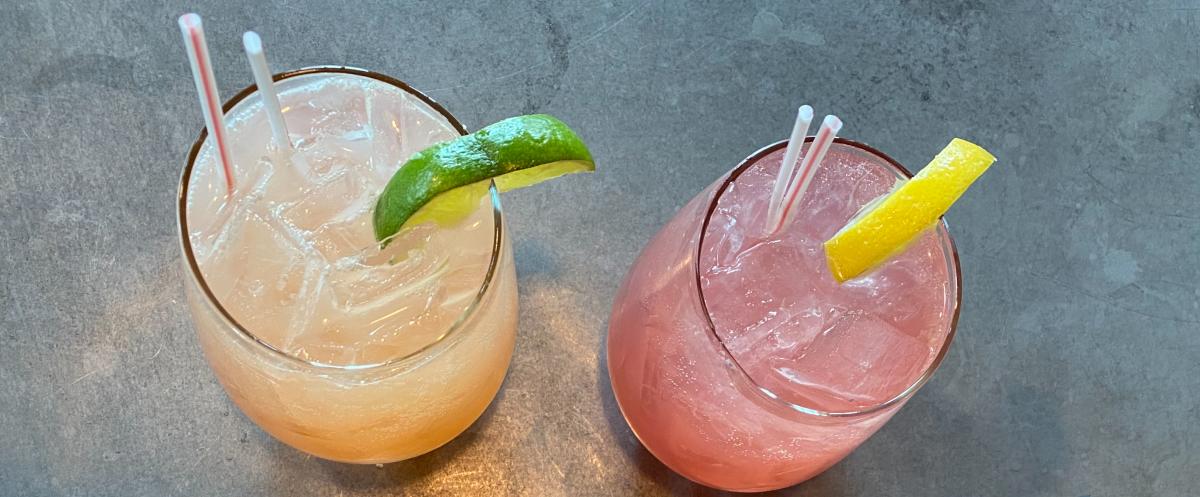 MAIN GRAIN BAKERY & EATERY
1009 1st St. Suite C, Stevens Point
 

While mocktails aren't always on the menu, be on the lookout for when Main Grain Bakery & Eatery features their tasty concoctions. When tasting their featured mocktails, you'll instantly be transported to a place and time as they're carefully crafted with clear intentions behind every flavor. 
Their mocktails often feature a spritz of local maker, Siren Shrub. 
Great Northern Distilling
1011 2nd Street, Stevens Point

Featuring an elite menu of carefully crafted cocktails, you'll also find a handful of tasty mocktails on Great Northern's menu. For unique flavors and a just as unique name, try the Come on Skipper, Let's Get Chipper which features dragon fruit, lime, vanilla, sugar, and blue sprinkles! 

 
Mix Your Own
Take a taste home with mocktail ingredients from local makers. 
 
SIREN SHRUBS
Make yourself a mocktail in the comfort of your living room with Siren Shrubs. As a locally owned company, Siren Shrub Co. aims to elevate drinks for drinkers and non-drinkers alike by offering mixers to craft the perfect drink at home. 
Don't know where to start? Check out Siren Shrub's recipes featuring their shrubs - a concentrate best served as an accompaniment to elevate drinks.  
TAPPED MAPLE SYRUP
Take maple syrup to the next level by mixing it into a mocktail with Tapped. Featuring a variety of different infused syrups, mix Tapped in with other fresh ingredients for a thirst-quenching, delicious, hand-crafted mocktail. 
 
DIVERSI-TEA
With over 170 flavors of traditional and specialty teas, Diversi-Tea offers unique flavors to add to a mocktail. Some recipes to try with tea include a matcha mojito, green tea mai tai, or a cherry lime cooler.
 
See for Yourself