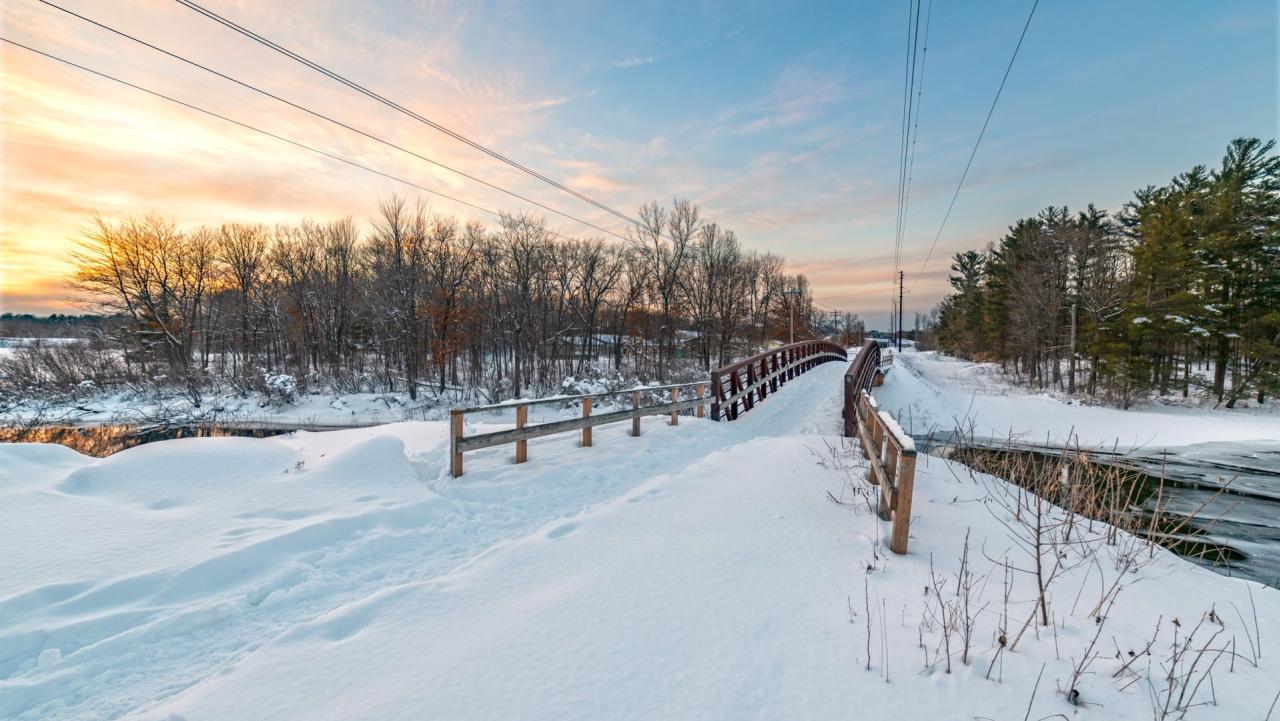 Join the fun this winter in the Stevens Point Area with some of the best holiday events, breweries, outdoor activities, and more fun! Check out our list of the 40 things to do this Winter while visiting the Stevens Point Area!
1. Tomorrow River Christmas Craft Show
Find a day filled with holiday cheer at the Tomorrow River Christmas Craft Show. Head out for a day filled with shopping raffles, baked goods, music and more while visiting the Lettie Jensen Community Center!
2. Iverson Park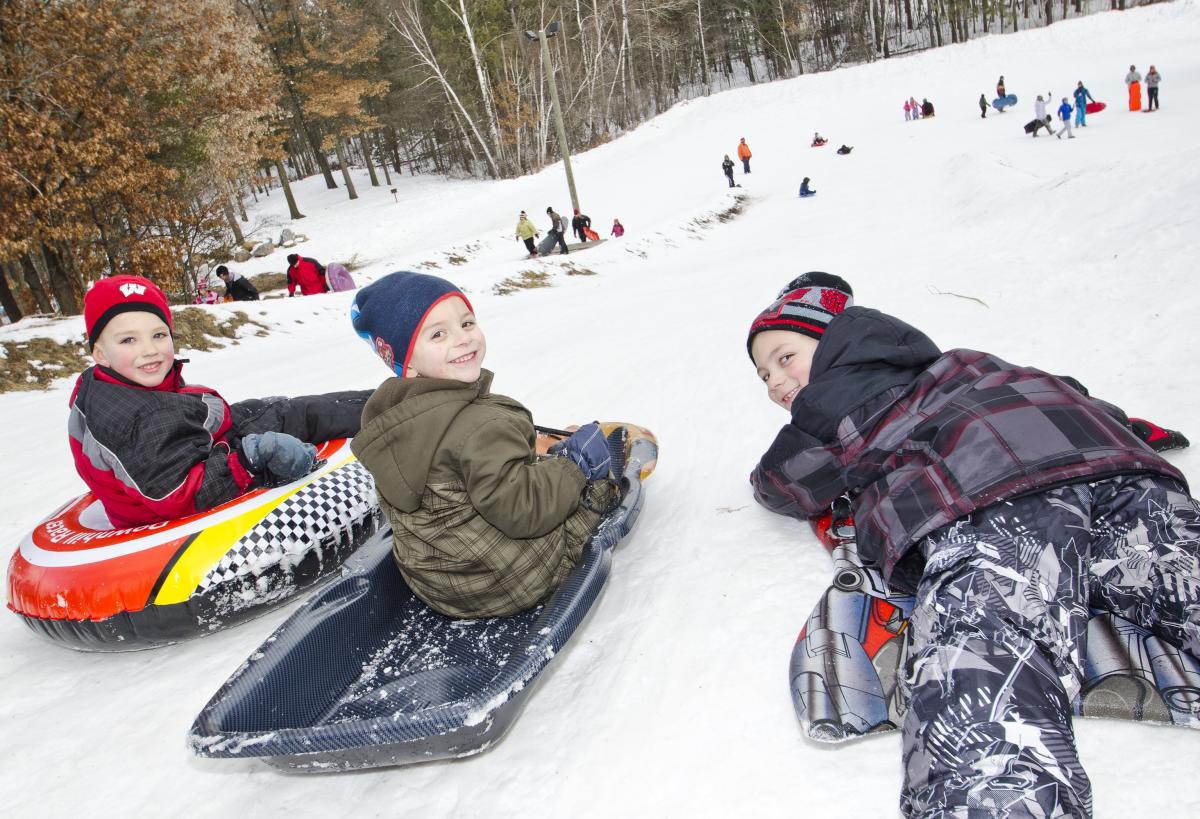 Head over to Iverson Park for outdoor winter fun. There, you can find sledding and snowboard hills for those of all ages! Take a break and head into the warming house for hot chocolate when you are done!
3. Allen F Blocher Planetarium
Visit the Allen F Blocher Planetarium on the University of Wisconsin- Stevens Point campus for a holiday program. First, see Winter Wonders until December 15 where you can take a multicultural look at the many holiday customs and learn about why the winter solstice is important! Then, from January 26 - March 8, you can see the Creation of Stars. This program explores everything from what makes a star shine to how they are created, to begin with!
4. Point Brewery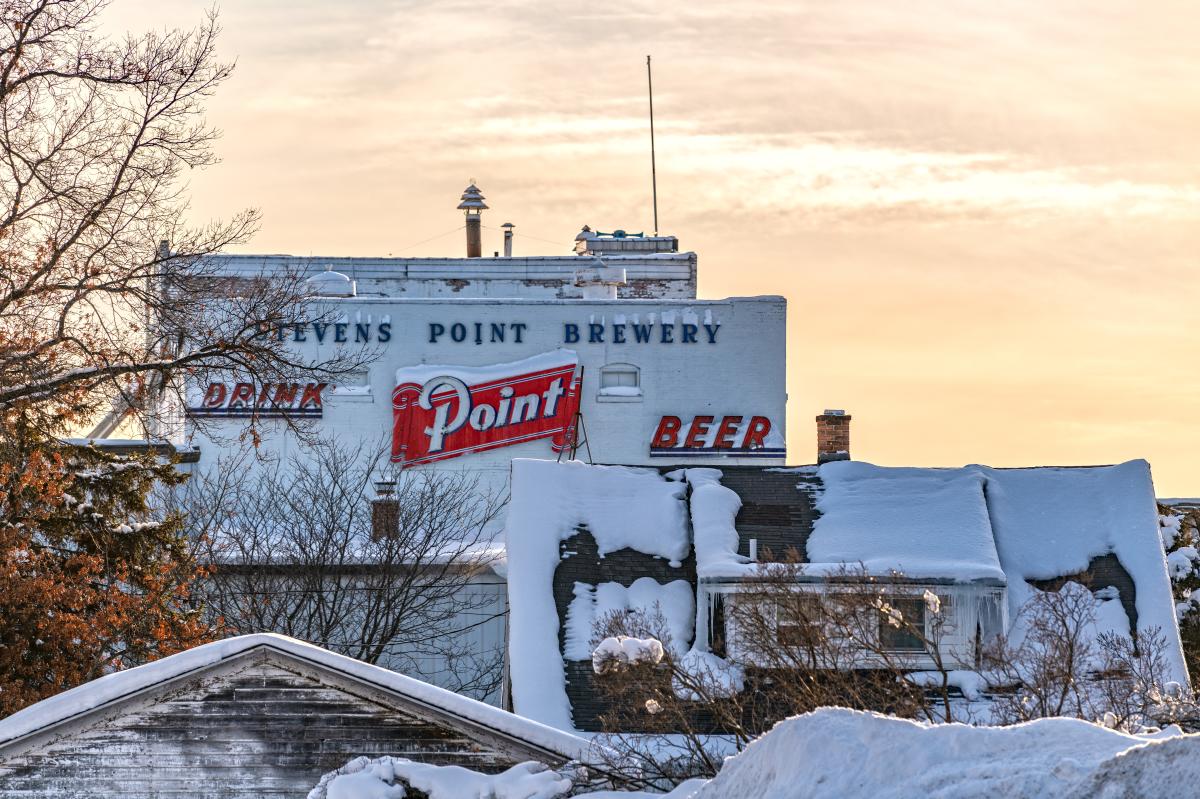 Stop at one of the oldest continuously operating breweries in the world and a local favorite since 1857, the Stevens Point Brewery. Be sure to taste the Snow Pilot, a Pistachio Nut Brown Ale, for a winter favorite. 
5. 44th Annual Frostbite Road Race & Winter Walk
Join the YMCA for a winter road race this December 7. Head out to participate in the 44th Annual Frostbite Road Race & Winter Walk, a 5-mile walk, 5-mile race, or 10-mile race. Embrace the cold, beat the winter blues, and join the community to run for a good cause! 
6. Children's Museum
Indoor fun for children age 6 to 12 can start at the Central Wisconsin Children's Museum. Enjoy interactive exhibits, activities, and obstacles or hit the art room all while visiting the Children's Museum. 
7. Live Music
Find warmth with some live music, indoors! You can find events at Main Street Taps, PJ's at SentryWorld and Rookies variously throughout the week. Or, make a stop at the Tomorrow River Concert Series on January 18 and see Claudia Schmidt and Sally Rogers.
8. Schmeeckle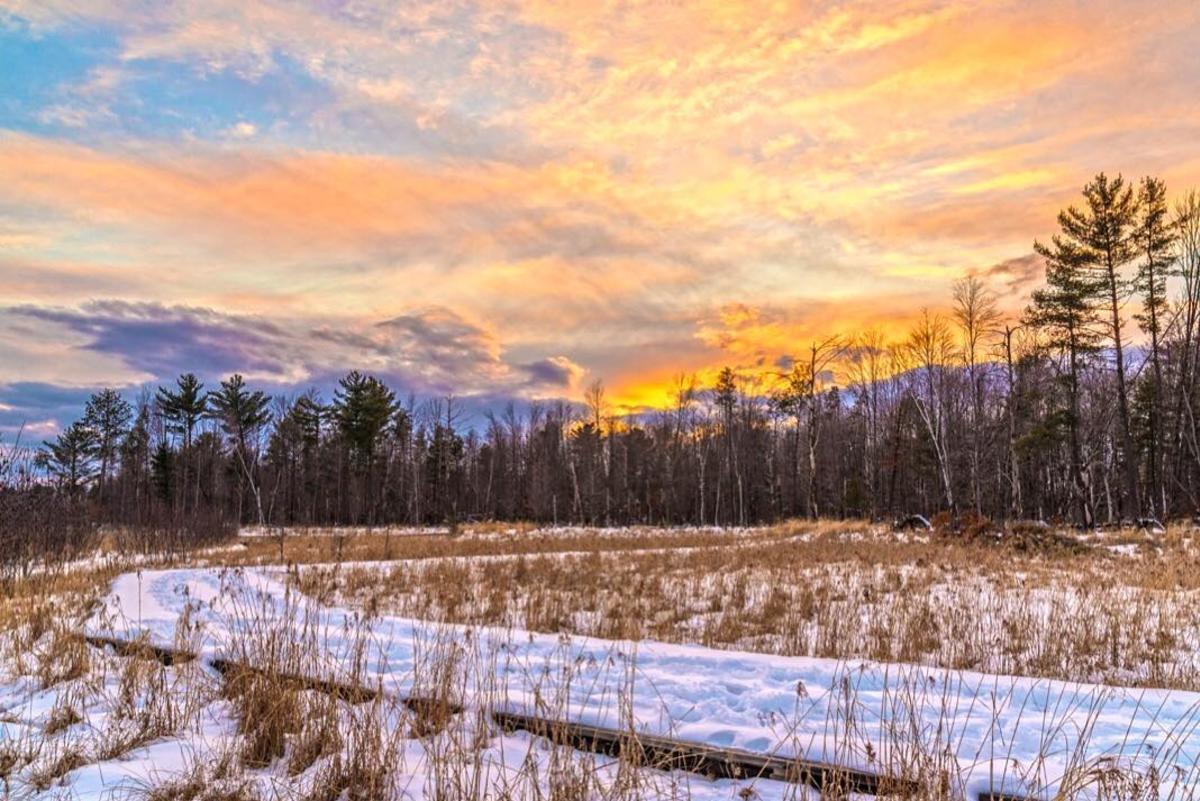 Photo Credit: @dja0309
Head out for a winter hike through Schmeeckle Reserve where you can enjoy meandering through 5 miles of trails and boardwalks. Then, make a stop and visit the Schmeeckle Reserve Visitor Center which is the headquarters of the Green Circle Trail for more information on winter activities. 
9. Great Northern Distilling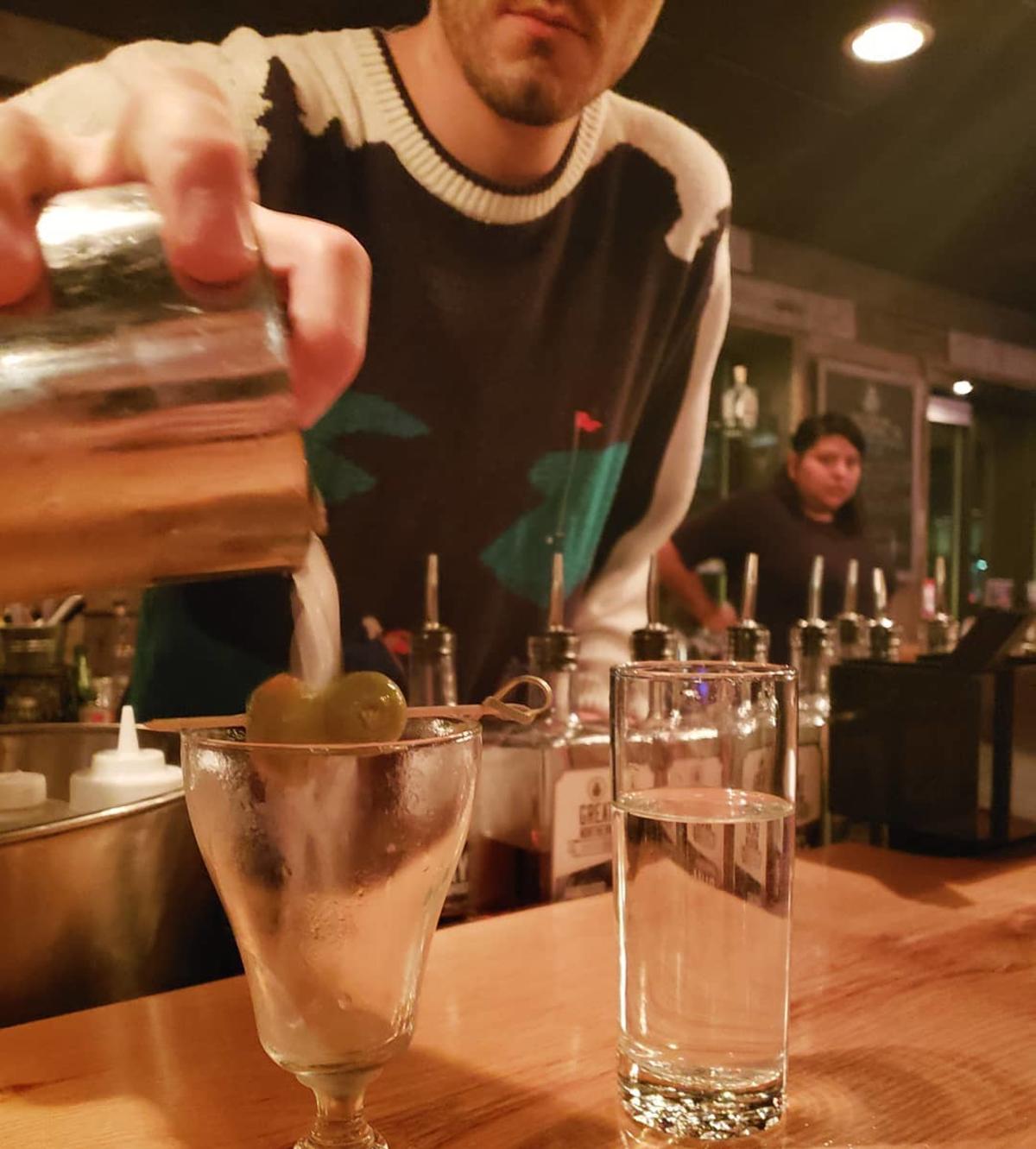 Photo Credit: @losingkind
Take a seat at the mixology bar at Great Northern Distillery and sip on a tasty cocktail to warm you up this winter. Be sure to try the Spanish Coffee, a featured drink, with Ruby Coffee Creamery Blend Coffee.  
10. Santa Sightings
Enjoy breakfast with Santa on December 7 at the Dreyfus University Center. Or, head to the Stevens Point Visitors Center on December 14 for the 5th annual Afternoon with Santa. Meet live reindeer, take a photo in the photo booth, all before meeting Saint Nick. 
Can't make it to those Santa visits? Don't worry! Find more Santa Sightings in our blog here.
11. Museums
Take a deeper dive into the history at the Museum of Natural History on the campus of the University of Wisconsin - Stevens Point. Then visit the Wisconsin Conservation Hall of Fame in the Visitor Center at Schmeeckle Reserve. At the hands-on museum, you can learn more about the story of conservation in Wisconsin through time. 
12. Stay active indoors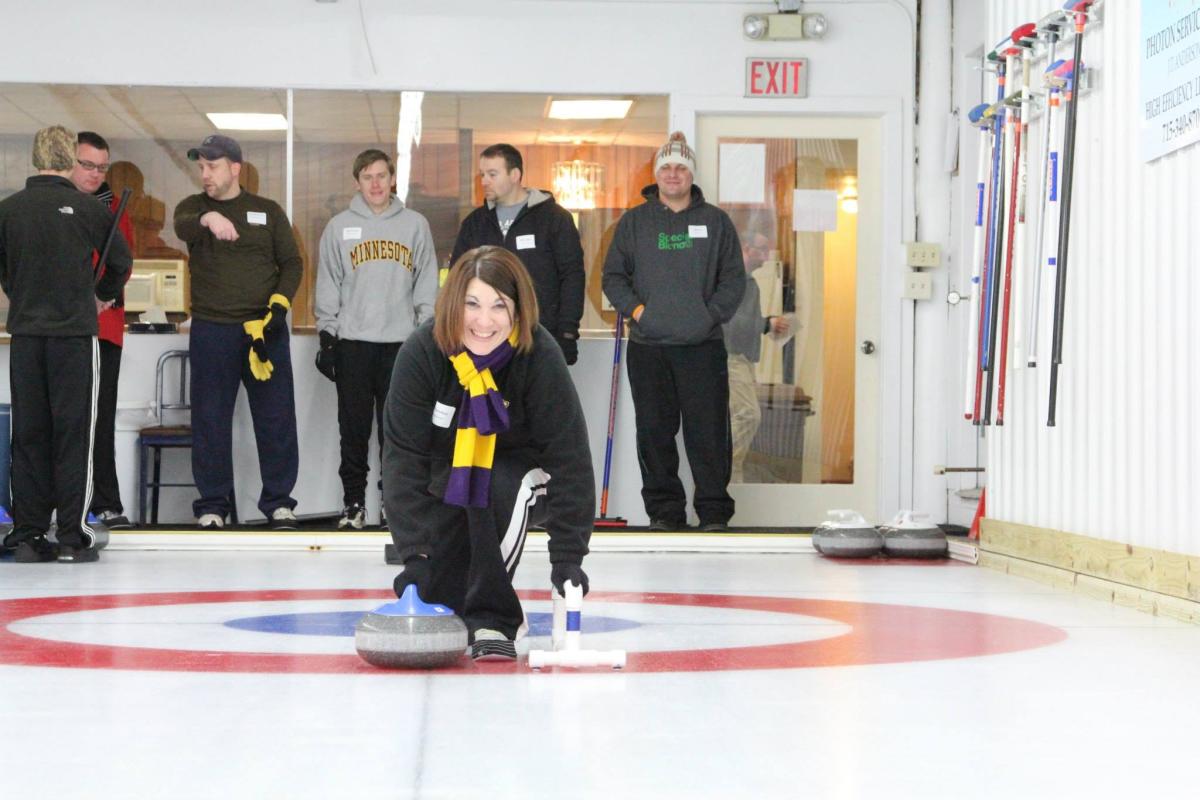 From curling at the Stevens Point Curling Club to yoga at the Stevens Point Yoga Lounge or Ana Marie Yoga, you will be sure to find ways to stay active indoors. Join a league at the SentryWorld Fieldhouse for fun all winter long with many things to do from pickleball, tennis, volleyball and more fun to stay active! 
Find more ways to stay warm and active in our blog, 4 Indoor Activities to Keep Active this Winter. 
13. Santa's Workshop Craft Show
For a day full of Christmas spirit, head to Eron's Event Barn for Santa's Workshop Craft Show. Meet Santa and take a horse-drawn wagon ride all before getting some Christmas shopping done with over 40 vendors and homemade hand-crafted items. 
14. O'so Brewing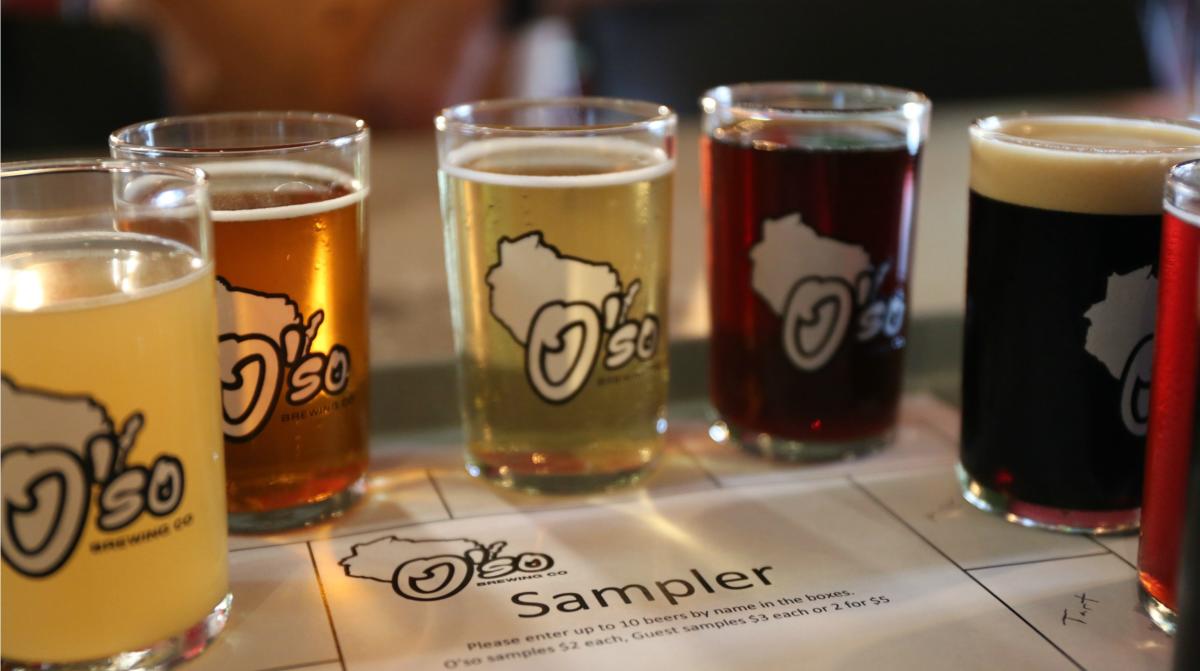 Head to O'so Brewing for a taste of Wisconsin made products! Take a seat at the cozy bar or stop in for a tour on Saturdays. Be sure to try the Peanut Butter Soul-ution, an imperial stout brewed with peanut butter.
15. CWACT Presents: Yes Virginia, There is a Santa Clause
Visit the Sentry Theater for a holiday play this winter. cwACT will perform 'Yes Virginia, There is a Santa Clause' which features a young girl who writes an editor of the New York Sun asking for the truth, "Is there a Santa Claus?". Be sure to get tickets for December 20 and 21 and see how this play rolls out this winter!
16. Shopping in downtown Stevens Point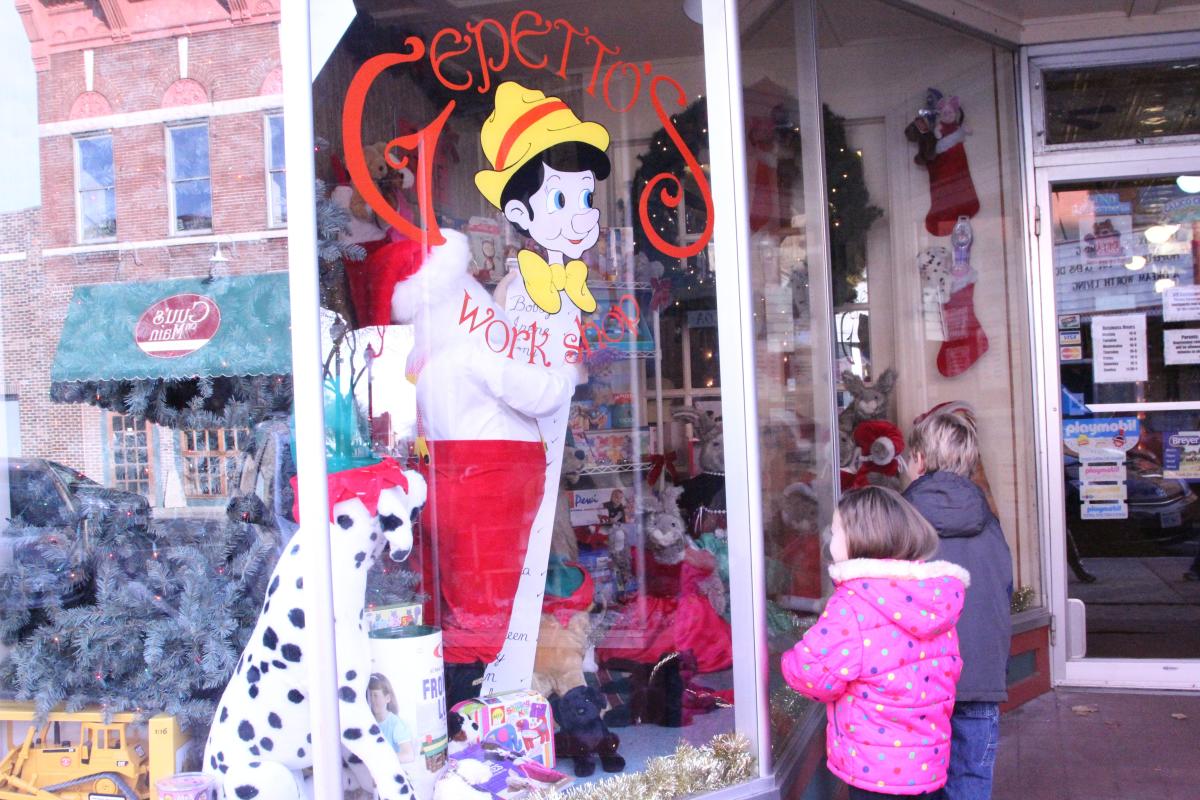 Head to downtown Stevens Point to find an abundance of shopping. For the children or children at heart, Gepetto's is a favorite. There, you can shop through toys and play while you are at it. If you're in the mood for a new outfit, check out Assembly Shop. For home decor, you can't miss out on Real Deals on Home Decor where you will be sure to find the perfect statement piece.
17. McZ's BrewPub
In downtown Rosholt, you can find local flavor and homemade food at McZ's Brew Pub. Be sure to get a taste of the homemade pizza with beer dough and grab a flight to get a little taste of the beers brewed on-site! 
18. New Years Bashes
Check out our event calendar as fun New Year's celebrations are added each week, to help you find the perfect spot to ring in 2020 in the Stevens Point Area. 
19. Green Circle Trail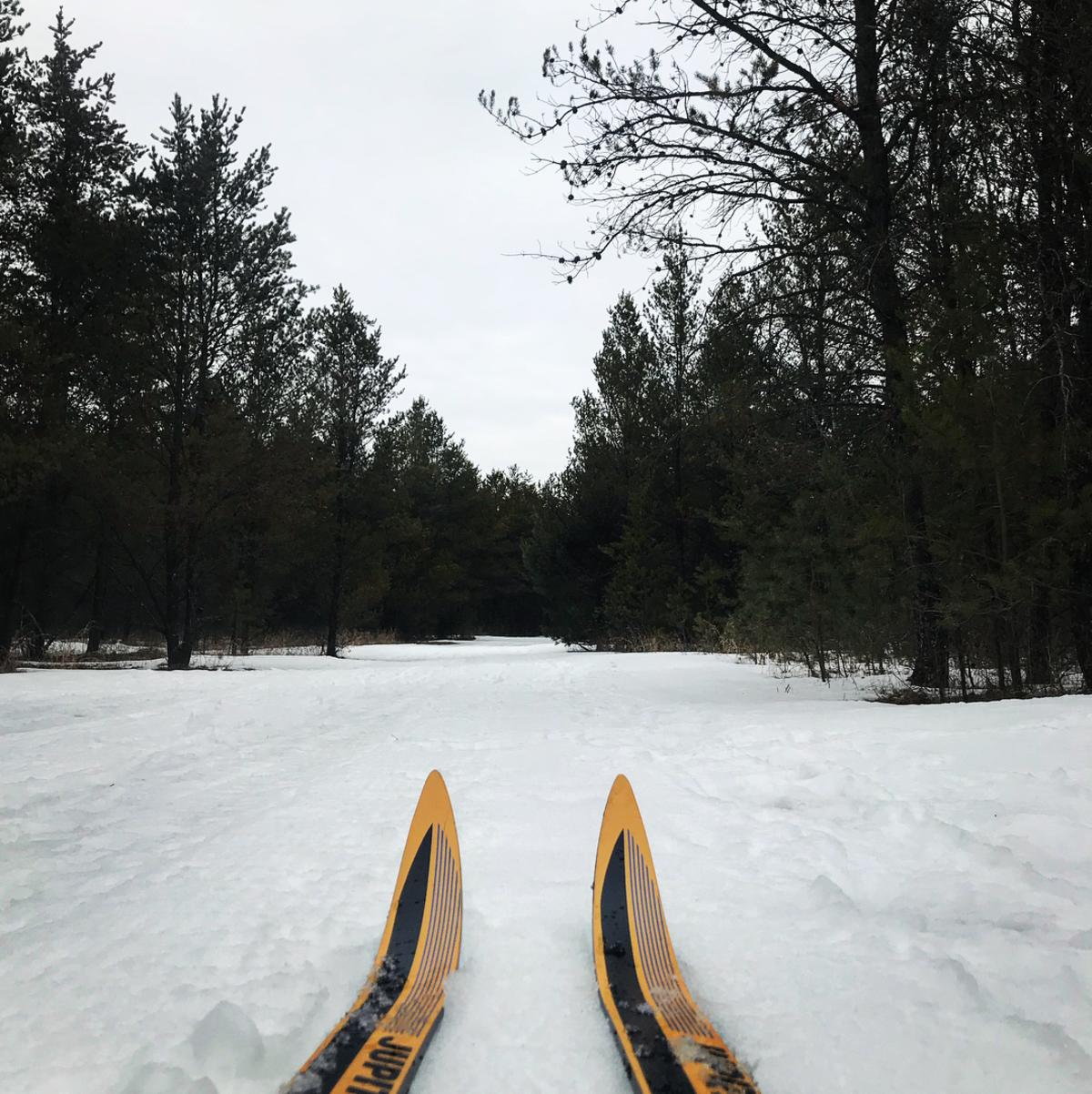 Photo Credit: @morgcan
Head out on the Plover River segment of the Green Circle Trail for cross-country skiing, when conditions exist. Or, find your fun on other areas of the 27-mile trail that are open for hiking and exploring!
Exploring with kids? Check out Kids Guide to the Green Circle Trail. Looking to make a tasty stop along the way to warm up? Tasty Spots Along the Green Circle Trail. 
20. Putt-n-Play
Head indoors and find fun at Putt-n-Play. Hit the Northwoods themed 18-hole mini-golf course before grabbing a bite to eat. Then hit the arcade room for games or grab a board game for some family fun.
21. Sculpture Park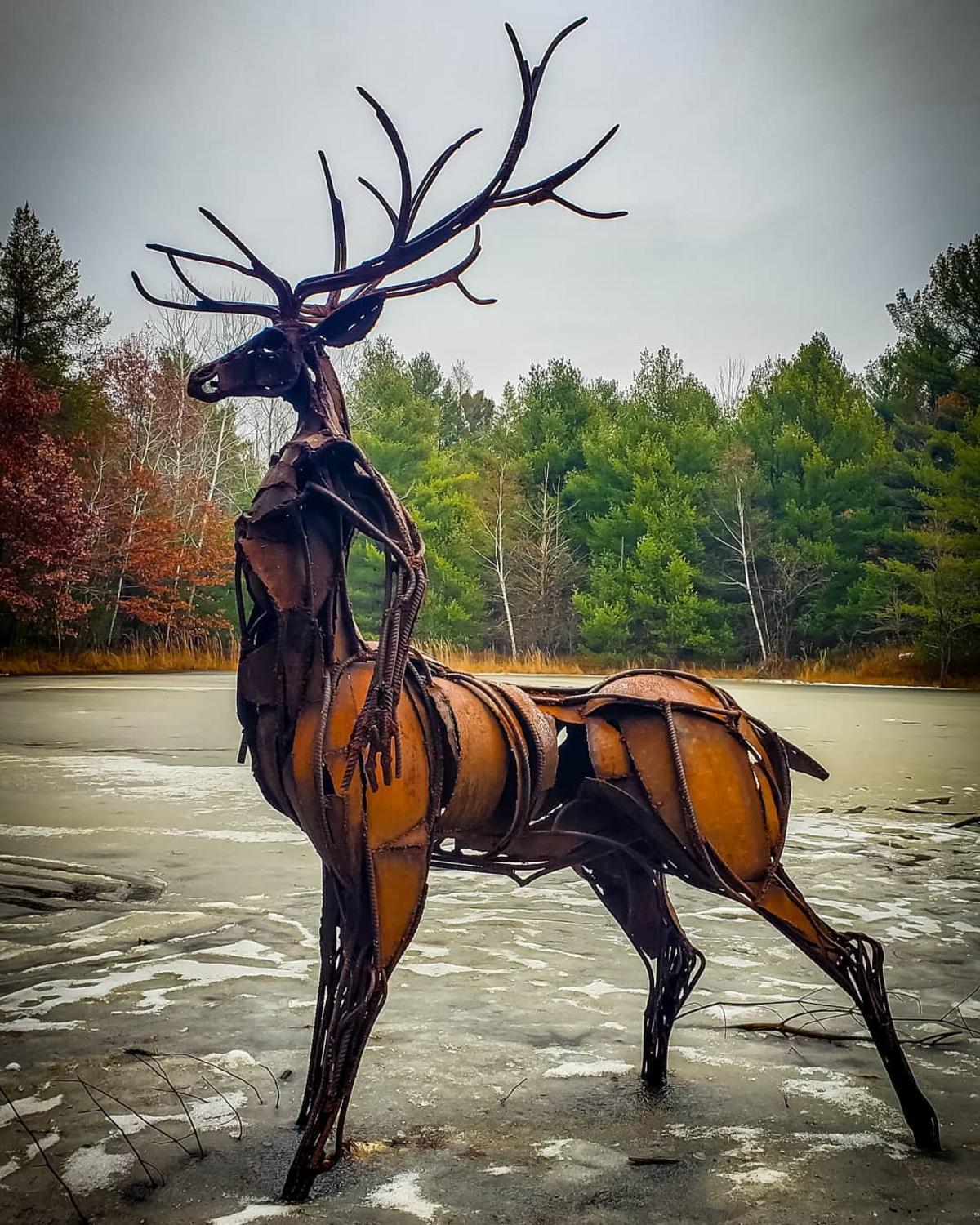 Photo Credit: @travishainesphoto
See art from local, regional, national and international artists in the Stevens Point Sculpture Park. Stroll through the 20 acres and discover the unique connection between nature and art!
22. Sunset Point Winery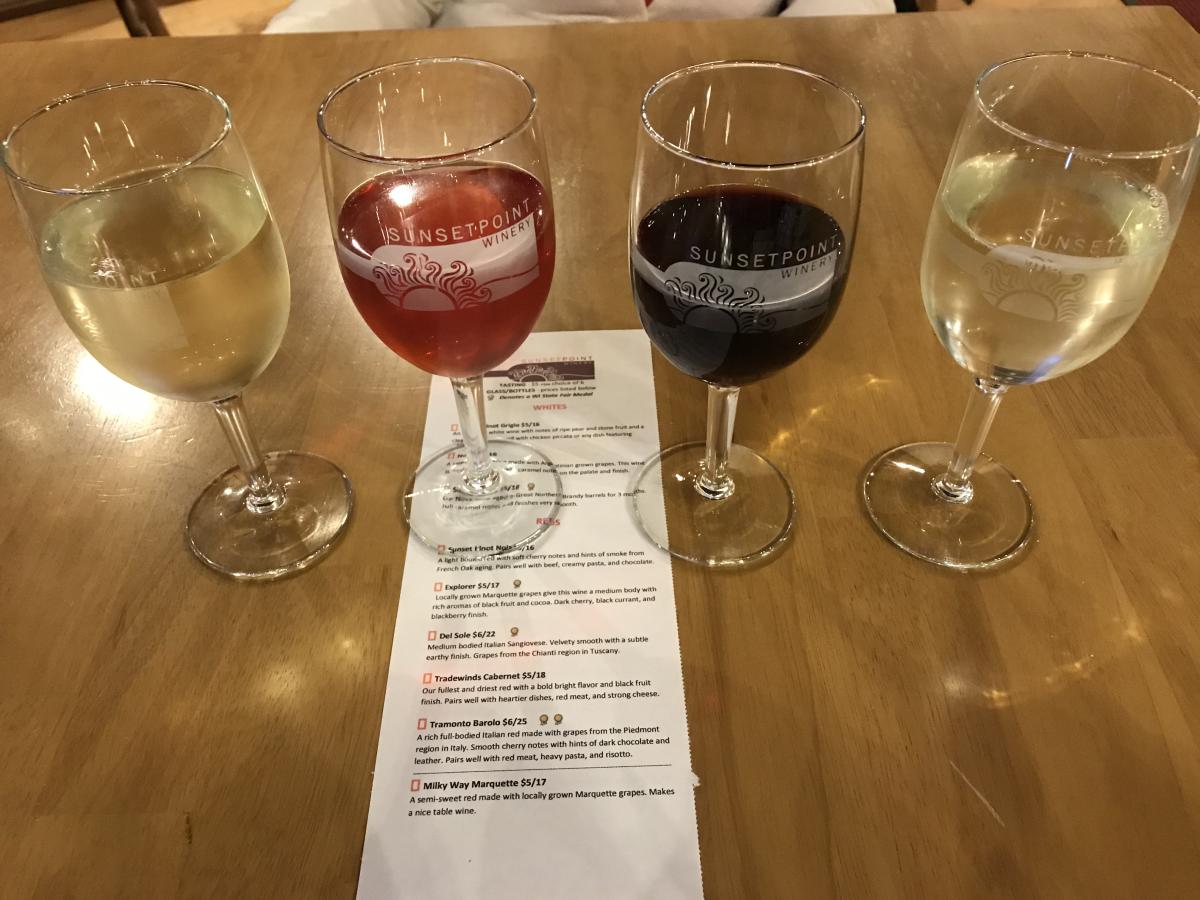 Grab a tasty glass of wine and grab a seat in a swing while visiting the tasting room at Sunset Point Winery. For a new release, try the Craneberry- a semi-dry cranberry grape wine. Or, take a tour for $10 on Wednesdays at 6 pm or Saturdays at 3:30 pm and bring your souvenir glass home with you! 
23. Ice Age Trail
For a long walk, head over to the Ice Age Trail, a 1,000-mile footpath that traces the state's rich glacial features. If the conditions exist, try snowshoeing along the trail!
24. Sleigh rides at Wild West Campground
Grab the family and head over to Wild West Campground & Corral and hop in a sleigh pulled through the snow by hoses. Then, warm up with a cup of hot cocoa around a fireplace and enjoy the holiday season. 
25. UWSP Arts Bash
Head to the Noel Fine Arts Center at the University of Wisconsin - Stevens Point for Arts Bash. Join an evening of visual art, design, dance, and theatre all while supporting students at the University by building scholarships. See the art, take part in raffles, catch student performances, and more!
26. Delicious Coffee Shops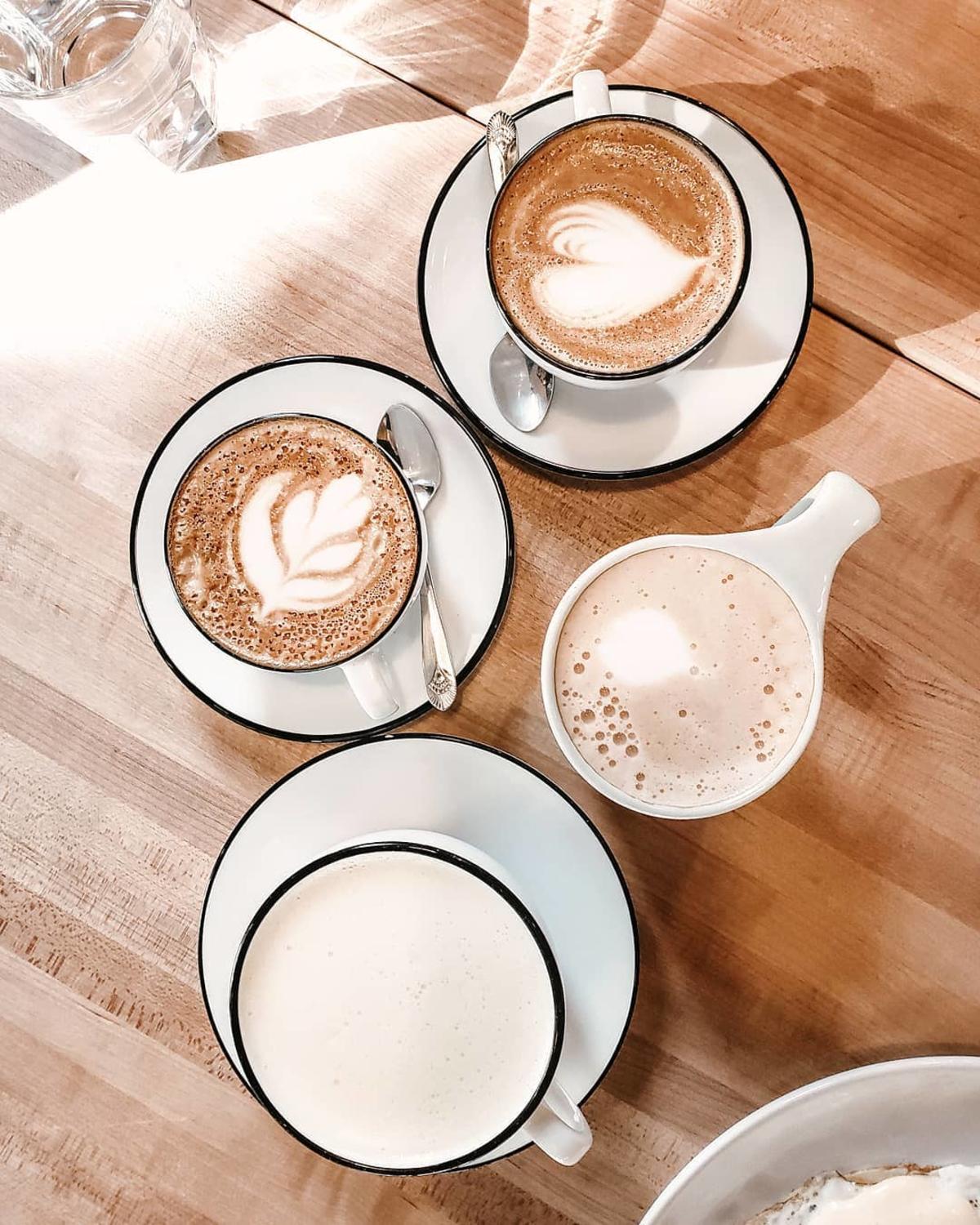 Photo Credit: @chelseyjernberg
In the Stevens Point Area, you can't miss out on the plethora of local coffee shops that are located all over the county. In downtown Stevens Point, you can find Ruby Coffee and Emy J's. Or, while stopping in Amherst you can find The Landmark. 
Learn more about the best places for coffee in our blog, Insiders Guide: Coffee Hot Spots.
27. Murals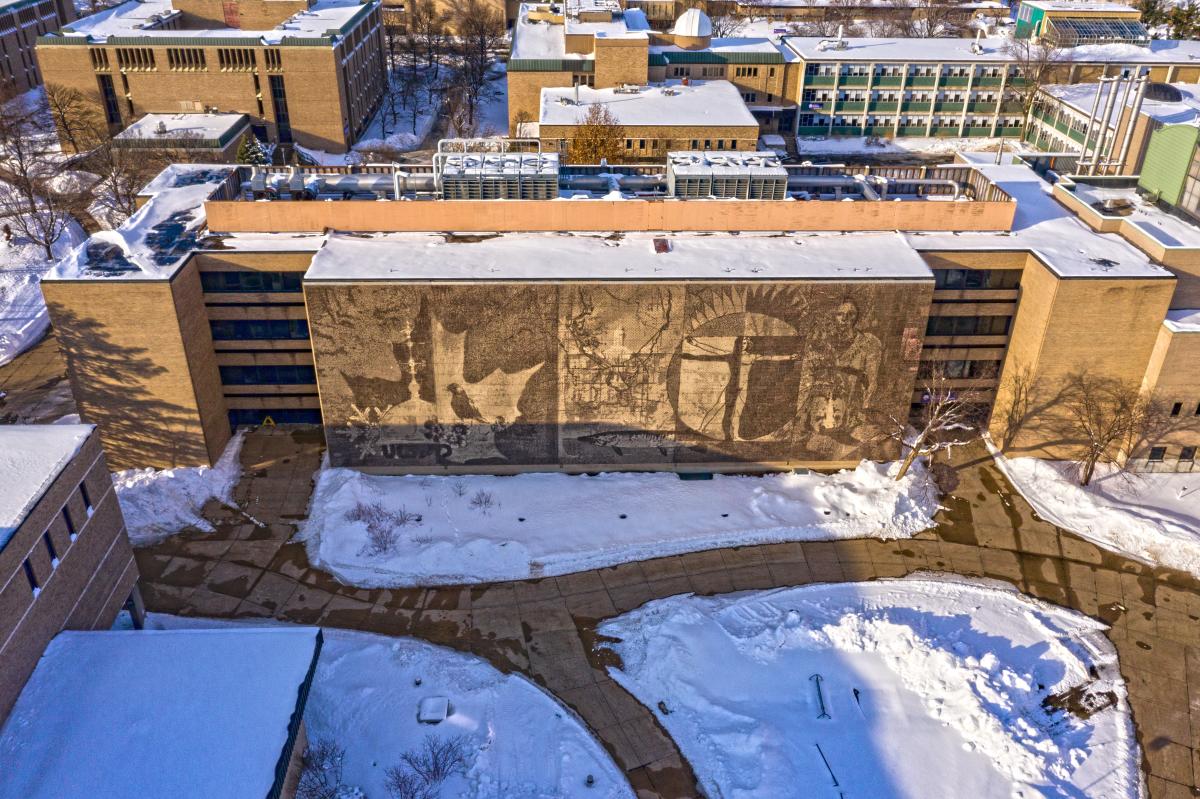 While in the Stevens Point Area, don't miss out on the local art that covers the area. Start with the murals located on the campus on UWSP. Then, head downtown and take a look at the murals that color the walls throughout. Don't miss out on the canvas trash bins that are located throughout too! 
28. Movie Theatre
Grab the popcorn, your favorite drink, and take a seat at one of the Stevens Point movie theatres this winter. For only $5, catch that new release you have been dying to see on Tuesdays at Rogers Cinema.
For Stevens Point 7, showtimes here. For Stevens Point Campus, showtimes here.
29. The Six-Fingered Woman at UWSP Noel Fine Arts Center
Head to the UWSP Noel Fine Arts Center as the Theatre and Dance Department brings 'The Six-Fingered Woman' to the live stage. See the play that was written by a current UWSP drama major about a Hollywood makeup artist who becomes entangled in a relationship. (Mature audiences only) 
For tickets to the show, here.
30. Stevens Point Diners
For a cozy, like-home atmosphere, visit a diner in the Stevens Point Area. From a tasty breakfast Rock-n-Roll Cafe or a homemade treat at Cozy Kitchen to comfort food and a delicious bloody mary at Ambrosia Pub and Grill in Amherst, you can be sure to enjoy breakfast, lunch or dinner at a diner in the Stevens Point Area!
Learn more about diners in the Stevens Point Area in our blog, A Dozen of the Stevens Point Area's Best Diners. 
31. Central Waters Brewing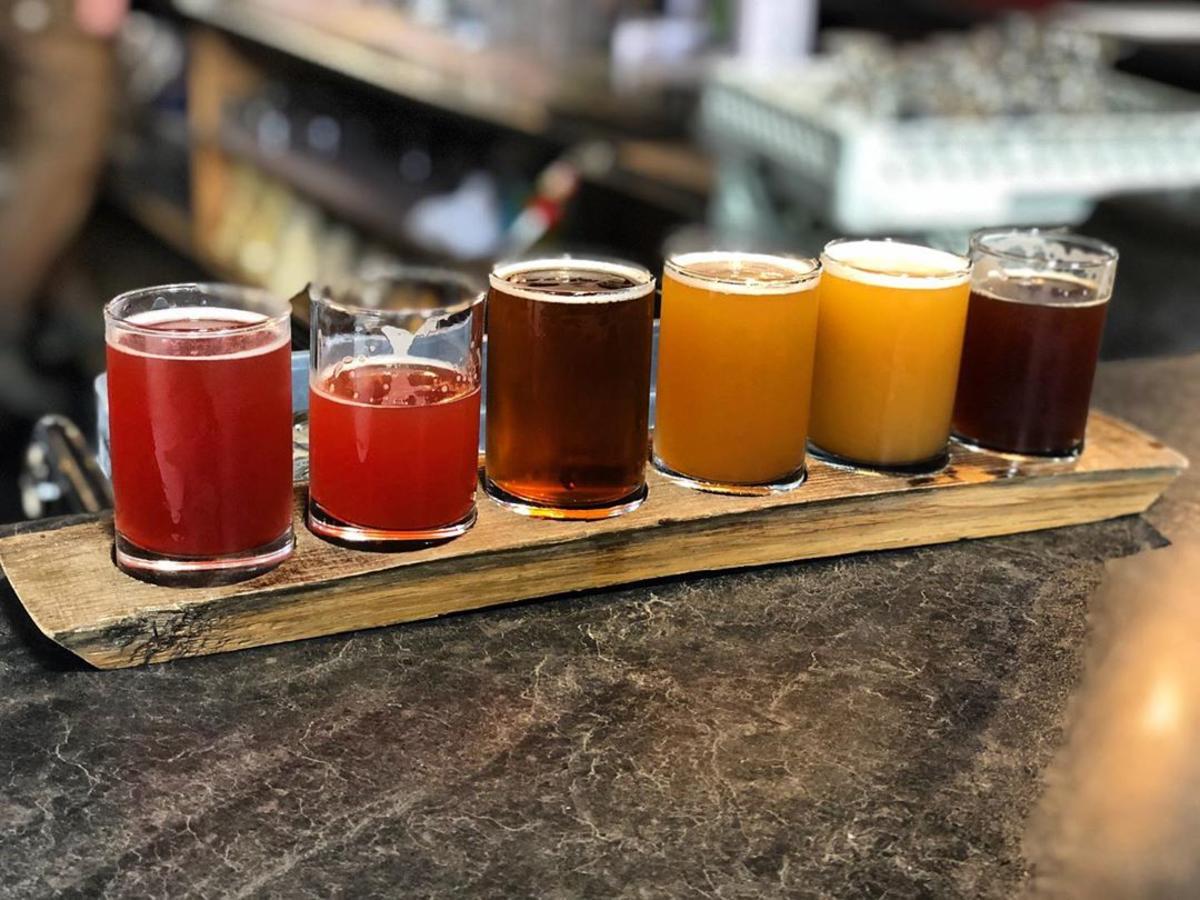 Photo Credit: @ashlieannlund
Head to an environmentally sustainable brewery in Amherst, Central Waters Brewing, and take a seat inside the rustic taproom with a cold brew in hand. Coffee lovers, don't miss the Brewhouse Coffee Stout, a stout that is infused with coffee that is specially roasted by Emy J's. Want to join a tour? Stop in Friday at 5 pm or Saturday at 3 pm. 
32. Bloody Mary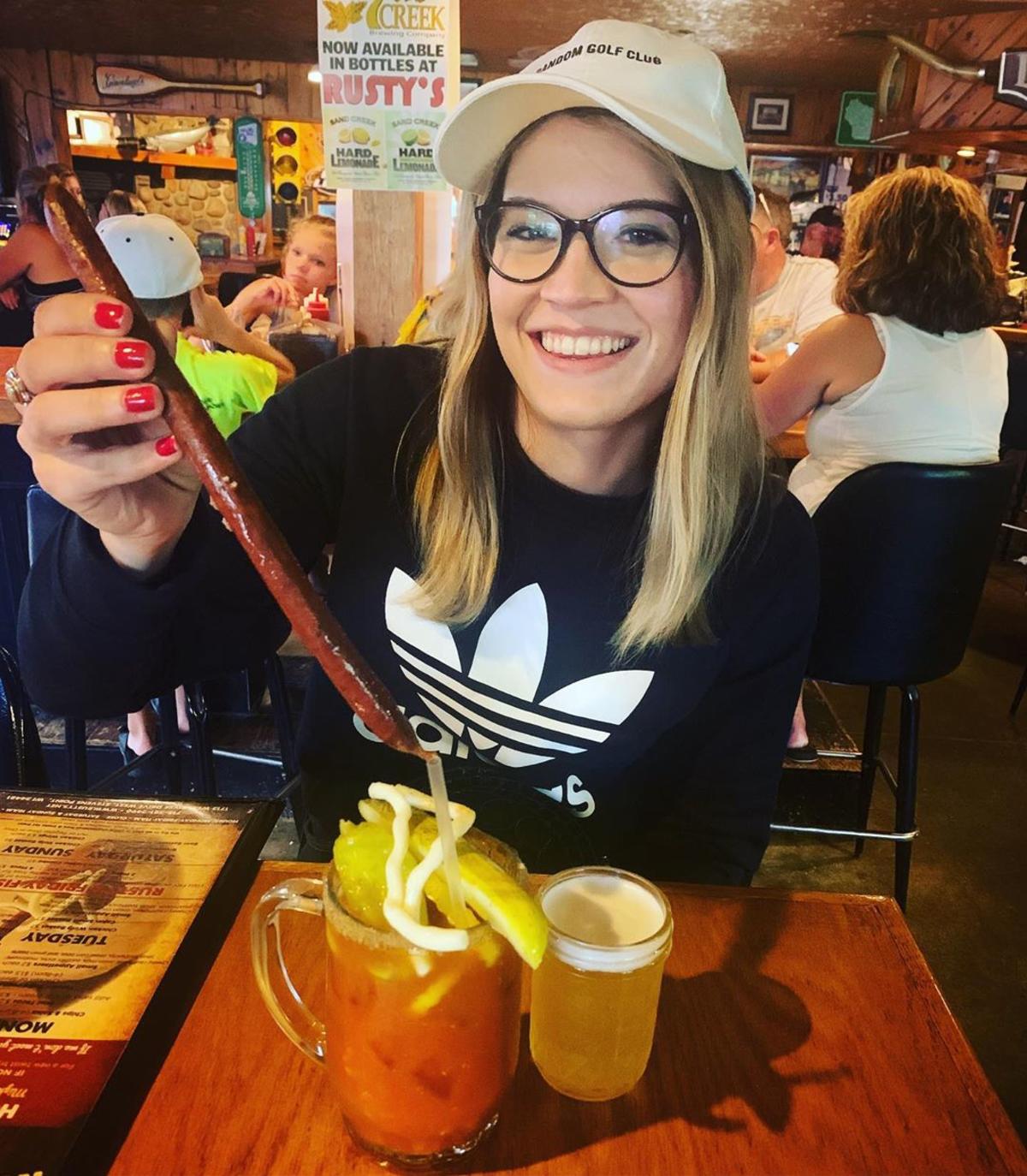 Photo Credit: @janzabelle
Stop at Rusty's Backwater Saloon for a local's favorite bloody mary that is topped with cheese and a beef stick!
On the search for your favorite while in the Stevens Point Area? Learn more in our blog, Three to Try: Bloody Marys. 
33. Galaxy Comics
Head indoors for comics, games, and more at Galaxy Comics in downtown Stevens Point. Don't miss out on the Hidden Cafe, nestled in the back of the store, for a bite to eat during or after you find your fun with games! 
34. CWACT Presents: Barefoot in the Park
At the Sentry Theatre, you can see 'Barefoot in the Park' this winter. A romantic comedy about a newlywed couple and how they approach life's challenges while adjusting to the married life! 
35. Standing Rocks Park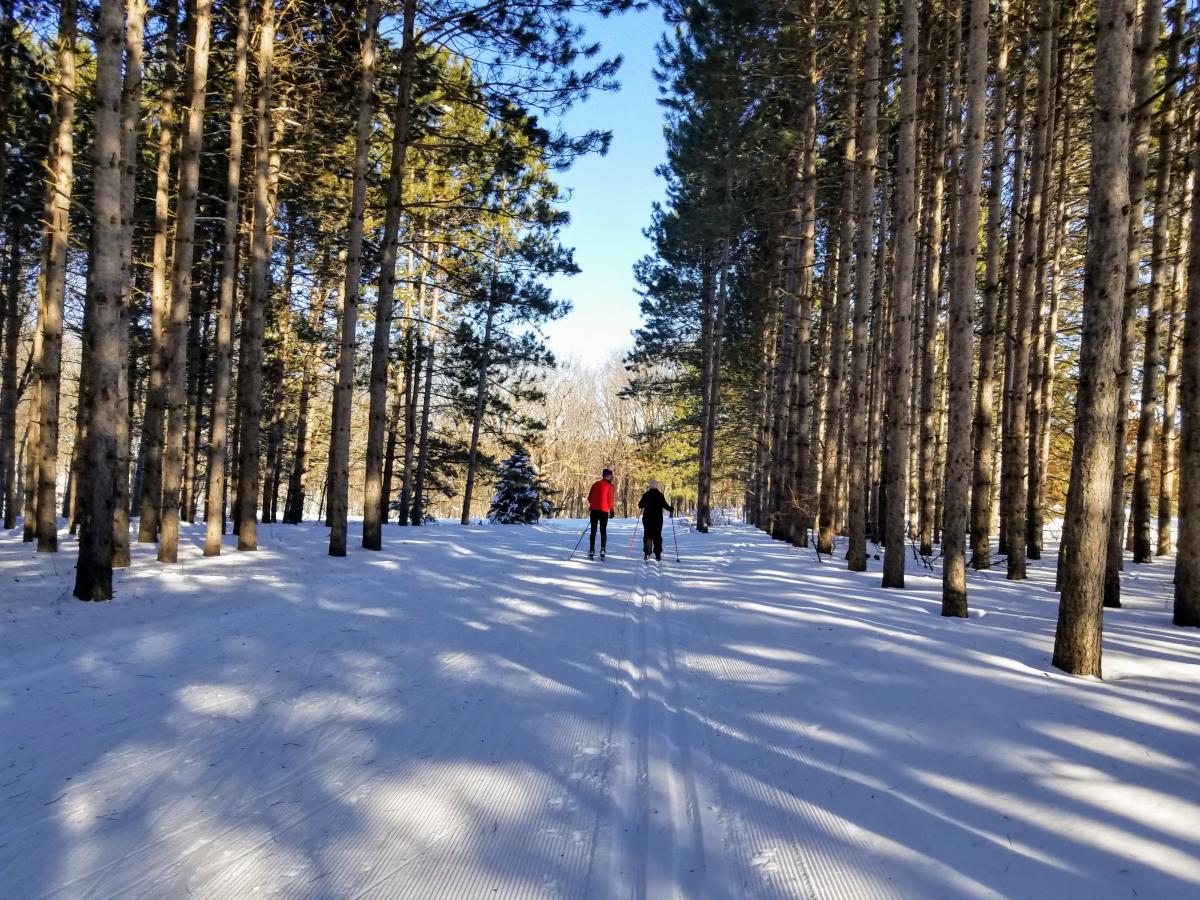 Gain a little speed this winter and enjoy cross country skiing at Standing Rocks Park. Or, head out and enjoy the fat tire and snowshoe trails throughout the park. Need rentals? The park offers rentals at the Behnke Olson Outdoor Recreation Center (BOORC).
For trail conditions, call 715-346-1433.
36. Bowling
Hit the lanes this winter in the Stevens Point Area! At Point Bowl and Skipp's Bowling you can be sure to find open bowl. Looking for something more competitive? Be sure to check out their bowling leagues offered throughout the week as well. 
37. UWSP Athletics 
Head indoors for some live-action and catch some University of Wisconsin - Stevens Point athletics. From men's and women's hockey, basketball, and wrestling to swim and dive or indoor track and field, you will be sure to find your sports fix while in the Stevens Point Area. Learn more about where and when you can catch these events with the UWSP Athletics calendar of events.
39. Mullins Cheese 
Calling all cheese lovers! Stop by Mullins Cheese for 50 varieties of fresh cheeses, a take and bake pizza and even deep-fried cheese curds! 
Looking for more cheese curds? Feltz's Dairy Farm is a local favorite with fresh, squeeky cheese curds daily! 
40. Indoor Farmers Market
All winter long you can head to the indoor farmers market at Redeemers Lutheran Church in Stevens Point. There you can find fresh fruits, veggies, produce and more! Stop by and grab fresh breakfast between 8 am and 12 pm on Saturdays!