Looking for a great place for a creative cocktail? Here are three to try when you visit Great Northern Distilling, the Stevens Point Area's first and only distillery. Head in for a tour and tasting, then take a seat at the mixology bar and enjoy a tasty cocktail and see what their true "grain to glass" process is about. 
Old Fashioned
This is a tried and true favorite that comes with a twist at Great Northern Distillery. Forward in flavor with the cherry and maple syrup, it's delicious, but as with any true cocktail spot, half the fun is how it's made! Here, expect a little sizzle! Want to know what we mean? Watch the video below of Steve making the classic for us!
https://www.youtube.com/watch?v=YAyEVafmeqc
The Great Escape
This drink screams summertime fun, with beach-themed flavors of pineapple and coconut and yogurt-washed Herbalist Gin. If you happen to visit while it's on the menu, it is definitely worth a taste.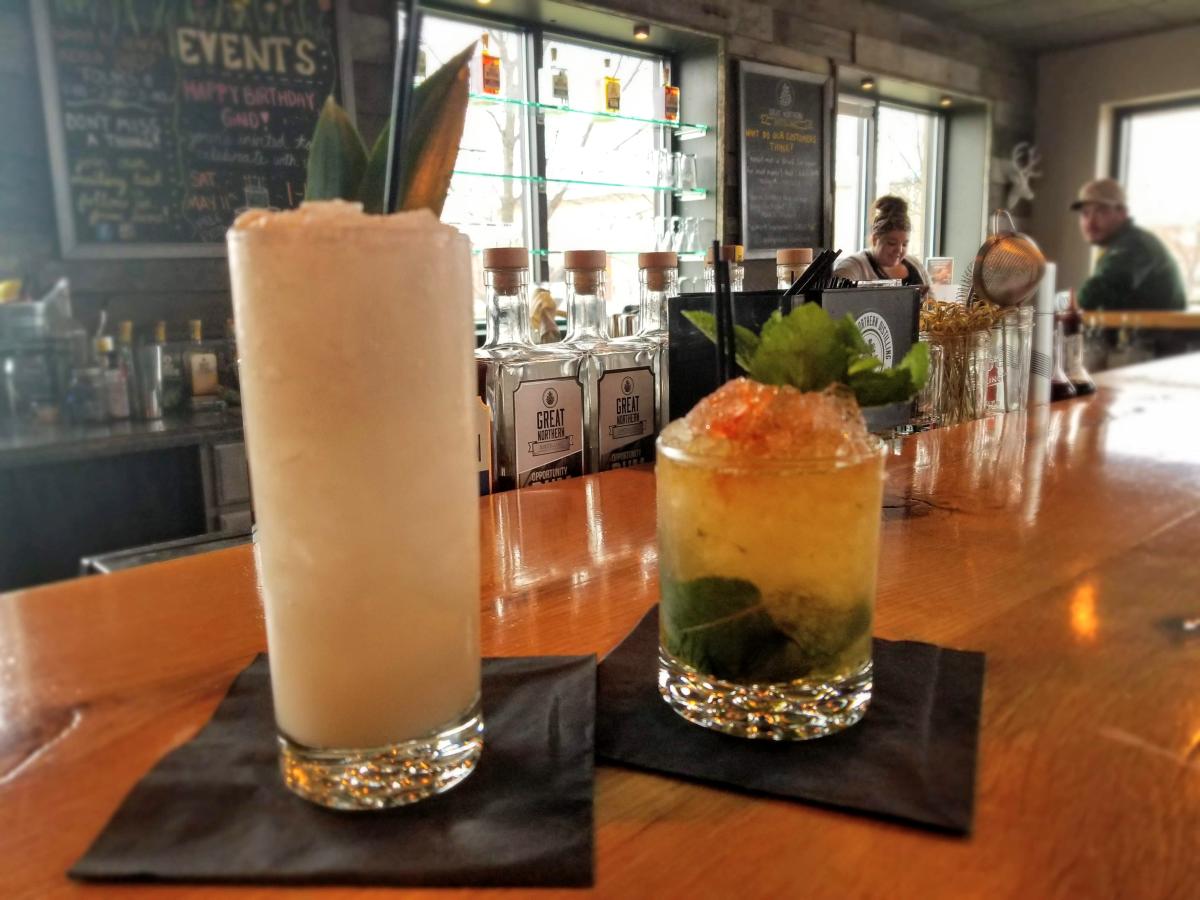 The Rumbo:
The Rumbo is a classic that isn't even on the menu, which changes frequently, but it is one of the classic drinks you can ask for off menu. Try this cocktail, then make it at home with the recipe below:
3 oz Aged Opportunity Rum (Great Northern Spirits)
1/2 2:1 Demerara Simple Syrup
6 Drops of Orange Bitters
1 Dash Angostura
6 Drops of Cherry Bark Vanilla Bitters
Want More?
Stop in for a tour of the entire process on Saturdays at 1:00 PM, 2:00PM, or 3:00PM for a signature craft cocktail and tastes of spirits they are making. Learn more about Great Northern Distillery here.