Visitors Center & Gift Shop
The Stevens Point Area Visitors Center & Gift Shop is a great resource, located in Downtown Stevens Point at 1105 Main Street, Suite A, Stevens Point, Wisconsin. We are conveniently located near the Green Circle Trail and the University of Wisconsin – Stevens Point.
The Information Center is open and provides access to information about the area, including maps (both state and local) as well as a calendar of events, brochures and menus. Need more planning assistance? Our office staff is available, Monday — Friday from 9:00 a.m. to 5:00 p.m., as well as Saturdays from 8 a.m. to 3:00 p.m.
Where to Find us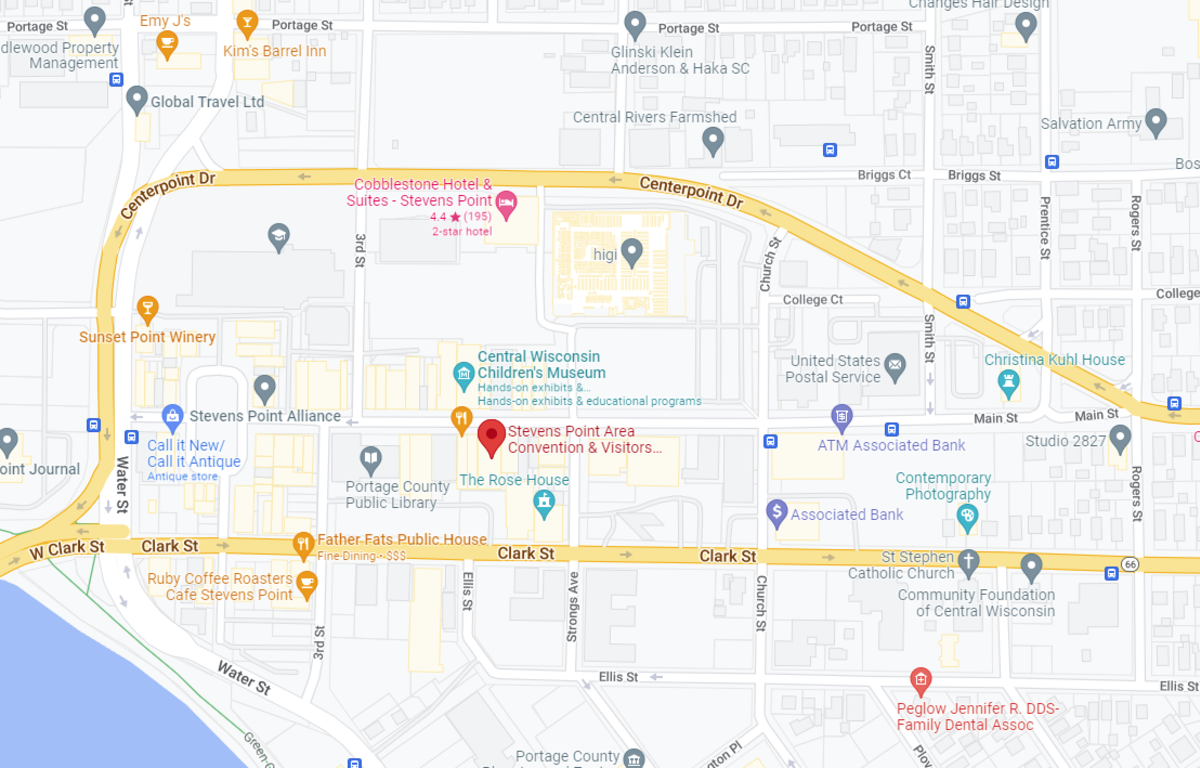 Where to Park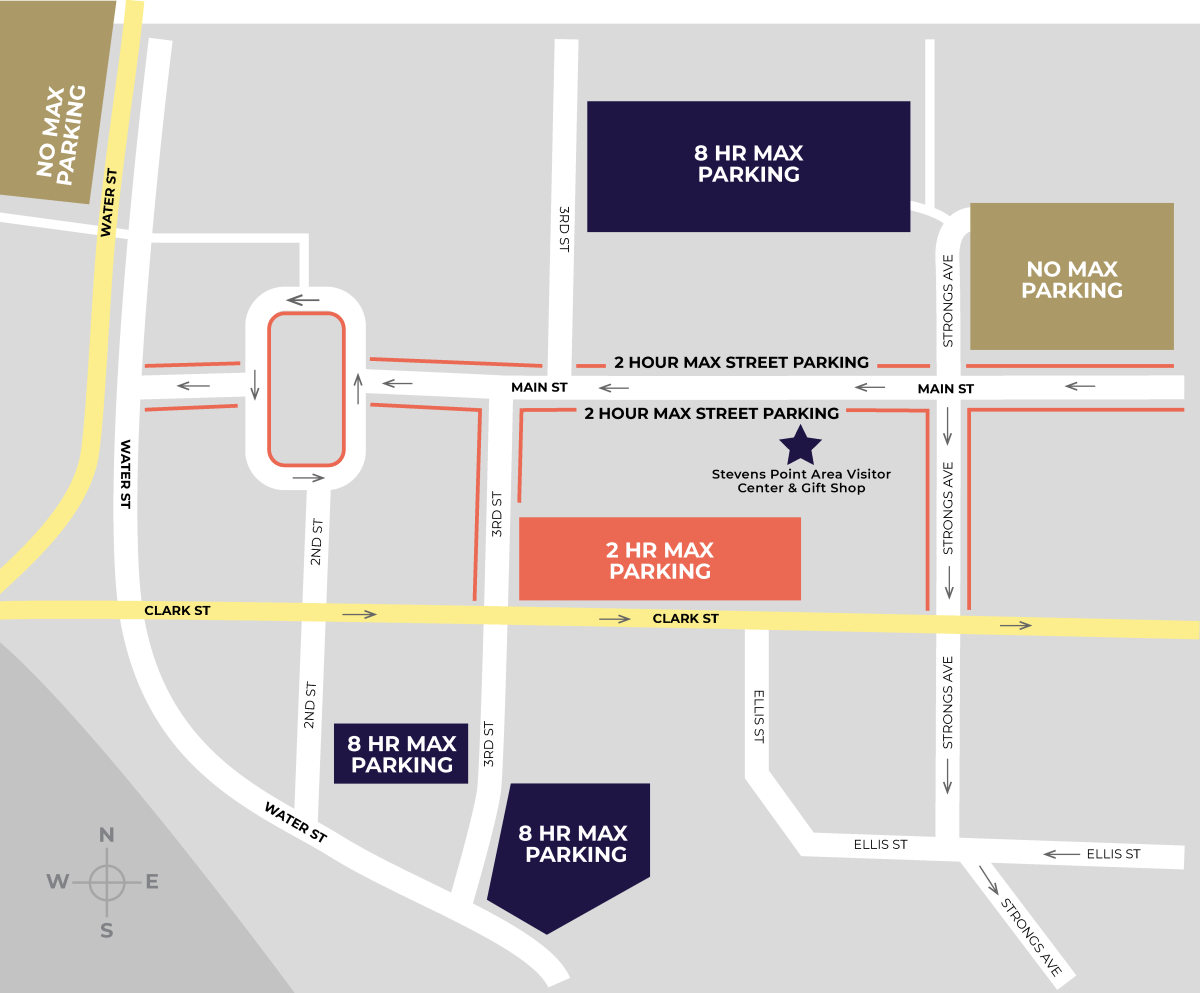 More than Maps
Our Visitors Information Center provides convenient resources, including visitor's guides, detailed maps, brochures and menus for the area as well as statewide resources. But, our services extend well beyond the printed publications. Our knowledgeable staff can assist with directions, provide recommendations on can't miss attractions and outdoor recreation, suggest restaurants to experience our local flavor, help select a place to stay whether you want a hotel with a pool, romantic bed & breakfast or quiet cabin. Bringing more than the family, for a group outing, meeting or convention, or sports event? Besides our central location, affordability, and great venues, our staff can help lighten your load. Visit the Group, Sports and Meeting sections to learn more about the services we offer.
Local Flavor in the Stevens Point Area


Explore the Central Wisconsin Craft Collective
Explore the local food movement, classic Wisconsin supper clubs and everything in between to find deliciousness in the Stevens Point Area.