Craft Collective Sweepstakes
Learn more about the Week 3 prize, for the Craft Collective Sweepstakes! From local flavor hot spots to classic Wisconsin finds, we're giving away a tasty prize package each week in the Stevens Point Area.
Want a chance to be one of the lucky weekly winners? Enter for a chance to win from November 7 to December 11 and share photos from your favorite local flavor spots in the Stevens Point Area! 
WEEK 3 PRIZE PACKAGE👇
Available to enter to win November 21 - 27, 2022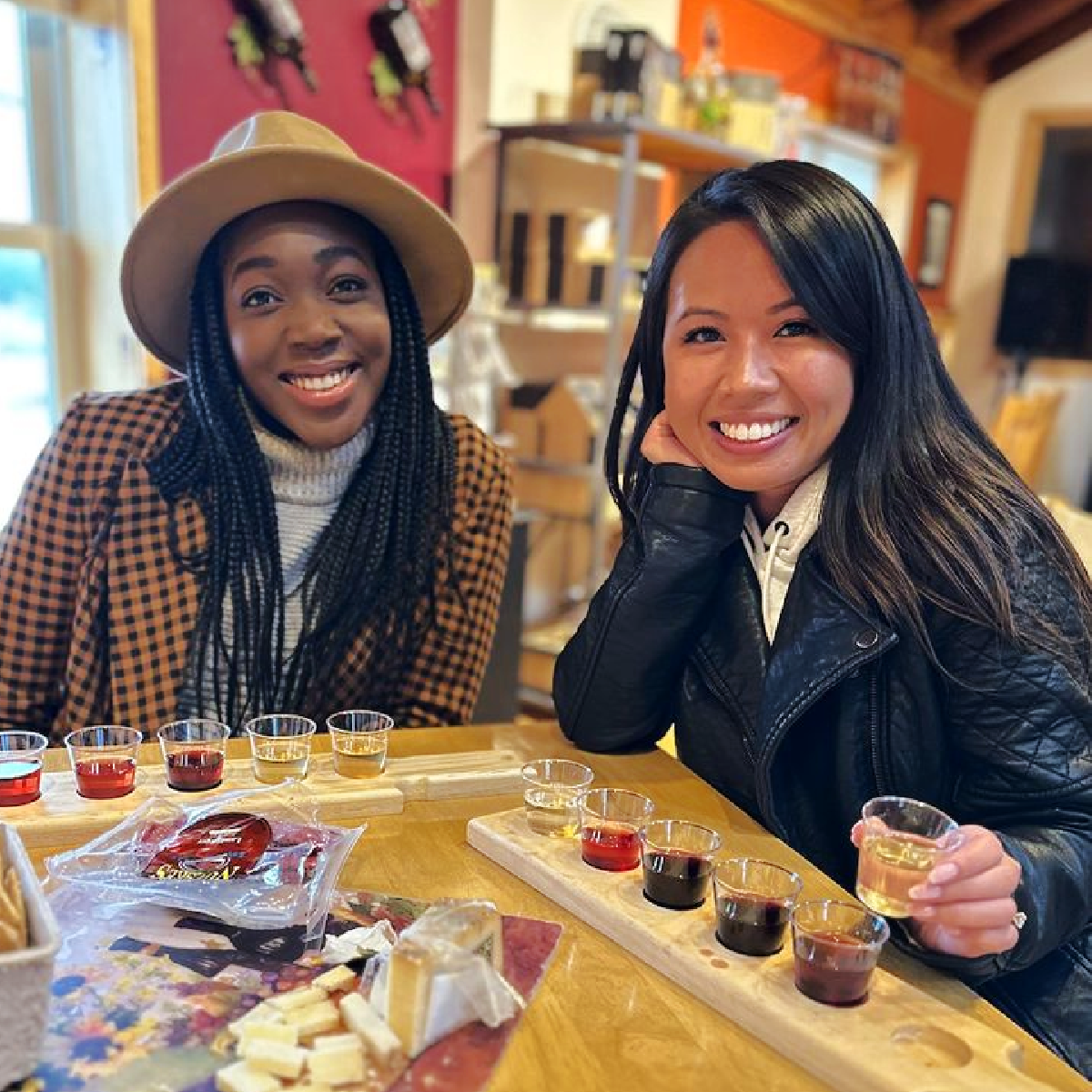 @thriftywithacompass
WEEK 3 PRIZE
By the Bottle
We've got you covered for a delicious trip, all day long. Kick off your day with a stop at Ruby Coffee – named the best coffee in Wisconsin by Food & Wine – where you'll want to try the crepes. Plan a visit to Sunset Point Winery for a wine tasting and a tour, and kick-back in the hammock chairs overlooking the Wisconsin River. Head to dine at Father Fats, for a perfect pairing meant to share. Then, order up artful cocktails from Great Northern when their new location opens!  
Prize Package includes*: Sunset Point Winery - $60 
Great Northern Distilling - $40 
Dinner at Father Fats - $75 
Ruby Coffee - $25  Gas Card - $100   *Retail value: $300
Sign up for the Central Wisconsin Craft Pass
Receive cheers-worthy deals at Stevens Point Area breweries🍺, wineries🍷, and distillery🥃 known as the Craft Collective. Then, earn rewards and unlock discounts – we'll say cheers to that!🎉 View More