Craft Collective Sweepstakes
Dig into tasty adventures featuring craft beer, wine, and spirits in the Stevens Point Area, as part of the Craft Collective Sweepstakes! From local flavor hot spots to classic Wisconsin finds, we're giving away a delicious prize package each week in the Stevens Point Area.
Want a chance to be one of the lucky weekly winners? Enter for a chance to win from October 18 to November 28 and share photos from your favorite local flavor spots in the Stevens Point Area! 
THIS WEEK'S PRIZE PACKAGE👇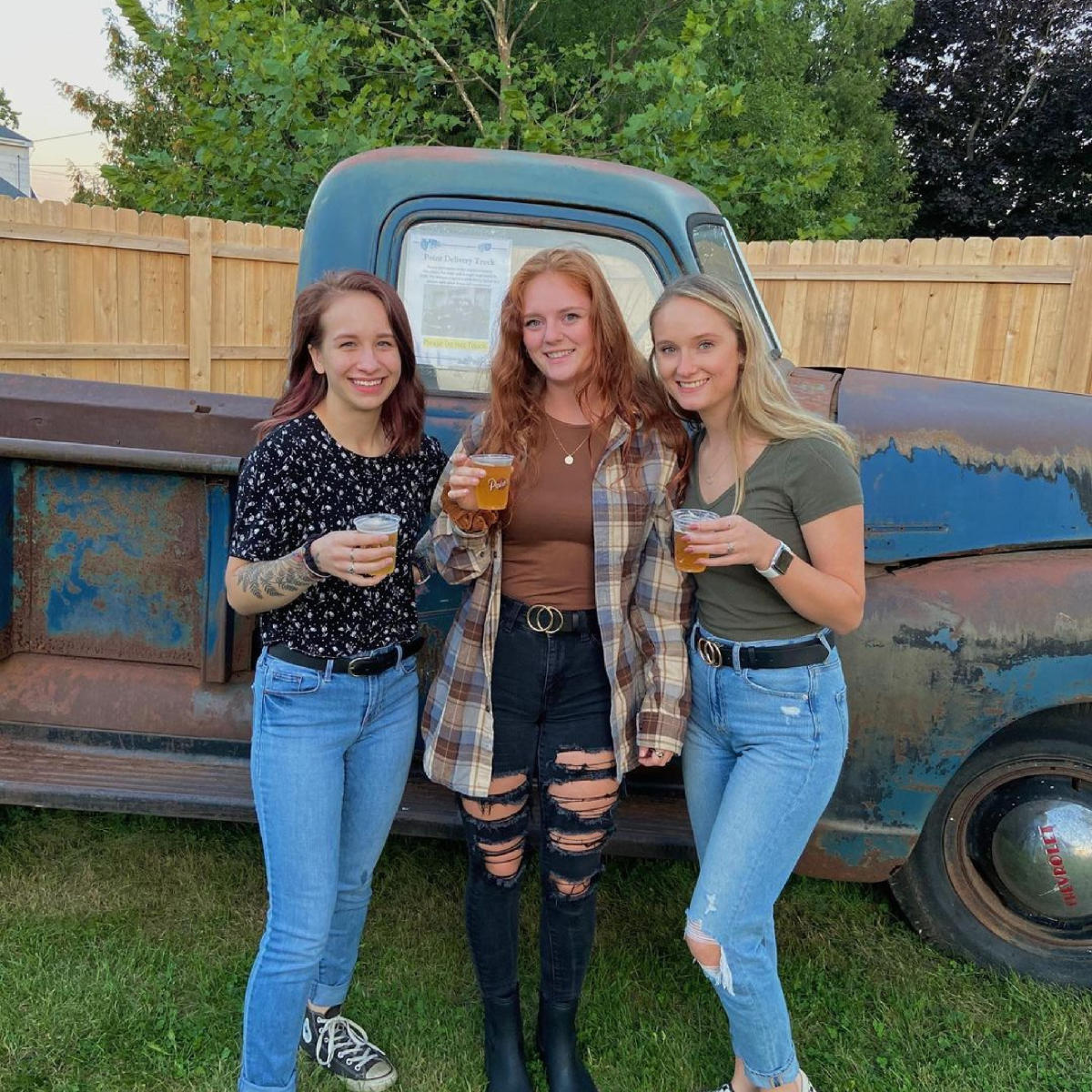 @izzyk9
WEEK 1 PRIZE
Local Flavor on Tap
Dive into local history and flavor in the Stevens Point Area. Start the day exploring Wisconsin's oldest farmers market downtown, then visit Fall Line Outfitters (did you know Point was once the Fly-Tying capitol?) and pick up tasty local treats from Agora. Venture to check out murals (new and old) including the #GrabtheGlass mural celebrating the iconic Stevens Point Brewery and grab a bite at Hilltop Pub & Grill. Then head straight to the source for a tour and a taste at Point Brewery, where you'll be set with $100 to spend as you please. Opt for swag or for tasty Point products, from soda, cider, or beer, it's up to you!
Prize Package includes*: Stevens Point Brewery - $100 Hilltop Pub & Grill - $50 Fall Line Outfitters - $25 Agora - $25   *Retail value: $200
ENTER FOR A CHANCE TO WIN👇