The Stevens Point Area has many dog-friendly patios and beer gardens so you can bring your best friend along for happy hour- or should we say yappy hour. We've compiled a list of options to enjoy craft beverages with your dog at these fido-friendly establishments in central Wisconsin.  
Header photo was taken by @berniethesheltie
Bullheads Bar Grill
Located on the Wisconsin River is Bullheads, a restaurant, and bar within Rivers Edge Campground. And luckily, you don't need to be a camper to enjoy the food & drinks. Most of the seating is outdoors making it perfect for your four-legged friend to join you for a yappy hour! Plus, if you two feel like stretching your legs you can easily walk up to the scenic riverfront.
Must try: Bloody Mary
Guu's On Main
Guu's is a popular bar & restaurant in downtown Stevens Point with a casual atmosphere. They have an extensive craft beer list with almost 40 rotating beers on tap and many refreshing mojito and mule flavors. They have a beautiful patio that was remodeled in 2020 and have welcomed dogs with open arms.
Must Try: Watermelon Mojito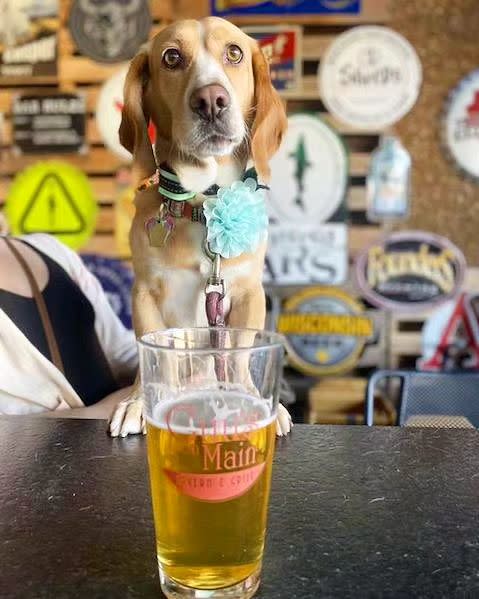 @samantha_rose58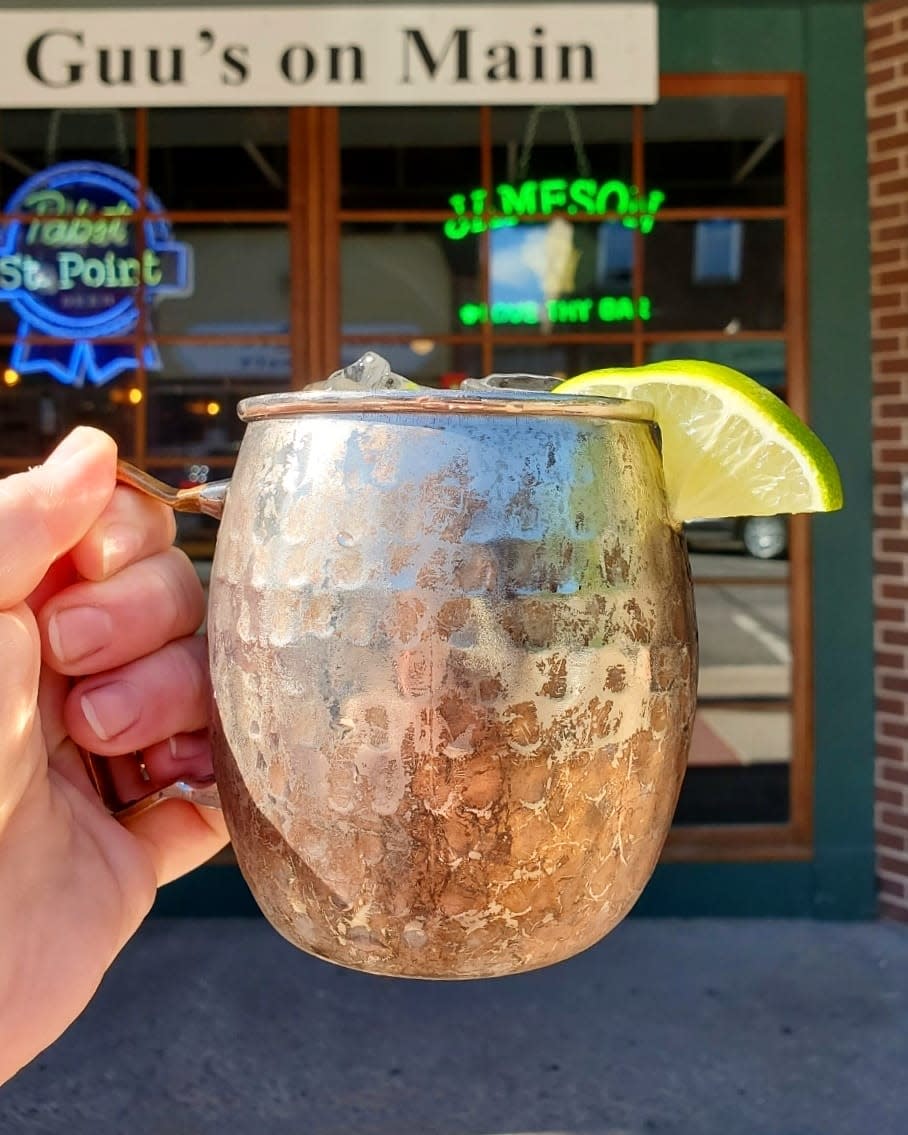 @guusonmain
Hilltop Pub & Grill
Grab a table outside with your dog, some tasty appetizers, and one of Hilltop's many refreshing drinks to be set up for an enjoyable happy hour. Hilltop has a comfortable patio with umbrellas for shade and it is a great spot to stop because of its ease of accessibility off of US-10 and I-39.
Must Try: Bloody Mary
BowWow Meow Boutique
A brand new dog boutique, BowWow Meow, opened in the Stevens Point Area with a fun twist. After renovating an old gas station, they decided to keep the cover once used for gas pumps and now use it as a patio cover. After shopping around, you can end your trip by buying both yourself and your dog a (species-appropriate) beer and sipping it on the patio. 
Must Try (human): Mud Puppy Porter (Porter by Central Waters) Must Try (dog): Tail Chaser (hints of bone)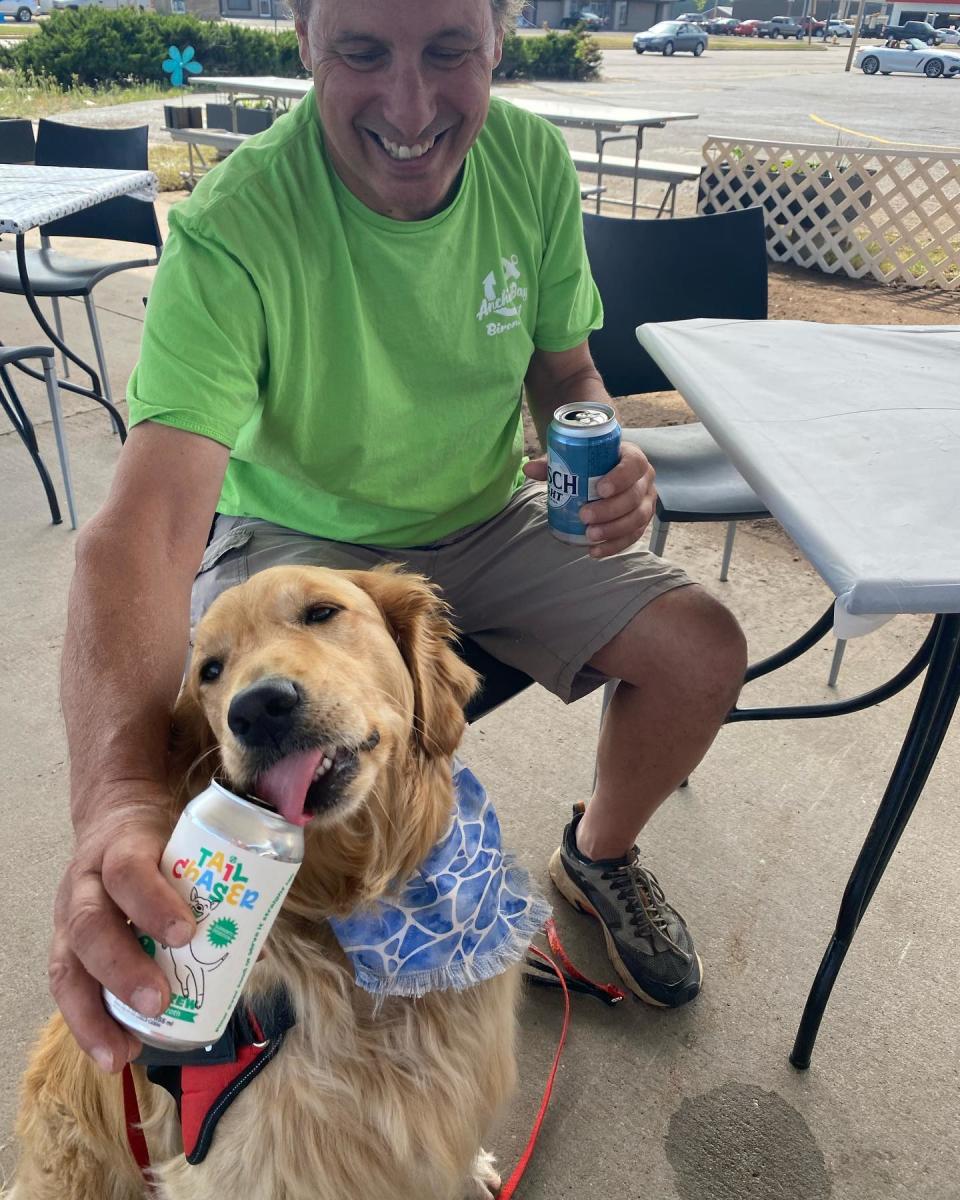 @bowwowmeowboutique
@bowwowmeowboutique
Amber Grill
Make a trip to Amber Grill and take a seat on their lovely, spacious patio. There is an outdoor bar making it ideal for humans and their dogs to spend the whole visit outside. In the summer, Amber Grill often hosts live music events so keep an eye on the events calendar for this entertainment.
Must Try: Old Fashioned
Central Waters Brewing Company
Sip on a craft beer with your pup by your side at this popular craft brewery in Amherst. Central Waters has a rustic ambiance with decorative beer barrels, globe lights surrounding picnic tables, and fire pits for chilly nights. Your dog is surely going to love the view of the countryside just outside the beer garden.
Must Try: Rift (IPA)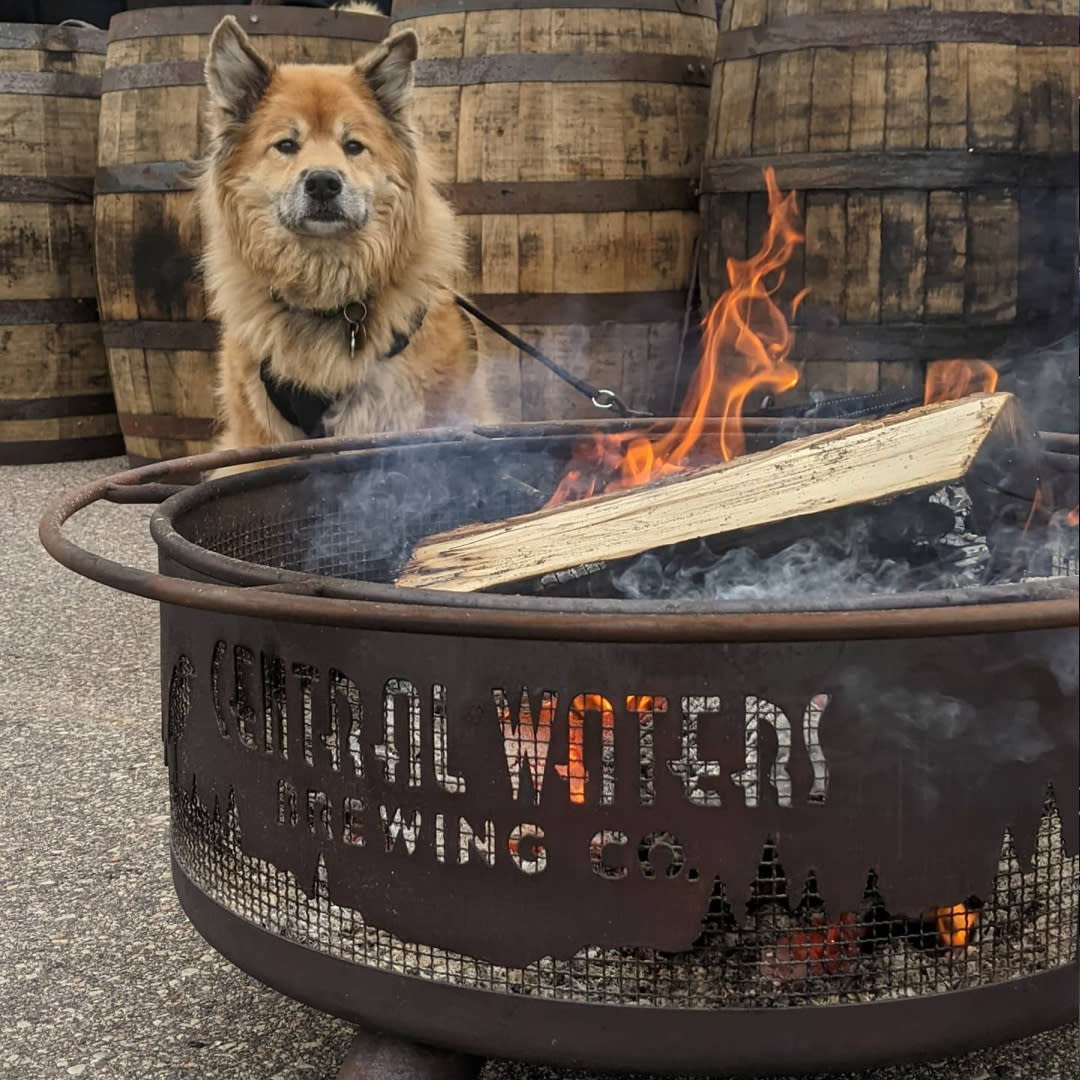 @olivepazuzu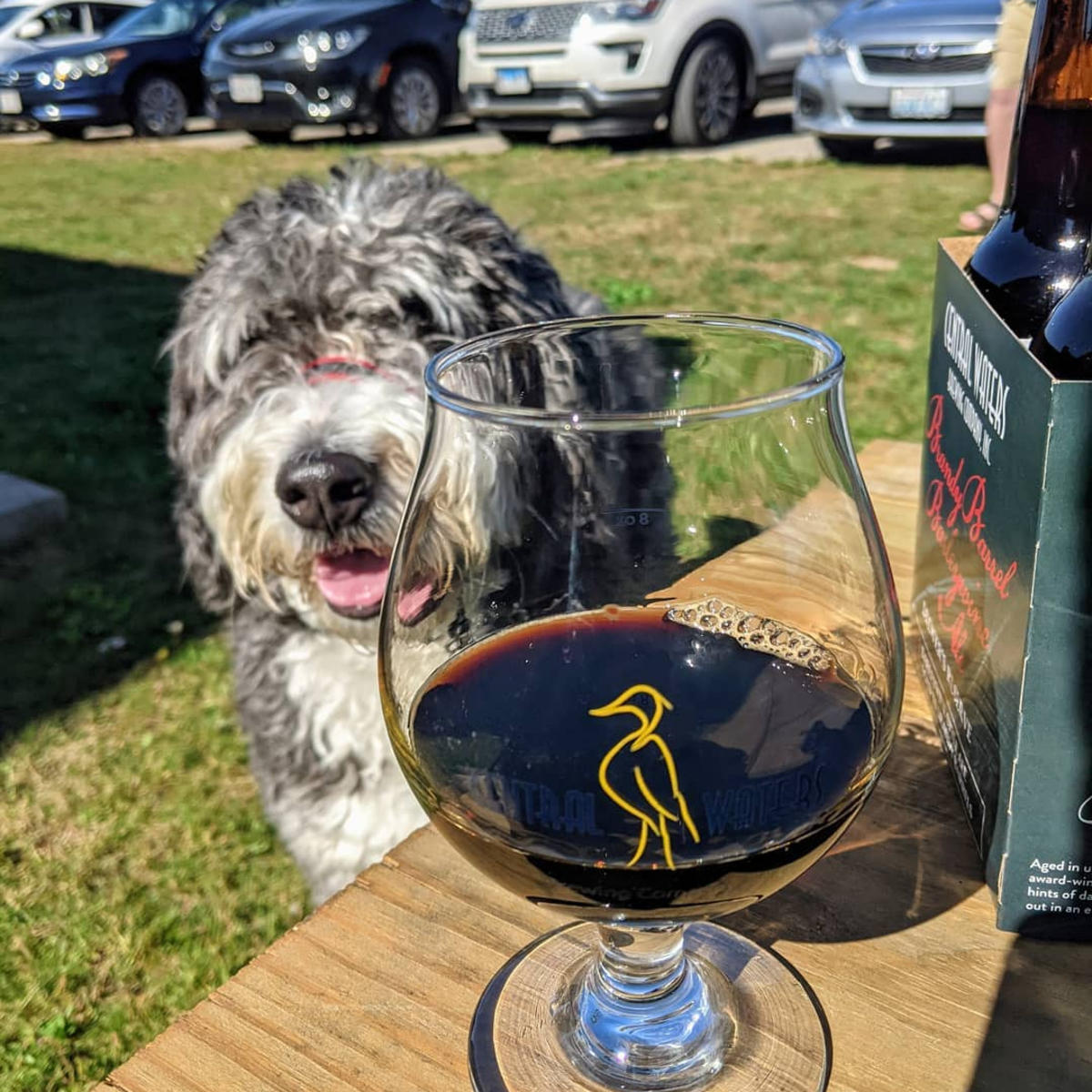 @beernedoodle
O'so Brewery
Make a trip to O'so Brewing and take a seat on their patio to enjoy local craft beer with your four-legged friend. O'so Brewing makes perfect use of space behind the Artist & Fair building by setting up tables, benches, and seasonally decorated raised garden beds to add ambiance.
Must Try: Convenient Distraction (Porter)

Stevens Point Brewery
Located just south of Downtown on Water Street, you'll find the historic Stevens Point Brewery. When the weather is pleasant (Spring-Fall) they set up a lovely beer garden next to their brewing operations. Bring your dog along while you taste all of Stevens Point Brewery's new beers and Ciderboy flavors. 
Must Try: Lake Side (Wheat Ale)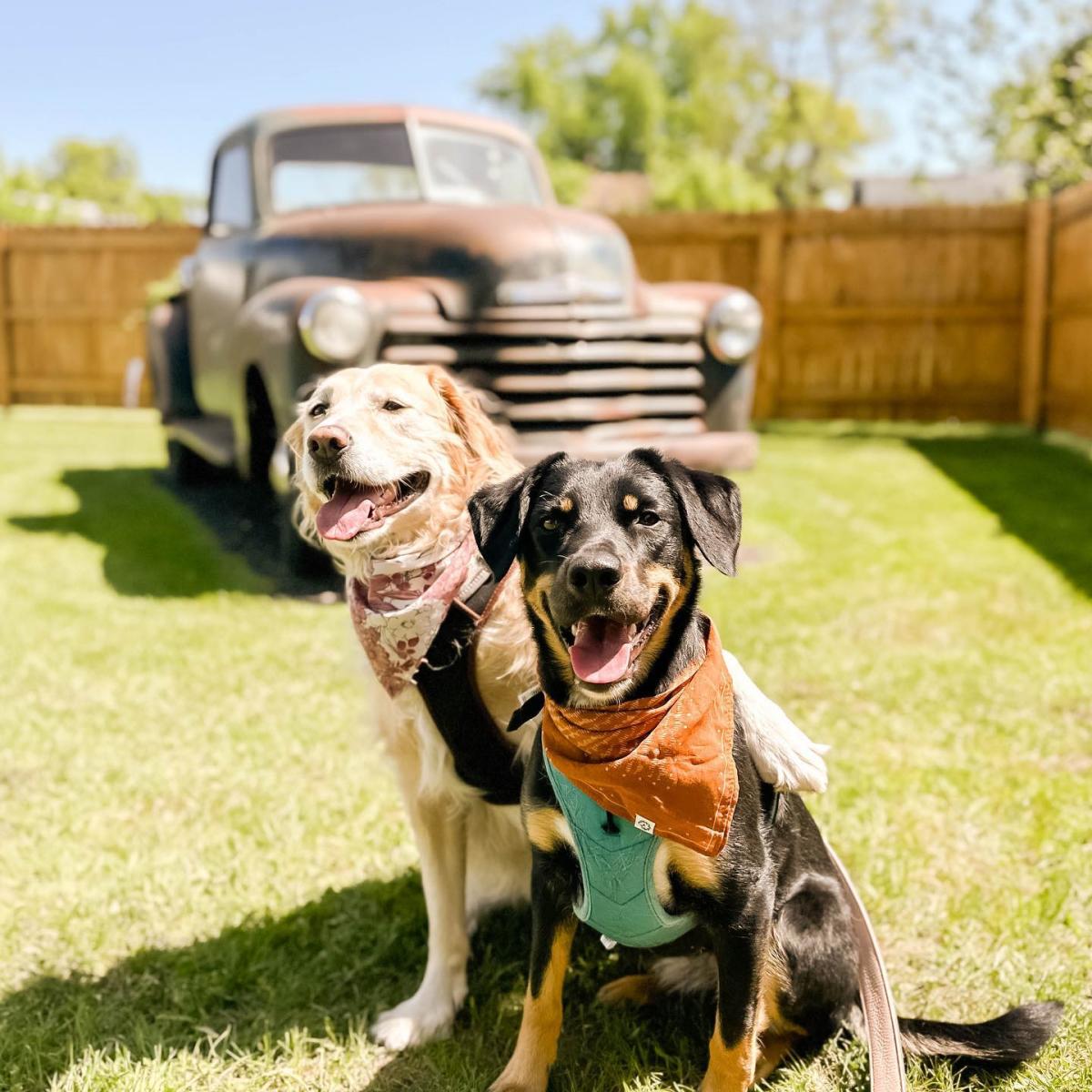 @pointbrewery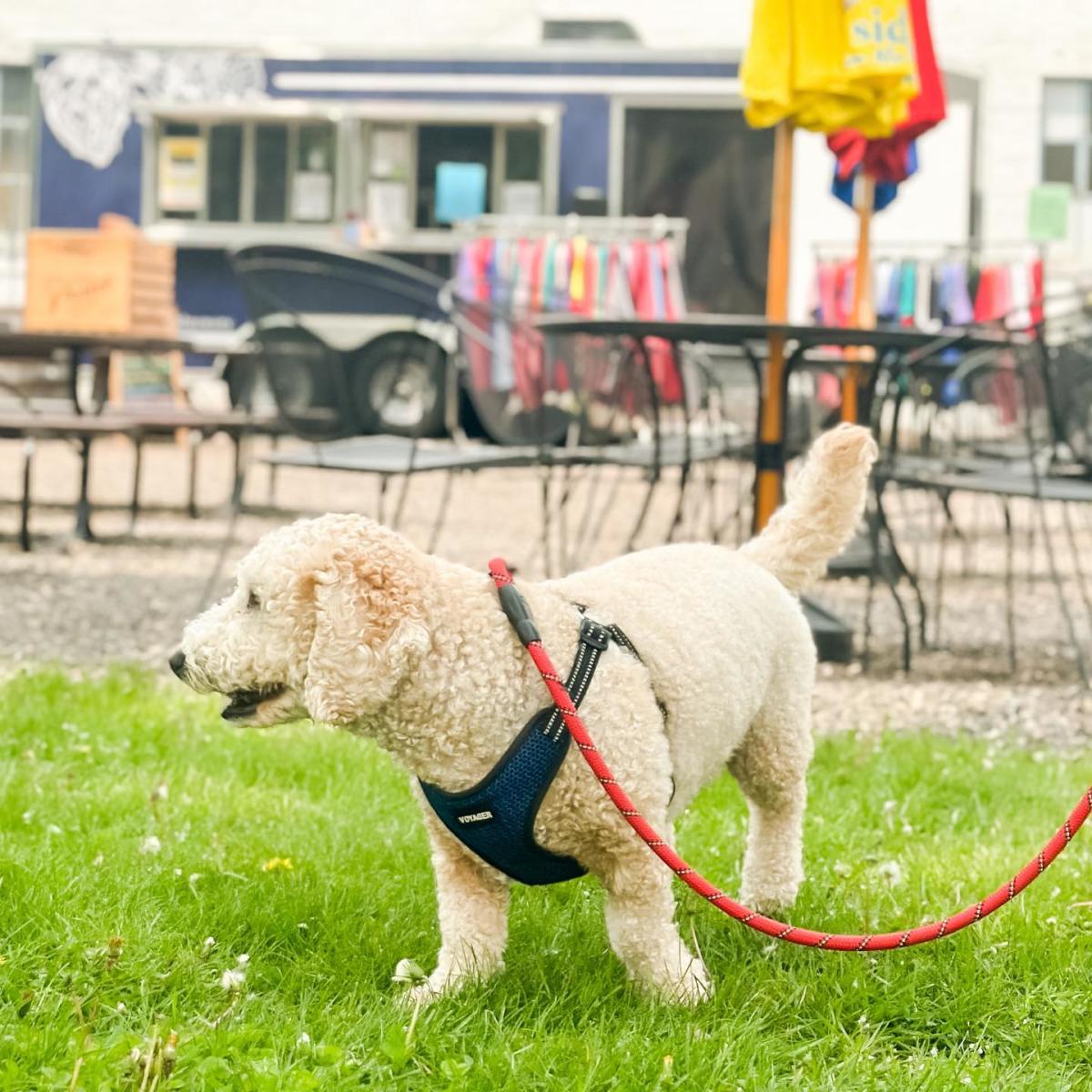 @pointbrewery
District 1 Brewery
In the summertime, District 1 sets up picnic tables right out front in the parking lot so that you can enjoy some amazing beer with your pup just outside the brewery. Often, you'll even find food trucks camped out in their parking lot so you can snack on tasty food while sipping local beer!
Must Try: Honey-Rye (Rye)
McZ's BrewPub
Don't overlook this local microbrewery in Downtown Rosholt. Grab a pint, and a pizza to enjoy sitting out on the quaint patio of McZ's Brewpub. It is a beautiful little space with an awning to block some light so that you and your pup don't overheat in the summer sun and globe lights to brighten the space at night. Make sure to check out the mural on the side of McZ's building and take a selfie with your pup!
Must Try: Finely an IPA (IPA)

Rusty's Backwater Saloon
Have a drink at a classic Northern Wisconsin bar with your dog. Rusty's has a fun atmosphere and you may know them from their locally famous Backwater Bash every spring or the perfectly balanced spicy bloody mary they serve. You can view a fun collection of chaotic lawn ornaments and project vehicles in the outdoor seating area.
Must Try: Spicy Bloody Mary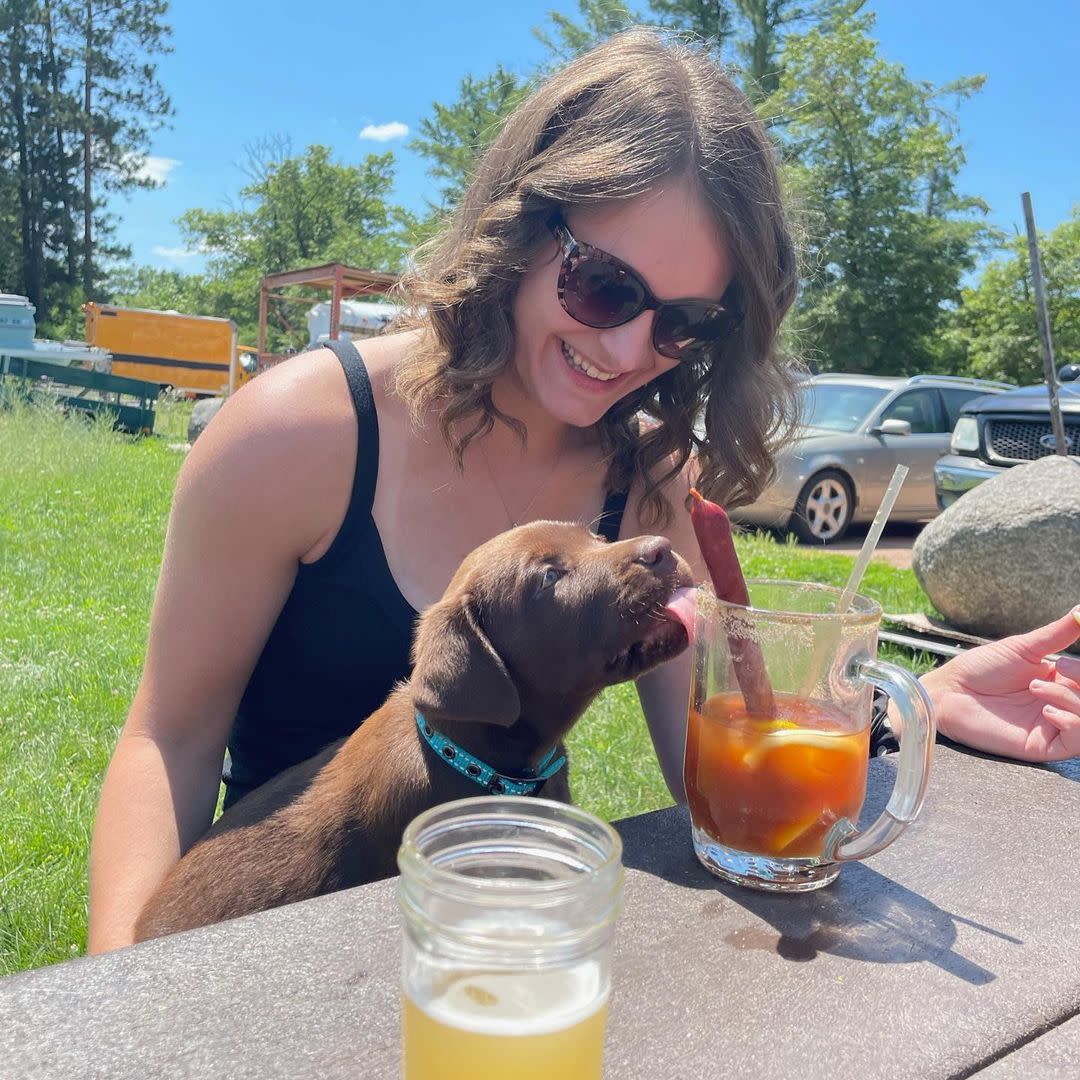 @sanken2000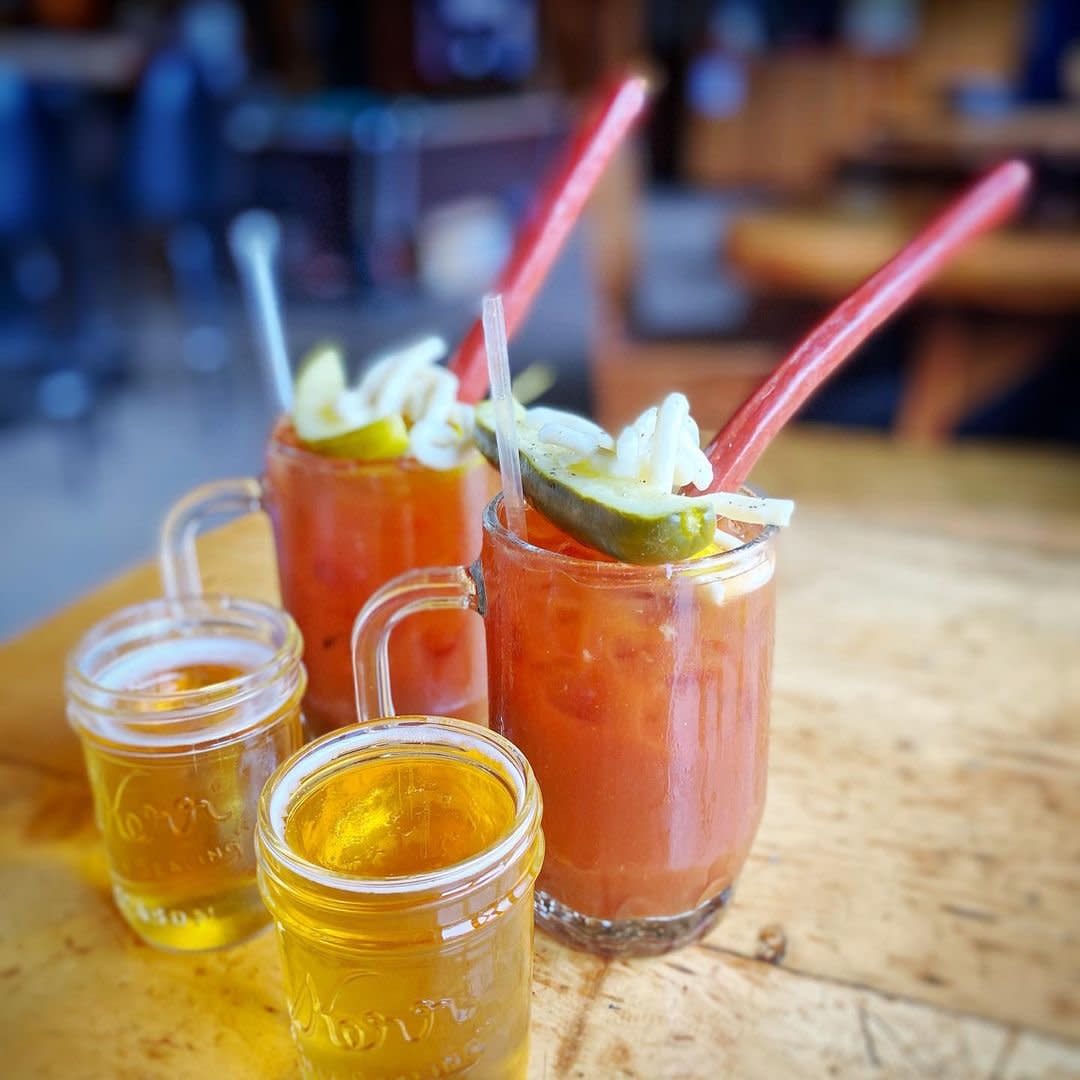 @the_bloody_travelers