Interested in how the female-centered biking group Girls on Gravel got started? Learn more about how two women came together to create the group and how they aim to bring women from all walks of life together in central Wisconsin. 
Header photo from Katy Olson of the Girls on Gravel group at the Stevens Point Sculpture Park
The Inspiration
The sense of freedom.
Riding like the wind.
Forgetting about the world.  
 
For two Stevens Point women, riding is about doing something that's good for your body and good for your soul. Seeking to empower more women on two wheels, they came together to build a female-centered biking community in central Wisconsin.
 
The feelings of independence when riding rung true for Stevens Point transplant Katy Olson. Originally from Kansas, Olson ventured north to take a summer job near Sunset Lake in central Wisconsin. After falling madly in love with the region she put down roots and has since been nestled in the Stevens Point Area.
 
Her love for biking started at a young age, but it evolved once she had children. She would ride to work with one kid in the trailer and another on the tag along. Unfortunately, biking hit the brakes around 2016 when she suffered a bad fall. "I was really scared to get back on a bike," Olson said. Encouraging her to get back into biking, a friend suggested riding to Waupaca. "I thought, okay, I could probably do that." They rode over 40 miles that day.
 
"Look how far you can go and what you can see better from a bike!" The sense of accomplishment gave Olson the push to get back into riding and it then became clear, she wanted to ride more.
 
For Kim Basala, biking runs thick in her blood. Moving to the area over 20 years ago, and even choosing her home due to its proximity to the Green Circle Trail, Basala hasn't known anything other than biking. Starting off as a child, she would watch her family compete in biking races where she then joined in on the tradition at just 7 years old. Continuing to ride today, Basala began to think of ways to bring women together within the biking community in central Wisconsin.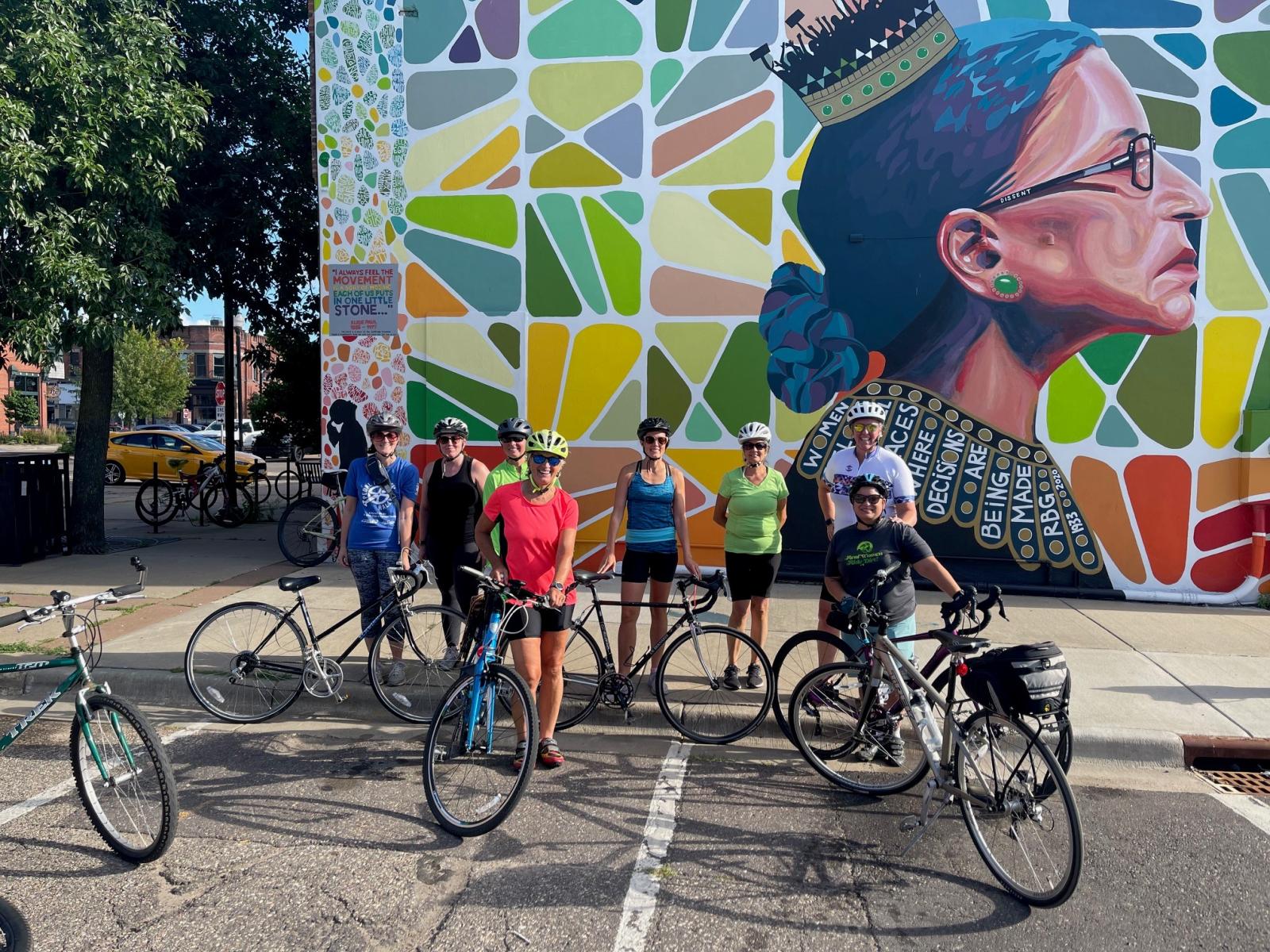 Photo from Katy Olson
What is Girls on Gravel?
That's where the idea for Girls on Gravel, a micro Girls Gone Gravel group, sparked a conversation. Teaming up, Basala and Olson began to envision a group that welcomed women from all walks of life, wasn't too fast paced, and allowed different opportunities to ride.
 
"It's about women coming together," said Olson.
 
After bouncing the idea around, Girls on Gravel took shape in the spring of 2022 in the Stevens Point Area. Immediately, they began building a network to support their goals – working with places like the Point Area Bicycle Service in downtown Stevens Point who have been great supporters.
 
"You don't have to ride 20 miles an hour. You don't need to wear bike shorts. You don't have to ride for hours on end," said Olson. It's simply a place to talk, laugh, share a drink or two, and of course - bike. What may have started as a group to ride with, has since turned into a close-knit community.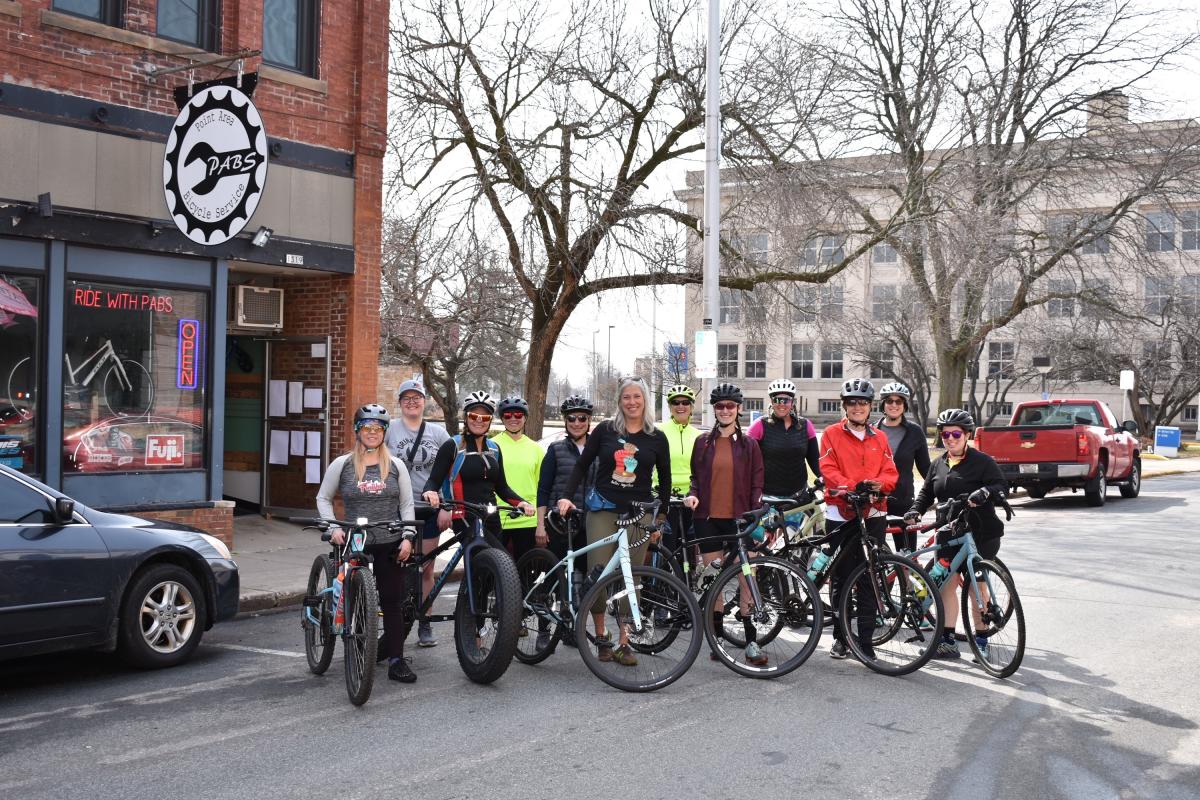 Photo from Katy Olson
The Community of Women
 
"Girls on Gravel has been one of my favorite groups I've ever been a part of," Basala said, noting that for most people in the group, Thursday nights are their favorite nights. "The group extends so far beyond the two wheels we're riding."
 
Being around other women, no matter the age or background, is one of the things that makes the group the community that it is. In the group, there are people that are fresh out of college and others who are in their 60s coming together and encouraging one another.
 
"The consistency of us being together is beautiful," said Olson.
 
Moving forward, they have hopes for the group to continue to grow naturally and offer experiences for women, whether it's training for races, planning trips, or just experiencing new ways to ride. There is a market for women in the biking world and Girls on Gravel wants to keep empowering all riders.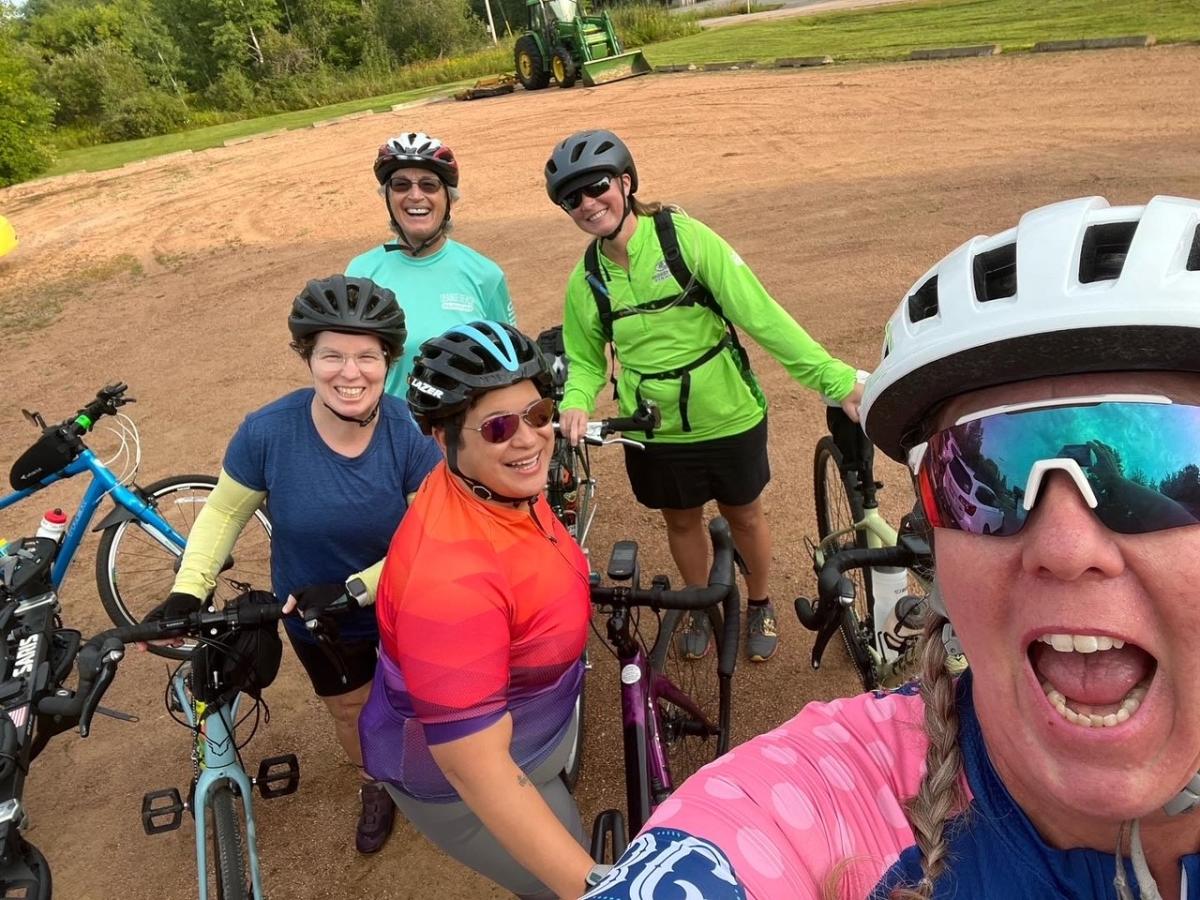 Photo from Katy Olson
Get Involved
 
Looking for a reason to get started? Start for the joy of it. Take it from Katy Olson, who says, "I get so many bugs in my teeth because I'm grinning ear to ear when I'm on my bicycle." Whether you live in central Wisconsin or are just looking to visit, you can get connected with Girls on Gravel through their Facebook page. The group consistently meets once a week.

 
Where to Get Out & Ride in central Wisconsin
 
Not sure where to start? Here are our top three recommendations with a variety of ways to ride. Don't stop there though, find more about biking in the Stevens Point Area to find your perfect ride today.
 

Want more?
 
Discover more places to bike in the Stevens Point Area and more spots for outdoor adventure. Be sure to tag your photos with #StevensPointArea and include @StevensPointArea on your Instagram photos for a chance to be featured!