Plan a trip on the water with our Paddle Guide, exploring the best spots to canoe and kayak in the Stevens Point Area. This time we're featuring the upper Plover River ending at Jordan County Park. In each guide, you'll find details on what to expect, where to put-in and take-out, along with mileage and estimated time. All that's left to do is head out! 
Paddle Guide: Upper Plover River
By Timothy Bauer of Milespaddled.com  
Trip Details
The Plover River is narrow and meandering, engaging and intimate. It's endowed with wildlife and has a mostly undeveloped landscape. It's lined by pine trees and blessed with crystal clear water with a sand-gravel bottom. It has a good current and generally reliable water levels. Oh, and did we mention it has boulder gardens galore and lots of luscious riffles? What's there not to love about the Plover?
 
Skill Level: Beginner
Class Difficulty: Quiet water with some riffles and two Class I rapids ledges
Put-In/Take-Out: 8500 Jordan Rd., Stevens Point, WI 54482
Time Needed: 3-4 hours
Miles Paddled: 8 miles
 

Trip Description
Park one car at the Jordan Park east parking lot situated off Hwy Y. Travel north on Hwy Y to Bentley Road, turn right on Bentley Road, park, and unload along Bentley Road where the road intersects with the Plover River on the right. During this nearly 8-mile quiet journey, abundant wildlife may be revealed. This stretch of the river generally has a slow-moving current, but be careful of the site of the former Christensen's dam and in the somewhat rocky stretch just downstream. This is a magnificent little trip that offers a lot of diversity and will inspire paddlers to come back for more.
 
Note: There is a lot more Plover River upstream of Shantytown Road – including some of its most scenic segments – but those all fall within the whereabouts of Marathon County, not Portage County.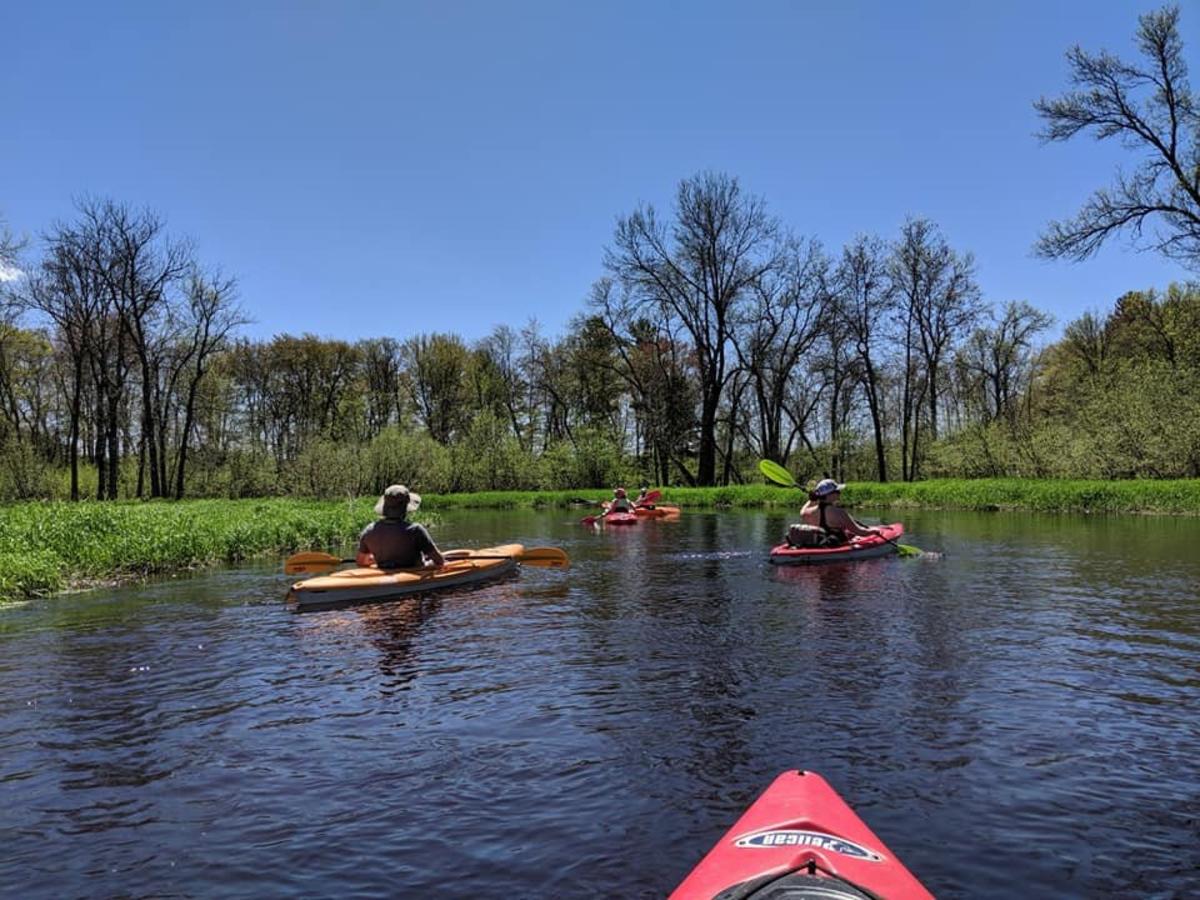 Photo Credit: Jared Hoerter
Want More?
Find more fun on the water in the Stevens Point Area - from paddling to swimming and fishing to boating - and learn more about MilesPaddled. Then, plan your own trip in the Stevens Point Area with the Pedal, Paddle & Hike Guide (view online), or order a copy by mail.