Looking for some delicious Ice Cream in the Stevens Point Area? From soft serve to hard serve, we've narrowed it down to three must-try spots where you're sure to find something tasty!
Header photo by @imtherealmccoyxo
Belts'
Belts' Soft Serve is best known for being the 'Home of the Large Cone'. They are also known for their flurries made with homemade ingredients which is why there are always people lined up outside waiting to get their favorite treat. From the flavor of the day to cones and flurries, you should be sure to find something you love at Belts!
Where to find it: 2140 Division St, Stevens Point   Must-try: PB Mudlslide flurry includes PB cups, cookies & cream, and hot fudge! (Be sure to bring cash as they don't accept cards).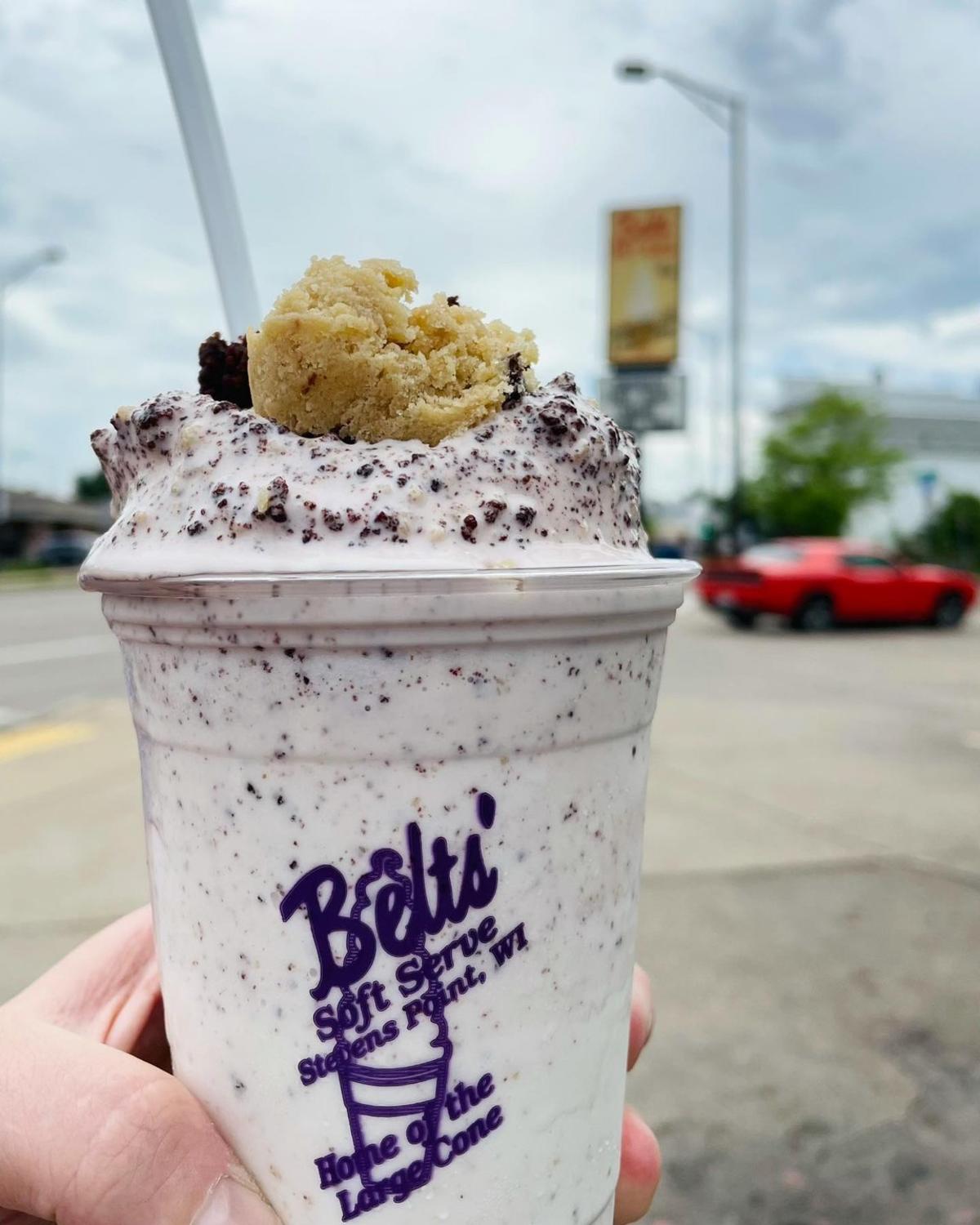 Photo Credit: @itsbcimjbrandl
King Cone
King Cone has over 100 flavors and is the only place in the area to find locally made hard-serve ice cream. Inside, you will find 40 flavors that rotate in the case, and can be sure to find one you love. They have two locations, one in Plover and the other in Amherst. One featured item is their King Sampler where you can sample 4 different flavors of ice cream!
Where to find it: 2534 Post Rd, Plover                                  445 Wilson St, Amherst   Must-try: Try their award winning ice cream flavor Blueberry 'Yes Please' Cake, which includes cheesecake ice cream with blueberry and graham crust!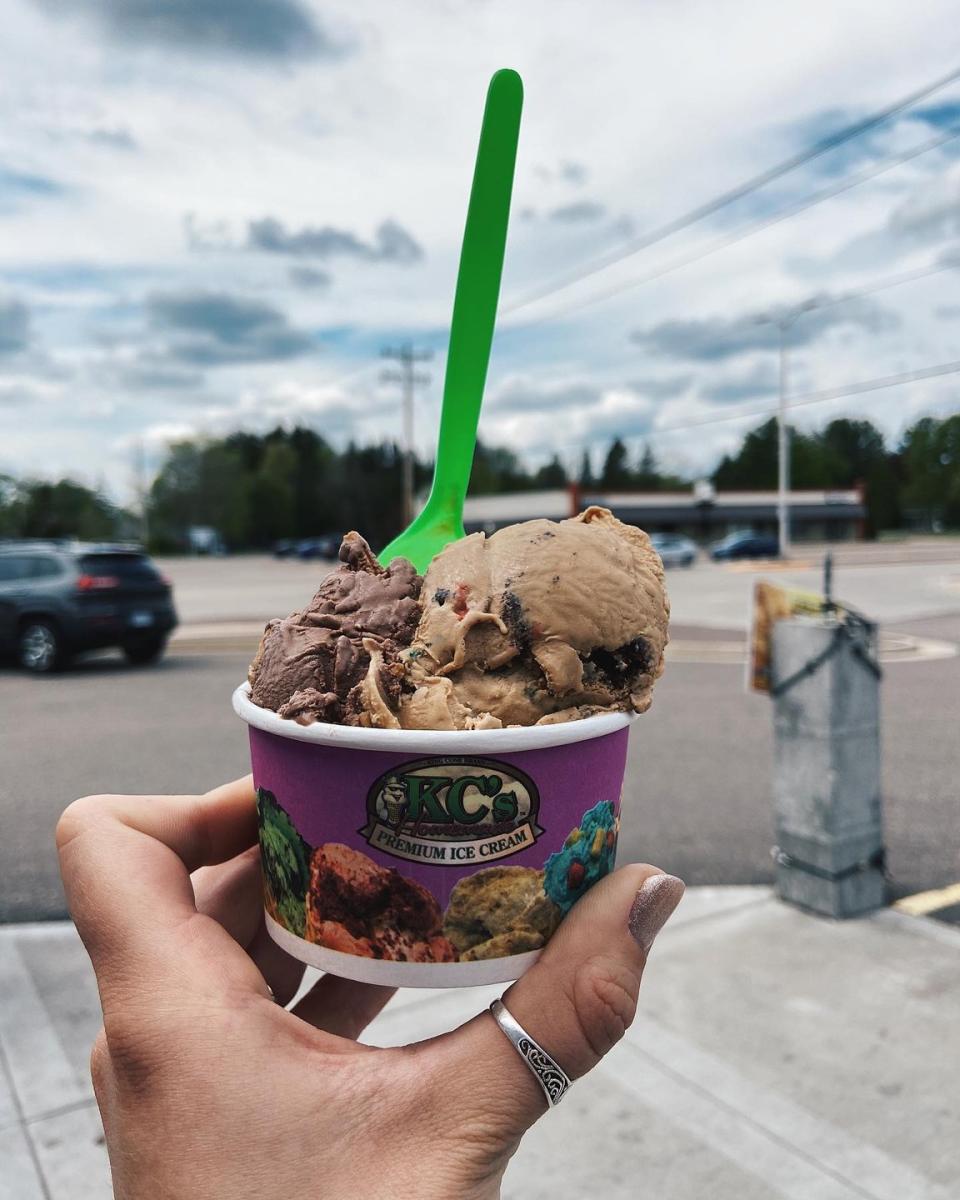 Photo Credit: @mariah_eats
Carl D's
Carl D's is best known for their soft-serve ice cream. They have a large assortment of goodies that you can blend in including brownies, cookie dough, puppy chow, cookies, candies, fruit, cereal, and more.  Along with ice cream, they also have smoothies, slushies, pretzels, chili, and popcorn so you can be sure to find something delicious!
Where to find it: 1232 Park St, Stevens Point   Must-try: If you're a lover of sweets be sure to try their #16 flurry which includes cookie dough, PB cups, and brownie!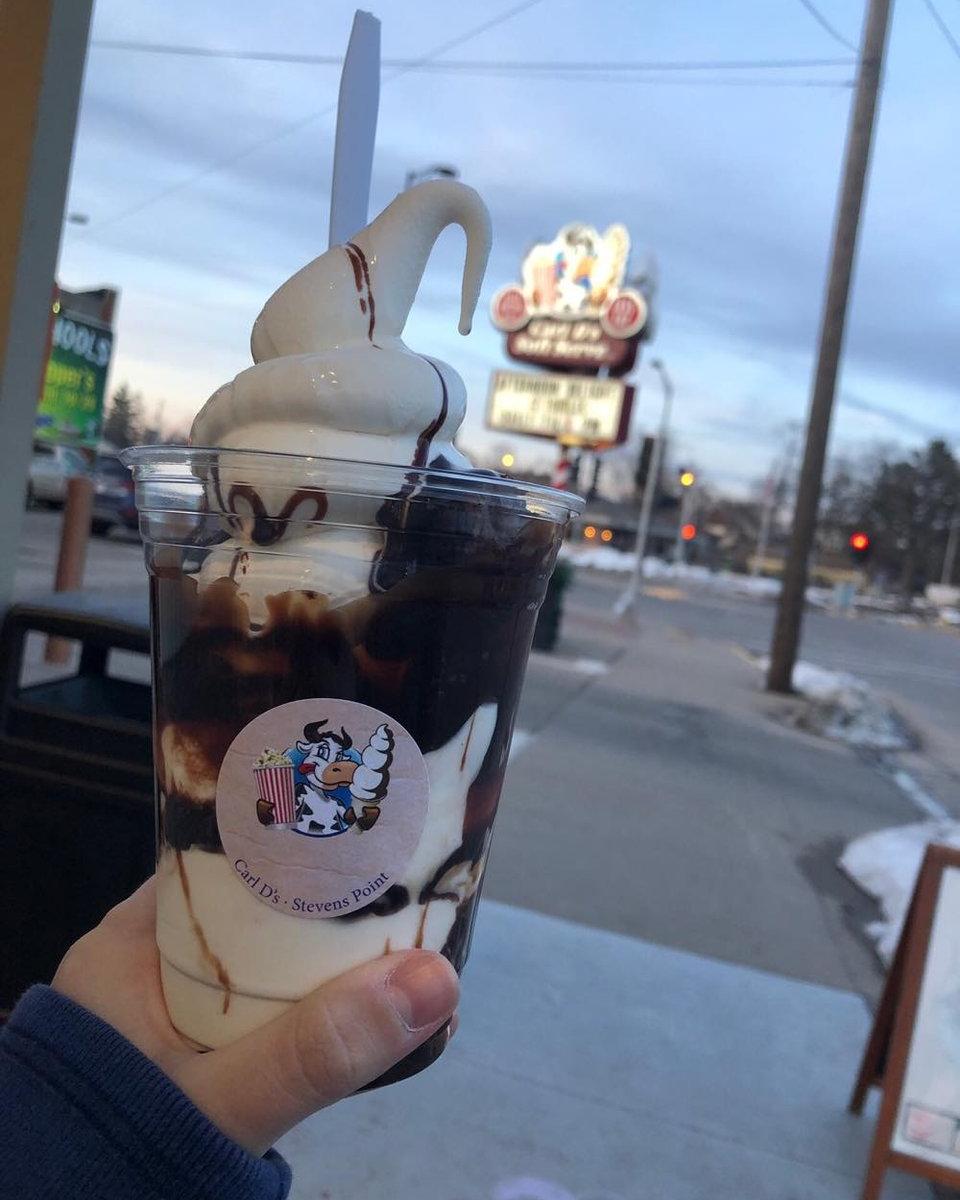 Photo Credit: @stevenspointarea
💰 Plan Ahead & Bring Cash
 If you're heading to Belts' be sure to bring cash as they do not accept cards. 
📅 Check the Date
Make sure you check the date before heading out to get ice cream from one of these spots as many of them are only open seasonally or on the weekends.
🍦Allergen-Friendly
Looking for allergen-friendly ice cream? Check out Carl D's, where they offer options that are lactose-free and dairy-free to accommodate. 
Honorable Mention
Since we can't just stop at three, here are some other notable places in the Stevens Point Area to grab some ice cream: 
Must-Try Ice Cream Stops
Check out this map of all of the must-try ice cream stops in the Stevens Point Area to find your favorite sweet treat!