Love nachos? In the Stevens Point Area, we've got you covered with three takes on this classic dish. Read on to learn more about the top spots for nachos from the usual to the unique, then head out to try them for yourself! 

Photo Credit: @guusonmain
Guu's On Main
1140 Main St, Stevens Point, WI 54481
The unique Ahi Wonton Nachos are a must-try for adventurous eaters (pictured above) from Guu's On Main. Move over boring tortilla chips! These nachos consist of wonton chips topped with sesame seared ahi tuna, mango pico de gallo, cabbage slaw, avocado, and finished with a sweet hot sauce (pictured above). While they started as a summer feature at Guu's, they were so popular the nachos are now a staple!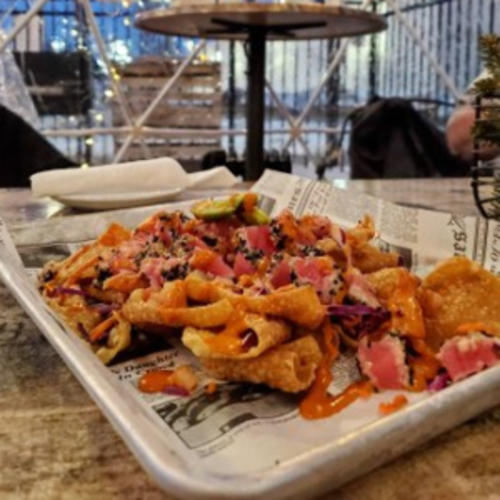 Photo Credit: @guusonmain
El Molcajete Mexican Grill
1160 Meridian Dr, Plover, WI 54467
Satisfy your palate with these mouthwatering Mexican Nachos Fries. These Mexican-inspired nachos at El Molcajete Mexican Grill feature delicious steak, chicken and crispy bacon. Then, it's topped off with cheese, lettuce, guacamole, sour cream, and tomatoes, for no shortage of flavor.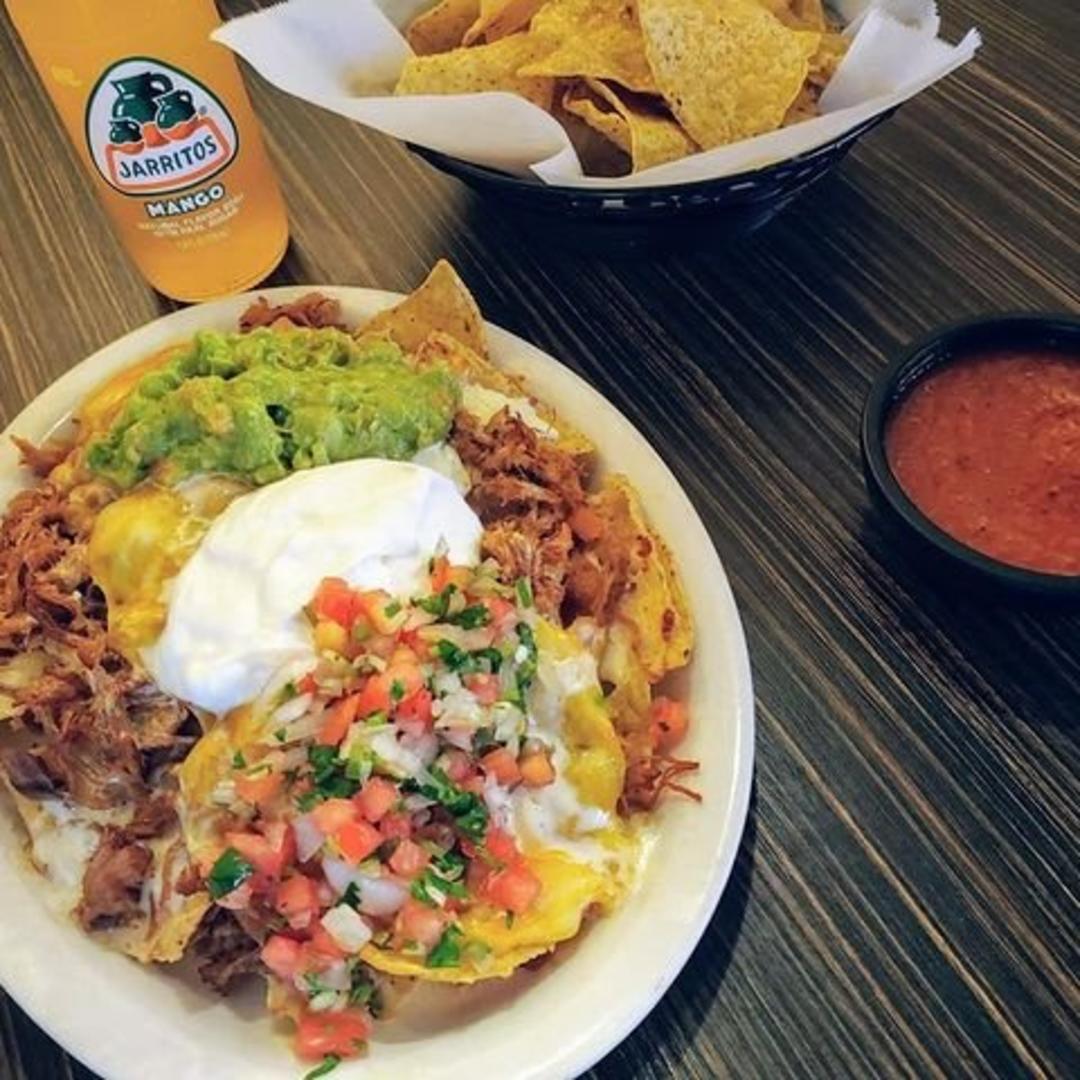 Photo Credit: @el_molcajete_mex_grill
Wicked Willow LLC
1137 Main Street Stevens Point, WI 54481
If you are looking for an organic, vegan way to enjoy nachos then these 9 Layer Nachos from Wicked Willow are meant for you. These nachos consist of organic tortilla chips, two types of vegan cheese, taco beans, tomato, black olive, onion, and lettuce, then finished with vegan sour cream, guacamole, and cilantro sauce. Each bite will deliver a flavorful punch leaving a satisfying taste in your mouth.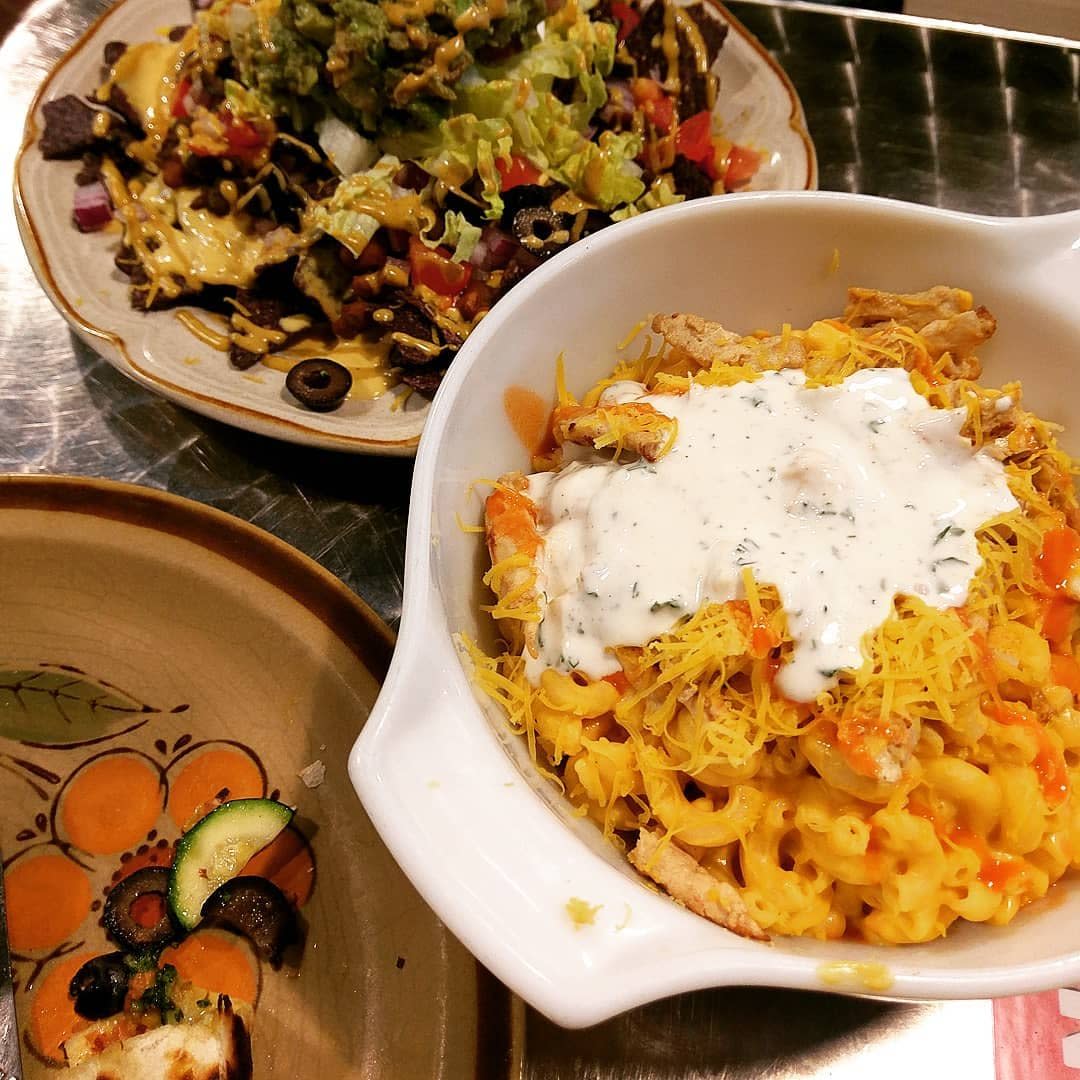 Photo Credit: @veganpharmer
Honorable Mentions
We can't just stop at three, with lots of tasty options for nachos in the Stevens Point Area. Here are a few others worth trying in the region.
Father Fats

(&

Chef C's Munchie Mobile

) - While they have several varieties, from Greek to Jerk Chicken, don't skip the Southwest Pork Nachos. Smoky pork, queso, pico de gallo, and southwest crema top the classic tortilla chips.  

Arbuckles Eatery & Pub

- While they might be known for their cheesy Italian Fries, don't overlook their supreme nachos which are covered in cheese, topped with lettuce, tomatoes, onions, black olives, a side of pico de Gallo, and sour cream. 

El Mezcal

- Try their homemade nachos that are smothered with marinated steak, grilled chicken, and beans. They come with their special melted cheese sauce, lettuce, sour cream, tomato, and guacamole.