Poetry and music are the fundamental passions that make up indie hip-hop artist Emmitt James. As he reflects on the trail he's been paving from Milwaukee to Stevens Point out to LA, James is able to see the opportunities that have defined him.
 
Talk < Work
Before his leap to LA, James attended the University of Wisconsin-Stevens Point (UWSP). James' arrived at the university with an already developed love of poetry and an eagerness to perform. He got his start at Black Student Union events. These events served as the launching point for James as he grew connections and cultivated his style.

His first on-campus gig occurred in a room normally used for classical music recitals. James' making the best of the opportunity, transformed the venue into the perfect location to experiment with hos won spoken word and music. As he grew and developed his style, he booked gigs through Centertainment Productions on campus. He spent time as an established opener for Centertainment shows, before landing a much larger headlining gig in the UWSP Laird Room.
As James pursued a degree in Arts Management, he directly applied his education to his career. James' aspirations for success bled into all aspects of his educational endeavors. He became a prominent face around campus by participating in every facet of co-curricular activities. "I collaborated with the dancers. I did spoken word. I worked for the school newspaper. I worked at the Brewhaus. I was a tour guide. I booked my own shows on campus," Emmitt James said.
 
His advice to local musicians is to take the initiative to be creative and opportunities will follow. The eclectic Stevens Point Area offers a variety of artistic outlets. "There's plenty of opportunities and resources to morph into what you want it to be to get the most out of it," James said. "Even though it's small, it's artsy in its own way. People forget that."
Thankful
James' most known show in Portage County was a part of the CREATE Portage County's IDEA Music series. The intimate concert series offers a unique opportunity to listen and interact with artists. James' relationship with CREATE goes back several years including a 2018 Levitt Amp headliner slot.
 
Milwaukee born, James has now called Los Angeles home since 2015. In his California residence, James has proven himself as a DIY (do-it-yourself) artist. He has successfully released five albums that feature the sound, writing, and brand that can only be defined as Emmitt James.
 
With influence from Marvin Gaye, Mndsgn, Anderson .Paak, Jay Z and Kanye West, James' sound blends funk, jazz, and hip-hop to create his distinct poetic sound. His articulate phrasing and creativity shine on albums like Cuffin' Season, Jazz Cavitiesand The FEEL GOOD Tape. James' released a 2019 album titled "Avery" dedicated to the influence of his late grandmother Vickie Ann Avery. The 17-track album features new intricate mixes that highlight the growth of his style and the accomplishments that followed. "Avery" became the first Emmitt James album released on vinyl.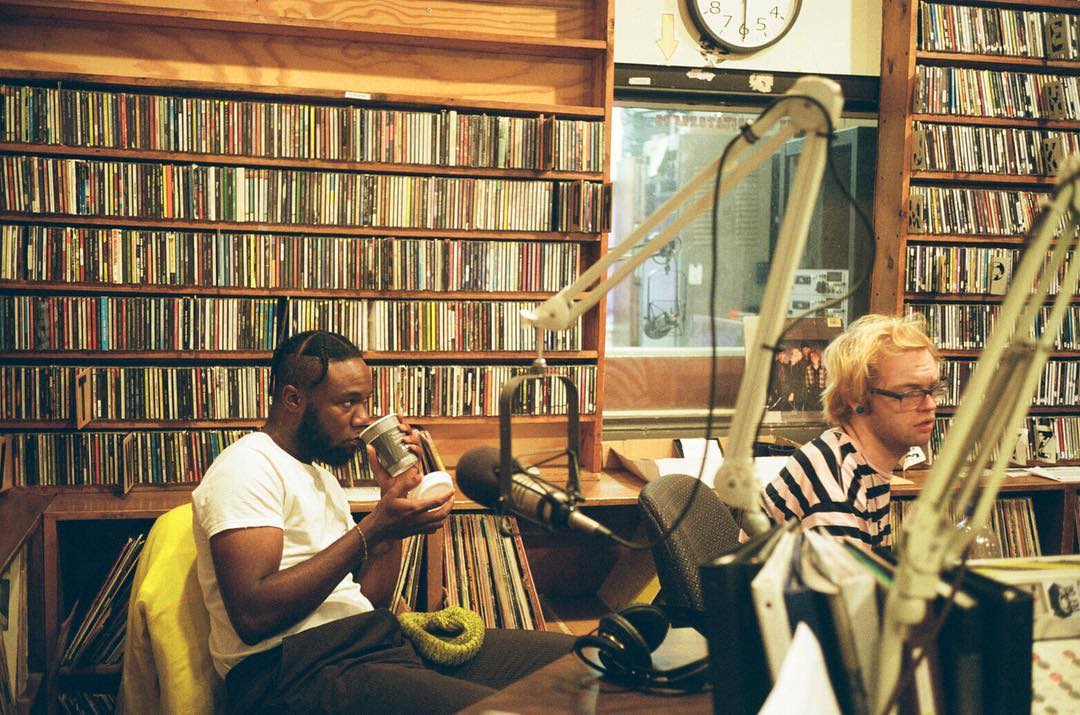 While his pursuit of success never ceases, James draws inspiration from fellow artists navigating the DIY scene. "Whether, I know them, I've worked with them, or I know of them, just watching them is inspiring. They don't make a ton of money, but they make a living off their art. Those people are the most inspiring-- those that are figuring it out," said James.