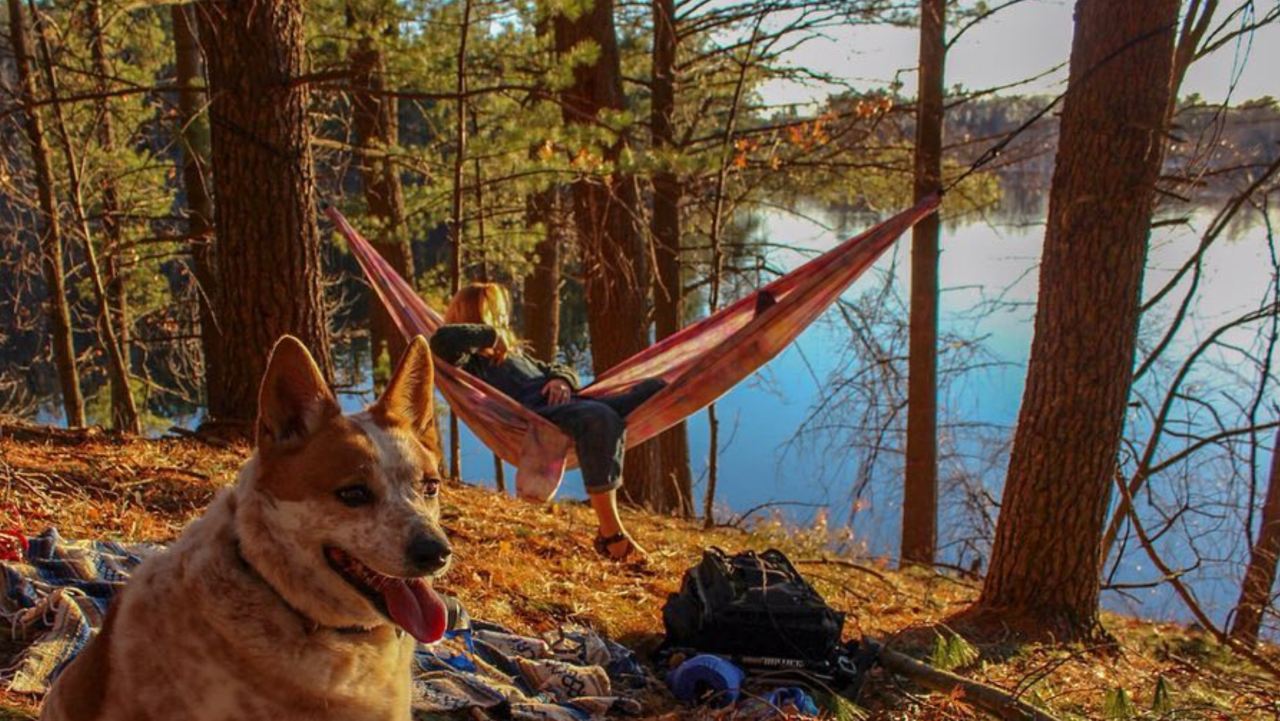 We asked our Instagram and Facebook followers to help us decide what to include for the perfect #StePoWknd, in a week-long #StePo Showdown to help celebrate National Travel & Tourism Week. Check out the crowd-sourced results below, and then craft your own perfect getaway to find more fun things to see and do in the Stevens Point Area!
Header photo courtesy @mariah_mantzke
Perfect #StePoWknd Showdown Results
First up, we focused on favorite sips. Bloody Mary took a strong lead over Mimosa. Craft Cocktails practically tied with Wine, and Barrel-aged Beer took a (very!) narrow margin over Hoppy (thank goodness there are so many more styles worth sipping!).
Next, we shifted to food. Late Brunch and cheese curds both took a commanding lead to win hands down over early breakfast and a cheese board (though, we are pretty sure we've never seen anyone turn down cheese in any form!). When it came to dining spots, alfresco spots with water views reigned supreme over patio views. For dessert, more of you opted for a cool scoop over a tasty slice for dessert.
When it came to outdoor adventures, hiking came out on top. While you may cast a line, more of you preferred to simply float when it came to fun on the water. Disc golf came out on top, though, we can never beat the view of the iconic flower hole! 
Finally, we focused on shopping and headed indoors. Shopping for home decor, local flavor, and locally made goods were winners with wide margins over pampering your pet, local style, and items you can make yourself. 
Perfect #StePoWknd Itinerary
Day 1:
Head to Sunset Point Winery. Sip and swing in the winery, or grab a bottle to go, (paired with some take-out) for a picture-perfect Wisconsin River picnic. After dinner, stroll the Riverfront Trail segment of the Green Circle or venture a bit further on the Rocky Run Spillway or the West Side Loop. For dessert – hit up Belt's Soft Serve for a flurry (beware of the large cone!) or King Cone for a flavorful scoop.
Day 2:
Start your day at Wisconsin's oldest farmers market. (Get a game plan before you go with our top 5 tips for your trip.) Then, stroll through more one-of-a-kind shops for cool finds from home décor to locally crafted items (including edible goods!), with stops at Agora, Real Deals, Assembly, and Fall Line to start. (Find more spots worth visiting with our Shop Local Guides.) 
After checking out, grab a late brunch, at Ruby Café, Landmark or Father Fats. Once you're satisfied, venture to the Stevens Point Brewery (when tours resume) and get a behind the scenes look at how it's done. Sample from their beer, cider, and soda, steeped in history as one of the oldest breweries in the nation. (Find more local craft beer with the Central Wisconsin Craft Collective.)
For the afternoon, it's time to float. Pick your perfect vessel, from kayak to pontoon (with local rentals available), and make a splash. If you're up for a paddle and feeling adventurous, check out the Stevens Point Area Paddling guide, by MilesPaddled.com. If you're on a boat, don't overlook the sandbars made for an impromptu picnic, along the Stevens Point Flowage. There are several spots that make it an ideal spot to break, with water views. (Find more outdoor dining options here.)
When the dinner bell rings, start with cheese curds at Main Street Taps, voted as one of the top spots in Wisconsin for the classic fare. (Or, venture to several spots to rate and rank three spots for curds.) End the evening with the perfect craft cocktail, with a stop at a classic Wisconsin supper club, or head straight to the source with Great Northern Distilling.
Day 3: 
Start the day with a hike through one of the lesser-known hiking areas, including one of the 11 state natural areas, Schmeeckle or George Mead. Or, challenge a friend to a round of disc golf at Standing Rocks Park. (Find more disc golf courses here.) After you've built up an appetite, head out for one of Wisconsin's best bloody mary's, at Rusty's Backwater Saloon. 
Join the fun!
Explore more fun things to see and do in the Stevens Point Area here. Then, find us on Facebook and Instagram, and look for our next #StePo Local Showdown!