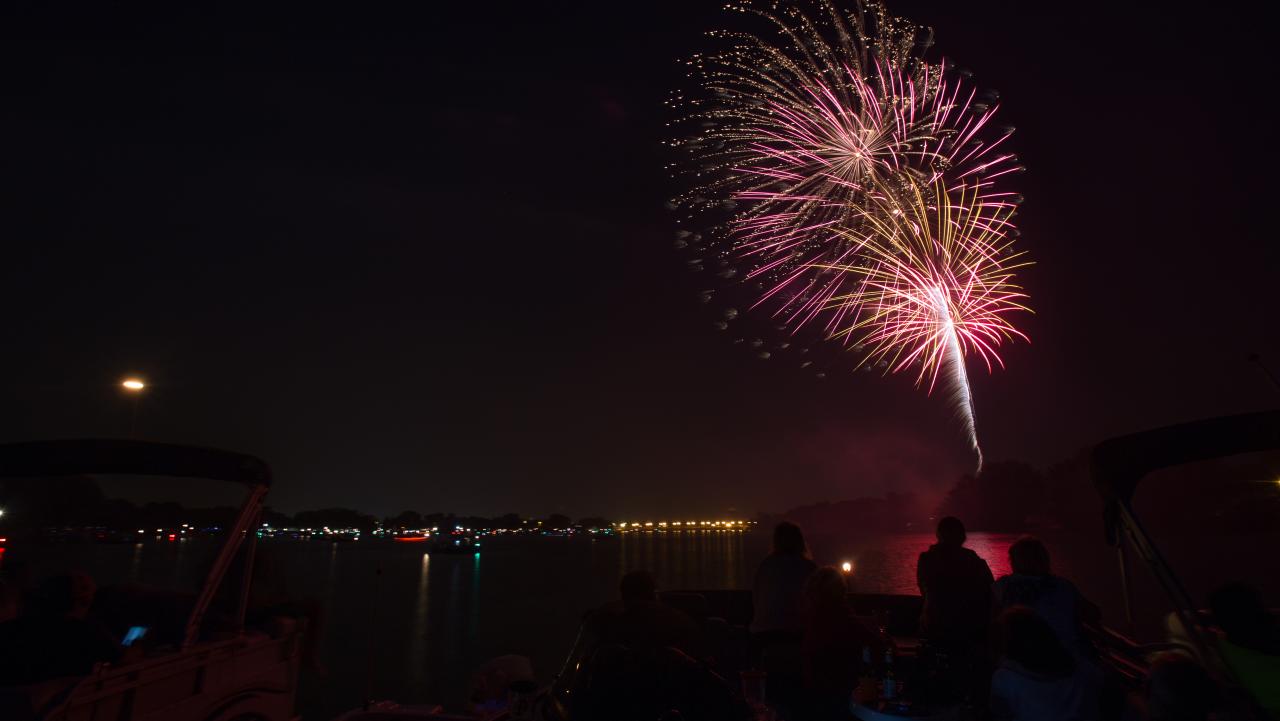 Looking for a round-up of all the places to find fireworks and 4th of July events in the Stevens Point Area? Read on to catch all of the spots worth putting on your calendar in Central Wisconsin to celebrate Independence Day - complete with fireworks!
Saturday, June 29
Bullheads Bar & Grill is starting off the celebrations this fireworks season! Bring your family, eat some food, and listen to The Bad Downs live music performance at 7 pm. At dusk, watch the fireworks for an early 4th celebration!
Thursday, July 4
Head to Amherst for the Tomorrow River Lions and Lionesses Club's Fourth of July Family Fun Fest! Go early for their delicious chicken dinner that begins at 11am, featuring their classic roasted chicken, baked potatoes, potato salad, lemonade, and homemade cookies! Then, come back and scope out the best viewing area for fireworks, as the sun goes down. 
Want more? Bullheads Bar & Grill continues their 4th of July celebration! Listen to live music starting at 7pm, featuring Genesee Depot with fireworks at dusk along the Wisconsin River. 
Friday, July 5
Vista Royalle Campground will have their 4th of July celebrations on the 5th! Head on over to the beach, near the jumping pillow and playground at the campground from 11am to 3pm for music on the beach. And, at dusk, the fireworks take to the sky! 
Saturday, July 6
Listen to live music, eat some delicious food, and watch fireworks at the Riverfront Rendezvous! The event opens for the day around noon, so there is plenty of fun to check out all day before the fireworks show at dusk. (Never been to Rendezvous? Check out the six things to know here.)
Bullheads Bar & Grill isn't done celebrating the 4th yet! Their last celebration begins at 7pm with live music from Noise Complaint, and fireworks at dusk.
Saturday, July 13
If you didn't get enough fireworks over the 4th of July weekend, the Junction City Village Picnic has more in store for you! The picnic offers food and refreshments, in addition to horseshoe and softball tournaments all weekend. Catch live music on Saturday, with the fireworks show at dusk.
Saturday, July 27
Fireworks don't end in early July in the Stevens Point Area! Don't miss the amazing fireworks show at Celebrate Plover, which is set to music and set off over Lake Pacawa. Get there early to scope out your viewing spot, then take in all the fun - from bounce houses, water wars, live music, food, and more fun for the whole family! As always, the fireworks show begins at dusk.