Who would think that such beautiful furniture is made in a self-described "semi-derelict" old schoolhouse? Learn more about Graham Coulson's mid-century modern-styled furniture work, how he started his artistic journey, and where he is now. Keep reading to learn more about the artist Graham Coulson, and other local makers who call the Stevens Point Area home. 

Sparking Passion
Beginning his journey in high school with design and shop classes, Graham Coulson sparked his passion for furniture making at a young age. While taking a break from it in college by pursuing an engineering degree, it was a period of unemployment that inspired him to go back to school to earn a degree in furniture design. Now, Coulson's customizable work, ranging from clocks to benches, is available locally and around the nation.

Looking back, he has time to process his path, which led him back to his true passion. When asked what advice he would give to his younger self, he responded, "get started as soon as possible, don't worry about perfection, and don't be afraid".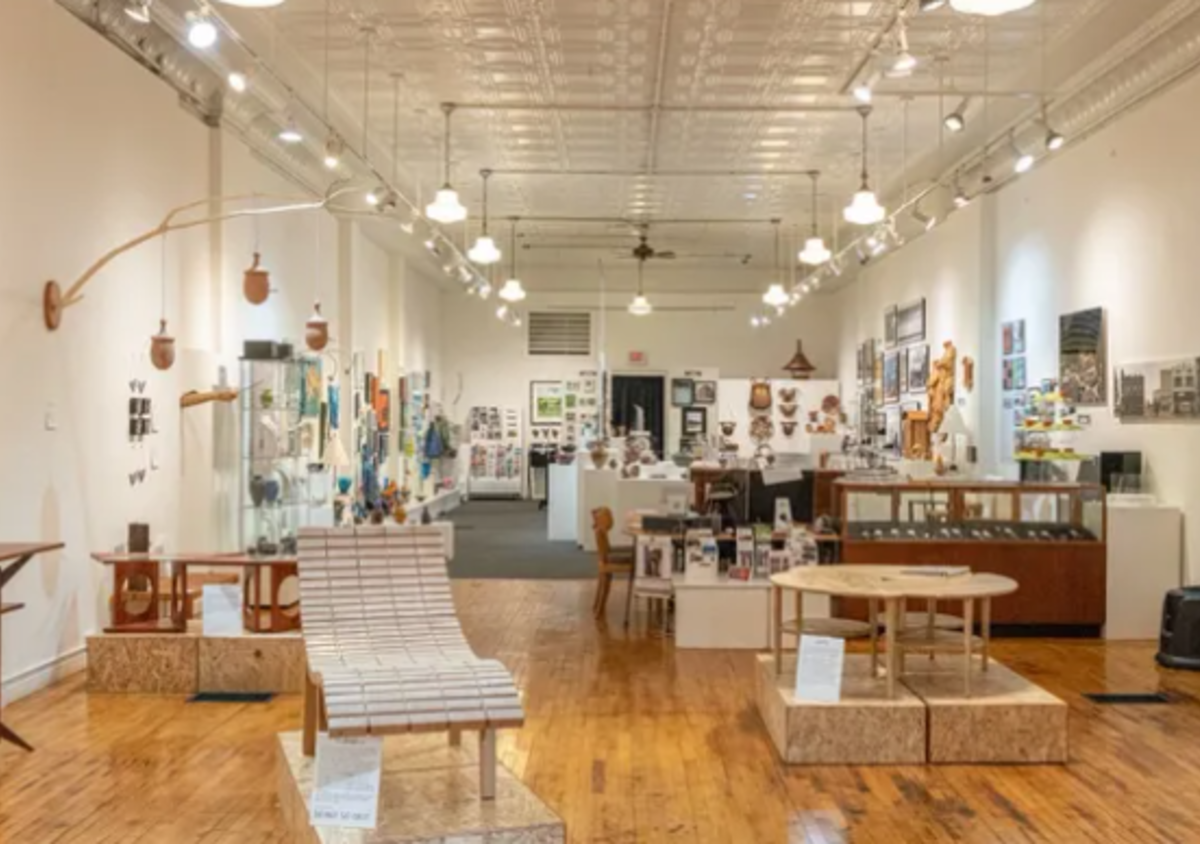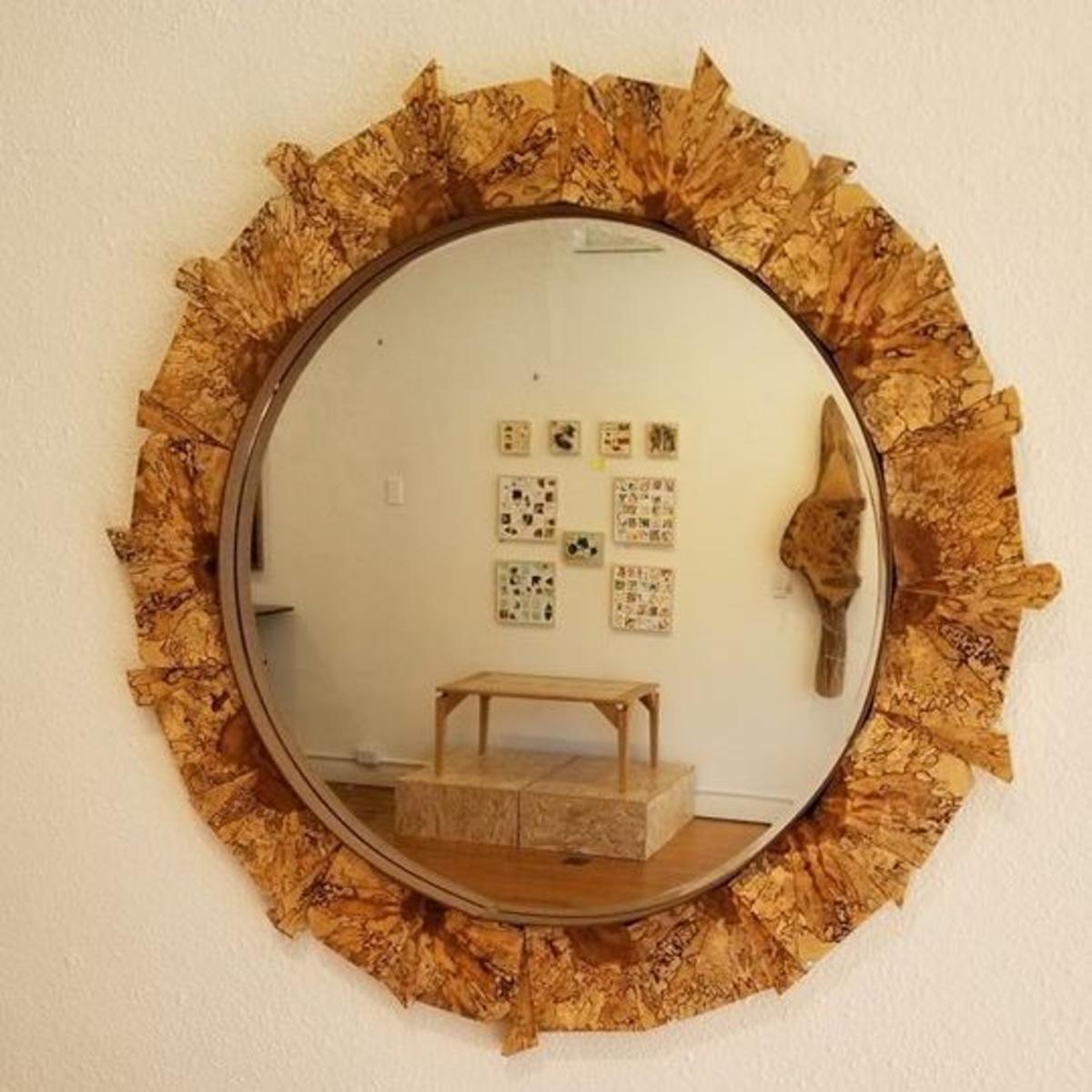 Graham's spalted wood mirror. Spalting is any form of wood coloration caused by fungi. Reflected in this beauty are Jessie Fritsch's encaustic experiments and Mike Jagielo's posh cabinet along with the most magnificent spalted wood table. 
When asked what the most satisfying part and biggest struggle of making his art, this is what Coulson has to say:
"I think selling something is the best part, not only financially but realizing that someone has invested their money in something you made that will hopefully adorn their home for years to come and may be passed down in the family. The biggest struggle, apart from shipping, is trying to come up with something new that is still good. I think in the design world there is a constant expectation to deliver new product."

Find his work
Locally you'll see his work on display in Gallery Q, but it is much more than a gallery space. Besides providing an outlet for his work Coulson describes Gallery Q as an important creative community. While his work is consistently found at the studio, his current show "Stumped" runs through July 3. The idea behind the "Stumped" exhibit was to take something that was cast-off, or overlooked - like the actual stump from Graham's yard - and transform it into a thing of beauty. 

Want more?
Find more local art at the Riverfront Arts Center, the Downtown Murals, the Stevens Point Sculpture Park, and the Carlsten Student Art Gallery. Read more arts-inspired blogs here, and be sure to tag @StevensPointArea and use #StevensPointArea on your Instagram photos for a chance to be featured!