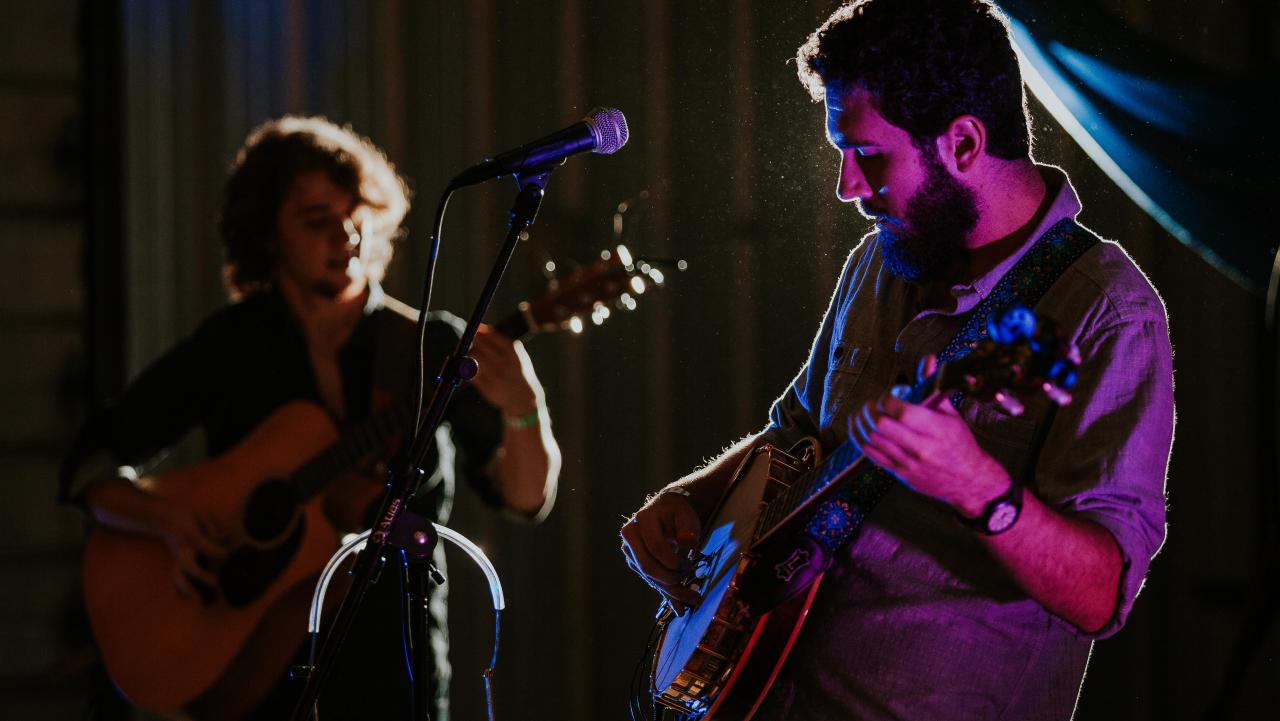 Looking for a great place to enjoy live music in the Stevens Point Area? Find some great spots, so you don't miss out on great bands and unforgettable fun.
Guus on Main
Located in the heart of downtown Stevens Point, Guus on Main Tavern & Grill is the place to grab a brew and enjoy a Friday fish fry. Their laid-back atmosphere attracts visitors and locals alike. Guus hosts live music nights that features all kinds of genres but primarily rock and bluegrass music. 
Sunset Point Winery
Complete with swinging chairs, wine bottle chandlers and a variety of Wisconsin cheeses. You can find live music and open mic nights at the Sunset Point Winery frequently. The hardwood interior provides great sound for the acoustic acts.  
PJ's-SentryWorld
Sip on a few festive cocktails off their seasonal drink menu while enjoying bands from around the area. While most people know about their successful  PJ's Live during the summer (complete with fire pits), PJ's has brought their live music concert inside for the winter months, too. 
Encore Theater
Tucked on the UW-Stevens Point campus, the Encore theater brings genres that range from experimental pop to country to heavy metal and everything in between. The UW-Stevens Point Encore Theater hosts music concerts a few times a week and lots of other fun activities too. Don't worry if you aren't a student, much of the programming available is open to all - but students do enjoy reduced ticket costs by showing their student ID.
Rookies Bar and Grill
With a back door that leads to a large banquet hall, Rookies is the perfect place to catch a live rock or country concert. This venue has concerts frequently - and even offers other entertainment options including comedy nights. 
Main Street Taps
Known for craft beer, great food and live entertainment, Main Street Taps is located in downtown Stevens Point. Main Street Taps hosts many different artists and acts on their large stages from country and jazz to comedy and trivia nights. 
Want More?
Don't miss regularly scheduled live music at Central Waters and O'so, or find more events in the Stevens Point area.