Calling All Adventurers Sweepstakes
Learn more about the Week 7 prize, for the Calling All Adventurer Sweepstakes! From the outdoors to craft beer and Old-Fashioneds to murals, we're giving away an adventure-filled prize package each week to help you find fun in the Stevens Point Area.
Want a chance to be one of the lucky weekly winners? Enter for a chance to win from May 16 through July 17 and share photos from your favorite Stevens Point Area adventures (past and present)! 
WEEK 7 PRIZE PACKAGE👇
Available to enter to win June 27 - July 3, 2022
@naomi.vanpietersom
WEEK 7 PRIZE
Tasty Local Makers Adventure
We've got the hook-up for tasty local makers in the Stevens Point Area. Start your day with the perfect cup of coffee, with Mission Coffeehouse in Plover or Ruby Cafe in downtown Stevens Point, before exploring more local flavors. Venture to Earth Crust Bakery tucked inside the Stevens Point Area Co-op and Main Grain Bakery for some delicious baked goods. Then, visit Agora to grab some local makers like Siren Shrubs, Tapped, and others before stopping at the popular Feltz's Dairy Store where cheese curds are made fresh on-site (yum!). 
Prize Package includes*: Mission Coffee - $25 Ruby Coffee - $25 Agora - $50 Earthcrust Bakery - $25 Main Grain - $25 Feltz Dairy Store - $50 Gas Card - $100   *Retail value: $300
Meet the Makers
Meet the makers who help define the culture and community that define the Stevens Point Area. Through behind the scene access and interviews, join local makers on their personal journey of inspiration, creativity, and community. View More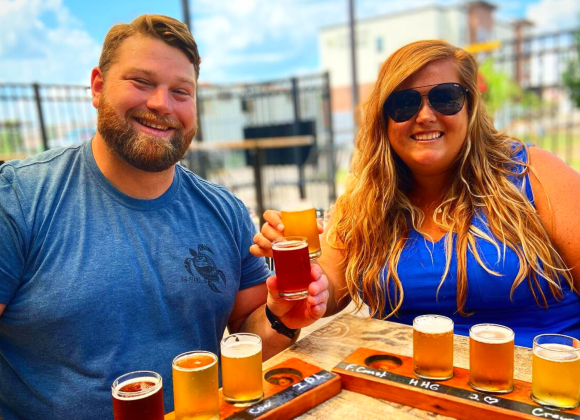 Tuesday, March 1, 2022
A new year means a new chance to try all the amazing food in the Stevens Point Area. Use our guide and explore 22 food and drinks that you should try in 2022! From Wisconsin... View More