Group Itineraries
Looking for great locations for your group to visit? Let the Stevens Point Area Convention & Visitors Bureau help you put together a great plan of outings and activities in central Wisconsin. From industry to agricultural, arts to gardens, there are plenty of options. For a custom group itinerary, contact us. 
Themed Group Tour Itinerary Ideas:
Agricultural Tours:
Visit environmentally friendly farms, picturesque cranberry marshes and state-of-the-art food processing plants in the Stevens Point Area. Located in Wisconsin's Central Sands Region, the Stevens Point Area is one of the nation's most important agricultural suppliers of potatoes, sweet corn, snap/green beans and green peas. (Our region is the largest producer of potatoes for processing in Wisconsin with over 900 million pounds of potatoes produced annually!) 
Farm Tours 
Whether you want to pick your own strawberries or visit the world's largest round barn, you get    a sample of rural life in Wisconsin. You can also see state of the art ideas at cheese factories or a research farm. Don't forget to pick up some fresh squeaky cheese curds.
Spud, Berry & Dairy Tour
Request this fall harvest themed tour, perfect for late September and early October and tour potato processing facilities, cranberry marshes, cheese producers and more. 
Garden/Nature Tours:
From a rose garden to nurseries, you'll find beauty all around. Have a religious experience at the Rudolph Grotto Garden, or get back to nature at the Schmeeckle Reserve. Tour some of the area's finest gardens and learn from gardeners who have been growing for years. In addition to lush gardens, nature reserves and environmentally conscious organizations make Central Wisconsin an ideal oasis for outdoor enthusiasts. Read the sample itinerary here.
Industry Tours:  
Tour the famous Marshfield Medical Center and Laird and Lawton Center, or do some taste testing at a brewery (or more of the Central Wisconsin Craft Collective stops). Adding one or more of our industrial tours to your plans will make for a memorable trip.
Arts & Culture and Historical Tour: 
Visit historic homes, check out arts exhibits or catch a live performance in a historically and culturally rich region. Interested in a trip to a planetarium or living history site? Opportunities abound in the Central Wisconsin region. Outdoor art installations, quaint bed and breakfasts, endless art galleries and cultural museums are also scattered throughout Wood and Portage Counties. Read the sample itinerary here.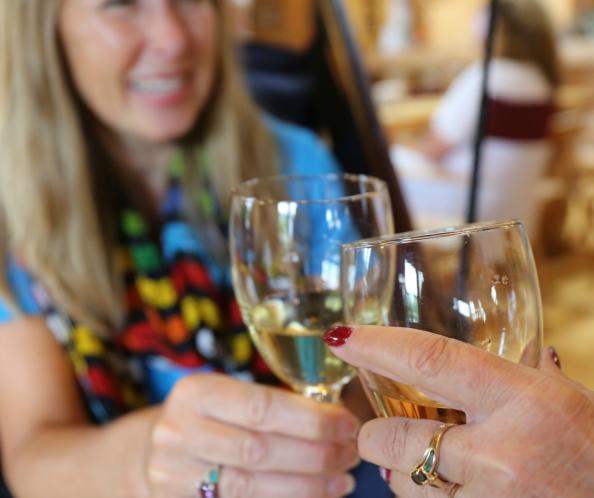 Kick back and relax with a glass of wine
Red, white, dry or sweet - you'll want to kick back and relax in the hammock... View More