As the weather gets colder and the days get shorter, it can be difficult to keep your health game up to par—not to mention all of the holiday hustle and bustle. Thankfully, the Stevens Point Area offers a world of wellness options to cater to your every need and keep your healthy habits from falling to the wayside. For this segment of our Winter Wellness Series, we're focusing on outdoor fun, so read below for some top spots and activities to get your winter wellness on!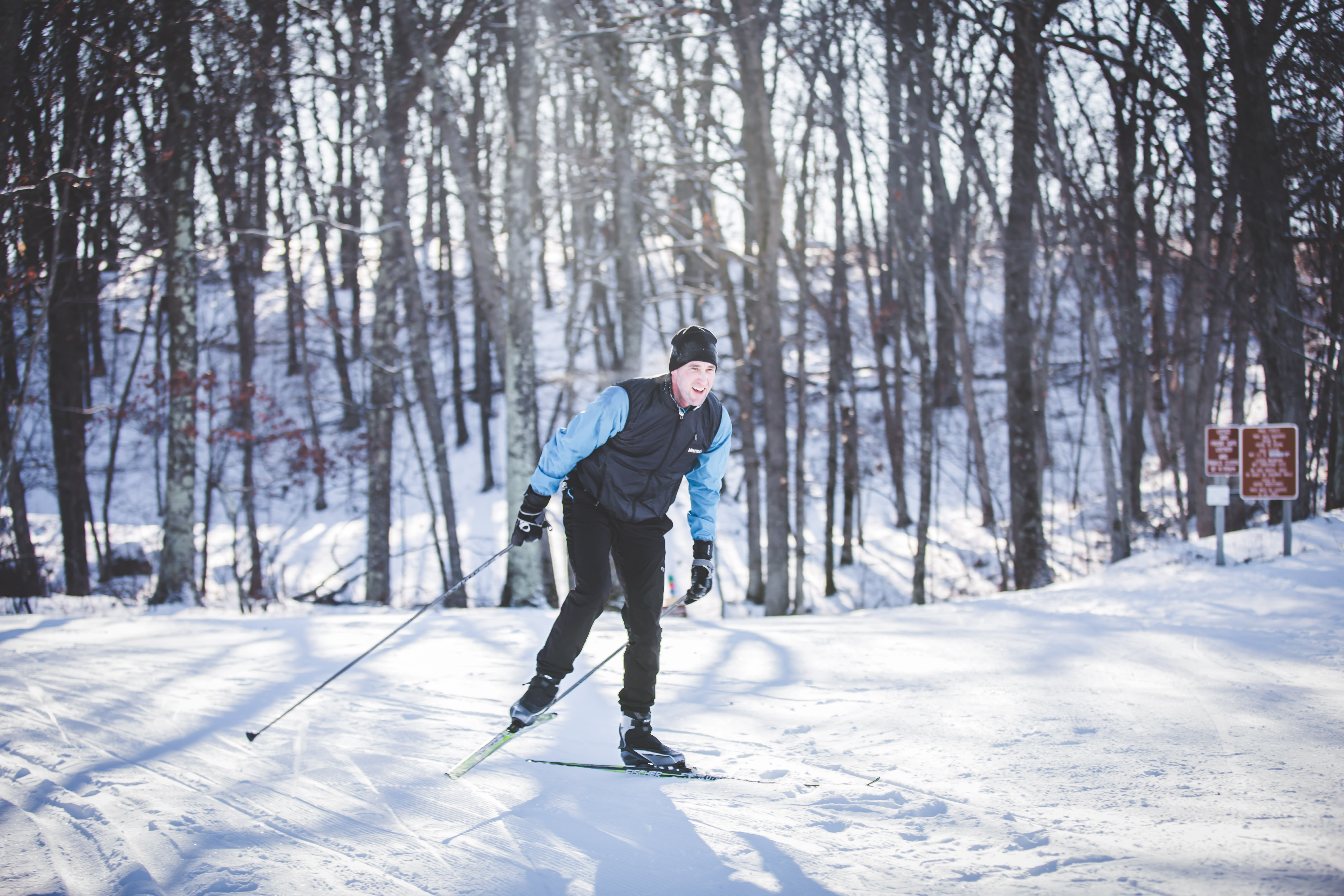 Snowshoeing and Cross-country Skiing
When temperatures hit below freezing, there's nothing more tempting than to snuggle up on the couch, put a good movie on, and stay put. Although it's important to relax, it's just as important to get active and fire up some endorphins! Snowshoeing and cross country skiing are great ways to do it, equipped with captivating winter views. The Ice Age Trail offers hundreds of miles of marked trails throughout the state. In fact, eastern Portage County is known for its treks through picturesque rolling hills and glacial landscapes. Hike or snowshoe the 5 mile segment of the Ice Age Trail, just south of the Little Wolf River Fishery Area, as a wonderful way to get moving outside. Or, The Plover River Trail offers a groomed 6.2 mile loop for cross-country skiing. The segment runs along the Plover River and offers a short beginners trail. No snowshoes or skis? No problem! Outdoor Edventures offers affordable rentals for all your equipment needs.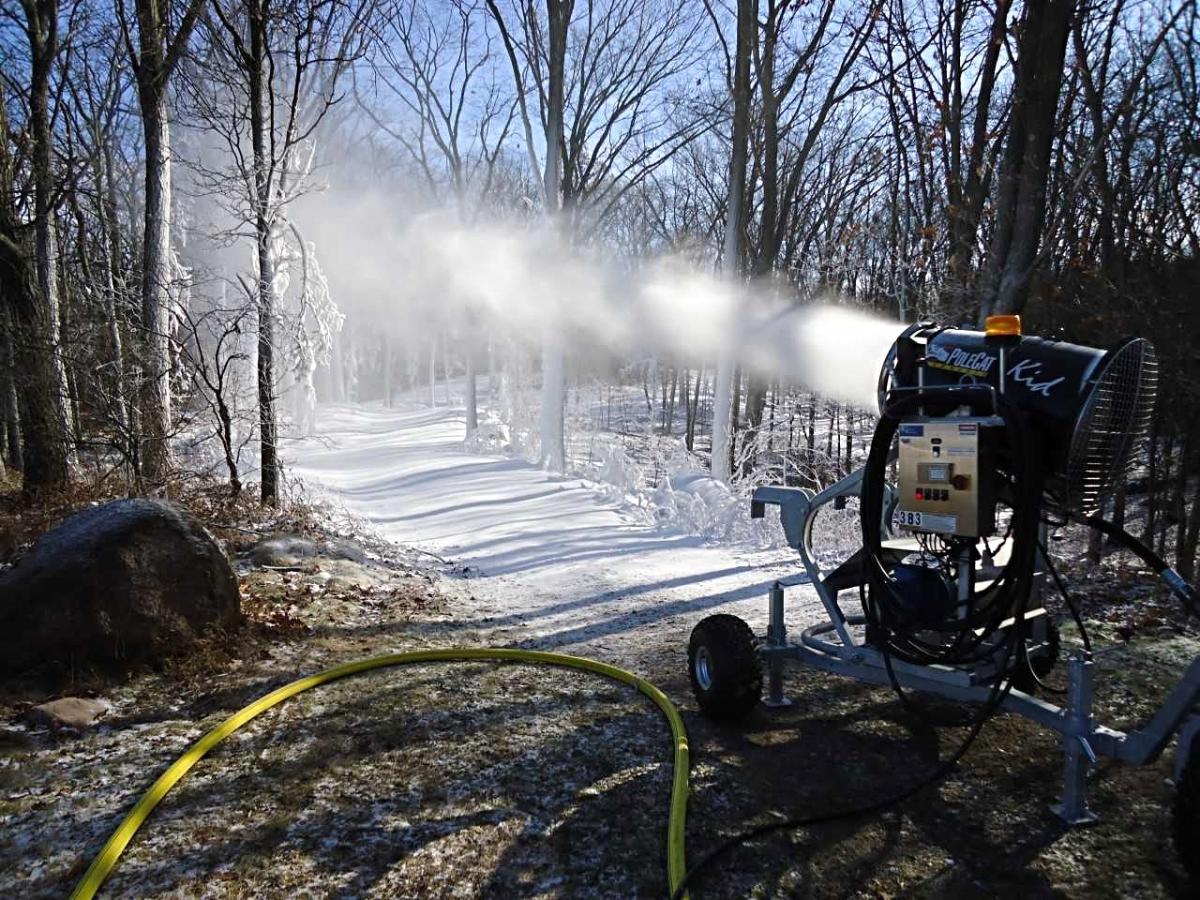 Get in the know when it comes to snow! Check out our snow report for weather conditions and winter activities according to location. When conditions vary, the Portage County Parks Department has you covered with its snow-maker!
 
Sculpture Park Stroll
For a unique outdoor experience, take your snowshoes to the Stevens Point Sculpture Park. Glide through the peaceful backwoods while enjoying art pieces by local, regional and national artists perfectly placed among the scenery. Each season brings new sculptures, exhibitions, and a fresh feel to the park. Winter is an especially stunning time to take in its beauty.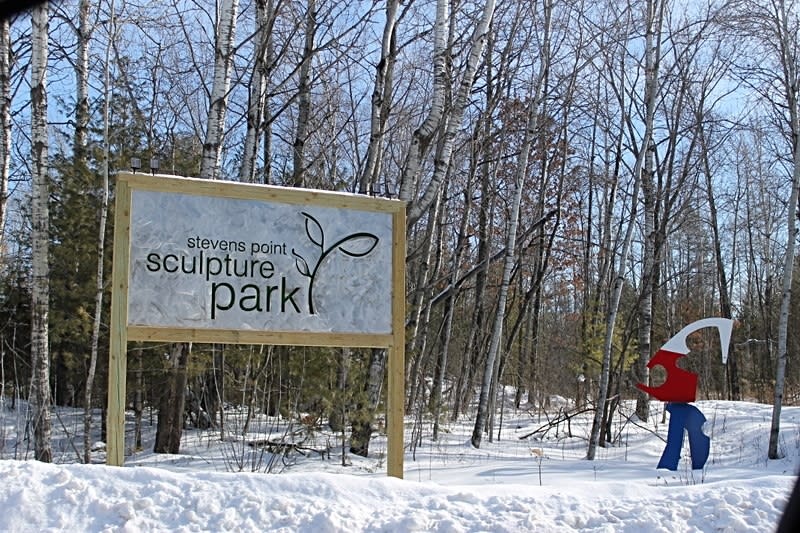 Fat-Tire Biking
Think biking is only for the summertime? Think again! If you're a fan of fat-tire biking, pedal a portion of the 270-acre Steinhaugen Recreation Area in eastern Portage County this winter. If you don't own a fat-tire bike but are feeling adventurous, head over to the Hostel Shoppe on John Joanis Drive in Stevens Point for a rental.
 
Winter Fun at Iverson Park
As Stevens Point's largest of 21 city-owned parks, Iverson Park offers a 2.5-mile cross-country ski trail, two 300 foot toboggan runs, a skating rink, and four sledding hills, including one designated for children six and under. Visit Iverson Park for a different activity each time, or if you're feeling ambitious, take on multiple activities in one visit! There's surely something for the whole family to enjoy.

Want More?
With the Stevens Point Area's wide range of outdoor activities and scenic surroundings, you don't have to stay cooped up this winter. Curb your cabin fever with more outdoor recreation options and events here. Plus, keep your eyes peeled for our next segment of the Winter Wellness Series for a variety of ways to stay active and healthy this season.