Looking for signs of spring, to help make this endless winter fade away? Learn more about the Spring sounds and flavors in the Stevens Point Area in this blog.
Sign 1:
Catch the early sounds of spring at the Schmeeckle Reserve. This 280-acre nature preserve on the University of Wisconsin - Stevens Point campus is the perfect spring escape. With five miles of trails to explore, including picturesque boardwalks, it is the best spot to catch the early signs of spring. 
Along the Granite Parkway Trail, you can catch the daily chorus of wood frogs and spring peepers tucked in the wetlands within the reserve. Or, catch the show from last year to have a spring escape now:
Sign 2:
Next, capture the sweet and sticky run of maple sap (soon to become syrup). Of course, in the Stevens Point Area there is a family that ensures that the syrup is destined for much more than pancakes and breakfast.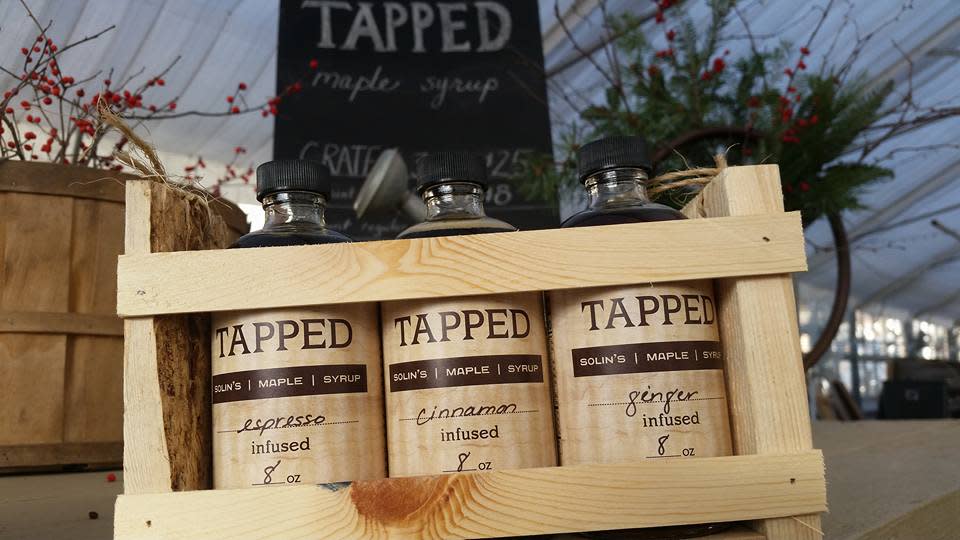 Locally, the Solin family turns Tapped Maple Syrup into a Wisconsin staple, infusing different flavors like ginger, cardamom, and espresso, in addition to partnering with Great Northern Distilling for whiskey barrel-aged syrups. Listen to the sounds of the season (with a bonus sneak peek at what boiling off the sap looks and sounds like):
Want to taste it for yourself? Enjoy it as an option to mix into the Wisconsin cocktail the Old Fashioned at Father Fats or grab a maple-spiked coffee at the Mission Coffeehouse or the Ruby Cafe.