Summertime in the Stevens Point Area brings new sips to savor! Whether you are a beer, wine, or cocktail connoisseur, the Craft Collective has something to quench your thirst this summer. 
Beach Pilot
Picture Yourself: Beachside, sun shining, and a cold one in your hand. 
No cold one fits this scenario better than the Stevens Point Brewery's, Point Beach Pilot. This Strawberry Wheat Ale is brewed with white malt and strawberries. It's easy to drink and leaves a light and refreshing strawberry aftertaste. As a seasonal brew, it's only available for a limited time- so don't wait to pop the top off one today!
Birch Better Have My Honey 
Can't beat the heat? Head to Great Northern Distilling's Mixology Bar for some air-conditioned, cocktail sippin' fun. The Birch Better Have My Honey is made with Birch Tea Infused Herbalist Gin, Orange Honey, Fresh Lime, and Egg White for a foamy cap. 
TIP: Under 21? Ask the bartender to make you a mocktail. Same deliciousness, minus the alcohol. 
Summarillo 
This India Style Pale Lager is sure to satisfy your taste buds. Brewed with Amarillo hops, Summarillo is crisp, dry, and refreshing. Central Waters is committed to being one of the most environmentally sustainable breweries in the nation. Click here to read about how they manage their environmental footprint. 
TIP: Chef C's Munchie Mobile is parked outside Central Waters most weekends from April through October and offers a variety of appetizers. Check out their Facebook Page for more details. 
Northern Lights Pom Zen 
Sunset Point Winery knows exactly what you need to unwind after a long summer day. Northern Lights Pom Zen is a White Zinfandel sweetened with pomegranate. It's fruity, juicy, and would pair great with swiss cheese. Sunset Point Winery also offers wine slushies that are guaranteed to keep you cool.  
TIP: Wine popsicles are the ultimate summer treat! Try Northern Lights Pom Zen with this recipe.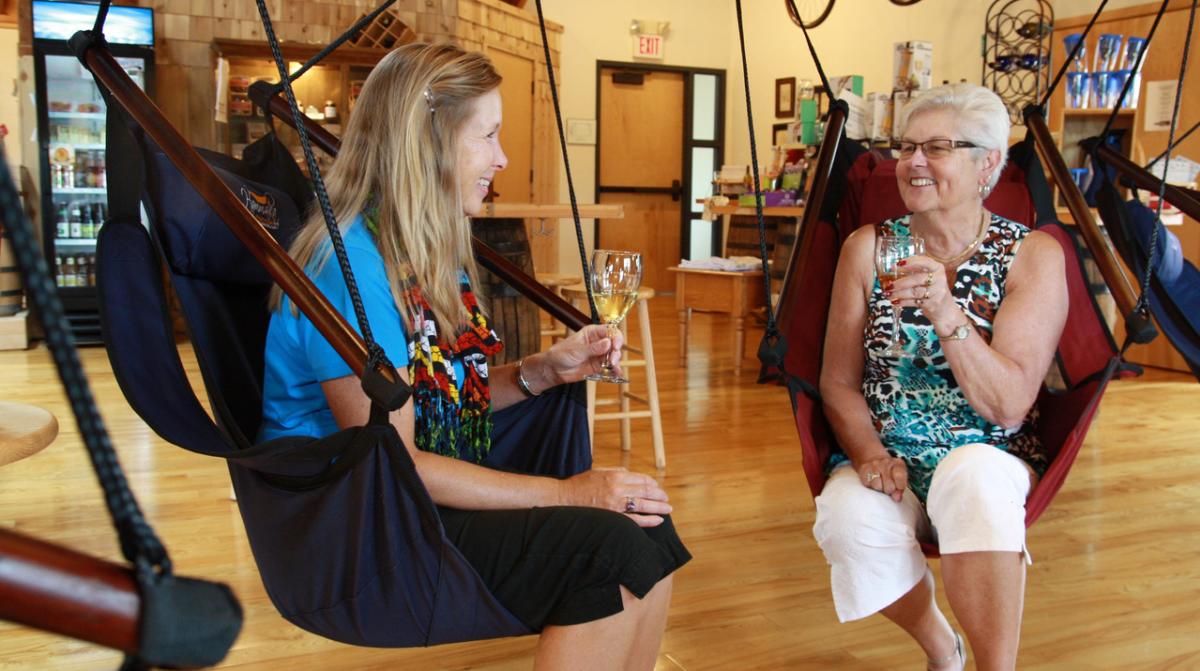 Fuzzy Dream
Beer- meet creamsicle. Creamsicle- meet beer. O'so Brewing created a match made in heaven with their Fuzzy Dream. This Hazy IPA style brew is made with vanilla bean, orange peel and lactose for a creamy smoothness that leaves you daydreaming.