Each year, Tinsel Trail kicks off the Holiday season in the Stevens Point Area as one of the best spots to browse and buy holiday arts, crafts, gifts, goodies, and more! But, before you head out for this year's Tinsel Trail on Sunday, November 20 at the Holiday Inn Hotel and Convention Center, here are four things you should know before getting ready to shop! 
Browse goods from more than 250 Vendors.
Every year, more than 250 vendors fill Holiday Inn Hotel and Convention Center. If you want the best selection of goods, be sure to get there early. And, if you are looking to be a vendor in the future, the same rule applies. This event is highly sought-after.  
53 years, and counting! 
Tinsel Trail has been going strong for over half a century! In total, the Tinsel Trail has raised nearly half a million dollars to support the efforts of hundreds of non-profit organizations. That is quite a feat considering Tinsel Trail is the Junior Women's Club's only annual fundraiser. Learn more about how the support from this event impacts organizations throughout the year. 
Find a reason to be merry and give back.
Get in the holiday spirit, beyond purchasing gifts. By attending the event, 100% of the $3 entrance fee charged goes back into Portage County. The Junior Women's Club, which organizes the event, also chooses a local organization to highlight at Tinsel Trail each year.  
Learn more about the Junior Women's Club.
The Junior Women's Club (JWC) is a group of local strong, dynamic women who are dedicated to community involvement and enhancement. Their focus has a wide range, including working to promote education, preserving natural resources, helping the elderly and disabled, participation in the arts, and much more. Learn more about the Junior Women's Club.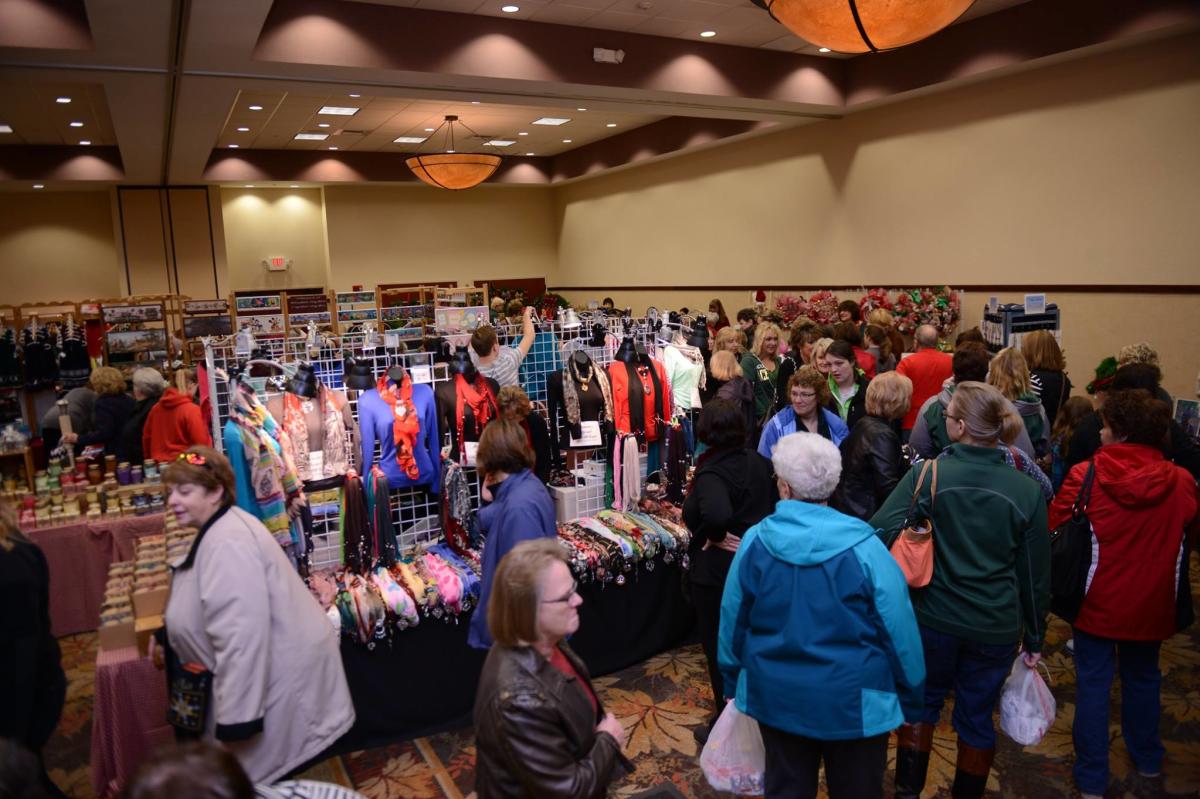 Want More?
For more holiday shopping and arts and crafts events, check out the Tomorrow River Christmas Craft Show, Q Gallery's A Gift of Art Holiday Show, or The Riverfront Arts Center's Gift Gallery! Be sure to tag @StevensPointArea and use the #StevensPointArea on your Instagram photos for a chance to be featured on our page!