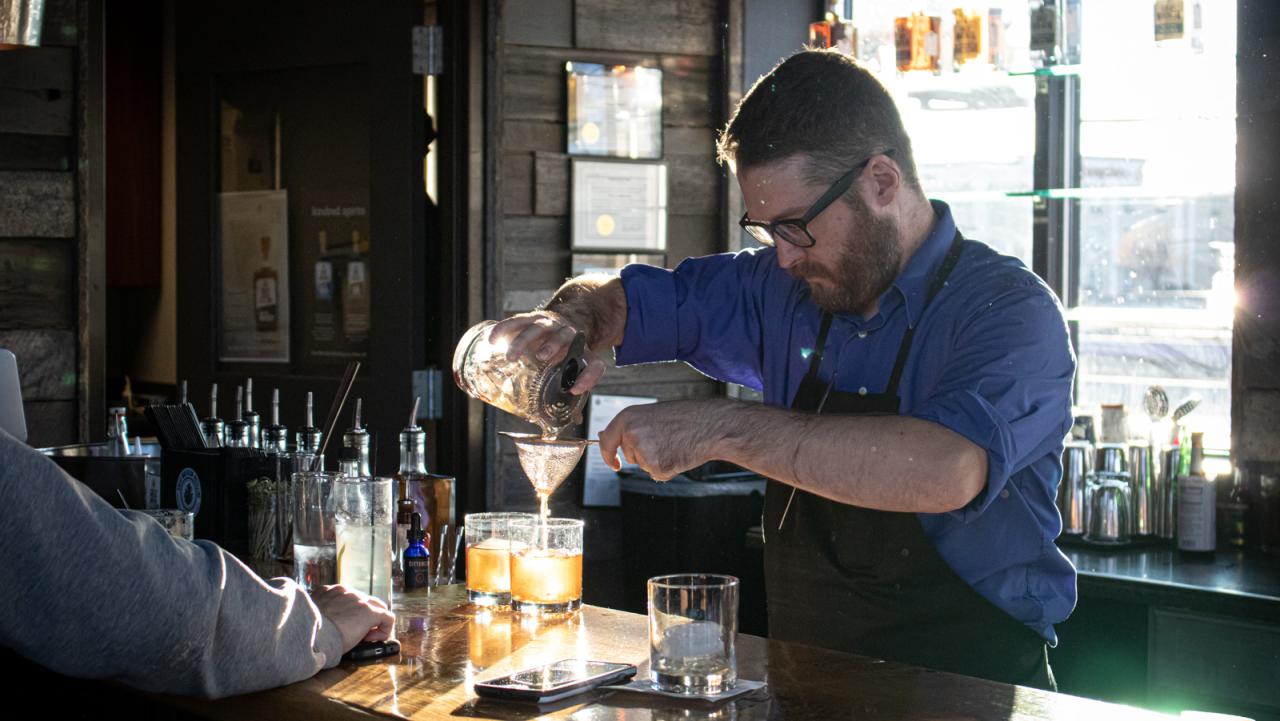 Stay warm this winter with the Central Wisconsin Craft Collective. Grab a seat at the mixology bar, a brewery, or in a winery (whichever you prefer) and sip on a seasonal drink. From a sweet cran grape glass of wine at Sunset Point Winery to a peanut butter flavored pint of beer at Stevens Point Brewery, you can be sure to find the perfect taste for a winter sip. 
For a chocolatey treat, Central Water's Rye Barrel Chocolate Porter is the way to warm up. It is made with their Imperial Porter and brewed with cocoa nibs. Central Waters is brewed in Amherst, known for being environmentally sustainable, and has a taproom just for tastings! 
Grab a limited release brew, PB Cup Porter, at the Stevens Point Brewery this winter! With dark chocolate and peanut butter flavor, the Point PB Cup is brewed with chocolate and caramel malts. Stop in for a tour Monday through Friday at 1pm or Saturday at the hour from 11am - 3pm. Reservations are required. 
Joining a tour Monday, Tuesday, Wednesday or Thursday? In January, Febuary and March you can bring a perishable food donation and receive a free tour! All donations will support Operation Bootstrap in Stevens Point.
For a sweeter taste, grab a glass of the Glacial Lake Cran Grape at Sunset Point Winery. Take a seat in the swinging chairs in the tasting room and sip on a tasty glass filled with white grapes and local cranberries. 
Be sure to head to O'so Brewing for your sour fix. You can find a barrel-aged sour, Sour Grapes, refermented on local grapes form Okray Family Farms. Be sure to grab a seat in the taphouse because you can only find this sour at the taphouse and a select amount of taprooms!
You can't go wrong with a classic Wisconsin Old-Fashioned to keep you warm while visiting Great Northern Distilling. The Old-Fashioned is crafted with their vanguard whiskey and TAPPED maple syrup, along with bitters, luxardo cherry, and seltzer. There you will find a warming and sophisticated mixology bar known for using local produce in their crafted-spirits.