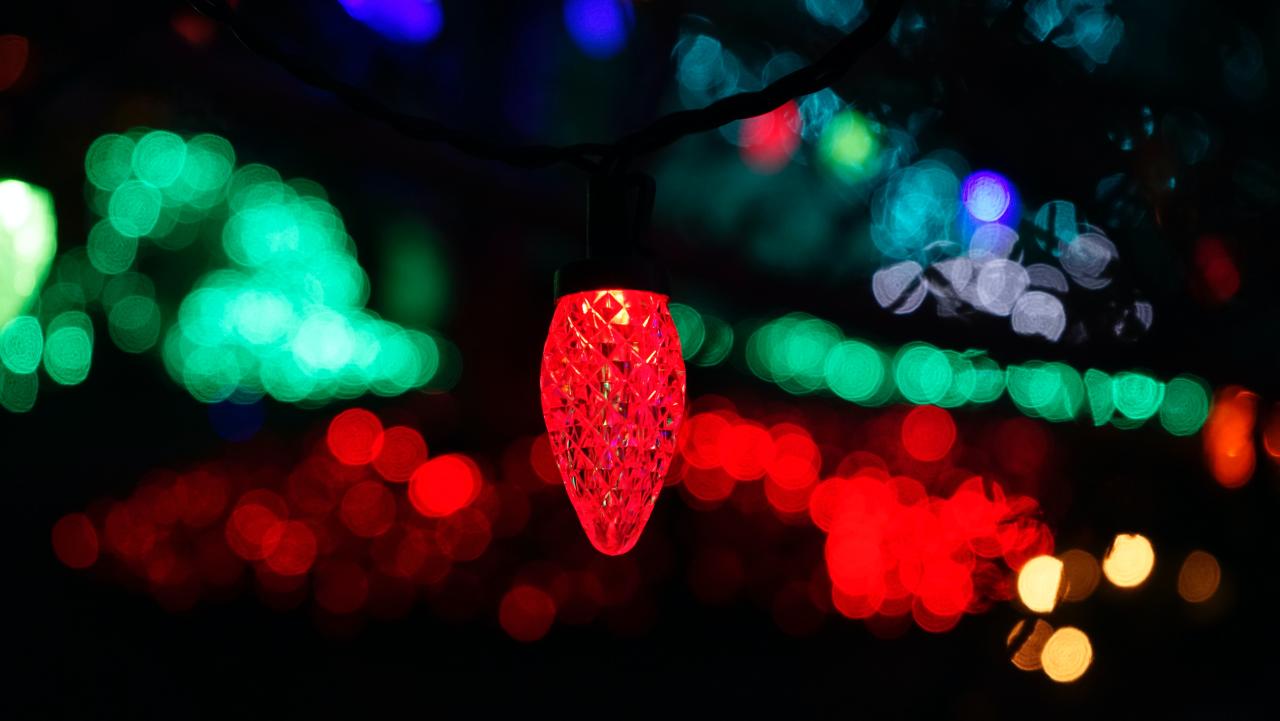 Looking for lights? Get all of the details for where to go, with our guide on where to find Christmas light displays in central Wisconsin. Read on to learn more about where to go to celebrate the holiday season in the Stevens Point Area!

Photo by Renee Fisher on Unsplash  
PLOVER
Ransbottom Christmas Display
Drive up and enjoy a computerized light show with over 20,000+ lights for the Ransbottom Christmas Display! On the weekends, you can even see a special appearance from Santa! Donations are collected on-site to support the VFW's Local Veterans Relief Fund.
When: Weekdays 5-10pm and Weekends 5-11pm
Where: 2570 Truman Avenue, Plover
Cleveland Avenue Display
Just south of Highway 54 on Cleveland Avenue you don't want to miss this colorful and bright light display. Filling the entire front yard, with a wide variety of figures you'll love this creative display - and see if you can spot the flamingo!
When: Daily
Where: 3550-3302 Block of Cleveland Ave, Plover
Higgins Light Display
Stay warm in the comfort of your vehicle while driving by The Higgins dancing lights display of 20,000 lights! Enjoy the lights that fill their front yard with all kinds of different displays.
When: 5-9pm Nightly
Where: 11841 Angle Dr, Plover
STEVENS POINT
The Byrum's
Get into the Christmas spirit this season at this local home! Drive-by their house, barn, and a beautiful display of lights on over 10 different buildings!
When: Daily through the holiday season
Where: 1793 Ole River Road, Stevens Point, WI 54481
Wylee World Light Show
Drive through the Wylee World Light Show all holiday season long and make sure the radio is turned up because, at this holiday light show, the lights dance along with the music! This drive-through lights show is free for all, tips are appreciated and will be donated to the local humane society.
When: now - January 9, 5pm-12am
Where: 1728 Willow Springs Drive, Stevens Point, WI 54482
ROSHOLT
ENCHANTED FOREST
Head to Rosholt for a community light display at the Enchanted Forest. Guests will be allowed indoors to view the lights on display, with Santa visiting on Saturday nights from 6-8pm.
When: December 3-5, 10-12, and 17-19 from 5-8pm
Where: Rosholt Fair Park, 186 W Forest St, Rosholt, WI 54473
SURROUNDING COMMUNITIES
MARSHFIELD
Rotary Winter Wonderland
This oasis of holiday cheer has been decking the halls of Wildwood Zoo in Marshfield since 2006. While there is no admission cost to enter, donations of food and cash are encouraged to help support local food pantries and help keep the lights on for the season!
When: Daily, from the day after Thanksgiving through New Year's Eve, 5-9pm
Where: 1800 S. Roddis Avenue, Marshfield, WI 54449
WISCONSIN RAPIDS
Konkols Christmas Light Show
Tune into your radio to 103.9 FM, turn off your headlights and enjoy the Konkols Christmas Light Show. The show is 25 minutes long. Although the show is free, donations are welcome and this year will be donated to help with Jaida's fight against cancer.
When: Daily through January 3, 5-10pm
Where: 2730 31st Street South, Wisconsin Rapids, WI 54494
Have something you want to add? Tell us.
Holiday Gift Guide
Looking for a gift inspired by Wisconsin to bring a smile to your friends and family? From maple syrup inspired by the classic Wisconsin cocktail to a classic box filled with the best flavors of Wisconsin, we've compiled the best picks in our... View More