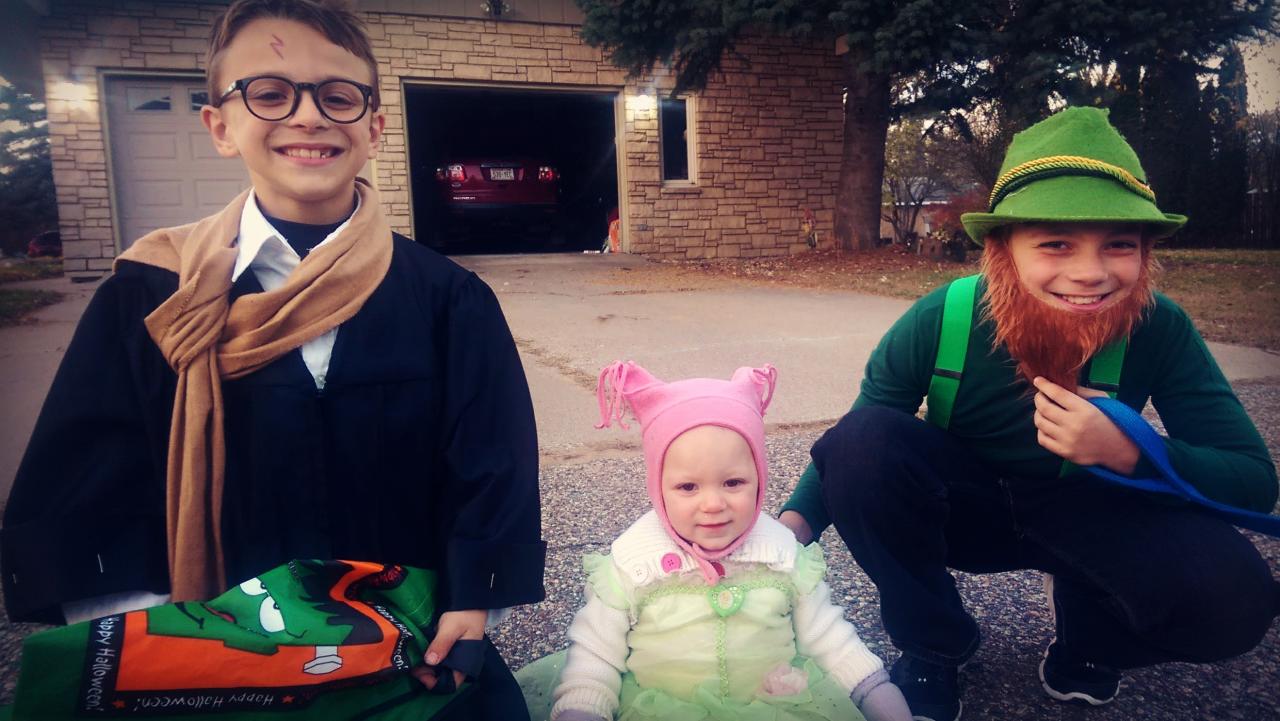 Grab your costume and get ready for trick-or-treating in the Stevens Point Area this Halloween! Learn what trick-or-treating times are in throughout the region, before heading out for sweets, treats, and spooks! 
October 26th
Downtown Stevens Point, 1:00-4:00 PM

Hancock, 4:00-6:00 PM 
October 27th:
Amherst, 3:00-6:00 PM

Iola, 2:00-4:00 PM

Rosholt, 5:00-7:00 PM
October 31st
Almond, 5:00-7:00 PM

Hull, 5:00-8:00 PM

Park Ridge, 5:00-8:00 PM

Plover, 5:00-8:00 PM

Stevens Point, 5:00-8:00 PM

Stockton, 5:00-8:00 PM

Whiting, 5:00-8:00 PM
Searching for more sweets? 
For a day filled with a campfire, food, games, a haunted hay ride and more, check out the Halloween Happenings at Bill Book Chatper IWLA! Then, head to Scaffidi Motors on October 26 for a twist on the classic trick-or-treating with Trunk or Treat. More trunk-or-treating can be found at HomePoint Real Estate on October 28. If you are looking for indoor fun, don't skip the Healthy Halloween Hoedown at the Children's Museum October 26.

For more fun things to do this fall in the Stevens Point Area check this out! Be sure to tag #StevensPointArea and include @StevensPointArea on your Instagram photos for a chance to be featured on our page.