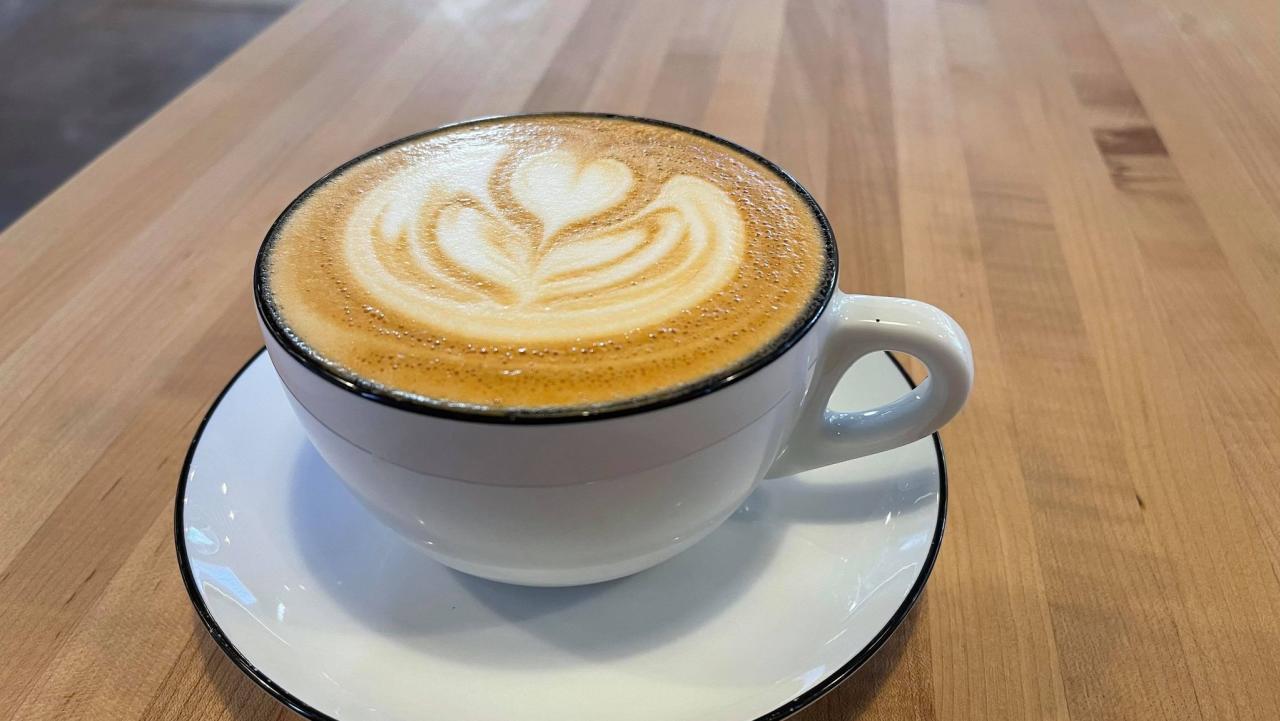 Whether you're a local coffee connoisseur or a casual caffeine drinker visiting Portage County, finding your perfect cup is a flavorful and exciting venture. Take out the guesswork and dig into some of the tastiest spots for coffee, with our guide to the best coffee spots in the Stevens Point Area. Then, head out to find your favorite!
Ruby Coffee Roasters Cafe
1410 Third Street, Stevens Point
Located just minutes from the Wisconsin River, this cozy, comfortable, and contemporary space is perfect for catching up with old friends or meeting new ones, while enjoying a cup of locally roasted Colorful Coffee on the side of a delicious breakfast or lunch. 
Must-Try:  Sea Salt Caramel Latte
COVID-19 Restrictions: Limited Indoor Capacity Seating
The Coffee Studio
1100 Main Street, Stevens Point
With a fresh new menu full of authentic and natural ingredients ready for you to experience, this bright downtown space is dedicated to high-quality food and drinks as well as collaborating with local artists in the community.
Must-Try: Nutella Latte
Mission Coffee House
1800 Plover Road, Plover
Serving up their own locally roasted blends while giving back to their community is Mission's specialty. For every pound of coffee sold, they donate $1 to a variety of local organizations. Stop in to their newly renovated, cozy location in the Artist and Fare building on Plover Road.
Must-Try:  Traditional Italian Macchiato
Zest Bakery and Coffeehouse
624 Isadore Street, Stevens Point
Being across from the UWSP campus, the bright and eclectic atmosphere at Zest is bound to entice your eyes and impress your taste buds with their themed latte boards paired with beautifully decorated bakery items.
Must-Try: White Espresso Latte
Emy J's Coffeehouse and Cafe
1009 First Street, Stevens Point
Taking pride in fair trade and organic coffee being roasted on-site, Emy J's has served the Stevens Point community for over 15 years. Come in to experience a classic coffeehouse atmosphere while enjoying a treat from their diverse menu of food and drinks.
Must-Try:  Dirty Chai Latte
The Landmark Coffeehouse
102 South Main Street, Amherst
The unique selection of food and drinks at this rustic and historic coffeehouse will be sure to have something for everyone to enjoy. Stop by while taking a stroll down Main Street.
Must-Try:  Mocha Latte topped with chocolate syrup