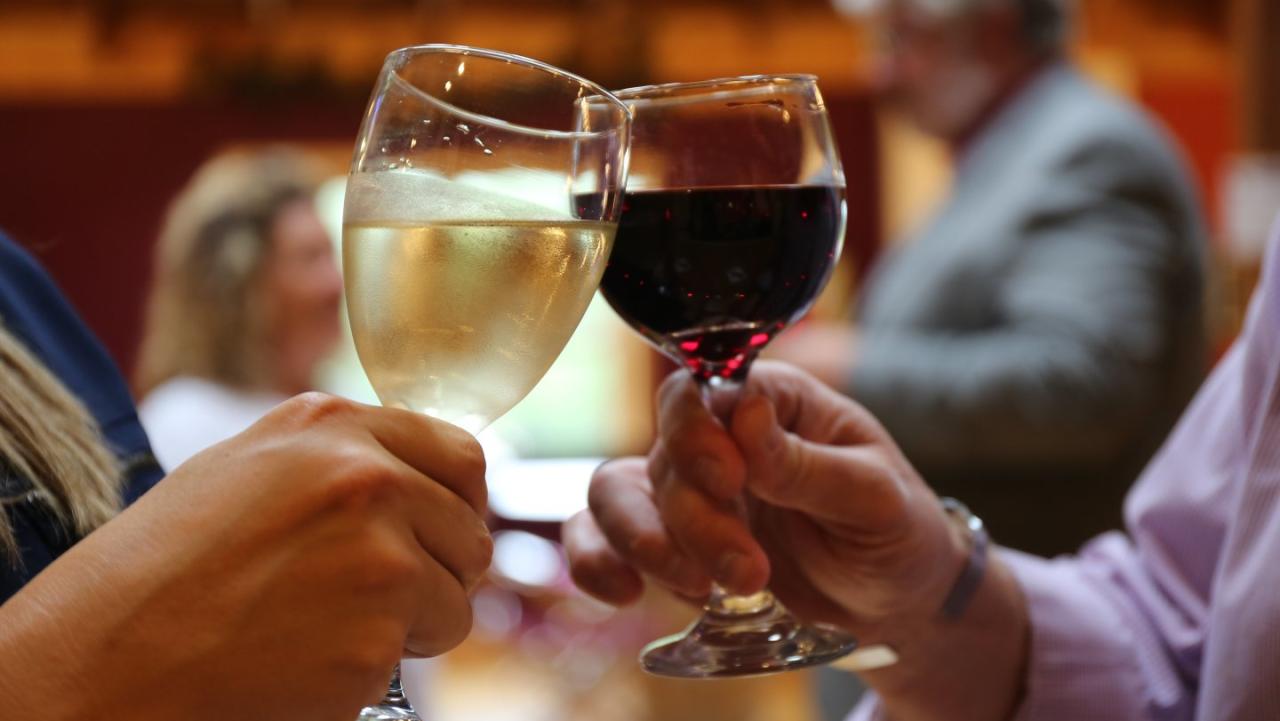 Looking for a great place for unique and satisfying wine? Sunset Point Winery is the obvious destination, but with their vast selection; including traditional varietals, fruit blends, and dessert wines, choosing between them can be tricky! We've narrowed down your search to three to try.  As you're sampling, cozy into a hammock and enjoy the second-story view of downtown Stevens Point and the Wisconsin River.
Peach Flare
New, distinctive flavors are created frequently at Sunset Point Winery, and the menu rotates slightly according to season. Peach Flare has returned, so head to Sunset to grab a glass!  Before you even taste one drop, the first thing you will notice about the light, fruity Chardonnay is its strong peach fragrance.  
Cosmic White
Get a taste of locally grown grapes with another new addition to the menu, Cosmic White wine. The drink is a fruity, sweet white wine made with a blend of Wisconsin-grown Frontenac Blanc, Brianna, and Frontenac Gris grapes. Pair this drink while swinging in one of their hammock chairs for the perfect evening. 
Wine-By-The-Pouch
Think you have tried it all at Sunset Point Winery? Think again with their new wine-by-the-pouch option! They come in small, packable sizes and are perfect to toss in the cooler for a day on the water. Current flavors are being offered in Sunset Cove and Strawberry Sunburst. 
Walk-Up Wine Window
Looking for wine on the go? Check out Sunset Point's walk-up window where you can grab a glass or a wine slushie to bring with you for any of the fun downtown events. Also, be on the lookout for their new wine pouches! 
Want More?
Keep exploring local flavor in the Stevens Point Area, as part of the craft beverages makers of the Central Wisconsin Craft Collective. For more, check out three to try from District 1 Brewing or the iconic Point Brewery. Then while you're out enjoying your sips, be sure to tag @StevensPointArea or use #StevensPointArea on Instagram for a chance to be featured!