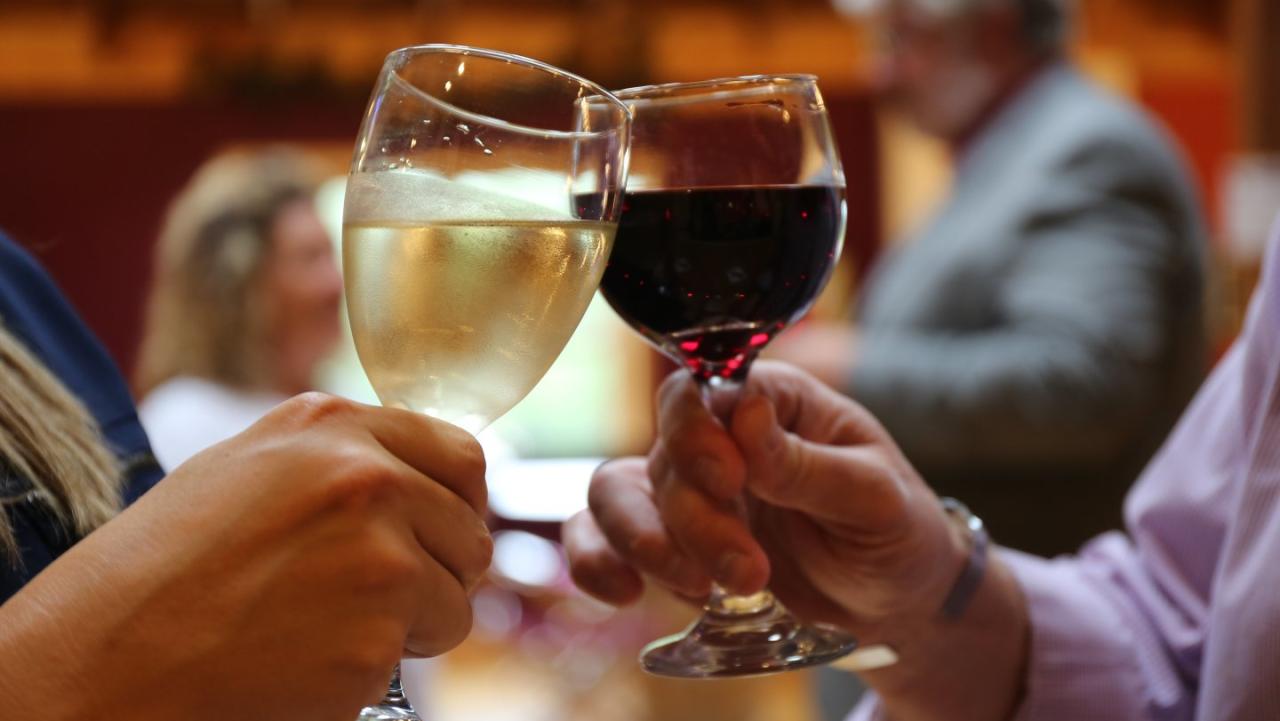 Looking for a great place for unique and satisfying wine? Sunset Point Winery is the obvious destination, but with their vast selection; including traditional varietals, fruit blends, and dessert wines, choosing between them can be tricky! We've narrowed down your search to three to try.  As you're sampling, cozy into a hammock and enjoy the second story view of downtown Stevens Point and the Wisconsin River.
Peach Flare
New, distinctive flavors are created frequently at Sunset Point Winery, and the menu rotates slightly according to season. Peach Flare has returned, so head to Sunset to grab a glass!  Before you even taste one drop, the first thing you will notice about the light, fruity Chardonnay is its strong peach fragrance.  
Slushies
When the weather heats up, try an ice-cold wine slushie! These delicious and refreshing drinks are made from a dry, red wine and the Berry Pomegranate flavored mix. Once mixed, the dryness is cut out, and you are left with a cool, thirst-quenching slushie.  
Wine-tails 
Think you have tried it all at Sunset Point Winery? Think again! Mix it up with a wine-tail, that combines two different wines in one glass and creates a completely new, unique flavor. We suggest the refreshing "Hurricane" which combines the Red Dwarf and Tropical Storm wines. The "Hurricane" is one of fifteen wine-tails, but don't be afraid to try out your own mixology skills and come up with your own mashup to try! 
Want More?
Stop in for a tour, which includes a souvenir glass and tasting on Saturday's at 3:30 p.m. and Wednesdays at 6:30 p.m. for only $10. With eight of the wines being awarded medals at the Wisconsin State Fair, you are sure to fall in love with at least a handful of flavors! Learn more about Sunset Point Winery here. 
Be sure to tag @StevensPointArea or use #StevensPointArea on Instagram for a chance to be featured on our page!