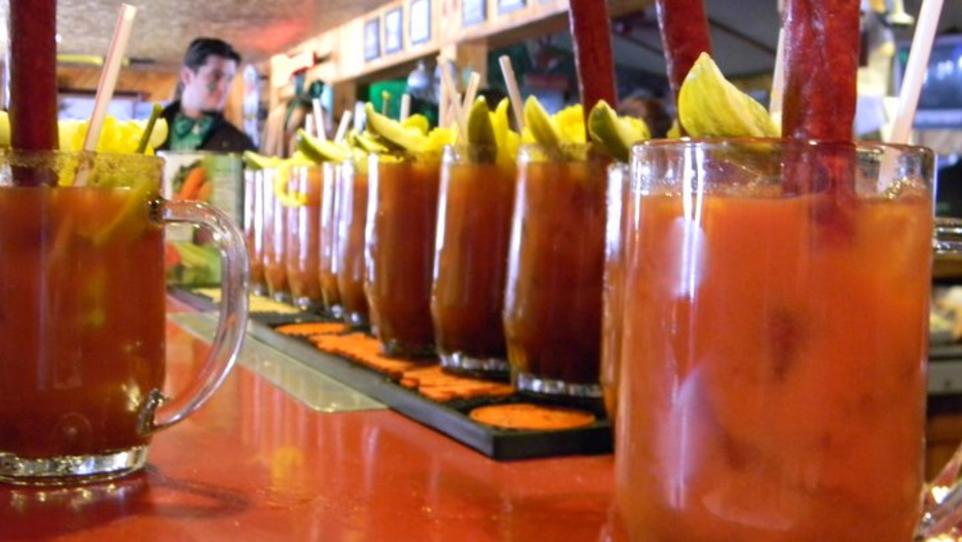 Push aside those mimosas and grab yourself a Bloody Mary. This past month I was on the hunt for the best Bloody Marys in the Stevens Point Area and boy, was that easy to do. I've narrowed it down to three places that are worth stopping at to try their Bloody Mary.
Rusty's Backwater Saloon
It's no surprise that Rusty's Backwater Saloon made it on this list. This restaurant is tucked away in Stevens Point but is known around the state for their Bloody Marys. If a drink is known this famously, you know it's amazing and definitely worth a try. If you're looking for a weekend pick me up, Rusty's Bloody Mary will not only give you a kick with the banana peppers, but leave you filled when you eat the extra toppings including cheese, a pickle and beef stick!
Hilltop Pub & Grill
If you've ever seen Hilltop Pub and Grill's food, where the plates are entirely covered… Just wait until you see their Bloody Mary. Overfilling with toppings and deliciousness, you will not want to miss out on this drink. From olives and celery to mushrooms and pickles, you can't go wrong with this mix. Like your Bloody Marys a bit hotter? Ask them to add a jalapeno for you.
Father Fats Public House
You may know Father Fats Public House as a gourmet restaurant in the Stevens Point Area, but their brunch will have you coming back every Sunday. Do you know what pairs nicely with brunch, though? A Bloody Mary. There are food choices with tastes from all over the world, but you'll never find a better Bloody Mary than in the state of Wisconsin. Don't forget that the Tastebud Tour offers the winners a brunch at Father Fats, so why not sign up for a chance to win!
Already tried these Bloody Marys and you're looking for something more? Wicked Willow serves an organic and vegan version of the Bloody Mary! The Stevens Point Brewery is now giving out their Bloody Mary beer, but it's only offered after taking a tour, so stop on by!
Did you take some photos while you were trying these amazing Bloody Marys? Post your photos and tag us at @stevenspointarea on Instagram.