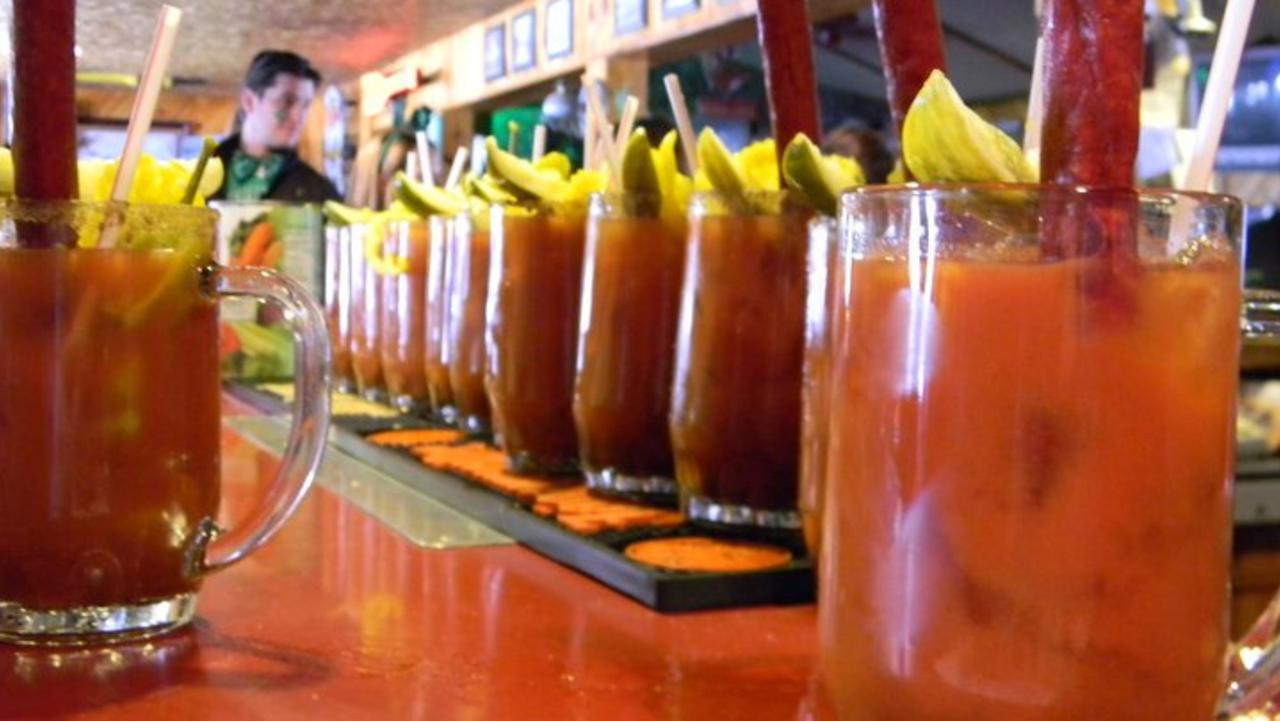 Looking for a great Bloody Mary in the Stevens Point Area? We've narrowed it down to three places that are serving up Bloody Mary's worth a taste and a try. 
Rusty's Backwater Saloon
It's no surprise that Rusty's Backwater Saloon made it on this list. This restaurant is tucked away in Stevens Point but is known around the state for their Bloody Marys. This drink has quite a reputation, and it's easy to see why. Watch the bartender whip up a few, with a hint of heat courtesy of some of the add-ins. Rusty's Bloody Mary also includes the extra toppings including cheese whips, pickle and a beef stick!
Father Fats
You may know Father Fats for their delicious small-plate dishes, but did you know they serve brunch, too? Visit their Facebook page to see updates on their weekly menu, and be sure to add on a build-your-own bloody mary!
Hilltop Pub & Grill
If you've ever seen Hilltop Pub and Grill's food, where the plates are entirely covered… Just wait until you see their Bloody Mary. Overfilling with toppings and deliciousness, you will not want to miss out on this drink. From olives and celery to mushrooms and pickles, you can't go wrong with this mix. Like your Bloody Marys a bit hotter? Ask them to add jalapeno for you.
Want More?
Looking for more delicious Bloody Marys in the Stevens Point Area? Be sure to check out Wicked Willow who serves an organic and vegan version of the Bloody Mary. Or, for more check out Bullheads Bar & Grill, PJ's Restaurant and Point After.
Be sure to share your fun at local restaurants by using #stevenspointarea on Instagram or tagging us at @StevensPointArea.