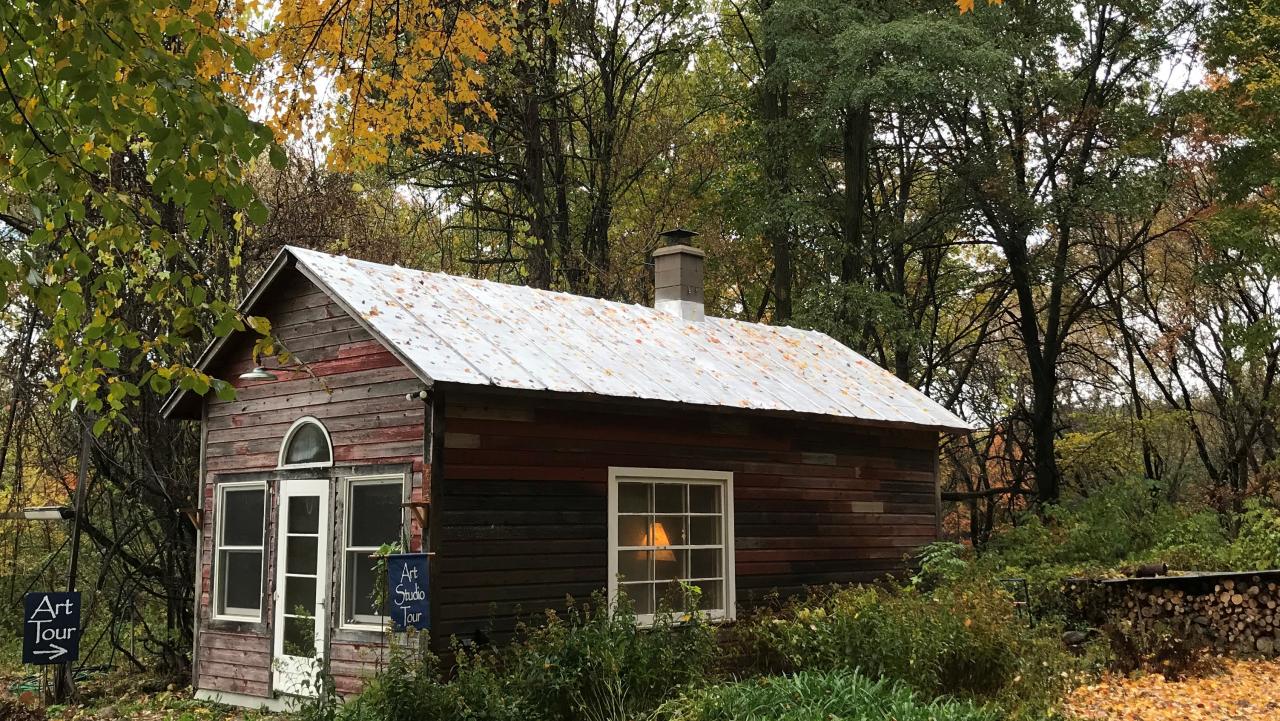 7 studios, 18 artists, and 1 fall weekend — Welcome to the Hidden Studios Art Tour, a tour of working art studios in the Stevens Point Area! This year the event is back in person and they are eager to show off all the work their artists have created. Discover studios you may not have even heard of, or do something new and exciting with the family. Here are the top things you'll need to know to get the most out of this once-a-year tour!    
SEE ART ALL WEEKEND LONG
The Hidden Studios Art Tour will be held on October 1, 2, and 3 of 2021. This iconic fall event has been held since 2004 and strives to create personal one-on-one opportunities to learn more about art and the artists who create it. 
TAKE THE SELF-GUIDED TOUR
View the map below or grab your GPS as the tour is self-guided. You will find yourself in various rural Central Wisconsin towns, exploring the state's quiet sides as you drive to each location.
Want to take a virtual tour? Visit their website and take the tour from the comfort of home. 
MEET LOCAL ARTISTS
The tour is free, but you won't want to miss out on purchasing some of the artwork! Support central Wisconsin artists and bring their work into your home. Check out the wide variety of art available on the tour in the host studios. Pieces from the tour's artists are also available on their online marketplace. 
VIEW A VARIETY OF ART
The event features the work of central Wisconsin artists, part of the close-knit artist community in the region. Each host studio will welcome guest artists and will include a mixture of sculpture, ceramics, encaustics, glass, wood, mosaics, fiber, watercolor, mixed media, photography, and jewelry.
Not from the area? No worries! Hidden Studios has created a map to make finding the studios, sponsors, and partners a breeze - all weekend long! ​