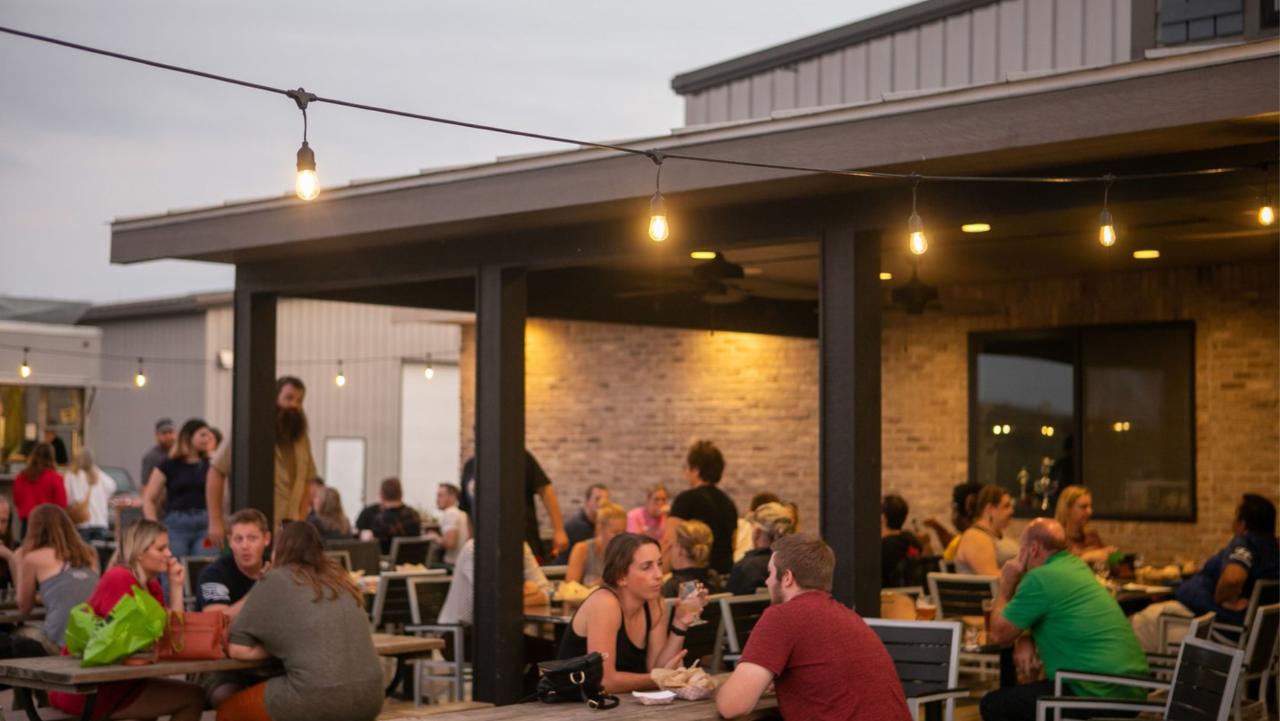 Calling all pasta lovers! We've searched the Stevens Point Area for the best pasta in eight different categories, ranging from best hand-rolled pasta to best pasta salad. Check out our list, then head out to discover a new favorite. 
Best Hand-rolled Pasta: Wooden Chair
Think that the Wooden Chair only does breakfast? Think again. Take a look at their lunch menu and try one of their tasty pasta dishes such as the chicken pesto pasta bowl. Filled with chicken, tomatoes, mushrooms, spinach pesto, and pasta, topped with parmesan cheese it is a must-try!

Best Ever-changing Pasta: Chef's Kitchen
Chef's Kitchen is a restaurant that thrives on the unexpected. Even the name and the entire theme of the restaurant changes by chef's choice! However, customers can always expect one thing- that they will always receive incredible dishes when dining. Currently, Chef's Kitchen is an Italian restaurant serving up both traditional and unique dishes. Stop in and try a dish like the Lobster Pazzo today before the opportunity is gone!

Best Hometown Favorite Pasta: Michele's
For an inspiring take on a traditional supper club, try Michele's! Although they are not known specifically for their pasta, Michele's offers dish varieties that everyone will love, including the Seafood Basciani. Which is packed full of flavor with shrimp, scallops, crab, romas, mushrooms, and linguini. 
 

Best Traditional Pasta: Grazies Italian Grill
Grazies has a wide variety of delicious fresh from scratch pasta of all shapes, sizes, and flavors. With their extensive menu, it can be hard to choose a favorite, but we suggest the seafood cannelloni, where seafood and a delicious cream sauce pair for a perfect match. For seasonal flavors, check out their seasonal specials, such as the maple bacon butternut squash ravioli!

Best Vegan Pasta: Wicked Willow
Wicked Willow provides customers with tasty, locally sourced vegan options. This allergen-friendly location has an extensive menu packed with options, including vegan mac-n-cheese that can be customized nearly any way you'd like. Create your own combo from their extensive list of vegan ingredients, or try a specialty combo like the gyro or BBQ mac!

Best Rice Noodle: Mama Mai's Noodles
Mama Mai's Noodles is a hidden gem offering authentic Southeast Asian foods, including Hmong egg rolls, Pad Thai, bubble tea, and more. When you visit be sure to try their Pho. It is packed full of flavor with brisket, top sirloin, tripe, flank, or beef meatballs. 

Best Pasta Salad: Silver Coach
Check out this classic Stevens Point Area restaurant, the Silver Coach, housed in a 1903 railroad car. We suggest ordering the Piri Piri Tuna with Pasta, piled high with blackened chunks of Sashimi yellowfin tuna seared with Piri Piri. Piri Piri is a flavorful combination of jalapeno, poblano, crushed red & cracked black pepper, garlic & olive oil. To top it off, the entire dish is then tossed with pasta!

Best Make-at-Home Pasta: Sky View Pasta
Sky View Pasta makes handmade pasta made with Central Wisconsin's finest and freshest ingredients, including organic eggs, durum semolina flour, organic vegetables, and sea salt. The options are endless with dishes that you can make with this pasta, especially since the pasta flavors change with the season. Find their products at the Stevens Point Winter's Farmers Market!