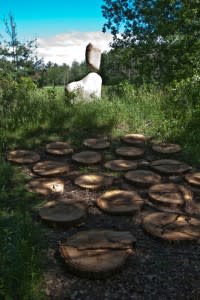 We have wrapped up the second year of our Celebrate the Arts campaign, and we want to thank everyone who came to the Stevens Point area, attended one of our great arts events or visited one of our galleries, museums, shops or other attractions.
We would also like to thank everyone who entered our Celebrate the Arts Spring Sweepstakes, which wrapped up last month. Congratulations to our winner, Michele D. of Madison, who will receive a $500 arts getaway that includes:
And, don't forget: arts isn't just a springtime activity here; we've got engaging attractions and events you can experience year-round. Find upcoming arts events here, or pick one of these great arts itineraries to try on your next visit to the Stevens Point area.