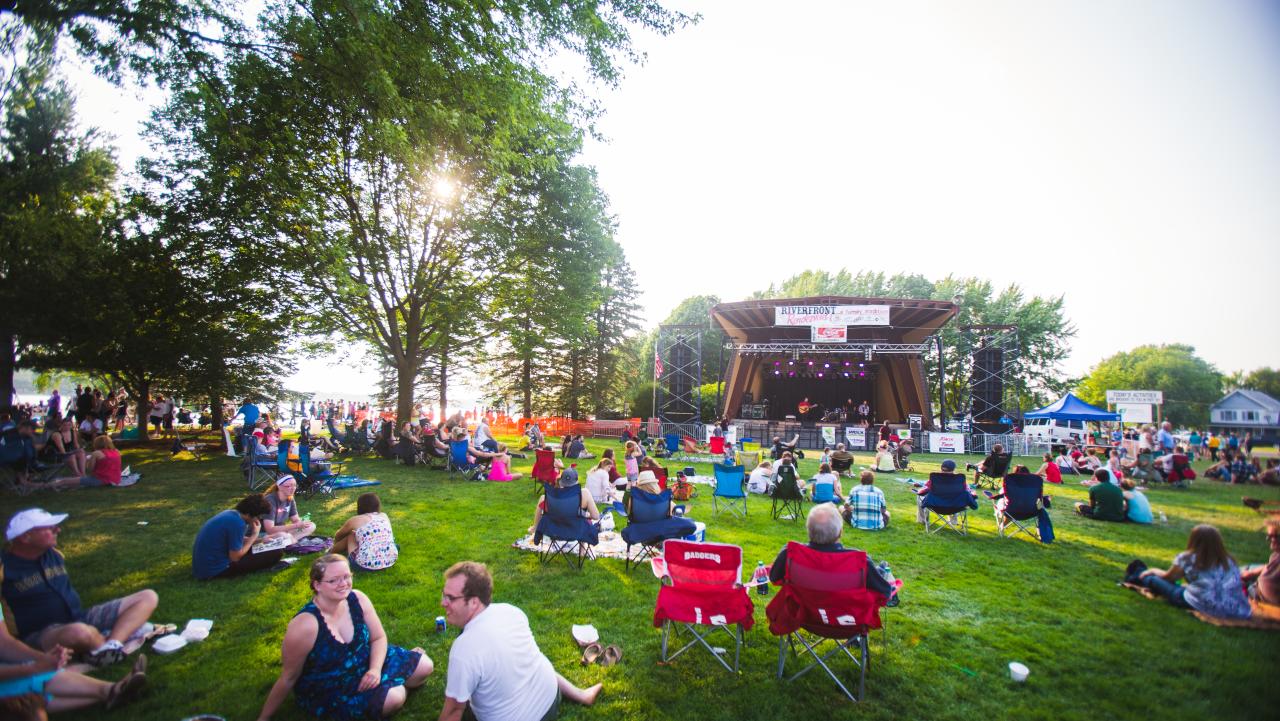 Looking for a fun family-friendly festival, complete with great food, free live music, and capped off with fireworks? If so, this is one event you do not want to miss. The annual Riverfront Rendezvous is held at Pfiffner Pioneer Park and will be taking place from July 4-July 6, 2019.
Here are the top six things you need to know before heading out to enjoy the summertime fun!
1. Food
No festival is complete without the food! The classic funnel cakes and elephant ears will be available, but there are always new items being added to the menu for you to try. Food tents will be open from noon-10pm Thursday, 5-10pm on Friday and noon-10pm on Saturday.
2. Carp Classic
Who knew fishing for carp would be so exciting? We would tell you the secret about catching them, but every contestant keeps their strategy top secret. Commonly known bait for carp is sweet corn, but others "chum" for the fish. Some choose to fish along the shore, while others prefer to go out on their boat. Whatever strategy you decide, make sure it helps you win the grand prizes of a nice trophy and bragging rights!
3. Music
Who doesn't love music to help ease out of the long work week into a fun-filled weekend with family and friends? The acoustic band First Avenue will be performing Thursday night in the Pfiffner Building. Are you more interested in the rock genre? Look out for Old Soul Society or the Michigan Rattlers performing Friday night. Don't miss the impressive blues guitarist and singer, Samantha Fish, on the Main Stage on Saturday night. Or, if you're feeling particularly funky, be sure to check out the Funkyard Dealers or Porky's Groove Machine Saturday night! Keep in mind that all these musical acts are free! Check out the full list of musical acts here.
4. New to Riverfront 
Pack your flannels and suspenders, everyone, because new to Riverfront Rendezvous this year is the Timberwork's Lumberjack show. This spectacle offers the audience a unique blend of logging history, world-class competition, and plenty of hilarious comedy! The shows will take place Thursday, Friday, and Saturday in the Family Zone.
Photo credit to Timberworks Lumberjack Show
5. Kid Friendly Finds
Most of the kid events will be held in the South Tent and the Family Zone throughout the weekend, but don't stop there. Line up on Main Street Thursday for the parade at noon, and then after stop by Mischief and Magic in the South Tent for face painting and henna tattoos! Get ready to yell BINGO! in the North Tent or join the fun and games as part of Kids Day in the South Tent. Cap off the weekend with the lighted boat parade and fireworks Saturday night.
6. Leave Fido at Home
We know that they are adorable, and any family pet is another member of the family, but for their own safety, we are asking that pets stay at home. From being packed with people in the day to loud music and fireworks at night, they might feel a bit more comfortable in their own home.
Think you've seen it all, already?
Check out a sneak peek of the event from a new perspective - from the sky!