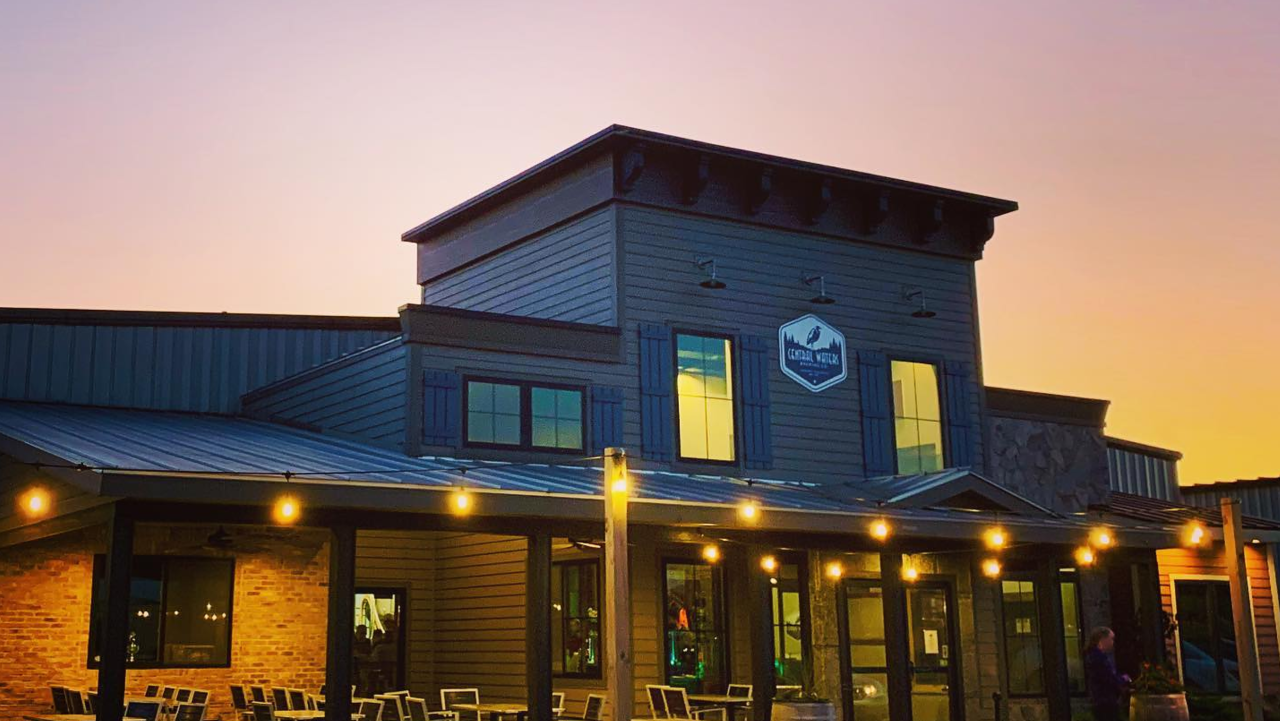 Love biking and beer? Then you'll want to check out our guide for the perfect pairing of them both, linking the Tomorrow River State Trail and Central Waters Brewing Company in Amherst. Learn more details about the route and what to expect along the way, to head out to bike it yourself. Then, explore more places to bike in the Stevens Point Area! 

Header Photo by @craftybeerhandle
Ride Guide: Central Waters by Bike
This trip covers the Tomorrow River State Trail from the section of trail beginning in Plover heading east to Amherst. Once the domain of trains traveling through the Stevens Point Area, today the path made of crushed limestone makes for a convenient and safe ride. 
Start & Finish: Tomorrow River State Trail - Trailhead off of Twin Towers Dr.

Time Needed: 3-6 hours (varies on speed and length of visit at Central Waters)

Miles Biked: 24 miles (approximately 12 miles each way)
Along the Route
Along the route, you'll expect to find plenty of wildlife and the occasional barnyard variety sighting as you traverse the rural route. Though the Stevens Point Area is mostly flat, heading east you'll begin to notice modest elevation changes of rolling hills. Nearing closer to Amherst, you'll find increasing numbers of large boulders dotted along property lines and roads - a remnant of the glaciers that once shaped the landscape in this region which now serves as a 1,000-mile footpath worth exploring known as the Ice Age Trail.  

Trip Description
Before you begin - purchase a trail pass. They are available at a box at the trailhead, near the parking area, or purchase one online before the trip. (All riders 16 and older are required to have one.) Starting from the trailhead at Twin Towers Drive in Plover, you'll head east. Riders looking to extend the trip could park near the Plover Copps location on Hwy B, where the official trail starts for a few additional miles. The trail is well maintained and slowly begins to increase elevation gradually as you head east. A popular trail used year-round, in the summer you'll see others hiking, biking, and occasionally horses - as a 12-mile stretch offers a horse trail with horse trailer parking at all trailhead locations in Portage County. In the winter the trail is open for snowmobiling, skiing, and dog-sledding.   
The route is well-marked and is easy to follow, with intersections making it easy to mark the progress along the trail. Once you have crossed Town Line Road, you begin your last stretch of the trail before passing Lake Emily County Park. Adventurous bikers who like to camp would be well suited to stay at Lake Emily County Park. The park has campsites available on the North and South sides of the lake, though the South Camping area provides closer access to the Tomorrow River State Trail.
After entering Amherst Junction, you'll need to detour off of the trail to cross County Road KK and head to Amherst to reach Central Waters. After leaving the trail you'll turn left onto 2nd Street, before taking a short dogleg on County Road KK and turning onto School Road. School Road will lead you to Main Street in downtown Amherst - and provides one heck of a satisfying downhill. (Riders looking to avoid riding back up this hill can simply take Wilson St. to Western Way and then follow Hwy Q back to Amherst Junction and the Tomorrow River State Trail.)
The last stretch consists of a turn on Washington Street, over the Tomorrow River, and up a slight hill before turning right on Allen Street in the Amherst Business Park. Central Waters is the last stop at the end of Allen St. Bike racks are available, and outdoor seating is ample. Order up a pint (or a sampler flight) a few snacks and enjoy! Most weekends evenings, you'll find Chef C's Munchie Mobile on-site serving up a rotating menu to pair with your beer. If you miss them, hungry riders can find more options in Downtown Amherst, including Village Hive or Ambrosia's.  
Where to Stay + More Craft Beverage Spots
Riders looking to stay overnight, and extend their exploration of the Central Wisconsin Craft Collective by bike, can stay at one of the hotels near the Tomorrow River State Trail, including the Hampton Inn, Comfort Inn and AmericInn.

Want more? O'so Brewing Company is just south of the Tomorrow River State Trail where it begins in Plover.
Need Some Wheels?
Bike rentals, including hybrids, road bikes, fat tire bikes and e-assist bikes are available for rent through the Hostel Shoppe. Rentals are available to reserve for a half-day, full-day, multi-day and even by the week. Learn more about Hostel Shoppe bike rentals here.  
Photo Credit: @hostel_shoppe  
Trip Map
Directions
Head east on Tomorrow River State Trail toward Kennedy Ave - .46 miles
Turn right onto Kennedy Ave - 46 feet
Turn left onto Tomorrow River State Trail - 8.77 miles
Turn left onto 2nd St - 778 feet
Turn right onto County Hwy KK/County Rd KK - .28 miles
Turn left onto School Rd - 1.4 miles
Continue onto Main St - .69 miles
Turn left onto Washington St - .377 miles
Turn right onto Allen St - .27 miles

Head north on Allen St toward Prairieview St - .27 miles
Turn left onto Washington St - .37 miles
Turn right onto S Main St - .69 miles
Continue onto School Rd - 1.4 miles
Turn right onto County Hwy KK/County Rd KK - .28 miles
Turn left onto 2nd St - 778 feet
Turn right onto Tomorrow River State Trail - 8.77 miles
Turn right onto Kennedy Ave - 46 feet
Turn left onto Tomorrow River State Trail - .46 miles