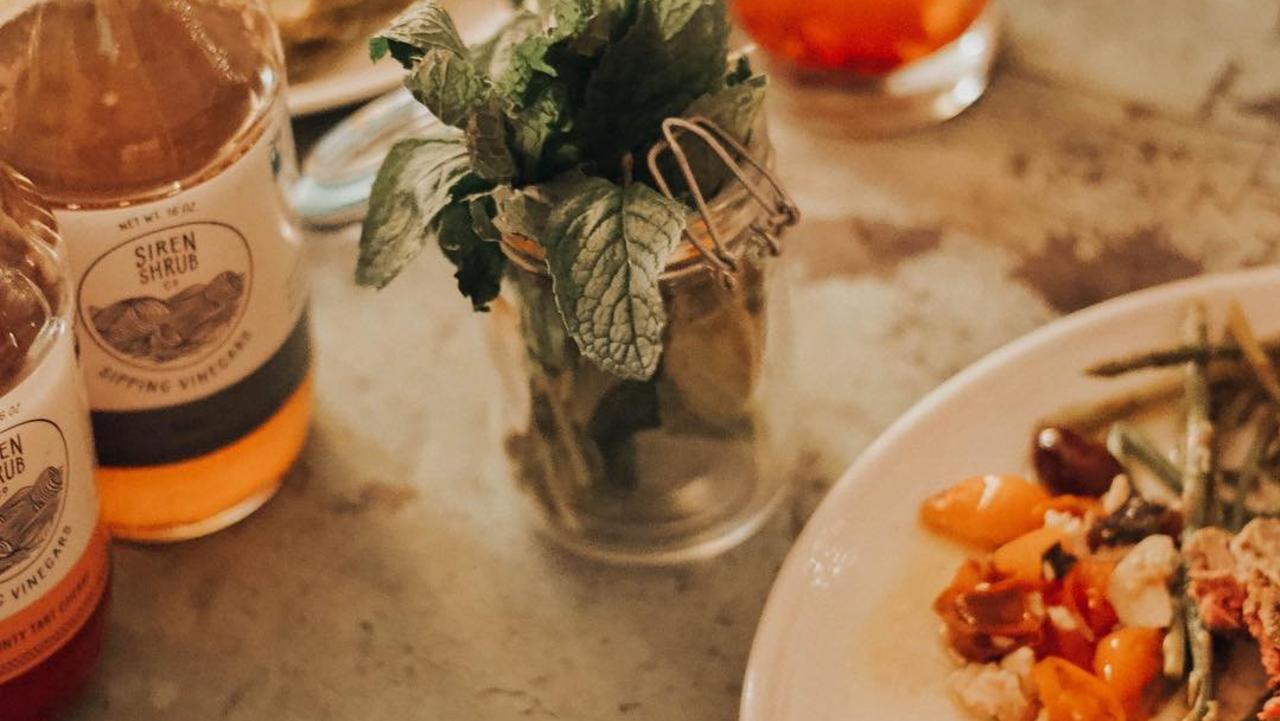 Explore local flavor and local makers in this post about sweet sips in the Stevens Point Area. Read on to learn more about one of the region's local businesses, Siren Shrub. 
What's a Shrub?
Siren Shrubs are a concentrate best served as an accompaniment to sparkling water, splashed into your favorite cocktail or mocktail, simply added to water, or poured and sipped over ice. The best part, shrubs are suitable for all ages. Siren Shrubs highlight the essence of fruits and herbs picked at the peak of the season.  They are combined with organic cane sugar or maple syrup and organic apple cider vinegar to create a shrub. 
Local Flavor
At least one Wisconsin ingredient is found in every shrub. By collaborating with other local farms in the Stevens Point Area such as Tapped Maple Syrup and Whitefeather Organics that provide fresh basil, Siren Shrub is able to perfect every recipe. To commemorate their emphasis on collaboration with Wisconsin farms, Siren Shrubs won the  "Innovative Local Sourcing" award at Feast Local Foods Marketplace in Minnesota in 2019!
Where to Find Shrubs?
Want to try these tasty shrubs for yourself? Find Siren Shrub on the menu at Father Fats or Guu's on Main, located downtown Stevens Point, or Mission Coffee House in Plover. Or, if you want to bring your shrubs to-go, head to the Stevens Point Area Co-Op or Agora Local Makers Market. Find a full list of local businesses that sell Siren Shrub products here.