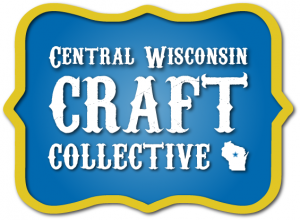 Some of central Wisconsin's finest craft breweries, distilleries and wineries are joining forces to encourage visitors to sip their way through the Stevens Point area.
Five local businesses have collaborated to create the Central Wisconsin Craft Collective, an organization that highlights the unique flavor that the four craft breweries – as well as a winery and newly opened distillery – bring to the Stevens Point area.
The Central Wisconsin Craft Collective consists of Central Waters Brewing Company in Amherst; Plover's Great Northern Distilling, which had its grand opening earlier this year; Kozy Yak Brewery/Fresar Winery in Rosholt; O'so Brewing Company in Plover; and the historic Stevens Point Brewery.
And, to help spread the word about the Central Wisconsin Craft Collective, the group has launched the Craft Collective Sweepstakes, a promotion that will award one lucky winner with a trip for four to the Stevens Point area for tours and tastings at the Craft Collective locations, as well as other prizes.
A collection of unique tastes
Visitors to the Stevens Point area will find a distinct flavor to each of the members of the Central Wisconsin Craft Collective, which are spread throughout Portage County.
Sweepstakes awards winner with VIP experience
The Craft Collective Sweepstakes, which runs through Nov. 21, will give visitors a chance to experience the tastes of the new Central Wisconsin Craft Collective firsthand.
One grand-prize winner will receive two nights' lodging for up to four people, as well as tours and tastings at each of the stops on the Craft Collective, transportation all weekend long, dining gift certificates, and a goodie bag filled with merchandise from each Craft Collective member.
For more information on the Stevens Point area, visit www.stevenspointarea.com. You can also find the Stevens Point Area Convention & Visitors Bureau on Facebook, Twitter and Pinterest.