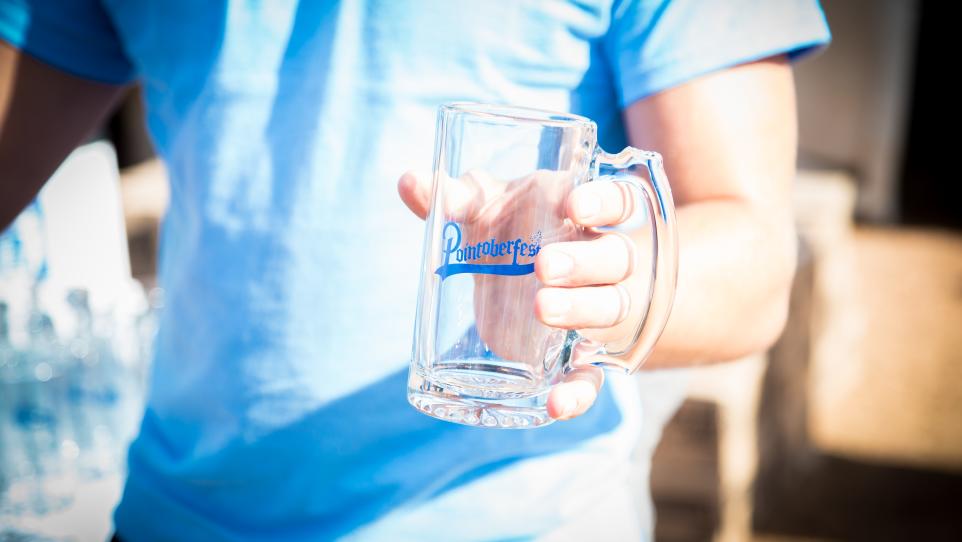 As fall returns to the Stevens Point Area, with cooler temps and color-changing tree-scapes it means that fall festival fun is right around the corner! The weekend of September 15 and 16 is jam-packed with five events unique to the area. Not sure where to start? This guide hits the highlights about what each event features, to help plan the ultimate fall weekend in the Stevens Point Area!
Blubber Run 5k:
Get in the Pointoberfest spirit early with the 5k Blubber fun run! You must be 21 years or older to participate in this unique event. 
Must-do:

Wear a costume! You will have the chance to win trophies for best group costume and best costume. 

Surprise Find:

Be sure to look for the Point Beer Stop halfway through the race!

Pointoberfest:
Celebrate like a true German with the Stevens Point Area's version of Oktoberfest! Enjoy beer and cider on tap, food from a local vendor, and live music!
Must-do:

Celebrate Gemutlichkeit, meaning friendship, warmth and good cheer, by sipping on Point Brewery's Oktoberfest beer on tap while wearing a lederhosen or dirndl dress!

Surprise Find: 

Along with enjoying 20+ craft beers and Ciderboys Hard Cider, there will also be special tappings on the hour!

Wisconsin Woodcarvers Annual Show and Competition:
Get inspired with the largest wood crafting show in Wisconsin! Bring the whole family out to enjoy two days of fun. 
Must-do:

Attend demonstrations Saturday and Sunday, and learn as much as you can about this year's featured carver Chet Jones.

Surprise Find:

Your kids will love the two free sessions of kid's carving!

Dozynki Harvest Fest:
Celebrate Polish Heritage at this year's Harvest Fest! The entire day is jam-packed with events and activities that the whole family will find interest in. Start the day with a Polka Mass at 10:30 at St. Stephan's Catholic Church, then let the festivities come after!
Must-do:

Come with a hungry stomach! Ponczka's & Polish Food will be prepared by Our Savior's Parish Ladies and will include Pierogi, Golombki, Polish Sausage and Kraut! All Food is available to eat in or carry out. 

Surprise Find: 

Dance to the Battle of the Polish Bands on the wooden dance floor!

Art in the Park:
Gather your family alongside artists and craftspeople for this fun event alongside the banks of the Wisconsin River. Art of all kinds will be sold and displayed, and eaten! 
Must-do:

Take your kids to Cardboard City! Children of all ages will love adding their own layer of paint to the cardboard buildings. 

Surprise Find:

Look for Millie the Trolley as she takes kids on rides throughout the park!
Want more?
Find more fun fall events here.