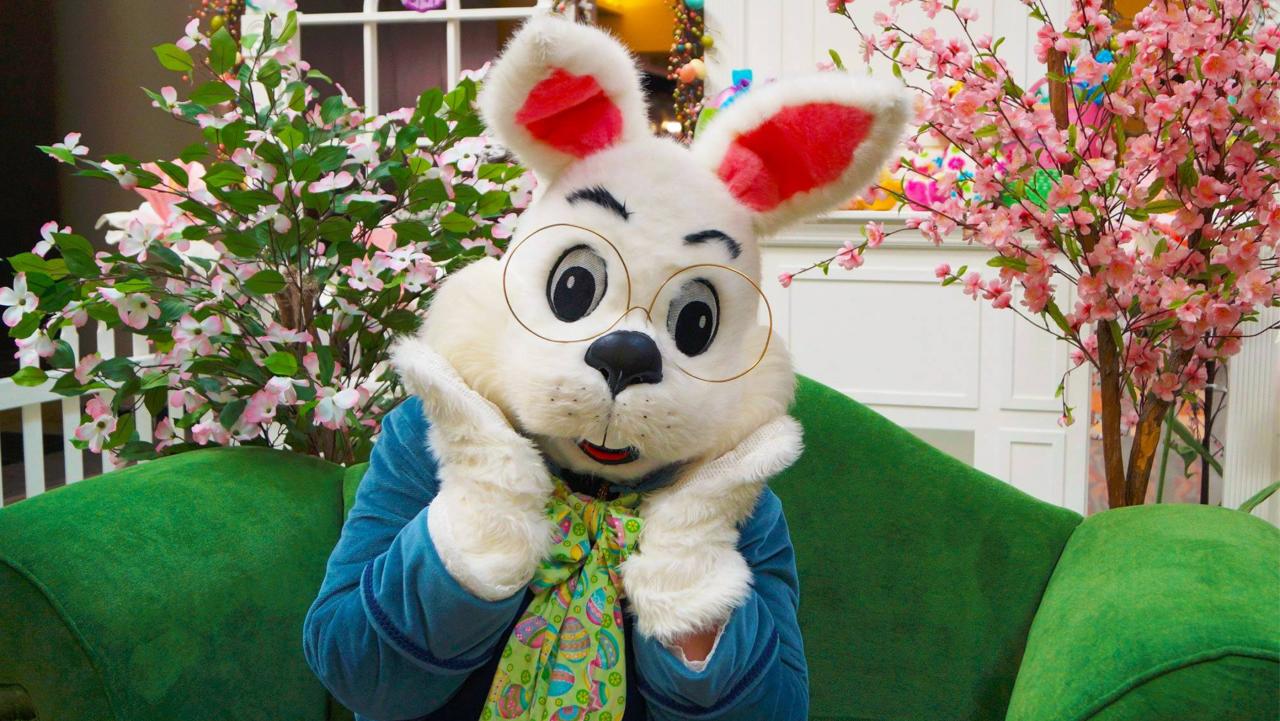 Celebrate Easter with friends and family in the Stevens Point Area! With classic activities like egg hunts and Easter Brunches to candy-inspired art shows, plan to get the whole family out for fun. Below are some of our top picks for enjoying Easter in the Stevens Point Area. 
Egg Hunts
Looking for a classic kid-friendly Easter egg hunt in the Stevens Point Area? Check out the events happening in the Stevens Point Area, including the traditional hunts to the scavenger hunt options.  
ANUAL CENTRAL WISCONSIN EASTER EGG HUNT
Rumor has it, some bunny will be hiding eggs all around the Mid-State Technical College in the Stevens Point Area. Head out, armed with your best basket and searching skills, and find the eggs on April 16, starting at 10:30am.
ANNUAL EASTER EGG HUNT
Head to Rosholt Fair Park for a classic Easter egg hunt, for children 10 and under, on April 16th at 11am. Search the grounds for goodies, from candy to bikes. Donations accepted. 
EGG MY YARD - DELTA PHI EPSILON FUNDRAISER
Surprise your kids, neighbors, or family with a yard full of toy or candy-filled eggs, and help support the Delta Phi Epsilon. Orders are due by April 15th, with the egg drop happening just in time for Easter. 
EASTER EGG SCAVENGER HUNT
Put on your thinking hat and participate in the Easter Egg Scavenger Hunt with the Stevens Point Parks Department! The family-friendly hunt will begin with clues released online, from April 1 to 17. Follow the clues through the parks, and take photographs along the way, to submit via email for a chance to win prizes!
SWAMP MONSTER EGG HUNT
Venture to Iverson Park to be egg-finding super sleuths, in the dark! The Swamp Monster Egg Hunt is for adults only and kicks off on May 4. For $15, those 18 and older find numbered eggs with only a flashlight, for a chance to win prizes! 
Easter Bunny Sightings
Wondering where you can have a meet and greet with the Easter Bunny? Check out the events happening in the Stevens Point Area below.  
EASTER BUNNY AT PALLETS AND PLANKS 
Head over to Pallets and Planks for a chance to visit with the Easter Bunny on April 9. The event is free and open to kids and pets for pictures.
Looking for more? Check out our calendar for a full list of Stevens Point Area events.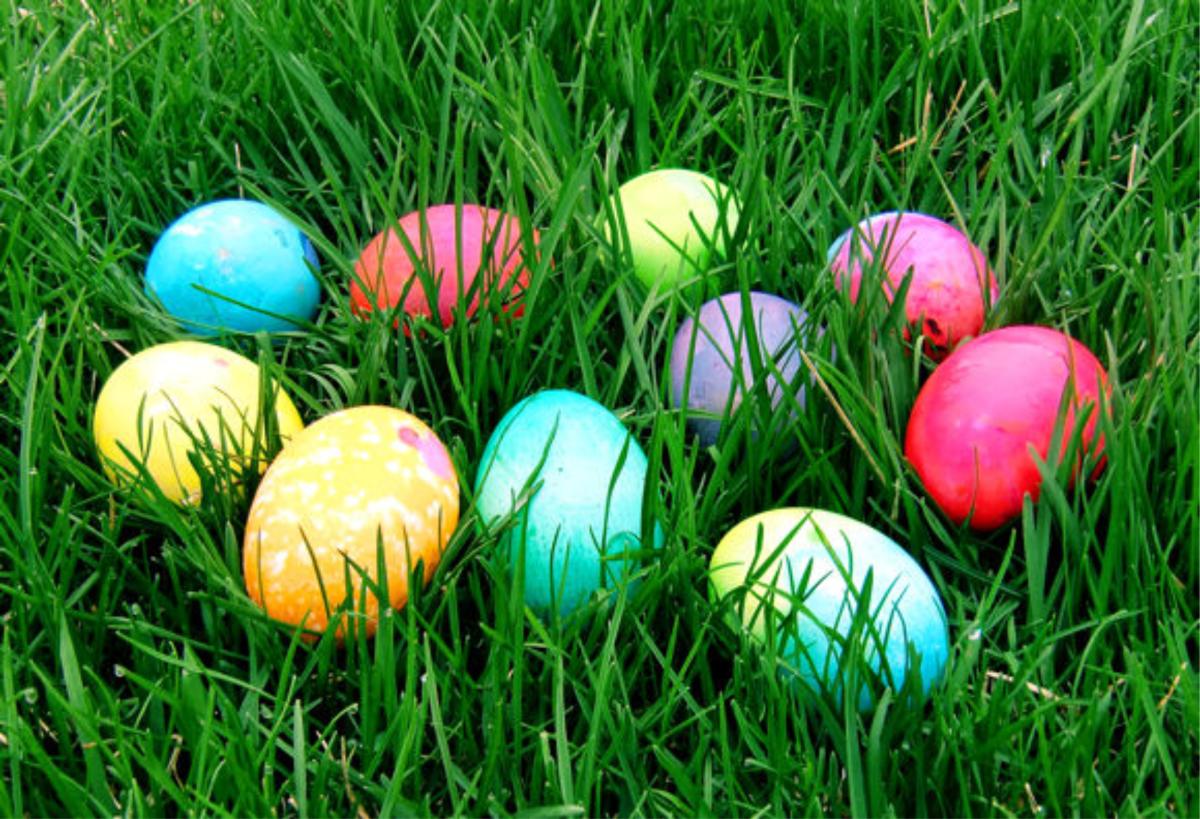 Easter Meals & Treats
Hungry? Easter meals, from carry-out, dine-in, and buffets are offered throughout the Stevens Point Area. Check out our list below for where to find Easter meals in the Stevens Point Area.
MICHELE'S RESTAURANT
This supper club staple in the region will be serving up dine-in options for Easter Sunday. Michele's will be serving all of your favorites as well as multiple salad bar options. Reservations for dine-in are recommended.
SKY CLUB
Plan a perfect Easter meal, with help from Sky Club. Offering a large buffet-style dinner from 11am-5pm for Easter, reservations are required. 
MIKEY'S OF PLOVER
Kick-off your Easter with the classic brunch offerings at this popular restaurant - serving up sweet and savory dishes. Mikey's will serve brunch on Easter Sunday from 9am-1pm, for dine-in and carry-out. The restaurant will transition to their lunch and dinner menu from 1pm-9pm.
ROCKMAN'S CATERING
Order a feast, made to order, with Rockman's Catering, including Easter dinner with all of the fixings. Orders must be placed a week in advance. 
PARK RIDGE FAMILY RESTAURANT
Let the comfort food experts handle the meal this year, and order their Easter dinner options. Park Ridge Family Restaurant is offering options, for dine-in or carry-out. Call ahead to reserve your meal, and ensure your pick-up time or delivery.
BECKY'S DOWNTOWN POLONIA CAFE
This classic cafe is offering dine-in and carry-out options for their baked chicken or ham dinners with delicious sides. If you dine-in, don't skip dessert at Becky's. 
SHOOTERS BAR
Come hungry for their in-house Easter Buffet, of their famous broasted chicken, ham, prime rib, plus all the fixings. Serving from 10:30am-2:30pm. Reservations are recommended.
SMILEY'S
Smiley's in Plover is serving up their popular Easter brunch. The meal includes hand carved roast beef and ham, oven roasted chicken, BBQ ribs, sides, and dessert, plus Grandpa's famous potato kluski's. Reservations are requested, by calling 715-341-4530. Dine-in on Easter Sunday is from 10am-2pm. 
Looking for more options? Metro Market will be offering heat and serve meals. 
EASTER BAKED GOODS
Looking for something sweet to add to your Easter celebrations? In the Stevens Point Area, here are some spots you'll want to check-out, with orders in advance.
EARTHCRUST BAKERY
Start Easter morning with their famous cinnamon rolls! Located in the Stevens Point Area Co-op, stop into Earthcrust Bakery, or order online, for their bread, cookies, and pastries. Frozen pastries are available and special orders are welcomed in advance.  
MAIN GRAIN BAKERY
Looking for the perfect bread or rolls to accompany your meal - or the perfect dessert to finish it? Check out Main Grain's offerings including full sourdough rolls and bread to cheesecakes and signature cakes, plus a wide variety of baked items from cream pies, cookies, and brownies. 
VILLAGE HIVE
This shared-use community kitchen will be serving up some special treats just in time for the holiday. Village Hive orders are due in advance and include some tasty options from classic pies to modern bites, made with all the usual organic local goods. Order online here.
ZEST BAKERY AND COFFEEHOUSE
Looking for something sweet - and fun family activity? Check out the paint-your-own cookies and other delicious treats from Zest. Decorate-your-own options, as well as several other sweet treats, are available.
Have something to add? Tell us.
Want More?
Check out the fun and unique Peeps Art Show at the Riverfront Arts Center April 8 - 24 to see artwork made from candy Peeps. Then, find more fun events in the Stevens Point Area. Want to join the fun? Send your photo, by including @stevenspointarea on Instagram, or using hashtag #StevensPointArea.
Thank you to Feltz Dairy Store for their header image of the Easter Bunny!