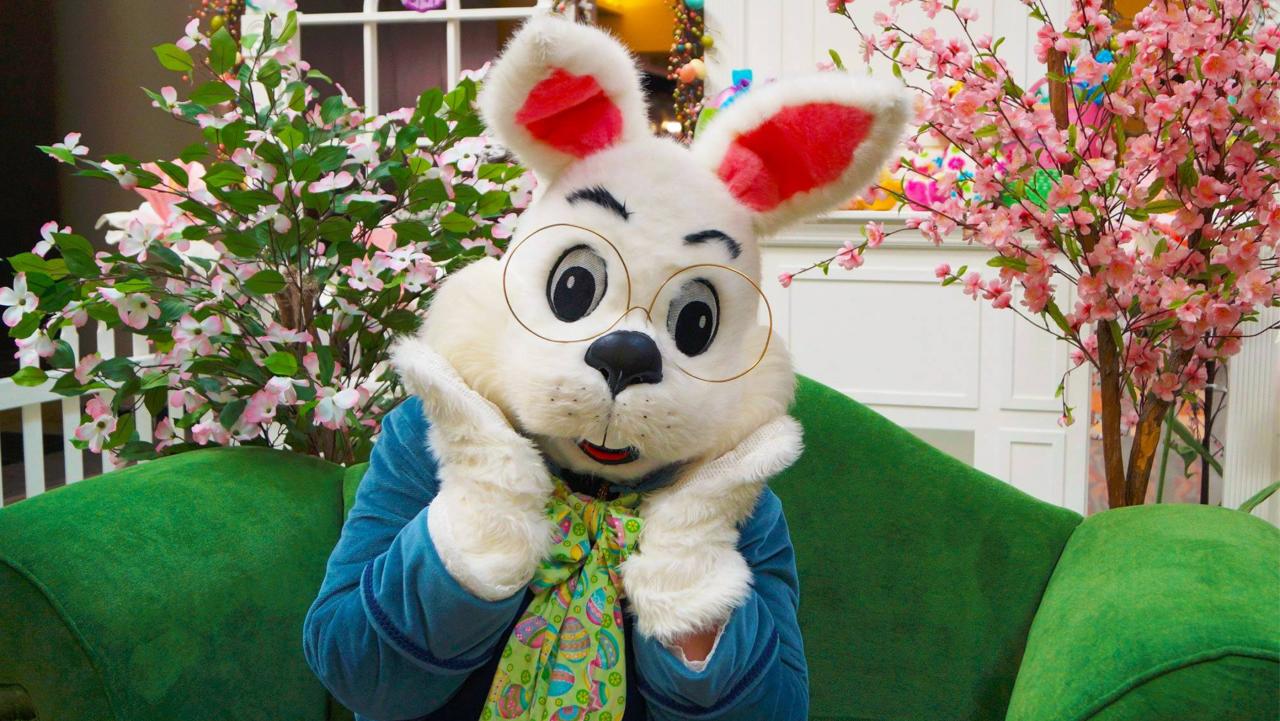 Celebrate Easter with friends and family in the Stevens Point Area! With classic activities like egg hunts and Easter Brunches to candy-inspired art shows, plan to get the whole family out for fun. Below are some of our top picks for enjoying Easter in the Stevens Point Area. 
Egg Hunts
Looking for a classic kid-friendly Easter egg hunt in the Stevens Point Area? Check out the events happening in the Stevens Point Area, including the traditional hunts to the new scavenger hunt options.  
TOMORROW RIVER EASTER EGG HUNT
Rumor has it, some bunny will be hiding eggs all around the Tomorrow River area in local businesses. Head out, armed with your smartphone, and play with Eventzee App, using code Tomorrow2021, and find the eggs March 26-28.
COMMUNITY EGG-STRAVAGANZA - EASTER EGG HUNT
Join Celebration Church on April 3 for games, candy, eggs and fun for all ages. Celebrate the season from 1-3pm outdoors, for this classic event. 
ANNUAL EASTER EGG HUNT
Head to Rosholt Fair Park for a classic Easter egg hunt, for children 10 and under, on April 3 at 11am. Search the grounds for goodies, from candy to bikes. Donations accepted. 
EASTER EGG SCAVENGER HUNT
Venture to Iverson Park to be egg-finding super sleuths, with the Stevens Point Parks Department. Starting March 19 (and through April 4), follow along with the clues on their Facebook page and website. Find the goods? Snap a shot, and share it via email to be entered to win prizes.
EGG MY YARD - SPASH GIRLS' TENNIS FUNDRAISER
Surprise your kids, neighbors, or family with a yard full of toy or candy-filled eggs, and help support the SPASH Girls' Tennis program. Orders are due by March 21, with the egg drop happening on April 2 or 3. 
AFTER EASTER EGG HUNT
Don't let humans have all the fun! Grab your dog and check out this fido-focused Easter egg hunt, with Pawsitively Unleashed, on April 9.
Easter Bunny Sightings
Wondering where you can have a meet and greet with the Easter Bunny? Check out the events happening in the Stevens Point Area below.  
EASTER BUNNY AT BACKCOUNTRY
Head over to Backcountry Brewing for a chance to visit with the Easter Bunny on March 28. The event is open to kids and pets for pictures. While free, donations are being collected to help support the Family Crisis Center. 
Looking for more? Check out our calendar for a full list of Stevens Point Area events.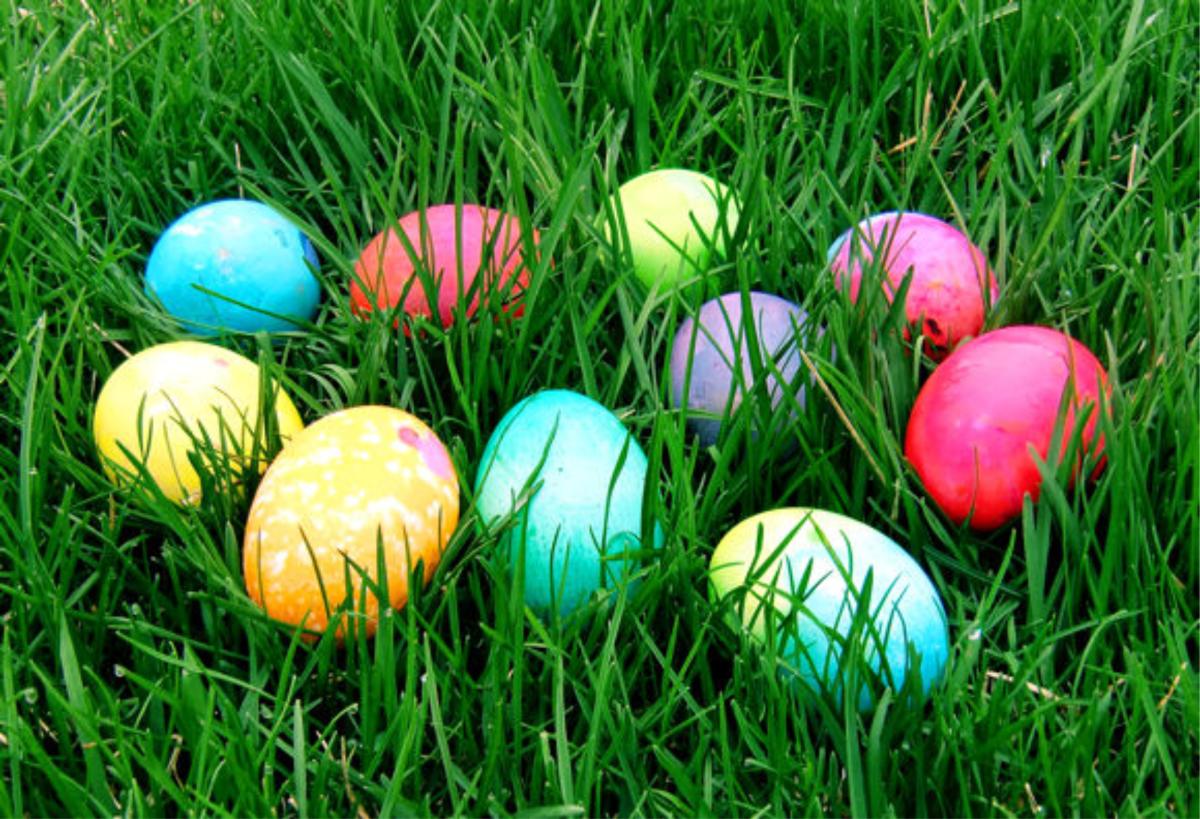 Easter Meals & Treats
Hungry? Easter meals, from carry-out, dine-in, and buffets are offered throughout the Stevens Point Area. Check out our list below for where to find Easter meals in the Stevens Point Area.
MICHELE'S RESTAURANT
This supper club staple in the region will be serving up dine-in and curbside options just in time for Easter. Michele's will be serving all of your favorites, including individual Easter Platters and a family-style option for dine-in, in addition to an Easter Buffet Box for curbside pick-up. Reservations for dine-in are recommended and curbside orders are due before 3pm on April 3. 
SKY CLUB
Plan a perfect Easter meal, with help from Sky Club. Offering dine-in and carry-out options 11am-5pm for Easter, featuring entree choices of Prime Rib, Roast Turkey, and Honey Ham. 
MIKEY'S OF PLOVER
Kick-off your Easter with the classic brunch offerings at this popular restaurant - serving up sweet and savory dishes like the Fried Chicken Donut Sandwich. Mikey's will serve brunch on Easter Sunday from 9am-1pm, for dine-in and carry-out. The restaurant will transition to their lunch and dinner menu from 1pm-9pm.
FATHER FATS
Choose from breakfast and dinner options, from cinnamon rolls to garlic and dry-rubbed prime rib, with the selection at Father Fats featuring some classic comfort foods and unique offerings. Orders are due by March 30, for pick-up on April 2 or 3. 
WISSOTA CHOPHOUSE
Head out for Easter Brunch at the Wissota Chophouse in Downtown Stevens Point. They'll be serving 10am-2pm, with all of the brunch staples like Mimosa's and Bloody Marys. The menu will be posted on their Facebook page when available.
ROCKMAN'S CATERING
Order a feast, made to order, with Rockman's Catering, including Easter dinner with all of the fixings. Orders must be placed by Thursday, April 1. 
PARK RIDGE FAMILY RESTAURANT
Let the comfort food experts handle the meal this year, and order their Easter dinner options. Park Ridge Family Restaurant is offering meals for one, or family options, for dine-in or carry-out. Call ahead to reserve your meal, and ensure your pick-up time or delivery.
BECKY'S DOWNTOWN POLONIA CAFE
This classic cafe is offering dine-in and carry-out options for their baked chicken or ham dinners with delicious sides. If you dine-in, don't skip dessert at Becky's. 
SHOOTERS BAR
Come hungry for their in-house Easter Buffet, or opt for carry-out, of their famous broasted chicken, ham, ribs, with all the fixings. Serving from 11am-4pm, reservations are recommended.
SMILEY'S
Smiley's in Plover is serving up a family-style Easter dinner, available for pick-up only. The meal includes baked chicken, Polish sausage, ribs, baked ham, sides, biscuits, and dessert, plus an option to order Grandpa's famous potato kluski's. Orders must be made in advance, by noon on April 3, by calling 715-341-4530. 
GREAT EXPECTATIONS
Great Expectations is serving up Easter Brunch, as a heat and eat feast for pick-up on April 3. The meal, which serves 8, includes cranberry glazed ham, mushroom swiss egg bake, hashbrown casserole, corn souffle, salad, buns, and dessert.  
Looking for more options? Trigs and Metro Market will be offering heat and serve meals. 
EASTER BAKED GOODS
Looking for something sweet to add to your Easter celebrations? In the Stevens Point Area, here are some spots you'll want to check-out, with orders in advance.
EARTHCRUST BAKERY
Start Easter morning with their famous cinnamon rolls! Located in the Stevens Point Area Co-op, stop into Earthcrust Bakery, or order online, for their bread, cookies, and pastries. Frozen pastries are available and special orders are welcomed in advance.  
MAIN GRAIN BAKERY
Looking for the perfect bread or rolls to accompany your meal - or the perfect dessert to finish it? Check out Main Grain's offerings including full sourdough rolls and bread to cheesecakes and signature cakes, plus a wide variety of baked items from cream pies, cookies, and brownies. 
VILLAGE HIVE
This shared-use community kitchen will be serving up some special treats just in time for the holiday. Village Hive orders are due in advance and include some tasty options from classic pies to modern bites, made with all the usual organic local goods. Order online here.
ZEST BAKERY AND COFFEEHOUSE
Looking for something sweet - and fun family activity? Check out the paint-your-own cookies and other delicious treats from Zest. Decorate-your-own options, as well as several other sweet treats, are available.
Have something to add? Tell us.
Want More?
Check out the fun and unique Peeps Art Show at the Riverfront Arts Center between March 26 and April 18 to see artwork made from candy Peeps. Click here for a full list of Stevens Point Area events, and be sure to tag @StevensPointArea in your Instagram photos!
Thank you to Feltz Dairy Store for their header image of the Easter Bunny!