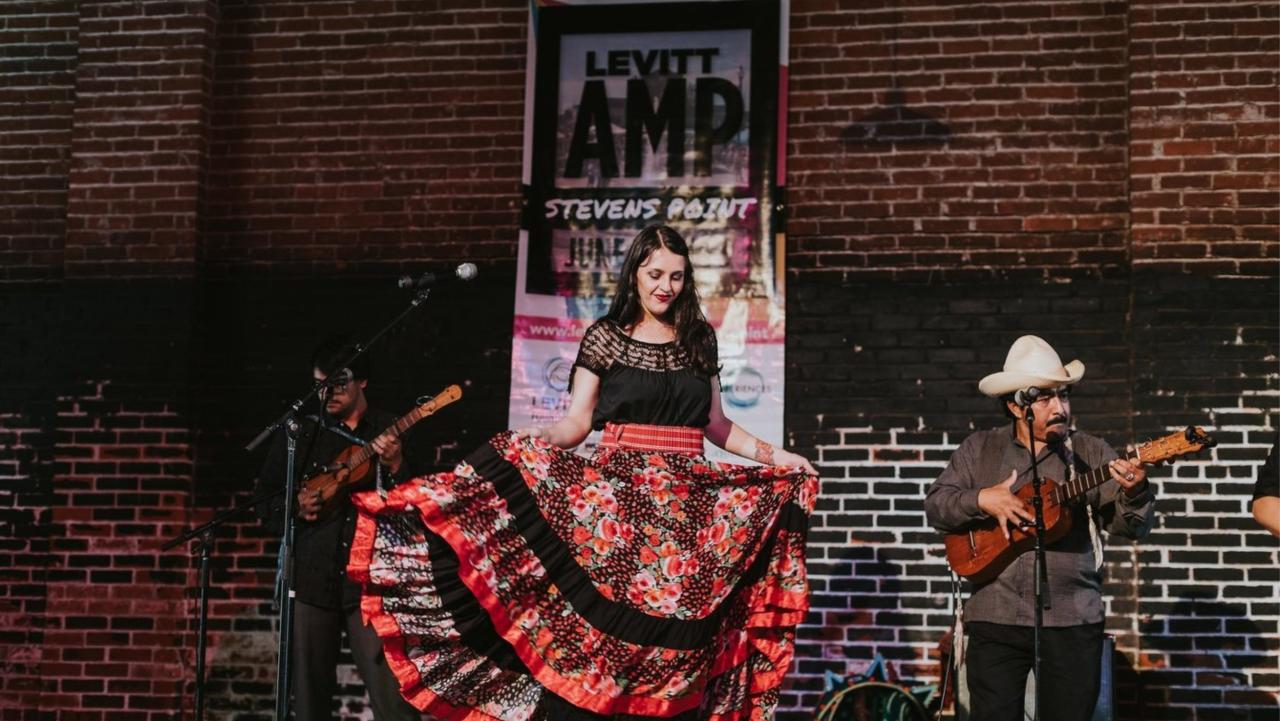 Happy National Plan for Vacation Day! As led by the U.S. Travel Association, National Plan for Vacation Day encourages Americans to plan for and use their earned vacation and time off. To help enrich your vacation plans, read ahead for ideas and activities in the Stevens Point Area! 
For the Foodie:
Start your day off with award-winning coffee at Ruby Cafe in downtown Stevens Point. Then, visit the Stevens Point Farmer's Market (or the Winter Farmer's Market depending on the season) for your own taste of Stevens Point. Learn more about where to find fresh foods from the Central Rivers Farmshed. Get a taste of the best of what Wisconsin has to offer with some fresh cheese curds from Mullins or Feltz Dairy Farm, or enjoy some delicious deep-fried cheese curds at these three locations. Top off your trip with a visit to one of the Stevens Point Area's fine dining restaurants, or visit a location with a local mindset! Read more here. 
Craft Beverage Collector: 
What makes the Stevens Point Area especially unique? The number of quality craft breweries, wineries, and distilleries through the Central Wisconsin Craft Collective. Head to the Stevens Point Brewery, around since before Stevens Point was officially a city! Then, head to Central Waters Brewing Company in Amherst for some environmentally-friendly beer known around the nation. For another tasty sip, try a famous sour from O'so Brewing Company before you stop at Great Northern Distilling for a perfectly crafted cocktail made from their spirits made on-location. If you're looking for a bite to eat to go along with your beer, head to Rosholt for McZ's. If wine is more your style, check out Sunset Point Winery! The Stevens Point Area is also welcoming two new breweries to the area coming soon- District 1 and Backcountry Brewing! Read more here.
Family-Friendly Finds:
Gather the whole family for a day of fun in the Stevens Point Area! Start with some indoor fun at the Arther J. Pejsa Observatory and Allen F. Blocher Planetarium, both located on the UWSP Campus. Stick around on campus for a trip to the Museum of Natural History, then head outdoors to Schmeeckle Reserve for a walk around Lake Joanis and some time at the Wisconsin Conservation Hall of Fame. More outdoor fun can be found at the K.A.S.H. Playground or various segments of the Green Circle Trail. If the weather is a worry, head indoors at Putt-n-Play for fun the whole family will love, or get hands-on at the Central Wisconsin Children's Museum. Read more here.
Outdoor Adventures:
The Stevens Point Area is home to many outdoor areas to get you in nature exploring. Unique to the area is the Green Circle Trail, a 27-mile hiking and biking trail winding all through Portage County. For an all-encompassing spot, check out Standing Rocks, complete with hiking trails and skiing trails, a disc golf course, dog park, and so much more! If you're looking for a longer trip through the countryside, visit the rails-to-trails Tomorrow River State Trail. Water warriors will feel right at home with the Wisconsin River, with spots like Lake DuBay, the Plover River, or the Tomorrow River spurring off of it. Then, lay out a towel and relax at Sunset Lake, Lake Emily, or Iverson Park! Read more here.
For the Arts and Culture Junkie: 
View inspiring pieces from local artists at the Riverfront Arts Center or the Q Gallery. Then, head outdoors to view interactive art at the Stevens Point Sculpture Park or at the Downtown Murals. To make your own masterpieces, head to Clay Corner Studio or Blue Bead Trading Company. If audible art is more your style, check out live performances on the UWSP Campus at the Noel Fine Arts Center, or at the Sentry Theater to see performances by students and other local groups like The Playhouse Theater Group or the cwACT. Read more here.
Want more? 
Read the following blogs for more inspiration for your next trip to the Stevens Point Area! Be sure to tag @StevensPointArea and use #StevensPointArea on your Instagram photos for a chance to be featured!