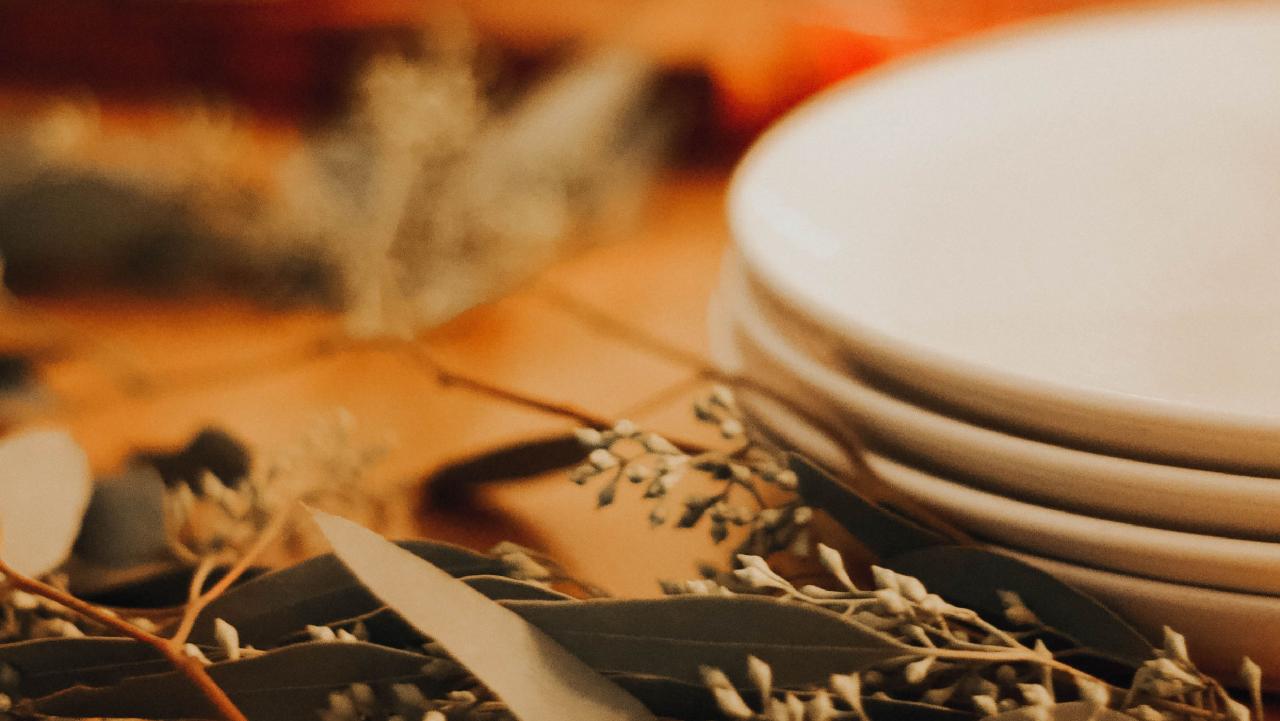 Looking for a delicious meal for the holidays, without the work, in the Stevens Point Area? We've compiled some tasty options from local restaurants, bakeries, shops, and more offering holiday goods to go. Leave the cooking to the pros and check out the offerings in the region. Then get your orders in for the perfect holiday celebration!
Header photo courtesy Siren Shrubs, by Claire Elizabeth.  
ALL OF THE FIXINGS
Becky's Downtown Polonia Cafe
This classic cafe is offering three options for pre-ordered take and bake meals for Thanksgiving. Individual meals, 8x8 meals (serving 2-3 people), and 9x13 meals (serving 4-6 people) are brimming with your choice of ham or turkey, with mashed potatoes & gravy, stuffing, and mixed veggies. Dinner rolls, fresh cranberry-orange sauce, and a variety of desserts can be added to your order.
Father Fats
Ramp up your holiday celebration with thanksgiving dinner with Chef Christian Czerwonka and his team doing all of the heavy lifting. Pick your turkey size - with plans for leftovers - and your sides by the pint from Bourbon Smashed Sweet Potatoes to Herb Butter Roasted Vegetables. Orders are due by 9:00 p.m. on Tuesday, November 24 through Father Fats by calling 715-544-4054. Learn more.
Franny's Family Restaurant
One of the region's newest restaurants might be known for their pancakes, but you'll find a lot more options for to-go for Thanksgiving. For $11.99 they're offering a turkey dinner for one with all the fixings, including mashed potatoes and gravy, homemade dressing, cranberry sauce, veggies, cornbread - plus your choice of soup or salad and a slice of pumpkin pie! Options for family platters as well as non-turkey options are also available. Call 715-997-9372 to order.  
Great Expectations
Located on Highway 54, just west of Plover, you'll find this popular restaurant serving up plenty of family meal options. While their Thanksgiving meals are sold out, check out their other family meal deals, including quiche and chili. Meals include sides and dessert! 
Market on Strongs
This popular indoor year-round farm market offers up plenty of goodies, for holiday meals - or just a regular night. From soups, pans of lasagna, pot pies, and even cookie dough. Enjoy local goods, with less effort. Online orders and in-store shopping is available. Online order form.  
Michele's Restaurant
This supper club staple in the region will be serving up curbside options for Thanksgiving 2020. Boxed traditional dinners include turkey and ham, plus all of the fixings from homemade mashed potatoes to grandma's giblet gravy and Wisconsin cheddar mac & cheese to pumpkin bars. Orders are due by 3:00 p.m. on Wednesday, November 25.
Park Ridge Family Restaurant
Let the comfort food experts handle the meal this year, and order their heat & serve thanksgiving dinner. Offering meals for one, or family options, you'll get ham, turkey, sides plus dessert. Call 715-341-8885 or 715-344-7026 to reserve your meal, and ensure your pick-up time or delivery.
Rockman's Catering
Thanksgiving orders were due by noon on Friday, November 20 - but if you missed the window don't overlook this popular caterer for the next holiday offerings. Customize your perfect meal from their menu options - and then let the chefs do all of the work! Learn more.
Shooters
Grab a full thanksgiving meal, featuring Butterball turkey, sliced ham, real mashed potatoes, gravy, stuffing, plus a roll, coleslaw, chicken noodle soup and pumpkin pie. Reservations are appreciated, but they are not required. Call 715-341-8878 to learn more.
Ski's Meat Market
No cooking is necessary with the options for side dishes at this spot. Pick from Candied Sweet Potatoes, Fresh Cranberry Relish, Mashed Potatoes, Green Bean Hot Dish, and Pumpkin Cranberry Walnut sweetbread. Call 715-344-8484 to order.
Sky Club
This popular supper club is offering up a Thanksgiving day feast, served family-style. It will include slow-roasted Turkey, Ham, sage stuffing, mashed potatoes, gravy, rolls, a garden salad, and of course - pumpkin pie. Set to serve 5, you can increase this if you need to feed a few more. Take-out orders must be placed by 8:00 p.m. on Wednesday, November 25. Call 715-341-4000 to order. 
Wooden Chair
If you're looking for classic Christmas cookies to add to your holiday spread, check out the options available through the Wooden Chair. Pre-order the special treats to bring some holiday cheer to you (or whoever you choose to share with)! Call 715-341-1133 to order.
Looking for more options? Trigs and Metro Market will be offering heat and serve meals. 
DESSERT, BREAD, & OTHER GOODIES
Carl D's
Score some holiday-themed popcorn in festive colors of green, red and white. String it up for the tree, or just enjoy it by the bowl! You can order it during regular hours, at their walk-up window, starting December 4. 
Earthcrust Bakery
Holiday mornings were made for their famous cinnamon rolls! Tucked in the Stevens Point Area Co-op, you don't want to miss this popular bakery. Stop in, or order online, for their breads, cookies, and pastries. Frozen pastries are available in their freezer cases, and special orders are welcomed in advance. Call 715-341-4155 to learn more. 
Main Grain Bakery
Looking for the perfect bread or rolls to accompany your meal - or the perfect dessert to finish it? Check out their offerings, including full sourdough rolls and bread to cheesecakes and signature cakes. You'll also find a wide variety of baked items from cream pies, cookies, and brownies. Have a special order? They ask for three days' notice and a minimum order of a dozen per variety. Call 715-630-1486 to learn more or order online here. 
Village Hive
This shared-use community kitchen will be serving up some special treats just in time for the holidays. Thanksgiving orders are due in advance and include some tasty options from classic pies to modern bites, and stunning roasted vegetables sourdough bouquets - along with all the usual organic local goods. Order online here.
Zest Bakery and Coffeehouse
Looking for something sweet - and fun family activity? Check out the paint-your-own cookies or opt for the cookie crossword from this Point bakery. Decorate-your-own options, as well as holiday-themed cookies, are available, in addition to more traditional treats. Call 715-344-6185 to learn more.
PAIRED BEVERAGES
Looking for beverages for the holiday? Check out a full list of beverage options, including bottled craft cocktail mixers to locally made craft beer, wine, and more. Or, get inspired with craft cocktail ideas with #CocktailsinPlace.
Have something to add? Tell us here.