By Megan Larsen
The Stevens Point area offers a plethora of arts and culture opportunities. Whether you prefer to stay indoors to view local galleries or like to enjoy the beauty of the Stevens Point area's sculpture parks and historical murals, it is evident that the Stevens Point area has a strong presence in the creative industry.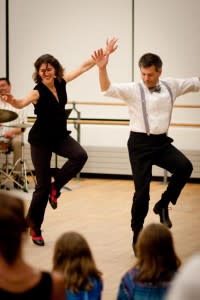 But what is a "creative industry"? Americans for the Arts define this concept as any business that's involved in the production or distribution of the arts. Although the creative economy seems like an invisible industry, it has a large economic impact on the Stevens Point area and our state's economy as a whole. The creative industry encompasses much more than art galleries and performing arts venues. It includes any for-profit and non-profit organization that encourages creativity. (Want to learn more about Portage County's creative industry? Check out what the Arts Alliance of Portage County is doing and join the conversation.)
In the Stevens Point area, our creative industry is fostered by arts venues such as Tomorrow River Gallery and Gifts in Amherst and the Stevens Point Sculpture Park (on the Green Circle Trail); four breweries -- O'so in Plover, Point Brewery in Stevens Point, Kozy Yak in Rosholt and Central Waters in Amherst; Central Wisconsin Symphony Orchestra events; the University of Wisconsin-Stevens Point's Performing Arts Series (held at @1800), and much more.
Support the creative industry in the Stevens Point area and check out our local arts events happening this spring.
This weekend, April 11-13, is the World's Largest Trivia Contest held right in Stevens Point! Trivia 45, hosted by 90FM, attracts numerous teams from all around the nation.  Trivia 45 brings increased spending to the area by offering a kick-off movie, a parade, and concerts from tribute bands.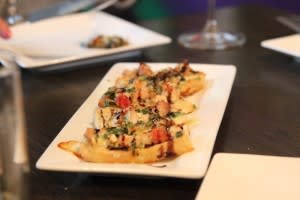 (Not to mention some trivia supporters stay in Stevens Point area lodging properties and support our local restaurants, too.)
Also, the Carlsten Art Gallery, located in UW-Stevens Point's Noel Fine Arts Center, is still displaying Jennifer Halvorson's works through April 14.  View Halvorson's pieces in "A New Look At Glass," and don't forget to look for other art exhibits displayed in all corners of the Noel Fine Arts Center.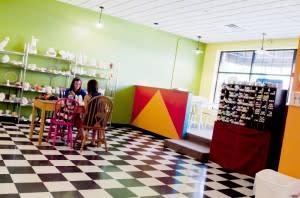 To support the creative economy in downtown Stevens Point, paint pottery at Clay Corner Studio, enjoy the Peeps Art Exhibit running April 12 – April 26 at the Riverfront Arts Center, buy locally crafted fresh breads at The Main Grain Bakery, check out Wild Wisconsin Month at the Central Wisconsin Children's Museum this April, or indulge in culinary treats from Father Fats Public House.
Additionally, you can support the creative industry in the Stevens Point area by purchasing exclusive arts-related ticket and lodging packages – but hurry, these unique specials are only offered for a limited time this spring!