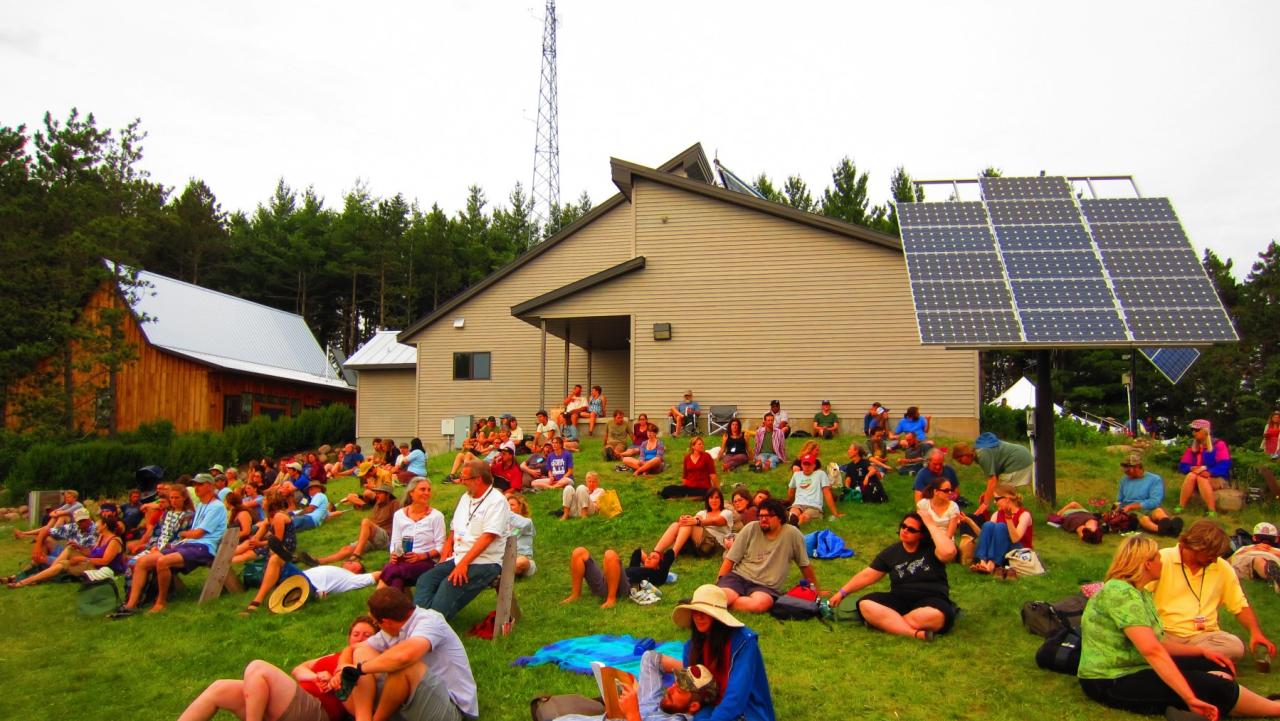 Looking to expand upon 'Reduce, Reuse, Recycle'? Get the ideas you need from the World's Largest and longest running renewable energy event, the Renewable Energy & Sustainable Living Fair. Held each year on the third weekend in June, the event is fun for the whole family, featuring workshops, exhibits, demonstrations, and live entertainment.
What is it:
The Midwest Renewable Energy Association's Annual Energy Fair is celebrating its 30th year June 21-23, 2019, is the nation's longest running (and largest) event of its kind.
Six things to know:
Check out the human-powered stage that was created by Power by the People. It will be powered by bicycle equipment that volunteers can hop on to generate power for the acts. Want to get involved? Sign up here! 


Get inspired at the Clean Transportation Show. Watch a live conversion of a vehicle, or check out MREA's Solar Carport.

Bringing the family? Be sure to check out the Rainbow's End area of the fair. Don't miss out on singing, laughing and dancing with the family and Tom Pease. Insider Tip: Want to explore the whole weekend, but looking for a way to keep the cost down? MREA members and volunteers get into the fair for free. Learn how to save $5 here. 


Interested in reducing your carbon footprint? Find a carpool buddy for your travel to and from the Energy Fair through the rideshare program! Check out the forum to find out information on offering rides and receiving rides from others. 


Fair Food at the Energy Fair is anything but!  In addition to many local, seasonal, and organic items to select from - don't miss the pedal-powered iced beverages. 

Can't make it to the fair? Check out the renewable energy systems on the Midwest Renewable Energy Association site, with a tour. The tour is available Monday-Friday, for a minimal fee, during the rest of the year.
Where: 
7558 Deer Road, Custer, Wisconsin
(just 10 minutes east from Stevens Point on Highway 10)

Looking to carpool and not have to worry about on-site parking? Leave your vehicle behind and grab hourly shuttles (available from select locations in Stevens Point and Plover) to the Fair.
Want more: