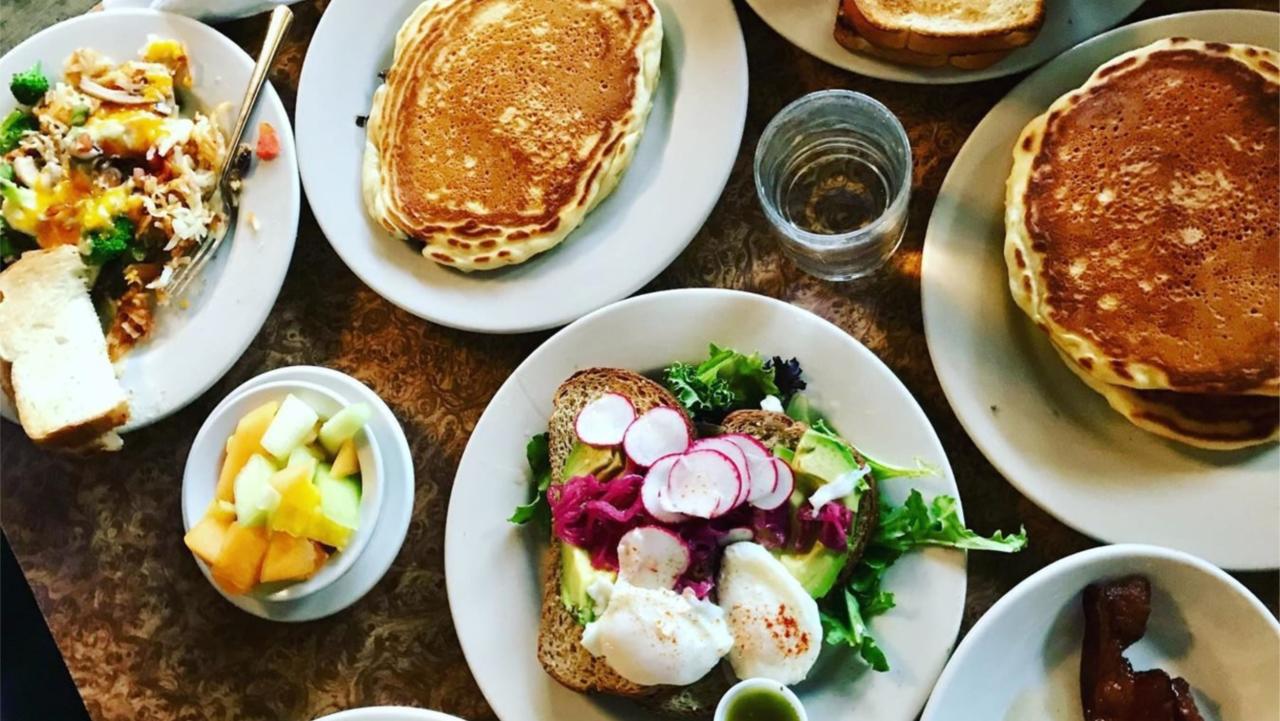 Everyone knows that breakfast is the most important meal of the day, but if you're stumped on where to go, worry no more! We have compiled some of the best breakfast places in the Stevens Point Area to start your day off strong, in no particular order. Read this blog, then head out to find your favorite! 
Wooden Chair: A staple in downtown Stevens Point, Wooden Chair offers a variety of items from sweet to savory and everything in between. This cozy spot will make you feel like you're right at home, and their homemade goods will enhance your experience even further. 
Must-try: Hard to pronounce but easy to enjoy, the Brotomushepperasheese is a must-try omelet filled with broccoli, tomatoes, mushrooms & green peppers topped with cheese sauce, shredded cheddar & served over hash browns or toast with fresh fruit. 
Cozy Kitchen: Located in downtown Stevens Point, Cozy Kitchen is Stevens Point's longest established restaurant for a reason! With breakfast being served all day, there is no wrong time for some delicious pancakes, omelets, breakfast sandwiches, or whatever your favorite breakfast item is. 
Must-try: Fill your tummy with the Lumberjack Snack, complete with two eggs, hashbrowns, sausage, green pepper, onion, and toast. 
Rock-n-Roll Cafe: This 50s-themed diner offers yummy food paired with an inviting atmosphere, making your breakfast experience extra satisfying. As a bonus, breakfast is served all day long! 
Must-try: Choose from one of Rock-n-Roll Cafe's Superstar Skillets, each named after a famous person from the 50s. We recommend the Jimmy Skillet, which is filled with sausage, ham, and bacon, all atop hashbrowns and finished with two eggs. Better yet, you get to choose whether you want toast or pancakes with your skillet for a mix of sweet or savory! 
Emy J's: If you're looking for a delicious breakfast made with local ingredients, then Emy J's is the place for you! Be sure to visit both the coffeehouse and the cafe side of the building to get tasty coffee drinks or smoothies along with your meal. 
Must-try: Get the best of what Wisconsin has to offer with the Wisconsin Traveller, an omelet made with two local eggs then filled with local potatoes, peppers, onions, and diced ham, then topped with Wisco cheddar.
Polonia Cafe: Don't let this small cafe fool you- the Polonia Cafe is packed full with flavor and personality! Tucked away in Polonia, it's definitely worth the drive for this hometown favorite. 
Must-try: Curb your sweet tooth the Cinnamon Roll Pancakes- handmade and crafted with deliciousness. 
South Point Restaurant: A Stevens Point Area favorite around since the 70s, South Point is a must-visit for any breakfast lover! Best yet, South Point is open 24/7, so breakfast is not limited to the morning hours. 
Must-try: South Point offers a variety of homemade pancakes with many flavors to choose from. We suggest trying a Wisconsin favorite, the Potato Pancake. 
Ruby Cafe: A new edition to downtown Stevens Point, Ruby Cafe offers handcrafted coffee drinks made with their own coffee brand, along with breakfast items like bakery goods, savory items like quiche, sweet crepes, and buckwheat crepes. 
Must-try: Take crepes to the savory side with the Buckwheat Crepes, such as the greens, sweet onions, feta,  sundried tomato, and rosemary cream option. 
Amber Grill: Great food is not limited to dinner at Amber Grill! Their breakfast options include everything from omelets and skillets to stuffed french toast and Belgian waffles.
Must-try: Satisfy your empty stomach with the Colossal Breakfast Burrito, a king-size tortilla stuffed with eggs, bacon, peppers, onion, mushrooms, and country potatoes. 
Olympia: Olympia is a hometown favorite serving up both American and Greek-style dishes. With many breakfast options available, you'll be sure to find something you love!
Must-try: Who said steak is just for dinner? Try 12oz. NY Steak served with two eggs, toast, and your choice of hashbrowns or American fries.
The Landmark: Tucked away in Amherst, The Landmark offers yummy coffee with yummy food options to match. Sit back and relax in this cozy establishment while you enjoy options like bakery goods, eggs benedict, breakfast sandwiches, and more. 
Must-try: Have a savory treat with the Salmon Eggs Benedict, consisting of two poached eggs, grilled salmon, and spinach on a toasted English Muffin topped with hollandaise sauce. 
Header image courtesy of @eatnowexplorelater on Instagram.