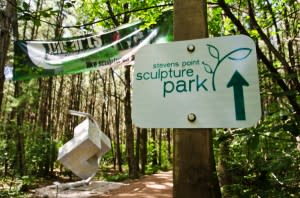 Explore the charming art installations situated along the scenic trail of the Stevens Point Sculpture Park.
The diverse work on display at the park includes environmental art, exhibitions, activities and educational programs.
Featured art by local, regional and national artists rotates throughout the year.
A number of learning opportunities for kids, such as classes, workshops, tours and other activities, are available at the park.
20 acres of hard-packed granite trails are perfect for walking and biking.