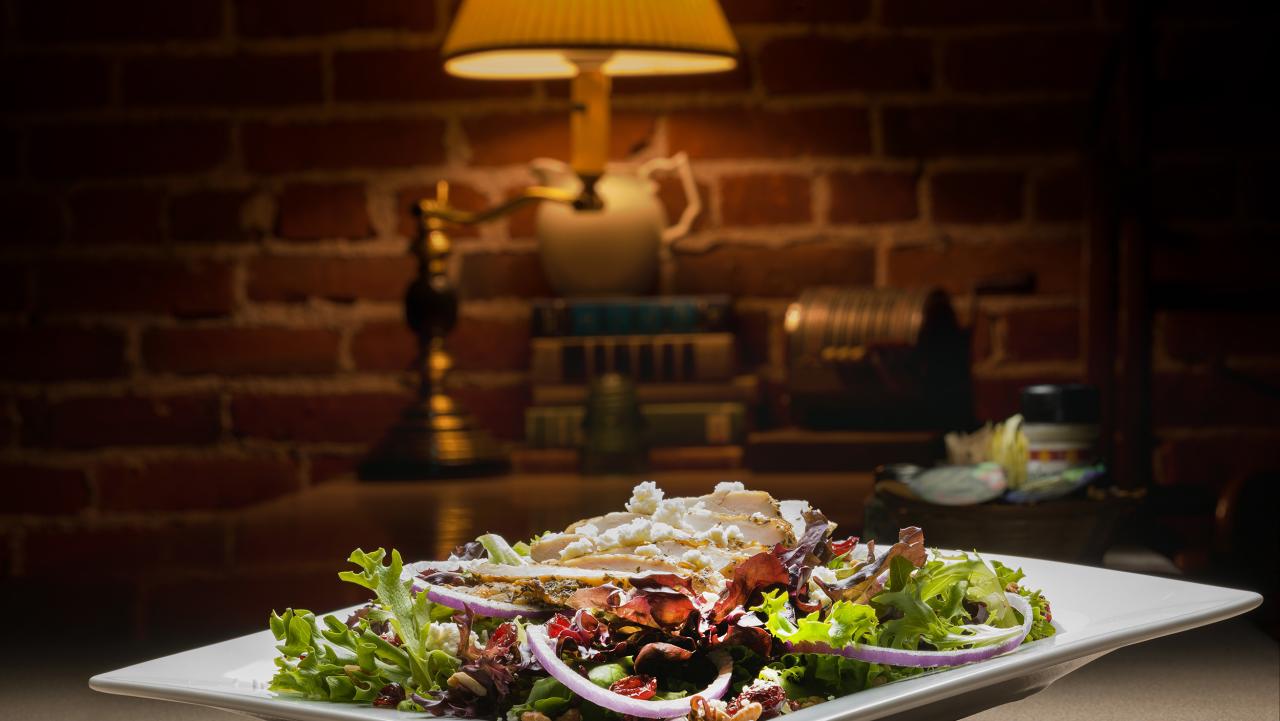 For those with certain diet restrictions, choosing a restaurant to dine at can be difficult. The Stevens Point Area is home to many restaurants that provide unique gluten-free and vegan dining experiences for people with different diet restrictions. Even if you do not have diet restrictions, be adventurous and try these tasty treats!
Gluten-Free Goodies 
Mikey's Bar and Grill 
Can't decide between a gourmet meal or pizza and a drink? Now you don't have to-- Mikey's Bar and Grill has it all! Upon arrival, ask for a gluten-free lunch or dinner menu separate from their regular menu. Although their regular menu has a lot of naturally gluten-free options, this condensed menu will help lay out all of your options in one place. Enjoy everything from a delicious center-cut sirloin to shrimp ceviche tacos while not missing out on great flavor! 
Must try:

Mikey's Bar and Grill has mouth-watering customizable pizza options, including a gluten-free crust for you to truly make your meal your own! 
Vegetarian and Vegan Delicacies 
Wooden Chair 
For unique, restriction-friendly dining with a home-town feel, The Wooden Chair is the place to try! With breakfast and lunch available daily from 7am-2pm, you will have a variety of options to keep your tummy full without compromise! The lunch menu sports a vegetarian section with various sandwich and wrap options, and many salads to try and love! Although the breakfast menu doesn't have a  dedicated vegetarian or vegan section, modifications can be made to your desire. Additionally, gluten-free bread is available to satisfy additional allergies and preferences! 
Must try:

If you're craving a burger but not the meat, try the Spicy Black Bean Burger off of the lunch menu! 
Wicked Willow 
When it comes to allergen-friendly food, Wicked Willow is the best bet for anyone with any common food allergy! The Wicked Willow specializes in locally sourced 100% vegan comfort food, with options in almost any food category! Every item on the menu is labeled as either being gluten-free, nut-free, soy-free, or all, on top of being vegan. This unique location is striving to lessen their carbon footprint by also only using furniture, plates, cups, flatware, and decor from local resale shops, so you can dine without damage! 
Must try:

Customize your meal to your liking with a build-your-own burger, quesadilla, or spring roll! 
Still hungry?
Search here for more restaurants to try, or read these this blog about the best pizza spots, or this blog for area fish fry favorites!