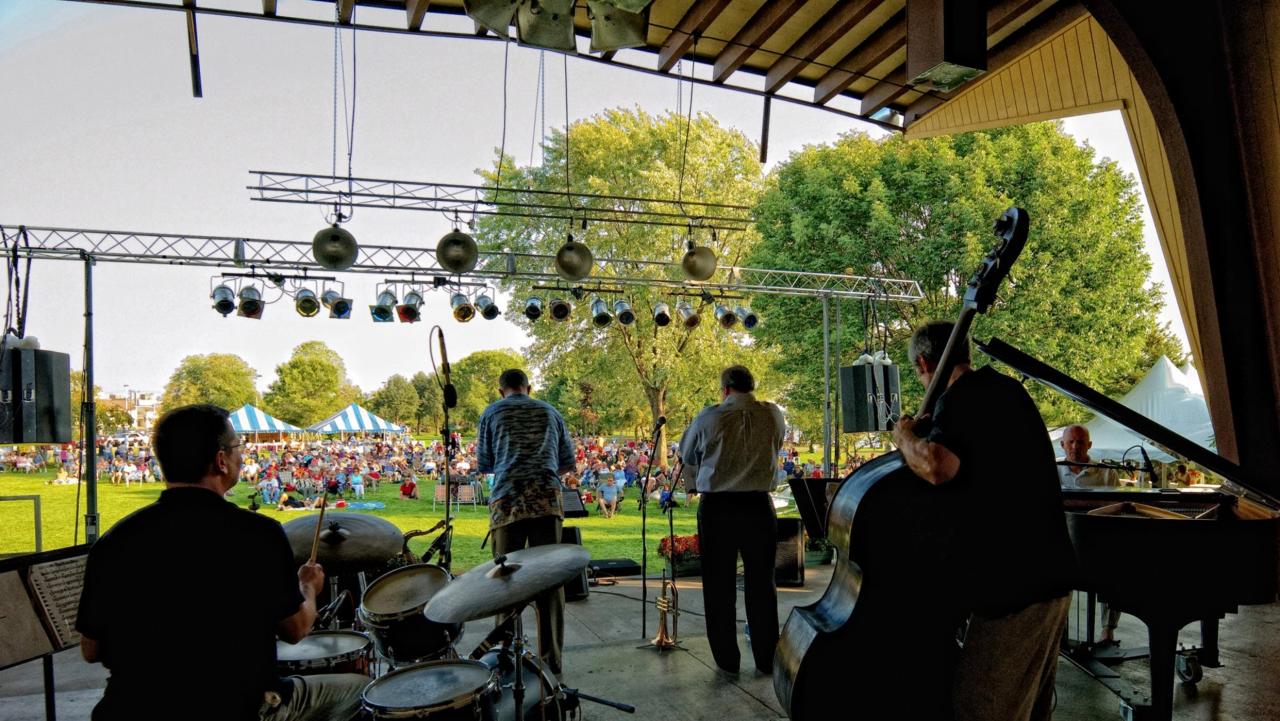 Love live music and a picturesque setting? Don't miss central Wisconsin's largest Jazz Festival as it returns to the Stevens Point Area this Labor Day weekend! Before you head out to the Riverfront Jazz Festival, here are the five things you need to know, from the event history, what to eat and when to go.
Things to know:
1. The Riverfront Jazz Festival is a completely FREE, family-friendly event - thanks to area businesses and individual sponsors the general admission is covered! Want to help ensure the event continues? Learn how to donate to support the festival here. 
2. Check out the live music line-up, to plan your visit. Six live acts will be featured, including Jon Hoel Trio, Mike Freeman Quartet, Randy Sabien and the Fiddlehead Band, Sara Rifleman Trio, Paul Dietrich Quintet or Janet Planet! Check out the schedule here. Don't forget to bring your chairs and blankets to relax and enjoy the show.
3. The event welcomes more than 5,000 music-lovers to the shores of the Wisconsin River for the weekend, in addition to promoting the involvement, advancement, and enjoyment of jazz-based music in the community! 
4. The festival is celebrating it's 15th year in 2018 and has grown each year. Starting up in 2004 and originally being known as the Stevens Point Jazz Festival, it was created to promote local talent, bring the community together, and to raise funds for the UWSP Jazz Music Department. 
5. Come hungry! There are several great food options available at the event, including everything from street tacos to charcuterie plates and baklava to chicken tikka masala.  
Now, for the important details:
When: Saturday, September 1 and Sunday, September 2 from 3:00 PM to 9:00PM
Where: ​Pfiffner Pioneer Park (along Wisconsin River off Hwy. 66 W)
Want more: Learn more about the Riverfront Jazz Festival here.
Join the fun!
Want to join the fun? Send your photo, by including @stevenspointarea on Instagram, or using hashtag #StevensPointArea.