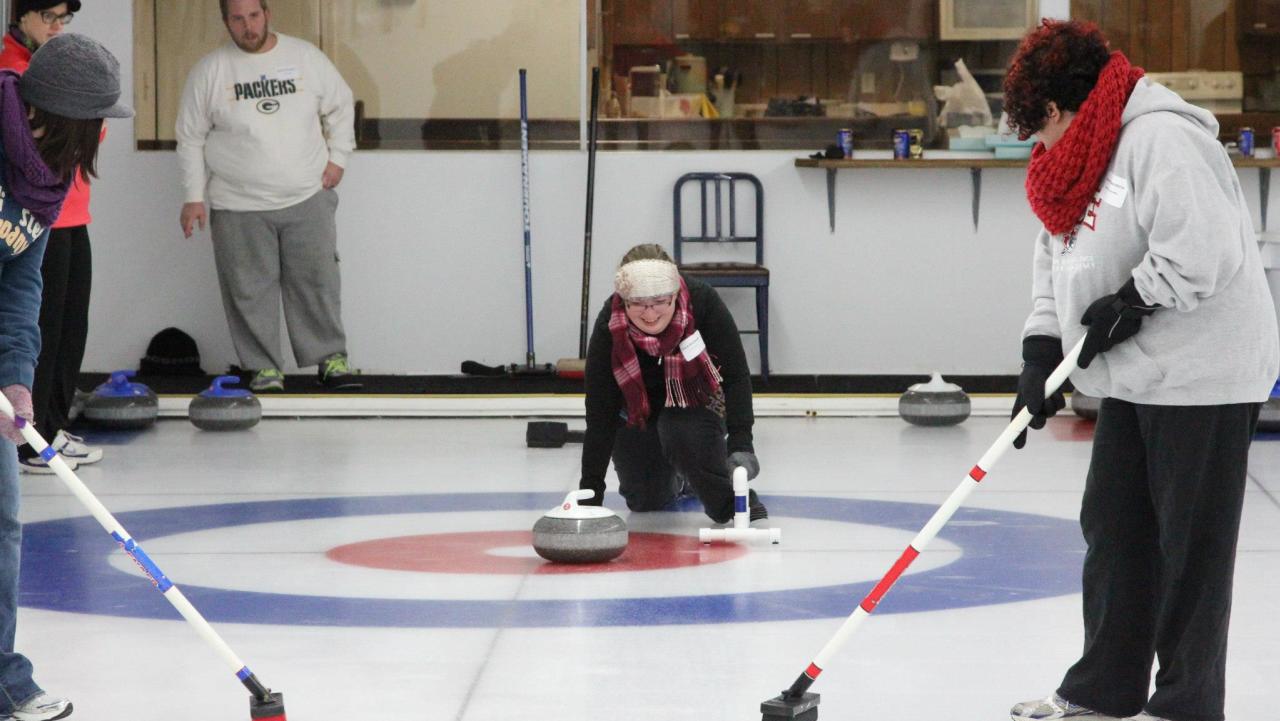 As the cold winter days return to the Stevens Point Area, it may be hard to think of indoor activities to keep active. There are plenty of ways to have some fun and be active while staying indoors! Check out some of the indoor activities in the Stevens Point Area that will be sure to keep you busy all winter long. 
Mini-golf
The 18-hole mini golf course at Putt-n-Play, a new addition to the Stevens Point Area, is the perfect spot for family and friends! Putt-n-Play is a Northwoods themed course that includes three glow-in-the-dark holes. 
Bowling
With many of options here in the Stevens Point Area, you will surely be able to find open bowl almost every day! Check out Point Bowl, Skipp's Bowling Center or Opi's 5 Star Lanes and get ready to show everyone how you roll. Looking for something more competitive? Check out their bowling leagues as well.
Yoga
From beginner level classes to experienced, you will be able to find the perfect fit for you! Check out the Stevens Point Yoga Lounge for a large variety of group classes from 'Sweat-Out the Sauce' to 'Restore and Reflect'. Another option to check out is Ana Marie Yoga which offers flow yoga on Tuesdays and Thursdays. Also, be sure to look into Artha Yoga Studios, which has all levels of classes that are different each day.
Curling
A two-sheet curling facility located in Stevens Point, Stevens Point Curling Club, is dedicated to improving the sport of curling. Those of all ages can enjoy the sport through leagues for all levels available from adults, to college students, youth and families.
Other Places to Stay Active 
SentryWorld Fieldhouse
A year-round gathering place for the community to be social, active, and enjoy themselves during the winter months is at the SentryWorld Fieldhouse. With many things to do from pickleball, beanbag toss, tennis volleyball, and a golf simulator, you will be sure to find some fun indoors! 
YMCA
The YMCA is the perfect place in the Stevens Point Area for those of all ages. From Friday family fun nights to classes of all sorts, you will find your fun. Join the program and get a membership, or if you are looking more short-term you can get a day pass!  
Marshfield Clinic Health System Champions Hall (formerly Health Enhancement Center) 
Check out the Multi-Activity Center on the campus of the University of Wisconsin- Stevens Point that is open Monday through Friday from 7 am - 3 pm. There is a 200-meter indoor track and a 2,800 square foot climbing wall! Looking for a gym membership? Look into what UWSP offers with their Allen Center and Strength Fitness Center memberships.
The Central Wisconsin Children's Museum features Healthy Heroes where kids can skip, hop, and climb the exhibit! Children can learn more about how to control their strength and balance along with skills like coordination and endurance!